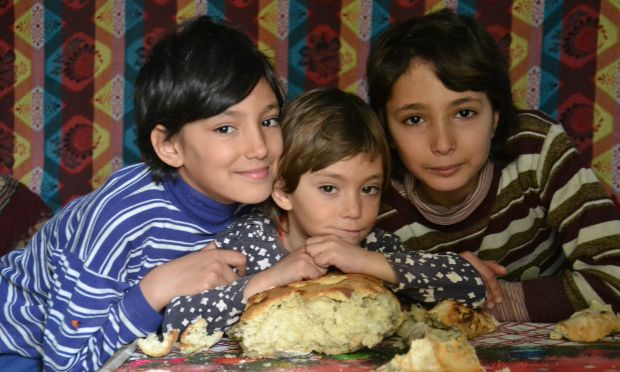 Alina, 11, Loredana, 9, and Lavinia, 5, are three beautiful sisters living in a village in southern Romania. The poverty that surrounds them paints a sad and gray picture. Everywhere you look in their yard there is mud and their house has only two rooms suitable for living, shared by six family members: the three girls, their parents and their grandmother.
Life in their village has never been an easy one. The area is recognized for lack of employment prospects and limited and expensive opportunities of commuting to the city. Under such conditions, the main income of the family is the girls' allowances, which means about US$130 /per month. This amount is not sufficient to assure children the food they need for proper development.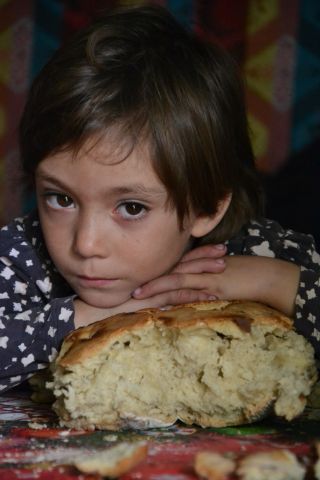 ,,The first meal of the day is lunch. I usually cook them soup of beans, potatoes or cabbage. There are days when we eat the soup at noun, but also in the evening, two days in a row. There are also days when they eat almost all the soup for lunch and the left overs are not enough for dinner. In the evening, they share everything that is left but they are still hungry," said Vochita, the girls' mother.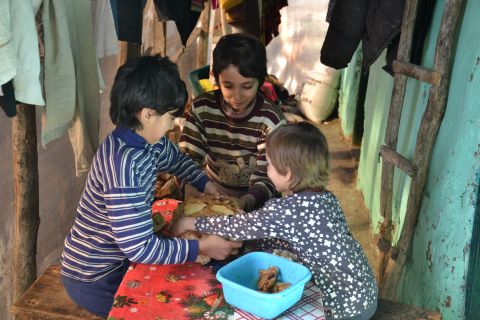 The story of Alina, Loredana and Lavinia is not an isolated one: in rural Romania there are 225,000[1] children that go to bed hungry every day and 72%[2] of families cannot provide a minimum acceptable diet to their children under 5 years old, which leads to severe illnesses or malnutrition. Extreme poverty and domestic responsibilities keep children away from school, thus 37%[3] of persons over 15 years old show functional illiteracy: they do not understand what they read or cannot write correctly and 20%[4] of children do not finish secondary school.
In order to break this circle of poverty, World Vision Romania launched in April 2016 the ,,Bread for tomorrow" Programme which is meant to assure a hot meal per day and two hours of after school classes for 2 500 primary school children from Dolj, Valcea and Vaslui counties. The programme aims to provide the necessary nutrition for child development and reduce the school dropout rate among children living in poor communities. The main sponsor of the programme is LIDL Romania, but everybody can donate by sending an SMS with the text "Bread" to 8844 with a monthly cost of 2 Euro or donate online on the website http://www.painesimaine.ro/contact/.
Alina, 4th grade, and Loredana, 3rd grade, became part of the programme in April 2016 when it started in their school. As Lavinia was in the last year of kindergarten, she was going to attend the programme at the beginning of the next school year. The experience was a totally unique one for the two girls, but also for their colleagues. All of them were happy to stay longer at school, to have lunch and do their homework together. The lunch, which is provided by a specialized catering company, consists of first course, main course and dessert. Children were taught to wash their hands every time before lunch and they have also learnt about good manners at the table.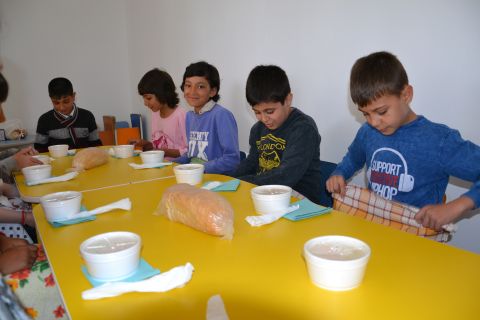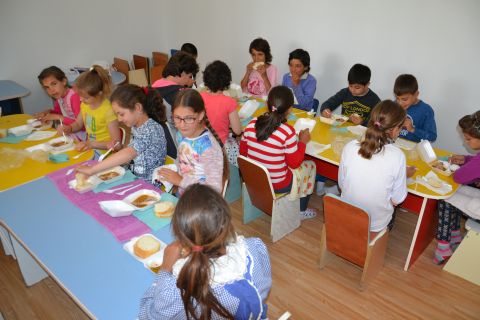 "This programme has completely changed our lives. I could hardly offer my children one dish, now they eat three dishes of healthy food. They don't feel hungry anymore and are more motivated to go to school", said Voichita, the girls' mother.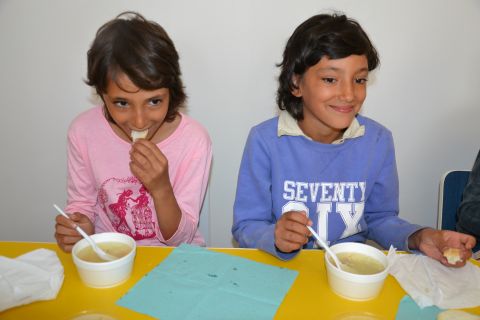 After lunch, children participate in two hours of afterschool classes under the guidance of a teacher. They recapitulate what they found most difficult during classes, do their homework and also participate in educational activities (e.g. sports, cultural, artistic, personal development games).
"I like that I spend more time with my colleagues and do my homework at school. There were times when I didn't know how to solve some tasks and I had to leave them for the next day. Now, I never go to school without my homework done", confessed Alina, 11 years old.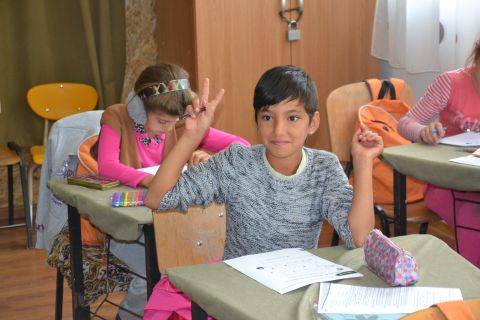 During summer the girls participated in the "Summer School" - weekly educational activities organised in their school as a continuity of the programme during vacation time. They learnt how to communicate, to be empathetic, how to control their emotions and have more self-confidence. Besides, they received school supplies and food packages that replaced the hot meals served after classes during the school year.
.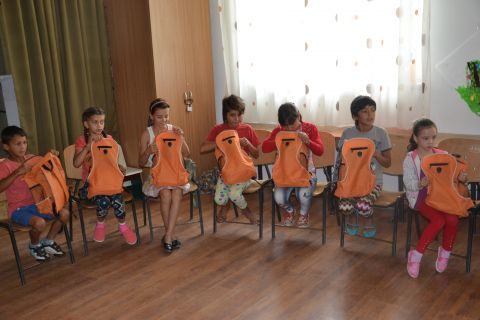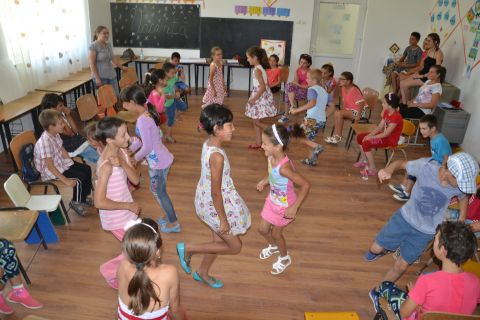 "I have learnt many new things during the summer activities, but most of all I like that I am no longer frightened to talk in front of the class and that I feel more confident", said Loredana, 9 years old.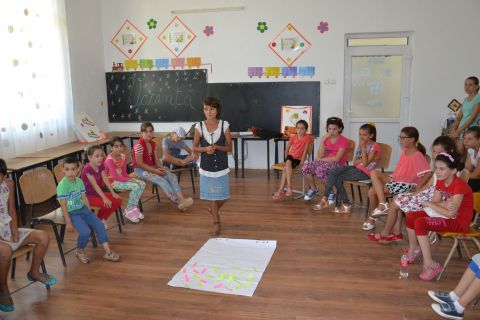 "Bread for Tomorrow" programme was received with enthusiasm not only by the children and their parents, but also by the teachers and local authorities. All of them made collective efforts to assure the proper implementation and development of the programme. When the results started to appear, they were contented and grateful for the changes that took place in children's life and behavior:
"Bread for Tomorrow programme is a real necessity for children in our school. There are families that have three or four children that used to eat only once a day. Now, things are different. Children eat healthy food, they do their homework at school and come well prepared the next day. I am glad to see that the programme's impact is a complex one: children have also learnt and put in practice certain behavior rules that were presented to them during lunch or afterschool classes. They have become more disciplined and tidy." said Inelia Tentea, the girls' teacher.
In the first phase of the project, from April to September 2016, 213 children from six villages were supported through the Bread for Tomorrow programme. Starting with the new school year, 2016 - 2017, an additional 405 children were included in the programme. At present, 618 primary school children from 18 villages in Dolj, Valcea and Vaslui counties are part of the programme, receiving a hot meal at school and participating in afterschool classes.