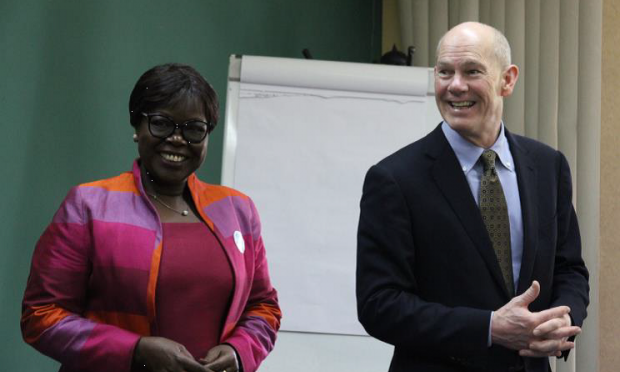 On Monday 6 February, more than 200 leaders from across Africa met in Addis Ababa to commit to work together to end violence against children.
The event, hosted by World Vision as part of the build-up to the March launch of our first global campaign "It takes a world to end violence against children", featured religious leaders, ambassadors, government ministers and children.
Kevin Jenkins spoke about the role of violence in our society and the ambition of the campaign: "Violence against children is often the unspoken secret in every culture – everyone knows it happens, but nobody wants to talk about it. This campaign is our invitation to everyone who cares to join us in bringing an end to the repeating cry of pain which echoes down the generations."
Violence affects more than one billion children every year, in every country and every community. In Africa, some of the most prevalent forms of violence against children are child labour, child marriage, female genital mutilation and the recruitment of children into conflict.
World Vision Senegal was well represented by a high profile delegation. Thérèse Turpin Diatta, Chairperson of World Vision Senegal's Advisory Council held fruitful discussions with the World Vision International President and CEO, Kevin Jenkins. Ms. Diatta intends to explore avenues for the Advisory council to actively participate in the ITAW campaign in Senegal later this year.
Honourable Deputy, Aminata Diallo, chairperson of the Children's caucus in Parliament reiterated her commitment to mobilize relevant parliamentary committees to partner with World Vision in raising the minimum age of marriage from 16 to 18 in Senegal as per the provision of the African Charter on the Rights and Welfare of the Child and the UN Convention on the Rights of the Child.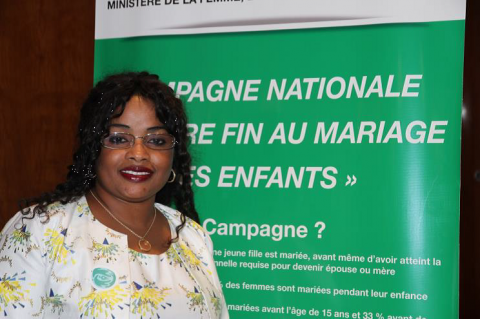 And Sister Fa, World Vision Senegal's recently appointed Goodwill Ambassador and renowned Senegalese Hip Hop singer thrilled and warmed the heart of children and the gathering with her personal testimony of abuse. Sister Fa has worked with World Vision for over five years now and is still passionate about protecting children through entertainment and her music examines socio-cultural issues such as child marriages, Female Genital Mutilation and sexual violence against children. Sister Fa has expressed the desire to partner with World Vision to address the peculiar needs of former girl-brides who are often stigmatized and ostracized in their communities.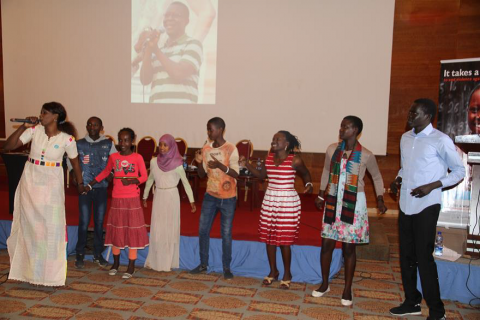 Senegal's Human Rights, Child Protection and vulnerable groups Director at the Ministry of Women, Family and Childhood, Mr. Niokhobaye Diouf spoke about ways to apply new approaches to accelerate Senegal's strategy to remove children off the streets.
Commitments from all leaders were particularly strong. Archbishop Jackson Ole Sapit of the Anglican Church of Kenya, formerly a World Vision sponsored child, said: "I commit to take this campaign to all levels of influence, because it takes a leader like me to end violence against children."
Speaking on behalf of the African Union, AU Commissioner for Social Affairs Dr Mustapha Kaloko said: "We are very excited by the 'It takes a world to end violence against children" campaign which will significantly contribute to realising an Africa fit for children."
Further commitments were made by World Vision, government ministers and many of the event participants - these pledges will be used to measure joint efforts and provide a solid foundation for action across Africa to end violence against children.
A reminder of the objectives of the It Takes a World campaign
1. Ignite movements for, with, and by children
2. Fortify prevention, response, and restorative measures to address violence against boys and girls.
3. Increase in long-term targeted funding to end violence against boys and girls.
4. Strengthen accountability for the implementation of commitments such as the SDGs to end violence against boys and girls.
"It takes a world to end violence against children" launched globally, yesterday, March 1. For more information on the campaign and how you can get involved please visit: https://www.wvcentral.org/it-takes-a-world/Pages/