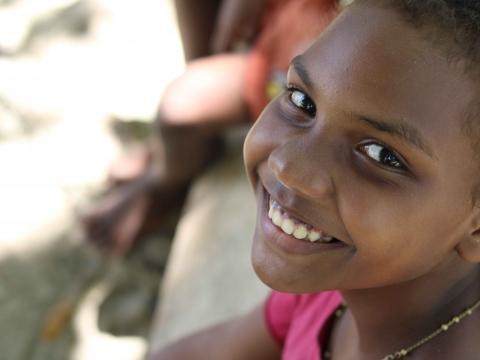 A day in the life of Ginma in the Solomon Islands
Monday, October 8, 2018
Ginma, 10, lives in Marau Sound, Guadalcanal Province in the Solomon Islands. She is the eldest of six children. Her mother and father separated when she was seven years old and she and her siblings now live with their grandmother. "My grandmother takes care of all of us. She is small but strong and hardworking," shared Ginma.
Despite her hardships, Ginma continues to go to school and hope for a brighter future. 
The community Ginma lives in is part of World Vision's Community Channels of Hope Project, which focuses on reducing gender-based violence. The project is funded by the Department of Foreign Affairs and Trade Australia.