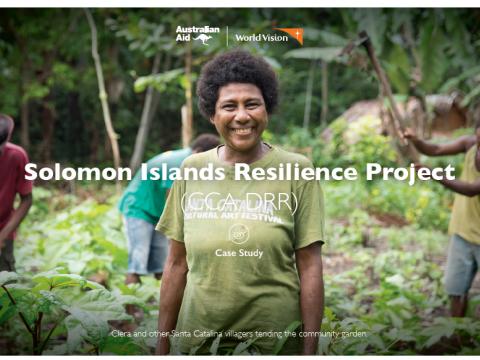 Solomon Islands Resilience Project
Tuesday, June 26, 2018
Over the past decade, several natural disasters have struck Solomon Islands, including cyclones, king tides, floods, earthquakes, volcanic eruptions, landslides, droughts and tsunamis. With over 1,000 islands and atolls, Solomon Islands is also vulnerable to changes in climate and rising sea levels.
Given the distances and isolation of many communities, disaster response is more challenging and problematic than in other parts of the world.
Through World Vision's work in disaster risk reduction, we help communities to prepare for potential disaster and mitigate their impact. We integrate climate change adaptation with disaster resilience projects to help communities adapt to changing conditions.
This work is critical to development, protecting lives and livelihoods so people can break free from poverty.