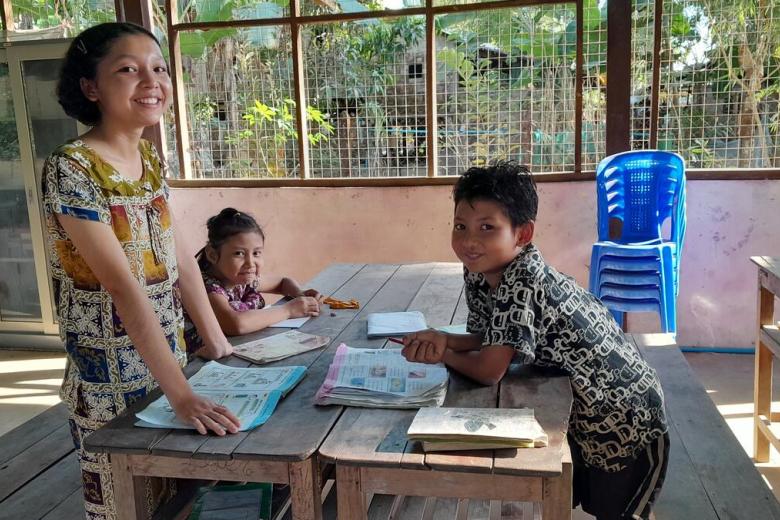 All grown up: Sponsored girls who are now changing the world
Tuesday, May 30, 2023
Ever wonder what happens to sponsored girls when they grow up? Sponsorship is a powerful way to help a girl break free from the generational cycle of poverty. From Myanmar to Albania, sponsored girls are some of the most powerful changemakers. Here are four of them who have grown up to pave the way for the next generation of girls.
Karen: Stamping out patriarchy in Ecuador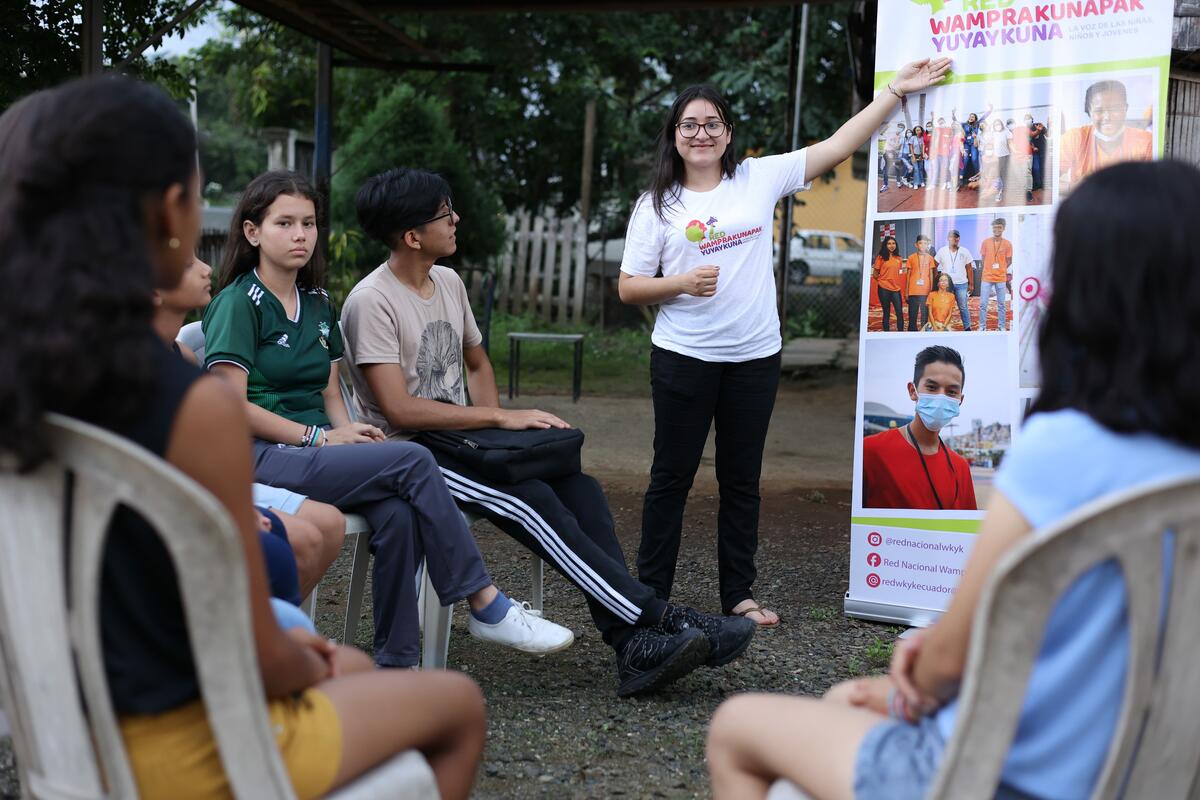 "One of the biggest problems for girls in this region due to machismo and patriarchy," says Karen, "It puts limits on us to have a family, has children at an early age and finish school, not go to university because, in the end, we have to stay at home with our children." 
But not for much longer, if Karen can help it. As the president of the youth network "Unidos Somos Más", 20-year-old Karen fights against "macho" culture – which she says is leading to increased violence against women and preventing girls from reaching their potential. 
It's a big job but that's just what she does in her spare time. Karen is also at university with a full schedule of assignments and studying.
The road to get to this point hasn't been paved with privilege. As a child, Karen lived in a small rural community which struggled with a lack of opportunities and a deep seeded patriarchal way of thinking. At 13, she already saw the only path for herself, which was the same path her mother had taken before her, and her grandmother before that: to finish school and find a husband.
 When a massive earthquake rocked her community in 2016, killing more than 700 people in the country, any progress being made to challenge the status quo seemed to be pushed even further down the line. 
But the disaster had a silver lining. Karen was sponsored and got the chance to join one of World Vision's Child-Friendly Spaces where she heard a whole new point of view - that girls and boys have rights and can change the future by using their voices. 
"The sponsorship has helped me to believe in myself in a province where the limitations for us girls and women are so big that they do not allow us to dream big," explains Karen. "I always say that through World Vision I learned what my rights were and I learned how to defend them and also from what position to do it and I think that led me to where I am now."
More than half of women in Ecuador experience some kind of violence throughout their lives, often at the hands of an intimate partner. Advancements in gender equality are being made but girls in Ecuador still face barriers that can feel overwhelming. 
Through her network, Karen leads training in leadership, citizen participation, human rights and political advocacy, working to ensure the voices of children are heard for generations to come. 
"I believe that we are eradicating these limitations day by day," says Karen. "And I feel that we are going to have a generation of empowered girls and professional women who can fulfil all the roles that society has told us, but also be able to fulfil what we want to be."
Thương, Vietnam: Raising the bar on parenting positively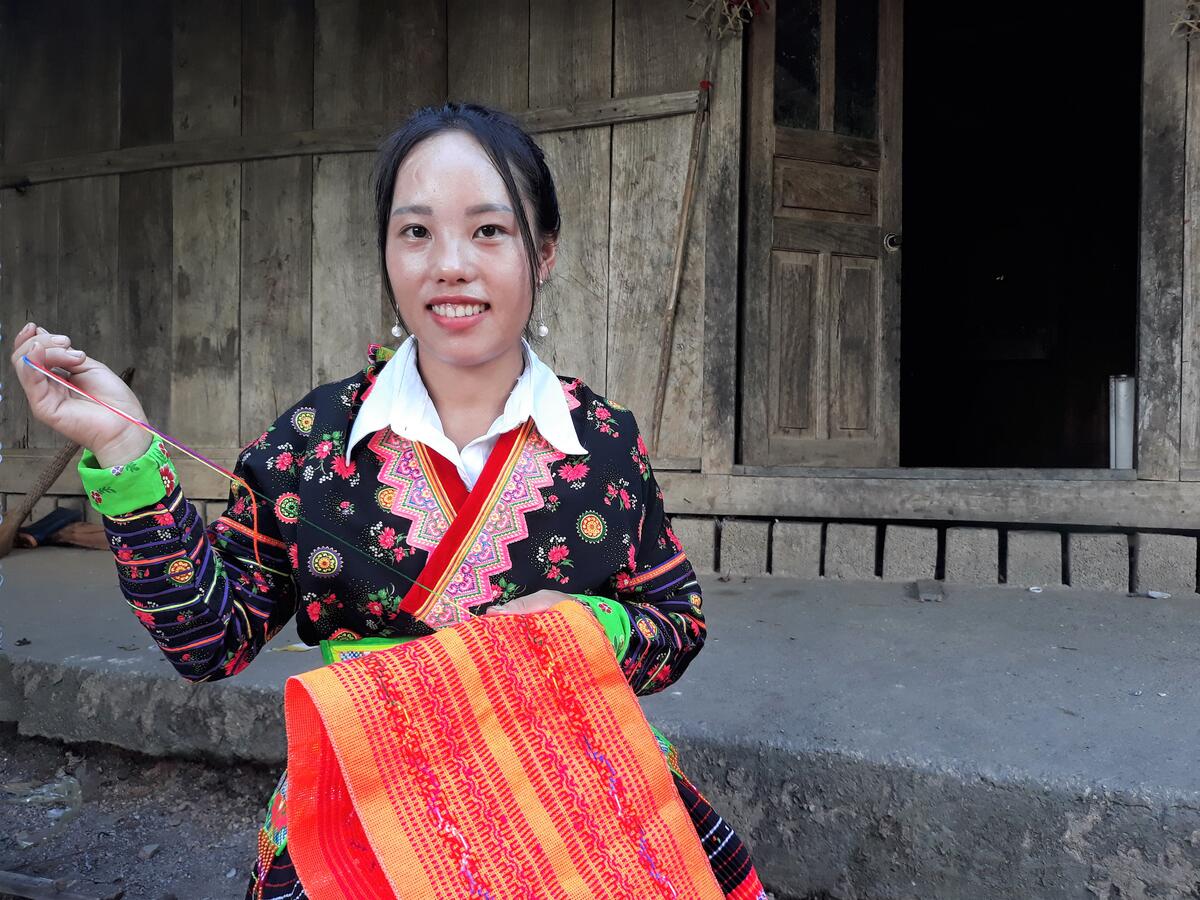 Like many modern parents, Thu'ong has some solid parenting goals: to raise her two small children with gentle discipline and respect. She's working to give them a very different childhood from her own, which was defined by the constant struggle to survive. 
"For most of my childhood, my parents struggled to put food on the table, so it was hard for them to spend time with us," she says. "I still remember that back then, my one wish was to sleep with our bellies full and go to school like other kids."
Thương's life was filled with uncertainty - and then she was sponsored. 
Her sponsor gave her family help to overcome poverty, with the gift of a water tank and training for her parents. But it was through the personal connection to her sponsor in Japan that really saw her confidence start to blossom. 
"Every time on my birthday, I would receive letters which almost always came with colourful paper cranes," she explains. "I found out that cranes symbolize longevity and happiness in Japanese culture, which made me appreciate their wishes all the more."
Slowly, Thương started to think differently about her life. She believed she might actually be able to change the direction of the path she was on.
"There were things that I had never heard of before, like learning to be grateful for being born or loving yourself for who you are," she says. "We also had training on more serious topics, such as protection against child abuse and drug use in adolescence." 
As an adult, Thương's childhood experience has sparked a passion for helping other kids find their confidence. She has recently taken up the role of a youth leader in her community, where she helps young people advocate for change. 
"I achieved my dream of becoming a facilitator for my commune's youth activities," she says. "As someone growing up in the sponsorship program, I know better than anyone else; how much those after-class meetings and training sessions can change a person's course of life."
At home, her children are flourishing – signalling a change in parenting that will last for generations to come. 
"Now, we are doing better financially, so I have more time to teach my children," she says. "From all the classes that I attended, plus World Vision's training on parenting and positive discipline, I am trying to do things differently."
Thu Thu: Teaching the next generation in Myanmar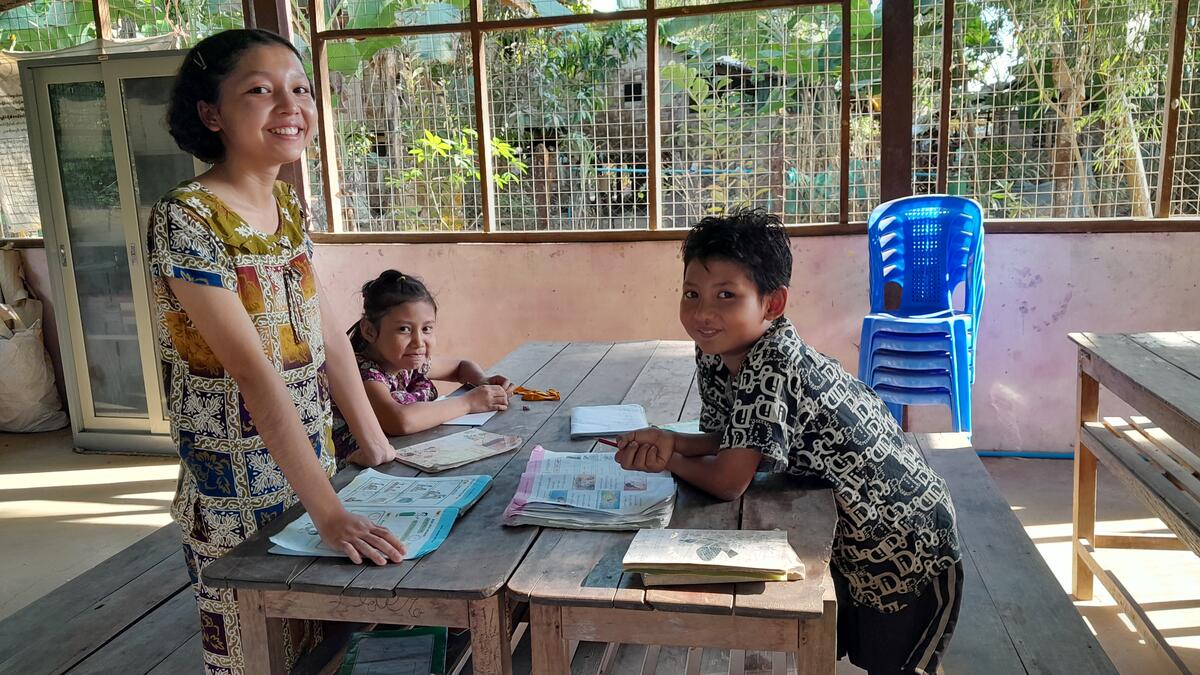 Thu Thu is just 20 years old but the impact of being sponsored is already rippling through her into the lives of others. 
As a child, getting to school wasn't easy. Being the fourth child of paddy farmers in rural Myanmar meant the nearest school was far away and since her parents did not have the money for transport, a long walk was the only option.
But when she was sponsored, Thu Thu started to join in children's activities closer to home. This sparked a curiosity in Thu Thu and her passion for education grew, despite the long distances she walked each day. 
When Thu Thu graduated from high school with high marks and knew she wanted to teach others. 
"I want to become a teacher, especially in the remote areas like Kayin state and Shan state, where children have less opportunities for learning," she says. 
Against all odds, Thu Thu now attends teacher's training college and tutors younger children in her community – breaking down barriers for herself and for other girls as well. She's using her voice globally too, recently representing Myanmar at a Global Platform for Disaster Risk Reduction to speak out about the environmental issues Myanmar faces. 
"I am happy to participate in those forums to discuss the issues we are facing and share our thoughts on how to address them," Thu Thu says.   
Thu Thu's ambition to teach is having a massive impact on the lives of girls in her rural community – a dream, she says, that would not have been possible without her sponsor. 
Artjola: Reshaping What it Means to be a Girl in Albania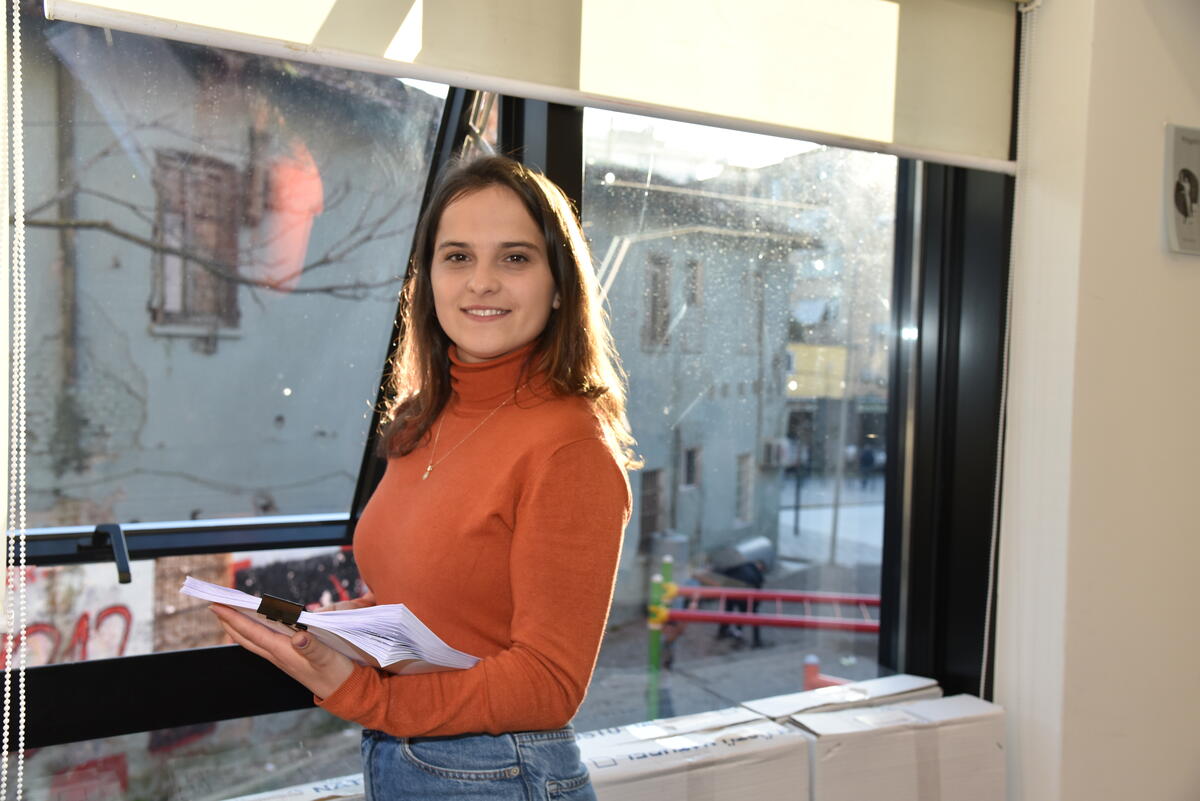 "I wish I were a boy!" Artjola told her mother when she was still a little girl. Early on in life, Atjola saw all the opportunities boys had that girls did not. Boys were allowed to play sports and take on hobbies with their friends, while she was expected to focus on her school work and stay away from sports. 
"There were times when I was angry and cried to myself," says Artjola. "But I did not hesitate to tell them sooner or later that I love football, and I do not want to give up on it. 
Occasionally Artjola would sneak in to watch matches on TV or play football at school, but she knew boys in Albania had more rights and freedoms compared to girls. 
Patriarchy runs deep in Albania, explains Artjola. Even though shifts are starting to happen, poverty and inequality continue to deprive many women and girls of equal rights. 
"Whatever you do, alone you cannot do much against the mentality, because when you oppose it, it turns against you in the form of violence from the family," she says. "There is still this mentality that you belong to me, you are my daughter, you have to do as I say and when you go to your husband, you have to do as the husband says."
But, when Artjola was sponsored, she started to see how she could find her own passion. The letters she received from her sponsor gave her a window into the opportunities that girls can have in today's world.
"The letters he sent gave me hope to overcome the mentality of my community," she says. "My future was not at all early marriage, nor experiencing violence, as happened in many cases around me. Rather, studying and having a career was my dream." 
Today, at 22, Artjola is chasing her career and no longer begging to be a boy: "I am happy to be a girl because I managed to change the belief I had about girls and I made it to think differently now. We, girls, can do better things and create new opportunities for ourselves."
Imagine the change that would be possible if 1,000 girls were sponsored.
1,000 girls are waiting to be sponsored by October 11th, International Day Of the Girl. 
Fight for her rights.