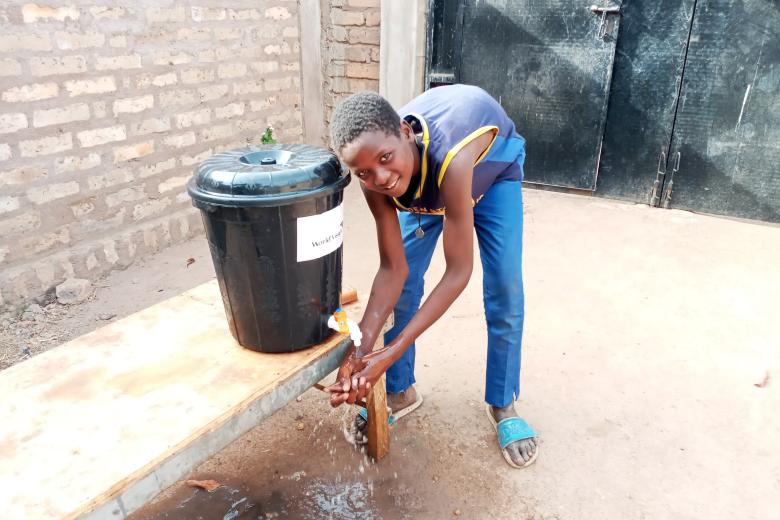 COVID-19: World Vision putting children at the centre of its response
Tuesday, May 26, 2020
World Vision Chad works daily for the well-being of children, and continues to support the Government of Chad in the Response against COVID-19. World Vision's efforts are aimed at the implementation of activities that target children and protect children from the effects of the virus.
Chad officially registered its first case of COVID-19 on its territory on 19 March, when a citizen of Moroccan nationality residing in N'djamena, returning from a trip to Douala, Cameroon, tested positive for COVID-19. This disease caused by the coronavirus SARS-CoV-2, which originated in mainland China and became, according to the World Health Organisation (WHO) statement of March 12, 2020, a global pandemic.
Following the confirmation of the first case of COVID-19 in Chad, authorities took a number of preventive measures to deal with the spread of the pandemic. These measures included: a ban on gatherings of more than 50 people, as well as the closure of schools, universities and non-food shopping centres. The government then introduced a curfew from 7pm to 6am in the provinces of Logone Occidental, Logone Oriental, Mayo-Kebbi East, Mayo-Kebbi West and in the capital city of N'Djamena, in addition to a ban on travel between the provincial capitals.
Two weeks after the announcement of the first case, the country had registered cases of COVID-19 only with people from foreign countries. This trend unfortunately led the Chadian population to believe that only travel abroad was the source of the contamination. These attitudes led to a rethinking of the government's barrier measures it had taken to stem the spread of the disease. The consequences of this action would soon be felt.
On 06 April, Chad recorded its first case of local contamination; that is, the contamination of a person who had not been abroad - a 31-year-old Chadian who had come into contact with another Chadian who had tested positive for COVID-19. Since then, the pandemic has continued to spread, with not only an outbreak of cases of but also of deaths. Thus, as at May 26, 2020, the country has recorded 687 confirmed positive cases of COVID-19 (including 506 men and 181 women), among which 382 under treatment; with 244 patients cured and 61 deaths. The measures taken by the government to limit the spread are not without negative effects on the economic and social life of a population that already lives in a fragile economic context with a very weak health system and coverage. 
COVID-19 could have far-reaching and long-term negative impacts on the children of Chad. This impact is likely to be devastating even though to date the country has not yet registered a case of contamination among children. Nearly 6 million school-age children in Chad would be affected by the effects of the pandemic. Among these children, about 3 million school-age children would not be able to return to school if the pandemic persists. Loss of income, as well as economic insecurity for families, is likely to increase incidences of child labour, sexual exploitation, teenage pregnancy and child marriage. Constraints on families would increase the incidence of domestic violence. For many children, the COVID-19 crisis will mean stopping or restricting their schooling, or falling behind others.
"School has been closed for two months because of COVID-19, we don't know where to go. Since I do nothing every night I take out my notebooks to do the revision in the hope that one day the State will open schools.  I'm afraid that my performance may regress because even before that, we village students are already lagging far behind the other students in the big cities. >> explains Bienvenue, a student in CM2 class at the Dobara Associated Catholic School in Mballa Area Development Programme (ADP).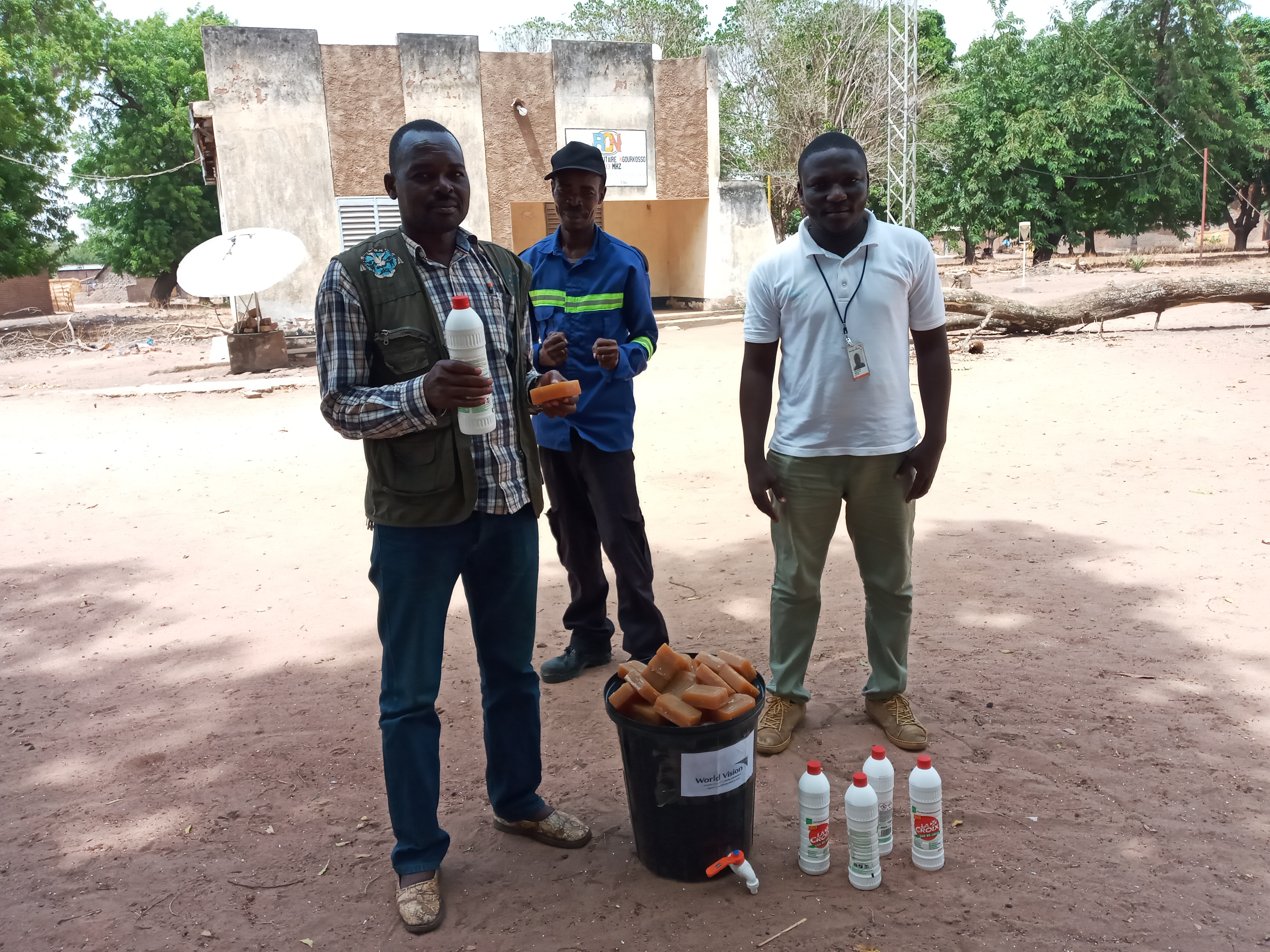 So far, the government has taken social measures, including the payment of electricity and water bills related to domestic use at the level of the social bracket for a period of 3 months and 6 months. There is a 50% reduction on the General Tax on Income (IGL) and the patent for the benefit of those subject to it throughout the national territory, for the year 2020-2021.
The population, both rural and urban, is increasingly vulnerable to the spread of the virus and is still waiting for further support.
Based on its experience in responding to humanitarian emergencies such as cholera, meningitis, famine and the Boko Haram crisis, World Vision response to COVID-19 will help control and limit the spread of the virus in Chad.
World Vision is working in 5 provinces in Chad that host its 9 development programmes to reach all children registered under its sponsorship system, their families and communities.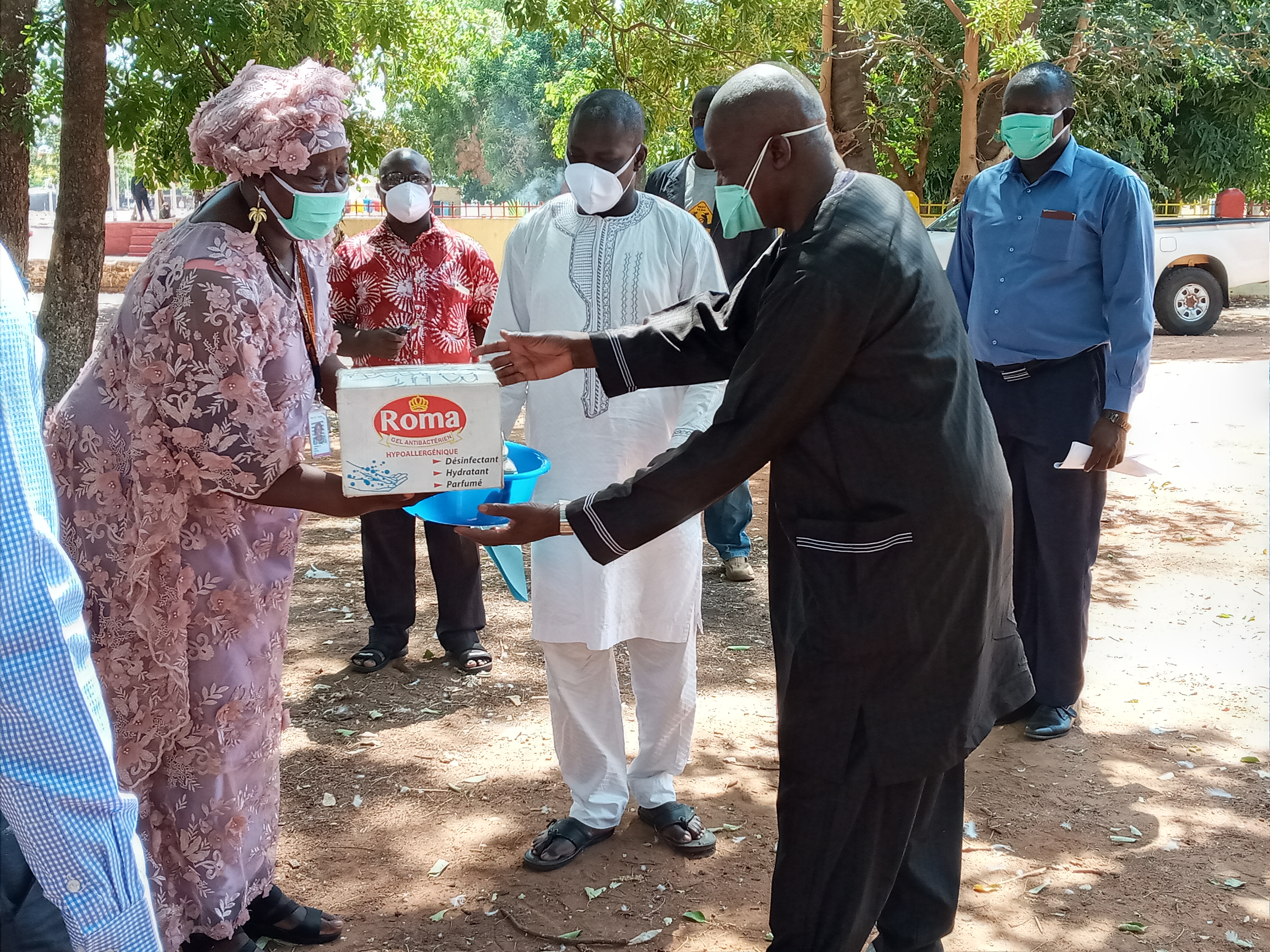 Here are some actions from World Vision's response to COVID-19:
Aid to the quarantine camp
Responding to the government's appeal by coming to the rescue of 1,300 Chadian students from Cameroon quarantined for a period of 14 days at the border with an allocation of food supplies (500 pallets of water and 1,000 boxes of biscuits).
Partnerships with religious leaders
Implementation of its "channels of hope" approach, working with religious leaders to respond to COVID-19. This approach trains religious leaders to respond in their communities through these seven steps:
Preventing Transmission in Places of Worship

Providing accurate information

Connecting and caring for the community

Providing psychological support

Providing spiritual education

Promoting peace and social cohesion

Fighting Stigma
Religious leaders are also learning the science behind COVID-19.
Support for health workers
Active participation in the strategic meetings of Regional Crisis Committees and building the capacity of Health Centre Managers (RCS) in these areas of intervention:
Detect signs of COVID-19;

Understand the modes of transmission;

Use individual and collective prevention measures;

Break the chain of transmission;

Provide health centre and health posts with hand-washing facilities;

Implement awareness-raising activities;
Supply of equipment        
To date, World Vision has distributed:
305 hand-washing devices;

6,885 soap bars;

4 cartons of alcohol-based gels;

673 bottles of bleach;

170 kettles (sakane)

120 basins;

45 bicycles to the Community Relays for sensitisation;

200 posters, banners and roll-ups explaining how to prevent and manage COVID-19.
Awareness-raising activities
World Vision has conducted communication campaigns via community radio, social media and town criers to help communities adopt measures that can protect them from COVID-19. These campaigns have reached nearly 800,000 people in the capital N'Djamena and in the five provinces where it operates.                           
World Vision is in the process of developing a COVID-19 response plan that will be officially launched in the coming days.