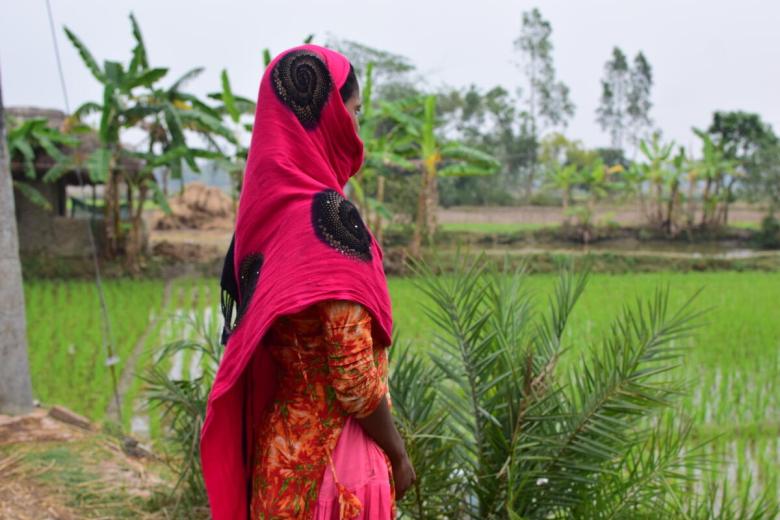 Almost trafficked: The Girl Power Group saving children in India
Monday, July 26, 2021
A trafficker is an expert storyteller. Whether it is a promise of a happy marriage, a well-paying job in the city or an escape from the harsh realities of someone's life, they know how to make an offer that one cannot refuse.
This is one such story, where an 18-year-old girl would have been trafficked had it not been for the intervention of a group of girls in her village.
Weaving a tale of deception
It was a summer day, when Lata* approached a distraught Tabassum*. Tabassum was upset, as there was too much going on in her life. She had to quit school, her father had cancer and her home environment was hostile. Eighteen-year-old Tabassum lived with her family in a small village in rural West Bengal, India.
Lata, her neighbour, had often come to her aid in the past and consoled her when things got hard. This time, she told Tabassum not to worry. She spoke about going out to a "nice place" that was free from all this kind of stress.
"Just come and visit this place with me. We will roam around and you will feel good," Lata told Tabassum.
Not sensing the danger in Lata's invitation, Tabassum took up the offer to get out of her home. She did not tell anyone about her plans to leave. After all, Lata was her friend and she understood her difficulties.
They left their village early in the morning. After roaming around for a while, Lata took Tabassum to a relative's house on the pretence of some work. While there, Tabassum overheard Lata speaking to someone. "I heard her say to the person on the phone, that she is bringing me to Delhi," says Tabassum.
Sensing something was wrong, she called her brother-in-law when she got a chance to.
She told him what she had overheard. Since the family knew Lata, they made repeated calls to her. At first, Lata ignored their calls, but later she said was not aware of Tabassum's whereabouts. Lata then moved Tabassum to another place and quietly returned to their village.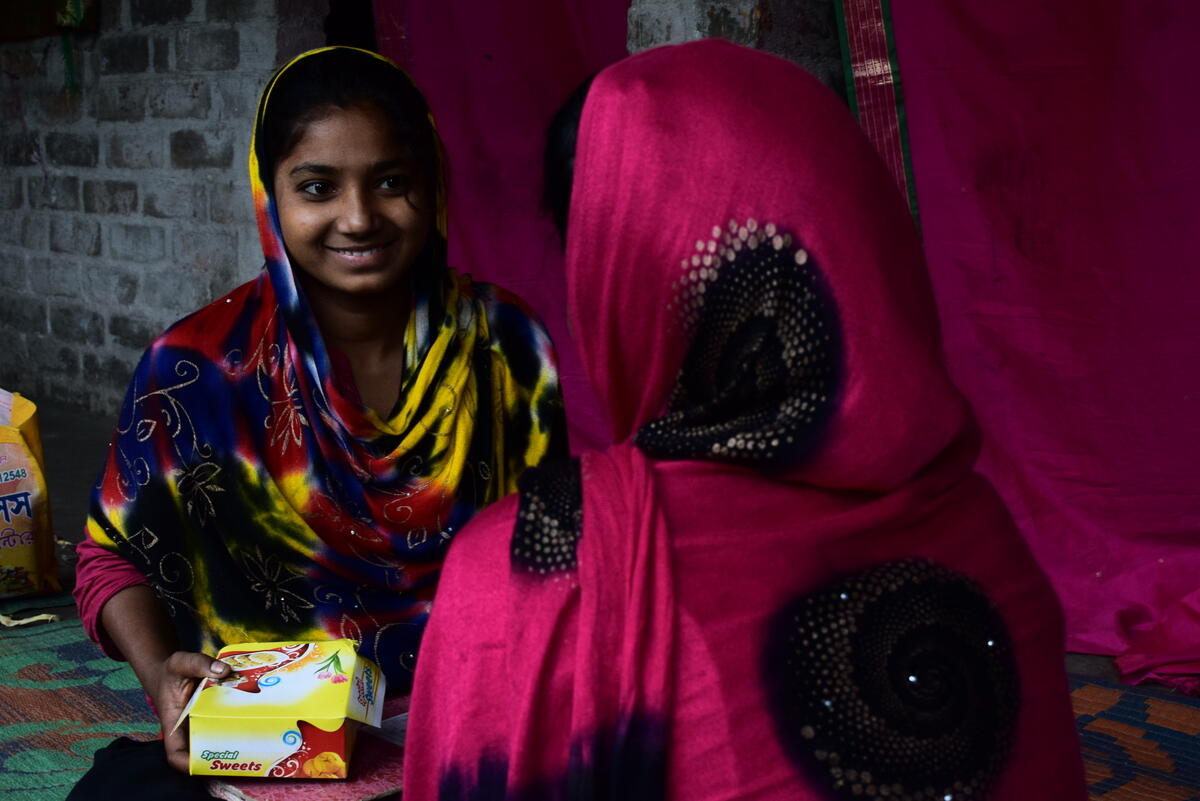 Confronting the trafficker
Once at the village, Tabassum's mother confronted Lata. But to her dismay, Lata denied knowing anything and refused to divulge any details. Tabassum's mother was extremely worried. It was at this stage, a member of World Vision's Sapna Girl Power Group (GPG), heard about Tabassum's case. With tears in her eyes, Tabassum's mother told the young member, ''I do not know where my daughter is gone. She has been missing since morning!''  
The GPG member calmly told her not to worry. She went on to explain what the Sapna Girl Power Group does and how they can stop child marriage, trafficking and child labour by calling the various helplines. She encouraged Tabassum's mother to call Childline (1098) or the police (100) to file a missing person's report.  
After giving all the details to the police over the phone, the family visited the police station. However, the police did not register a formal complaint. They instead gave the family assurances that their daughter would be home by evening. They also told them to check with other relatives if Tabassum could have gone to visit someone. After all, she was 18 years old and could probably return in two or three days, they told them.   
The family suspected that Lata probably bribed her way out the situation before they got to the police station. Since traffickers have connections at various levels, it is often very difficult to file cases.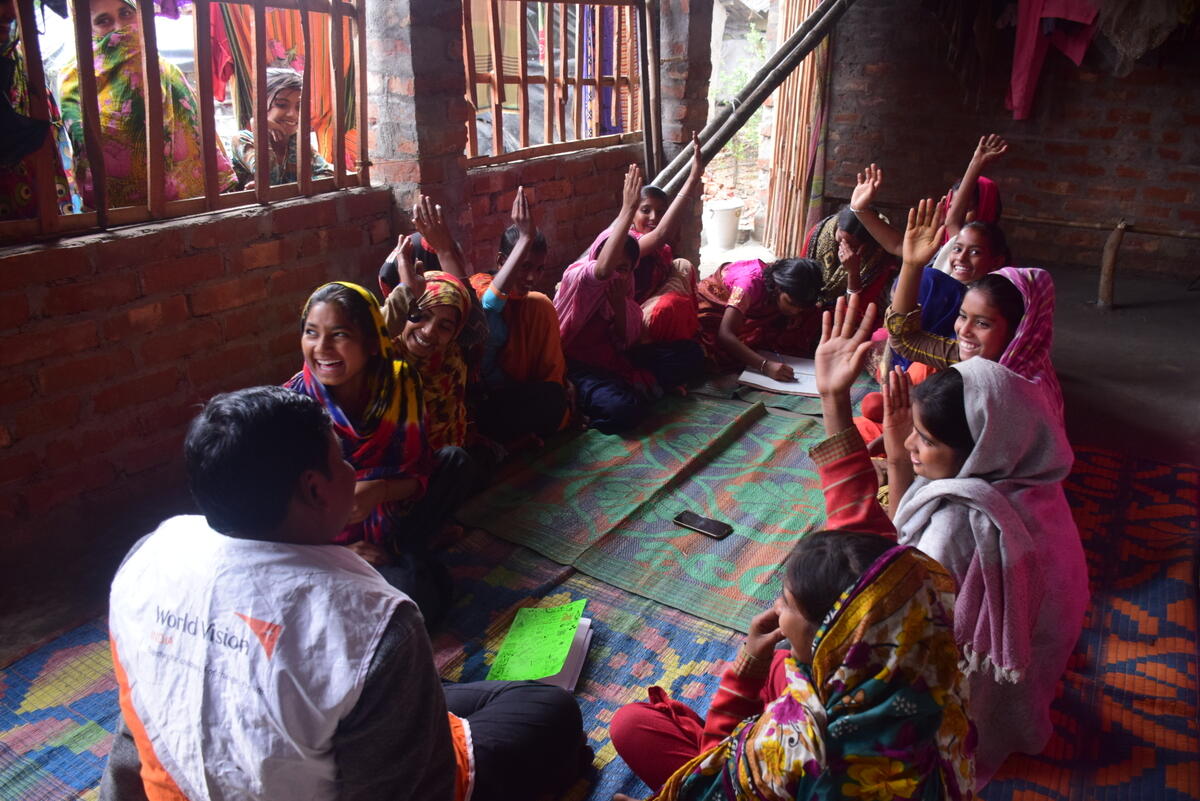 The power of Girl Power Groups 
But due to the mounting pressure on Lata in the village from the village panchayat members and the Girl Power Group, Lata had no option but to bring Tabassum back home.  
While Tabassum's family were out looking for her, Lata quietly brought her to the village. She threatened her not to tell anyone about what had happened and whom she was with that day. Later in the night, when the family returned, they found Tabassum waiting at home. They questioned her furiously about where she was the whole day and who she was with, but Tabassum remained silent.  
Tabassum tells us, "I was scared and confused about where Lata was taking me. I trusted her, but now I do not… When I came home, I was frightened and I did not want to say anything. They were constantly asking me what happened,'' says Tabassum anxiously. It was only the next day that she told her family the truth about going out with Lata. She narrated the lies Lata told her and how she convinced her to stay at a relative's place.  
After a few days, members from the Sapna Girl Power Group met Tabassum and spoke to her. They counselled her, and told her to join their group, as she would learn new things. After the group learnt about her desire to study, they enrolled Tabassum in a Government school. They asked World Vision to help her with books, stationery material, a bag and umbrella, because her parents could not afford those things.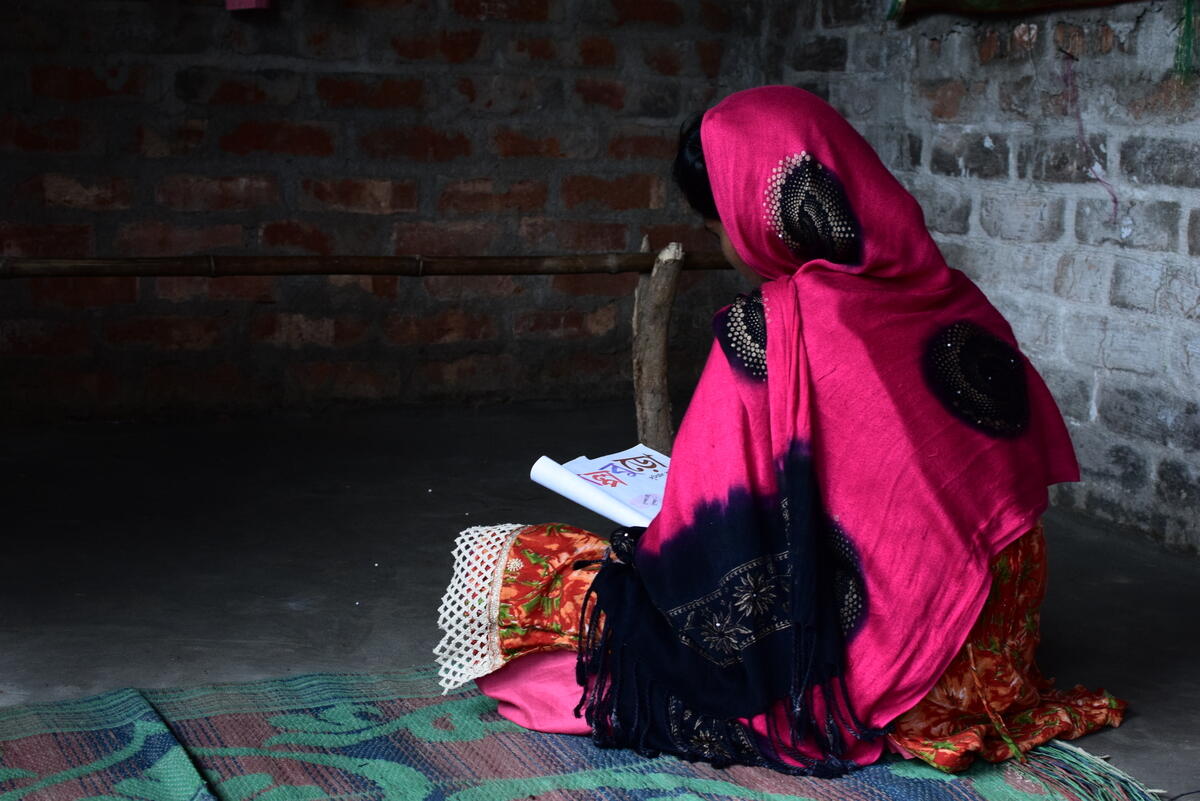 Tabassum's advice for young girls 
In hindsight, Tabassum realises her mistake and is now more careful. When asked about what advice she had for girls in her community, she says, ''Do not go out with any strangers, unknown person or any boys. Even when going with a known person, you should know the details of where you going and why you are going there,'' says Tabassum. 
She continues, "You must complete your education and then begin to earn. There is no substitute for studying and working hard. In case somebody does promise you a good life and you are younger than 18 years of age, then always make sure you confide in an elder,'' adds Tabassum.  
Tabassum is now studying in the 8th grade and wants to be a teacher in the future. Her favourite subject is Bengali and she loves to play with her friends. She also enjoys attending her Girl Power Group meetings and keenly listens to the words of advice given by the World Vision volunteer.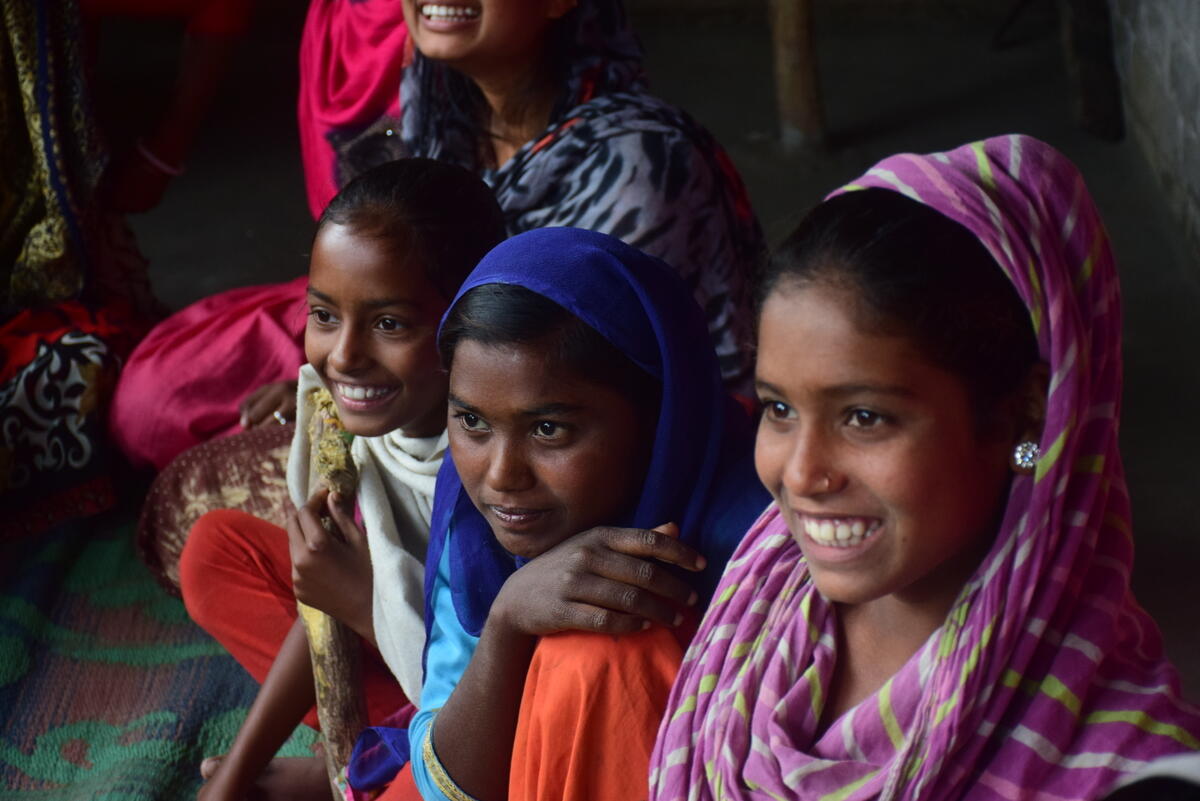 Education and Awareness - the way forward 
The Sapna Girl Power group has 42 members, who began their journey in January 2019. The girls named the group Sapna, meaning dream, because of the different dreams they have for themselves and for their community. This dynamic group of girls have handled cases of school dropouts, trafficking and have encouraged others to call the Child Helpline (1098) for other cases.  
Girl Power Groups empower adolescent girls like Tabassum, to protect themselves and their peers from traffickers. In their weekly group meetings, they learn life skills, Sports-4-Development through football, personal safety education, menstrual health, legal awareness and safe migration. The groups also detect incidents of trafficking, child marriage and other gender-based violence and take direct action to stop them using the helplines.  
Education and Awareness form a key aspect in protecting girls from possible dangers. Since Tabassum is going to school and is part of the Girl Power Group, she gets both. Access to information and a support system of friends, teachers and people she can confide in and who can support her in difficult times.  
*All names and some details have been changed to protect Tabassum's identity.