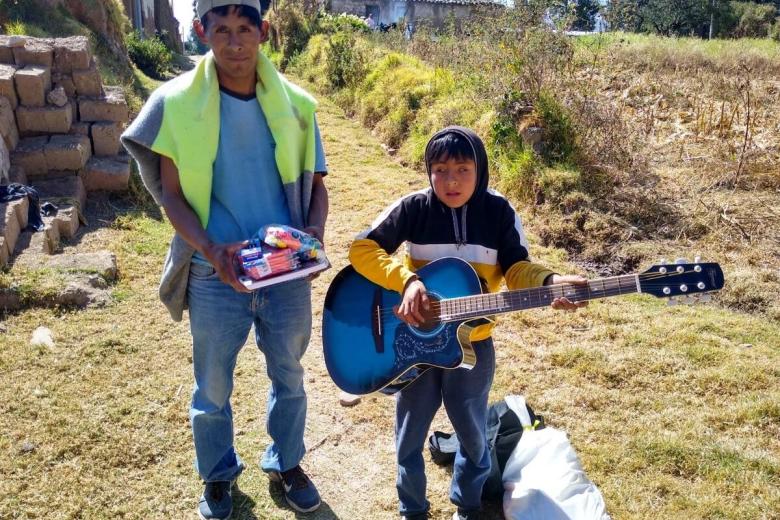 Changing views on disability in Peru
Monday, October 26, 2020
In Peru, many believe disability is a punishment from God or caused by witchcraft. These myths mean the parents of disabled children often keep them indoors and refuse them the right to play or to gain an education.
When nine-year-old David was born, he was healthy and strong. His parents, Reyna and Alcides, couldn't be happier with their bundle of joy.
With the help of World Vision, Reyna and Alcides learned about nutrition. They found out what they should feed their children to fight anemia, a common problem in their community.
But when David was just a year old, his parents realised he was unable to see. Worried, they took him to a doctor. Their fears were confirmed. David was visually impaired.
When fear is the norm
"When the doctor told us that, we felt the deepest sadness. We didn't understand why this had happened to us as all my children were healthy. We felt sorry for my little boy, he couldn't see like his brothers. We thought it was a punishment," Alcides remembers.
We overprotected him a lot because of the fear we felt. We wouldn't let him leave the house and sometimes he would stay there alone.
"Our fear increased more when he went to school. David's teachers said he was always going to have difficulties and that was very sad," Alcides told us.
But things changed when World Vision became aware of David's plight.
Learning through parenting workshops
"World Vision changed the way we see David and treat his disability; his words were always positive and very different from what teachers said to us at school. They took us to a parenting workshop with a tenderness that changed our lives," Alcides says.
The parents were taught the importance of listening to their children and letting them be independent.
"Now David goes to school alone, goes out to the park and the neighbours know him and even support me to take care of him," Alcides says smiling.
This is the power of transformation. When the views and actions of a disabled child's family changes, the people around them are empowered to change their actions too.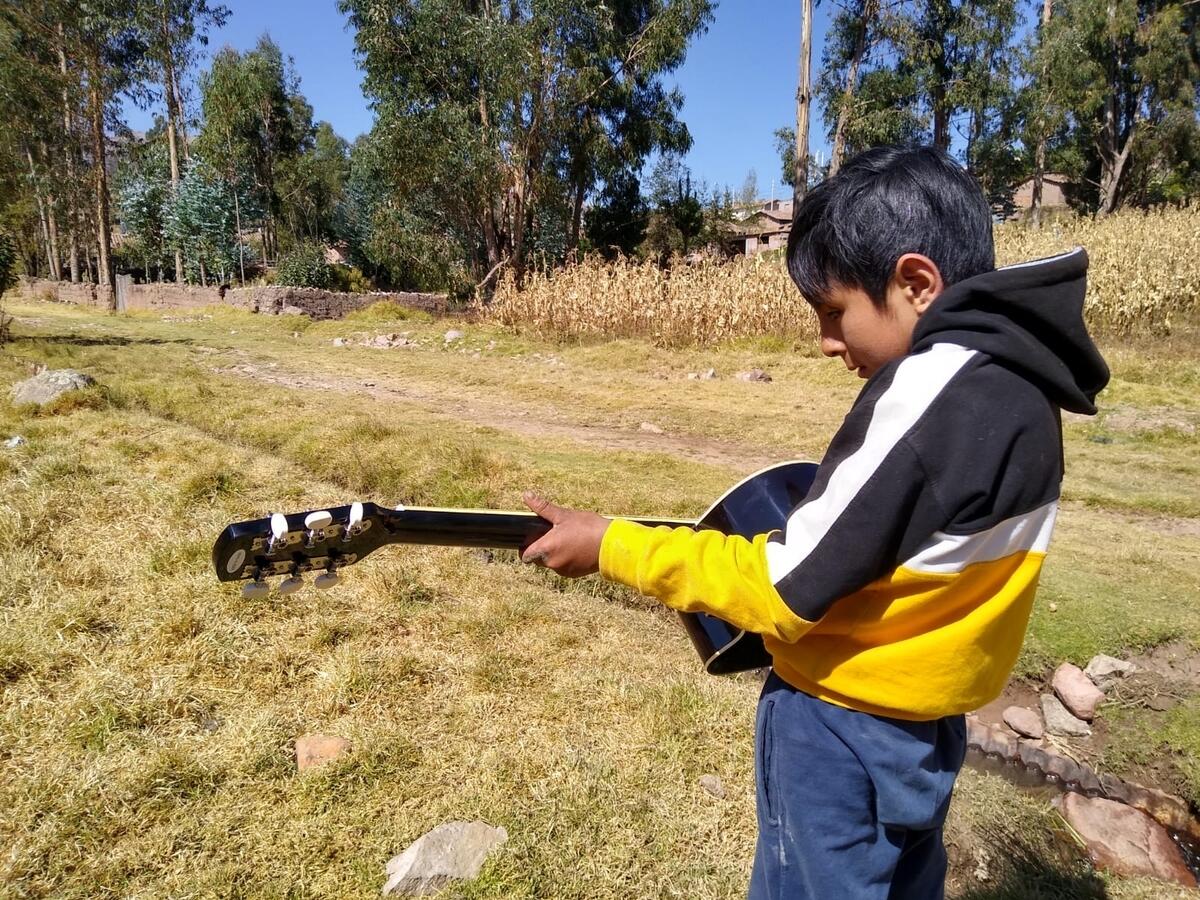 An exciting future for David
Today, David is brave and talented. He has learned to read Braille, with the help of World Vision materials, and thanks to our Child Sponsorship programme, he has fulfilled one of his dreams – learning to play the guitar and flute.
"When I grow up I want to be a teacher to help blind children. I also want to sing and play the guitar. When World Vision handed me the guitar, I was happy … I like the sound of the strings. Little by little, I will continue learning more to be a professional and help my parents," David excitedly says.
World Vision Peru works transforming the lives of many children and young people. David's story is one of many that, thanks to caring child sponsors, have a happy ending.