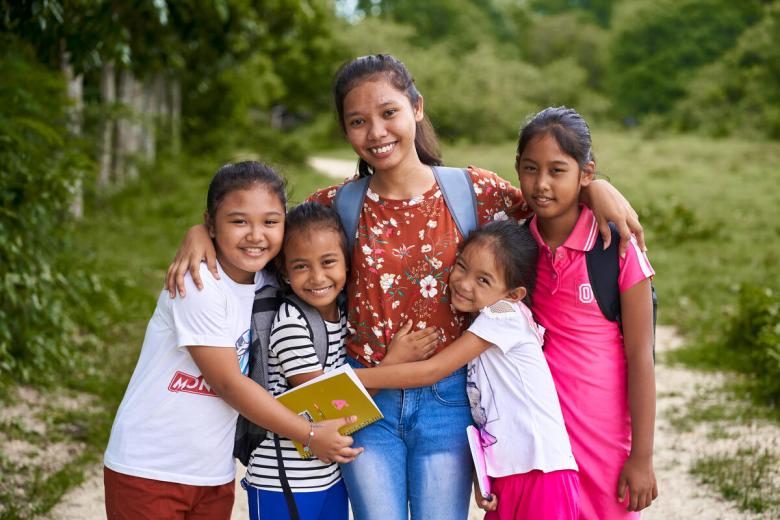 5 Girls who broke the bonds
Wednesday, July 6, 2022
Violence, injustice, poverty, stigma, and cultural norms are just a few of the many obstacles girls must overcome in order to thrive. By sponsoring a girl, you can help her overcome the barriers she faces. Think you can't make a difference? Here are five girls who have broken the bonds holding them back.
1. Genesis in Ecuador: Breaking the bond of bullying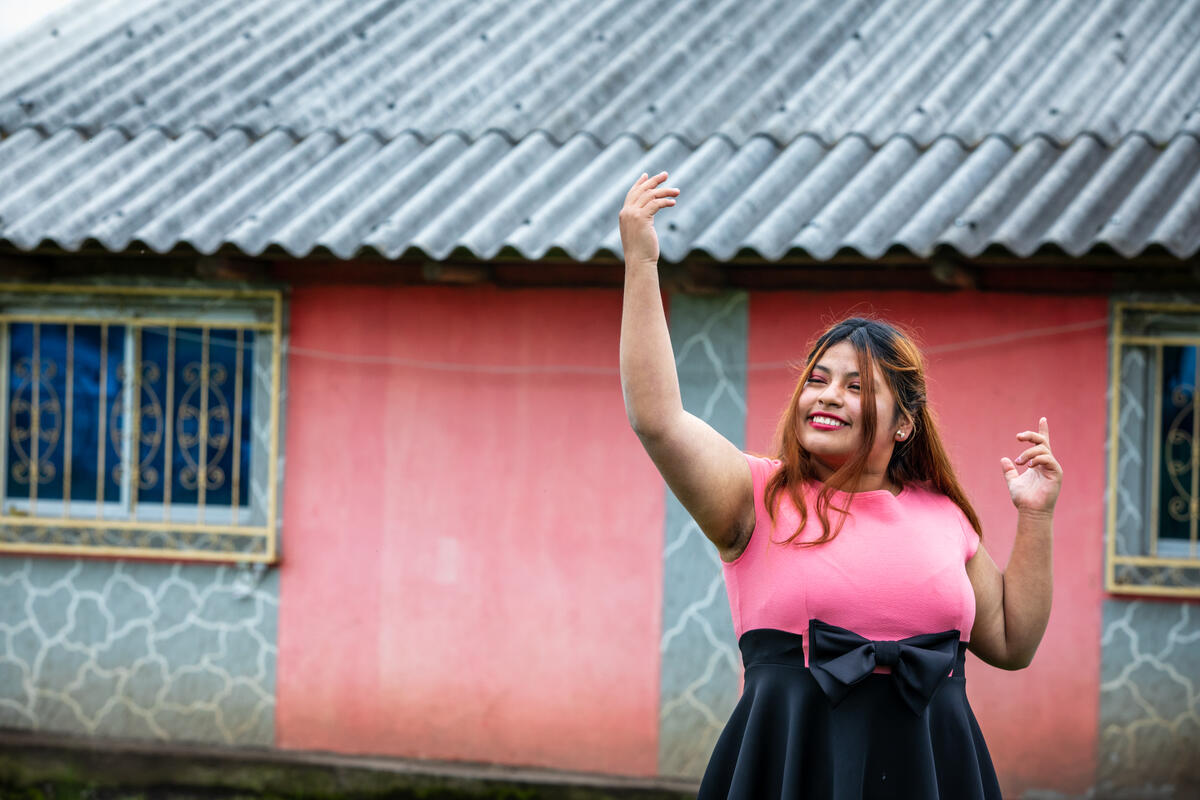 Genesis lives with her family in a small farming town near Ambato, Ecuador. It's one of the poorest parts of the country, where many people don't have access to healthcare, education, and clean water. Her family struggled to make ends meet. Then, when she was 10, Genesis experienced a sudden facial paralysis that disfigured her face and took over a year to heal. She was bullied at school, became significantly overweight, and was not able to see any hope for her future.
But then she joined World Vision's child sponsorship programme. The family that sponsored her sent her letters of encouragement and love and their support helped her get school supplies and healthcare she needed to get back on track. Genesis also began participating in workshops and activities that shifted her thinking from what she couldn't to what she could do, and gave her confidence to grow into an independent young woman. She slowly began to see herself just as her sponsors saw her— a person who is cared for and valued.
Today, now 14, she is confident, happy, and knows her rights. The girl who was once shy and bullied has blossomed into a karaoke star in her community! "My life has changed with sponsorship," she says. "The letters from my sponsor make me feel grateful and happy because through their words, they encourage me. … I feel loved."
Now she has her sights on the future and wants to join the air force one day. "The idea that I am going to fly in an airplane fills me with emotion," she says. "Being in the clouds is my dream."
2. Sudha in India: Breaking the bond of violence against girls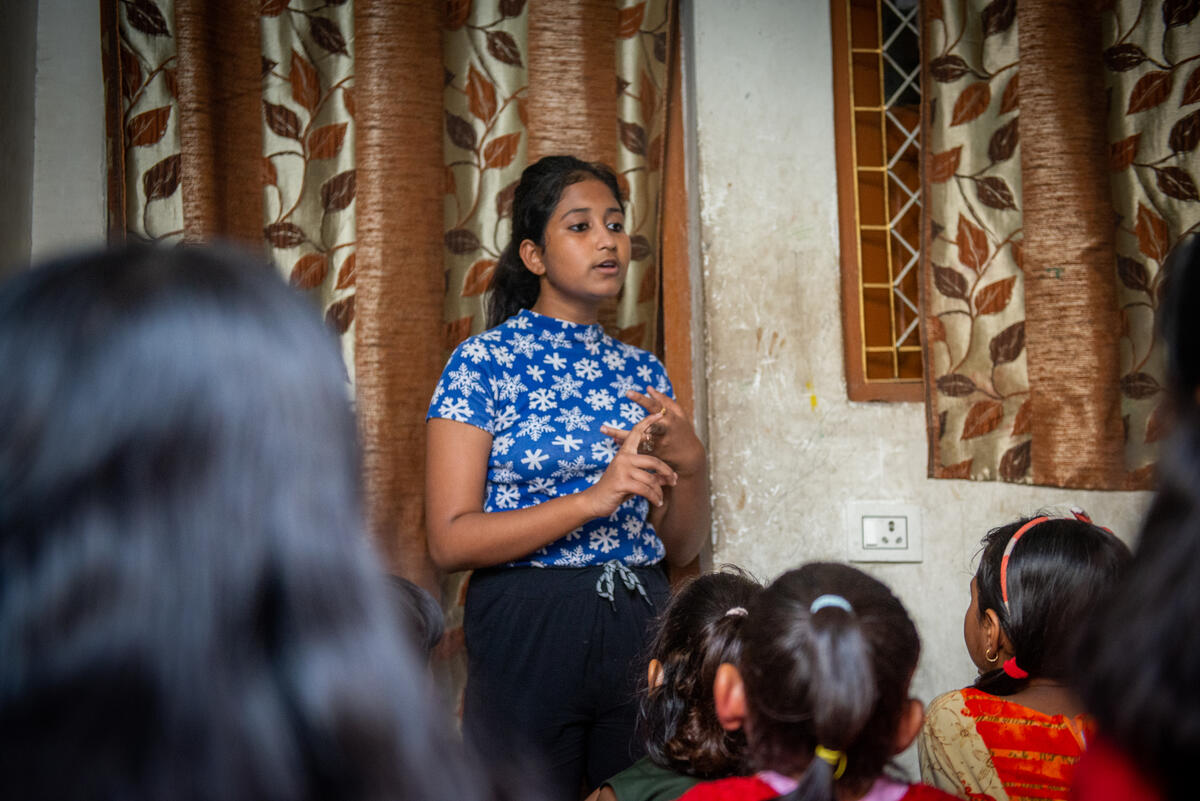 Sudha's family lives in the bustling city of Delhi, India. Her parents struggled to provide for her and her two younger sisters, and the girls felt the strain. Often, their father wouldn't let them go outside to play, and the girls would be sad. But the city is a dangerous place for girls — violence against girls is prevalent, trafficking is a constant threat, and many children are forced to work instead of go to school. Sudha was shy and constantly fearful.
But when she was 6 years old, Sudha became a sponsored child with World Vision, and she attended a children's meeting. "I felt involved in something big and important," Sudha recalls. But at the same time, she also thought "What can I achieve alone by myself? Or what can I achieve being a girl?"
Still, Sudha was intrigued. She continued to attend the programme's activities, where she learned about her rights and began to grow in confidence. Then she joined the children's parliament, a forum where children discussed ideas and formulated action plans.
"I used to feel odd speaking out loud earlier, but not anymore," Sudha says.
Sudha now uses her voice to speak up for other children in her community. Working with the Child Protection Unit since the pandemic began, she convinced the parents of one girl who had been sent to work in a factory to send her back to school, and she helped another girl's father to understand the harm he was doing in beating her and decide to change his ways. Sudha is now a change agent in her community helping to tackle the biggest challenges that girls in her community face.
"I questioned why these things happened more with girls or women, while boys didn't face them," she says. "Girls should be made aware. When I learned about our rights and all that we can do, I went and shared it with other girls and women."
3. Artjola in Albania: Breaking the bond of cultural expectations
"I wish I were a boy!" Artjola exclaimed to her mother when she was a little girl. Growing up in Albania, she saw that boys had more freedom than girls. She loved playing soccer, but her parents told her it was a sport for boys, not girls.
"There were times when I was angry and cried to myself, but I did not hesitate to tell them … that I love football, and I do not want to give up on it," Artjola says.
She also saw girls get married young without being able to pursue an education, and she saw girls subjected to violence.
Artjola was determined to change things, but she wasn't sure how. But then, she was sponsored and started receiving letters from her sponsor. "The letters he sent me gave me hope to overcome the mentality of my community," she says.
She also began learning about her rights through the child sponsorship programme and set goals for the future. "My future was not all early marriage nor experiencing violence, as happened in many cases around me," she says. "Rather, studying and having a career was my dream."
Artjola also discovered that by using her voice, she could lead real change in her community. One day, when she was a teenager, a girl she had known since kindergarten confided in her that she was about to be married, but it was arranged and she didn't want it. Artjola encouraged the girl to speak up to her parents, so she did, and they listened and postponed the marriage for two more years until she was at least a legal adult.
Artjola is now 22 and taking what she learned as a sponsored child and continuing to advocate for change as an intern with World Vision. She says girls need to break the invisible barriers without violence but always with kindness and strength. "For the rest of my life, I will take with me all that I have learned here; to raise my voice against injustice."
And today, Artjola has changed her childhood cry. "I am happy to be a girl. … We girls can do better things and create new opportunities for ourselves."
4. Dafroza in Tanzania: Breaking the bond of gender stereotypes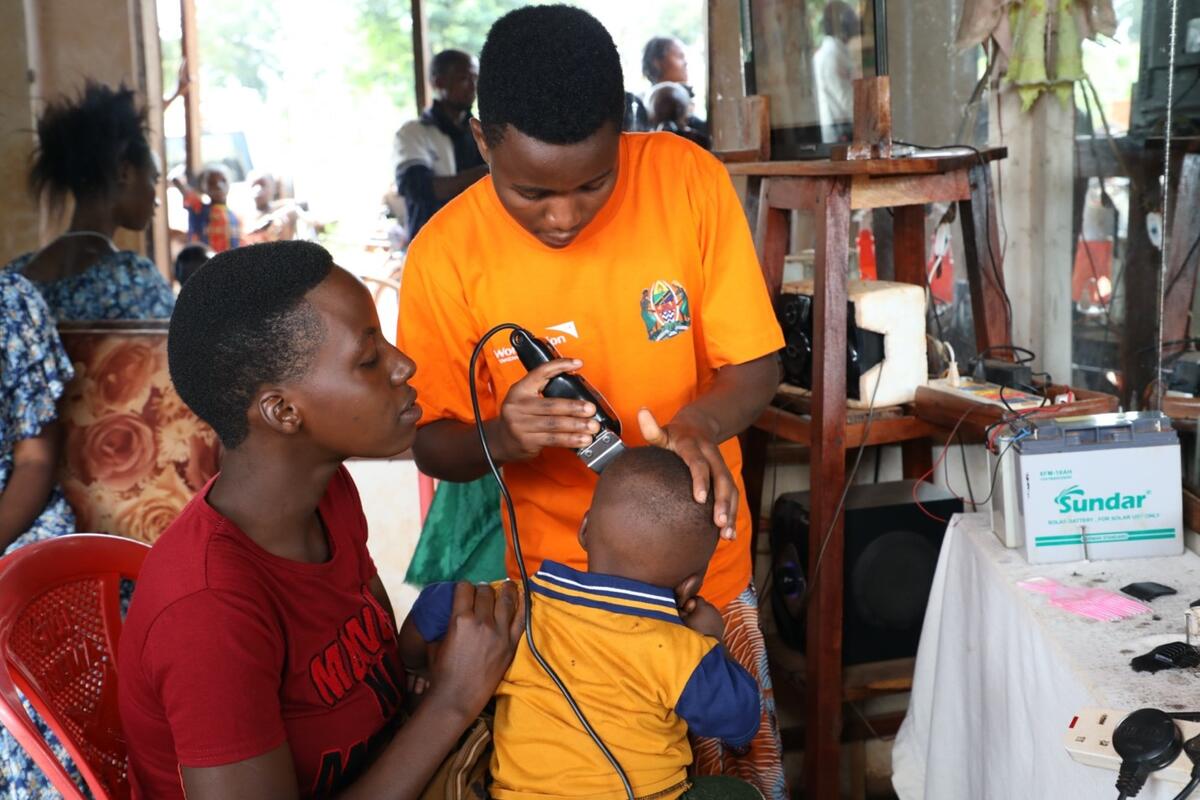 It's not common to see a girl cutting hair in a barbershop, but 15-year-old Dafroza is changing the norm in her community in Tanzania by doing just that.
Dafroza was just a small child when she was forced to drop out of school due to health problems. But just because her formal education stopped, it didn't extinguish her desire to learn and dream for her future.
"Whenever I went to cut my hair, I admired the barbers," she says. "I observed them; how [they used the] shaving machine. I wanted to be just like that."
Through World Vision child sponsorship, Dafroza built the confidence to chase her dreams. She began practising, by cutting  her brothers' hair using her father's shaver. Word spread that their sister was doing their hair, and soon women in the community began bringing their boys to her for hair cuts. But she wanted to learn more, so she begged her dad to take her to the local barbershop and let her learn. At first he thought she meant the women's salon, but when she corrected him, he was even more hesitant.
"I was shocked when I heard that she wanted to be a barber girl," Eliakimu says. "I wondered where did she [get] this idea of working around boys."
Eventually, he spoke with the local barbershop owner to see if he would teach his daughter for six months — and he agreed. Today, Dafroza is a trained barber. She loves it, but that doesn't mean it's easy.
"As a girl, one of the challenges of this work is disturbance from men," Dafroza says. "They want to take advantage of me. Sometimes women were not happy to see me shave their husband. Some men were not comfortable for me to shave them, but gradually they are accepting [it]."
But she is not deterred, and one day she hopes to have her own shop. Dafroza's father is proud of all she's achieved.
"That's what she believed in," he says.
5. Michaela in the Philippines: Breaking the bond of online sexual exploitation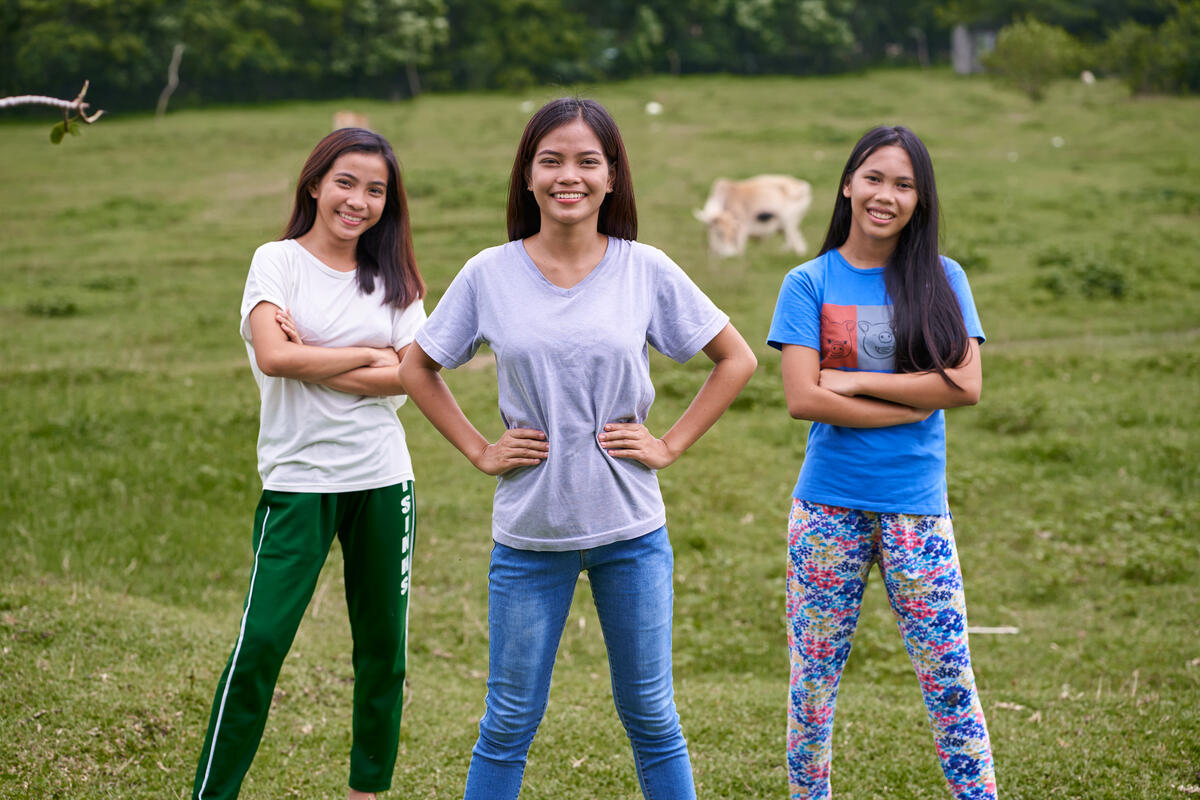 Like most young people, Michaela has grown up in the Philippines using the internet on a regular basis. In her country, while online learning has become a norm during the pandemic, online sexual exploitation of children has been on the rise. But Michaela won't be a victim.
As a sponsored child, she has learned how to protect herself online, and she's doing everything she can to help protect other kids too. She says a lot of children don't understand how powerful the internet can be.
"They think that everything online is okay," she says, "This is not good. Sexual exploitation can start when young people are naïve."
Michaela makes posters and holds group discussions under a tree in her community, and she invites other children to come learn how to stay safe online.
"My sister is my inspiration and role model," she says. "We have both been sponsored, and she was a World Vision child leader. I observed what she used to do with World Vision and in school, and I decided to do the same."
As she looks toward the future, Michaela hopes to become a teacher—which should come naturally since she's already well practiced!
*Name changed to protect identity
Thousands of girls just like these five are waiting to break down the barriers standing in their way. Sponsor a girl by October 11, International Day of the Girl and join the movement for change.