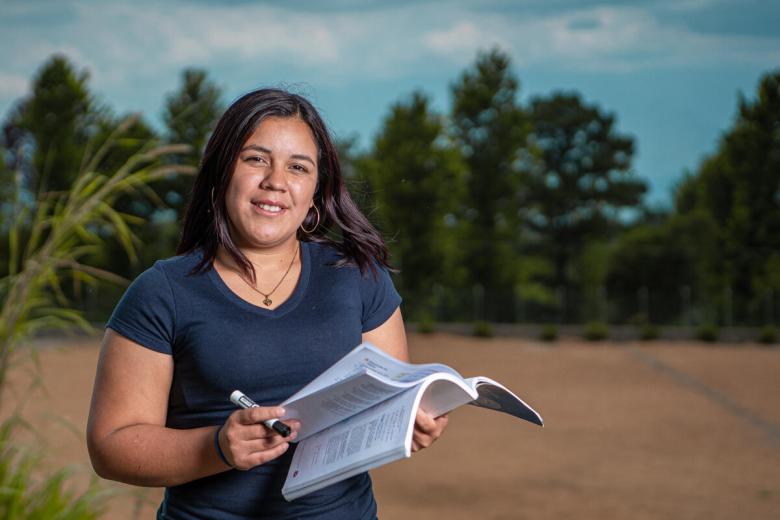 The value of a sponsor's letter
Wednesday, July 6, 2022
Think you can't make a difference? Sometimes something as simple as a letter can change a life.
Dassari was 15 when she first received a letter from her sponsor. She lives in Belén, Lempira, in Honduras, a country where many girls become pregnant as teenagers, and gang violence scars communities. Child sponsorship gave Dassari the chance to discover her passions, face some of her fears, and learn how to be part of the solution. As she and her sponsor began to exchange letters, Dassari got to know the person who was giving her the opportunity for a brighter future.
"I remember her name is Angie," says Dassari. "She told me that she had started working as a teacher for elementary school. At that time, she was 21 years old and I was 15."
Her sponsor also shared how happy she was to be sponsoring Dassari. Dassari needed someone to believe in her, and that letter gave her the motivation she needed to do her best. Her participation in leadership training helped her understand that she was born for something different. Her participation through life skills training encouraged her to develop capacities in others. And her training in inclusion and community participation inspired in her the desire to dream and work for a better future for her community.
As she became an adult, Dassari's experience as a sponsored child gave her a passion to help others experience it too.
"There are other children who deserve the opportunity to take advantage of the teachings, resources and support that World Vision provides," she says.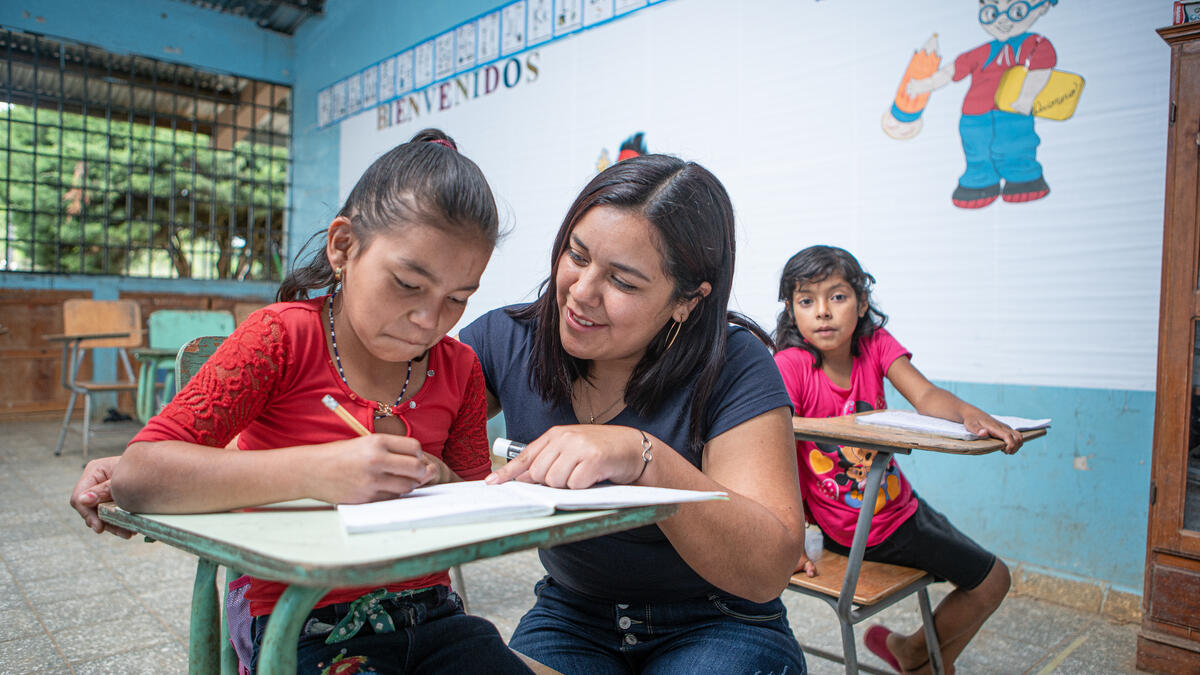 She wanted to help other girls because girls are empowered by the stories of other women who dared to make a difference. Dassari is now 21 and works as a school teacher in her community, and has had the opportunity to help other girls unlock their potential, helping to share some of the World Vision training that she experienced years ago in other communities.
"I feel like I'm living the experience that Angie did," she says. "Now we dedicate ourselves to the same thing and it feels wonderful to know that we have so much in common with a person that maybe I do not know, but I have come to feel that I have her close to me."
Dassari enjoys being a teacher, but she also plans to start a degree in psychology to further explore her calling to help other girls and young women become all they can be.
"I want to listen to them, help them, know what they are feeling and know what they like, help them if they have a problem, so that the best of them comes out as light for other people," she says.
It all started with a letter that created a bond between a girl and her sponsor, who share the same passion for teaching others, and now are transforming an entire community into a better place.
You too can be that inspiration in a girl's life. Sponsor a girl today and join the movement to sponsor 1,000 girls before International Day of the Girl on October 11.