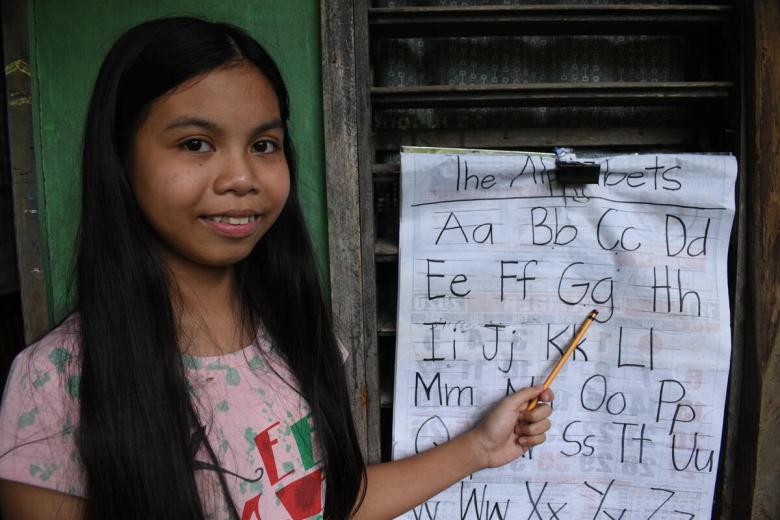 The Little Teacher
Wednesday, July 28, 2021
For girls like Mary Jane, who lives in a poor community in the Philippines, the chance to go to school today can shape the path of the rest of her life. An education means choice, and it means having the tools to make change, not only for her own future but for the future of her family and her whole community.
In fact, UNICEF argues that investing in girls' education has the power to transform countries and the entire world. That's because girls who receive an education are less likely to marry young, and more likely to lead healthy lives, earn higher incomes, make decisions that affect them, and build better futures. Mary Jane, who is sponsored, is in year 7 and loves school. But around the world, girls face greater barriers to education than boys, with factors like poverty, child marriage and gender based violence keeping 132 million girls worldwide out of school.
For Mary Jane, and millions of girls like her, the COVID-19 pandemic has made those barriers even harder to overcome. UNESCO reports that 87 percent of the world's students – over 1.5 billion kids – had been forced out of school by COVID-19 school closures by the end of March 2020, and almost half were still being affected by closures a year later. Mary Jane is one of them.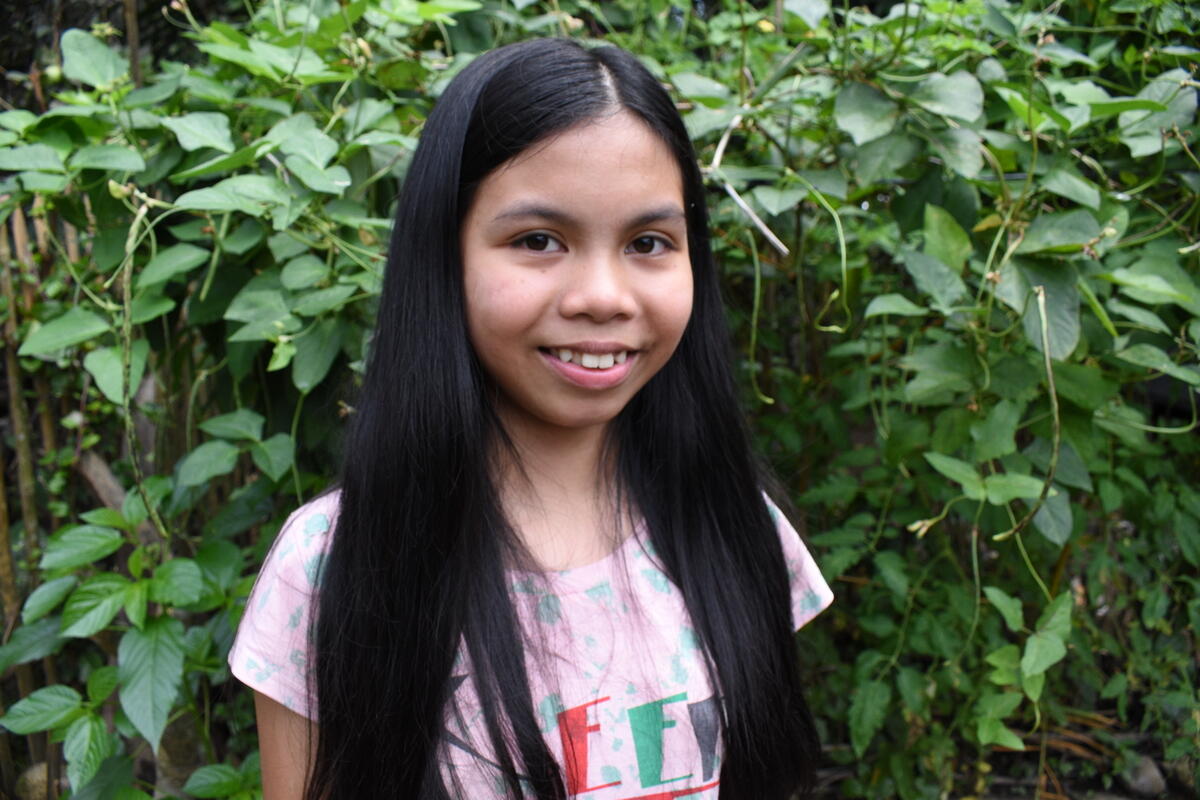 When 2020 began Mary Jane was very excited that her six-year-old sister Glea was going to start school too. But when COVID-19 hit, schools across the Philippines closed. Mary Jane couldn't go to class, and Glea couldn't start school after all.
For most kids that would mean a delay in learning to read and write, but Mary Jane wasn't going to let that happen for her sister. Just like Mary Jane's sponsor had supported her to learn and hope and dream of the future, Mary Jane wanted to support her little sister to do the same. She decided to take charge of Glea's learning and set a goal to teach Glea to read and write at home.
"We were all excited for her because she will be in primary school this year. But since the school opening was delayed, tutoring her became one of our bonding activities," says Mary Jane.
The girls set a regular routine: as soon as they finished helping their mother with the household chores, Mary Jane would bring out her makeshift teaching materials. The pair would then spend the next hour in a little corner of their house, with Mary Jane teaching Glea the alphabet, colours and numbers.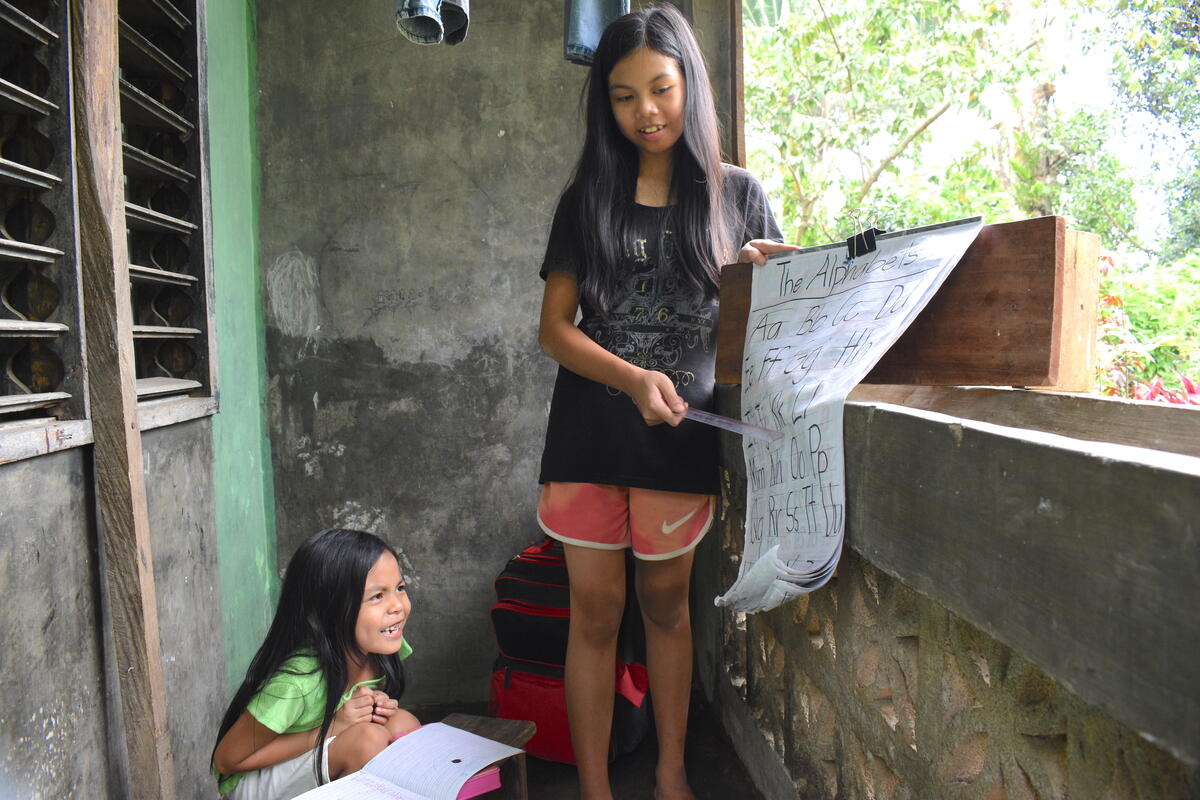 "She is better now than when we started. I think she's ready for school," says Mary Jane.
Like so many girls who have been sponsored, Mary Jane is empowered not only to lead her own development, but to support her sister as well.
Their mother, Luzviminda, is proud of her girls.
"It's encouraging to see my children have this passion for learning," she says. It's a silver lining in the crisis, which has pushed many families like Mary Jane's even further into poverty. Their children's education is just one of the worries that parents in the community face as the pandemic stretches on, taking with it their livelihoods and ability to put food on the table each night. Amid the challenges and heartbreak, Luzviminda is trying to reassure the girls. 
"Glea has questions because she was looking forward to going to school, but it is important for parents like me to find time to explain the situation to our children," Luzviminda shares.
The Philippines Government introduced online learning programmes to help students to continue learning from home while schools are closed, but for children like Mary Jane, even that is out of reach.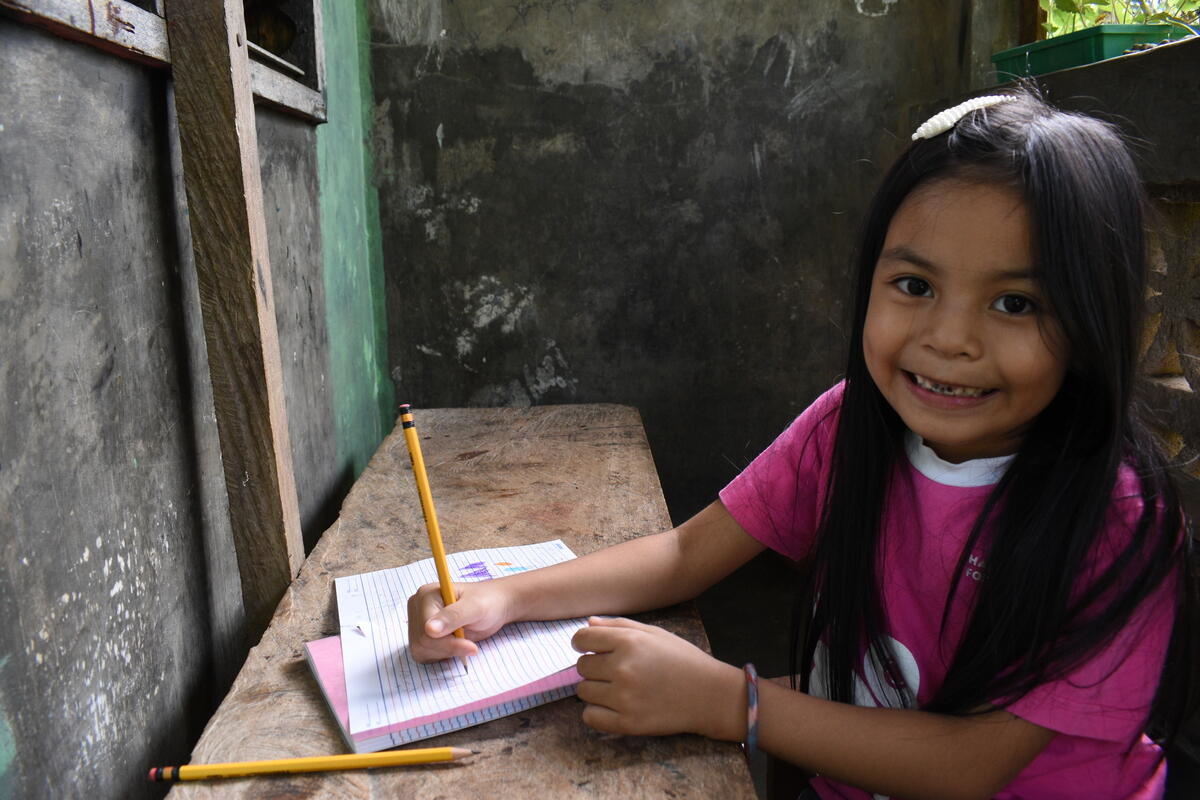 "We do not have access to the internet here and we do not have cellphones or laptops," she says.
But girls like Mary Jane are not forgotten – World Vision sponsors are supporting more than 28,000 children in the Philippines to keep progressing with special learners' kits to use at home, as well as emergency food supplies and cash transfers for families who need it, and help for parents to build back their livelihoods.
Despite the challenges, Mary Jane is determined to do well in school and help her little sister throughout their learning journey – no matter what the COVID-19 pandemic throws at them.
Right now, thousands of

girls urgently need sponsors

so they can build a fearless future like Mary Jane and Glea.
​
Learn more about how our

child sponsroship programme

works and the impact it has on children, families and communities around the world.