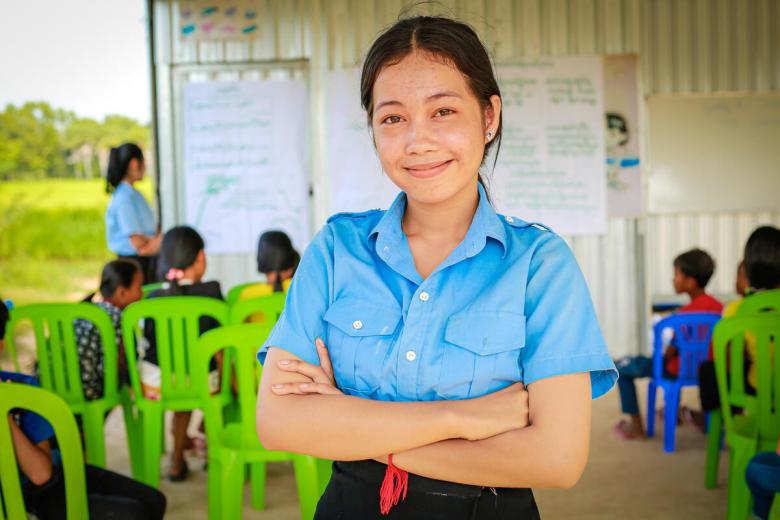 Leading the Way: 11 Young Leaders Taking a Stand to Protect Children
Friday, March 31, 2023
Every year, more than one billion children – or half of the world's children – experience some form of violence. It's well-established that violence has a profound effect on children: it compromises a child's mental and social development, hampers educational outcomes and reduces opportunities for gainful employment.
Of course, most people don't need research to tell them that violence against children is bad, and the world at large acknowledges that protecting children is a priority for humanity. In fact, the Convention on the Rights of the Child, which was adopted in 1989 and which 196 countries are party to, is the most widely ratified human rights treaty in history.
Yet mounting evidence suggests the COVID-19 pandemic, conflict, and climate change have collectively placed more children at risk of violence than at any other point in the past 10 years. At the same time, research by World Vision and four other agencies in 2022 found that global aid spending on addressing violence against children has dropped to just 0.78% of official development assistance – the lowest spend since 2015.
This is just one of the reasons that the work that child sponsors are powering right around the world to protect children has never been so important. By giving children and their communities the knowledge, skills and tools they need to protect children against violence, sponsorship is changing lives and futures – and children themselves are leading the way.
Meet 11 young change makers—inspired by their teachers, mentors, parents and sponsors—who are taking a stand against violence.
Leah, Anti-FGM Campaigner, Kenya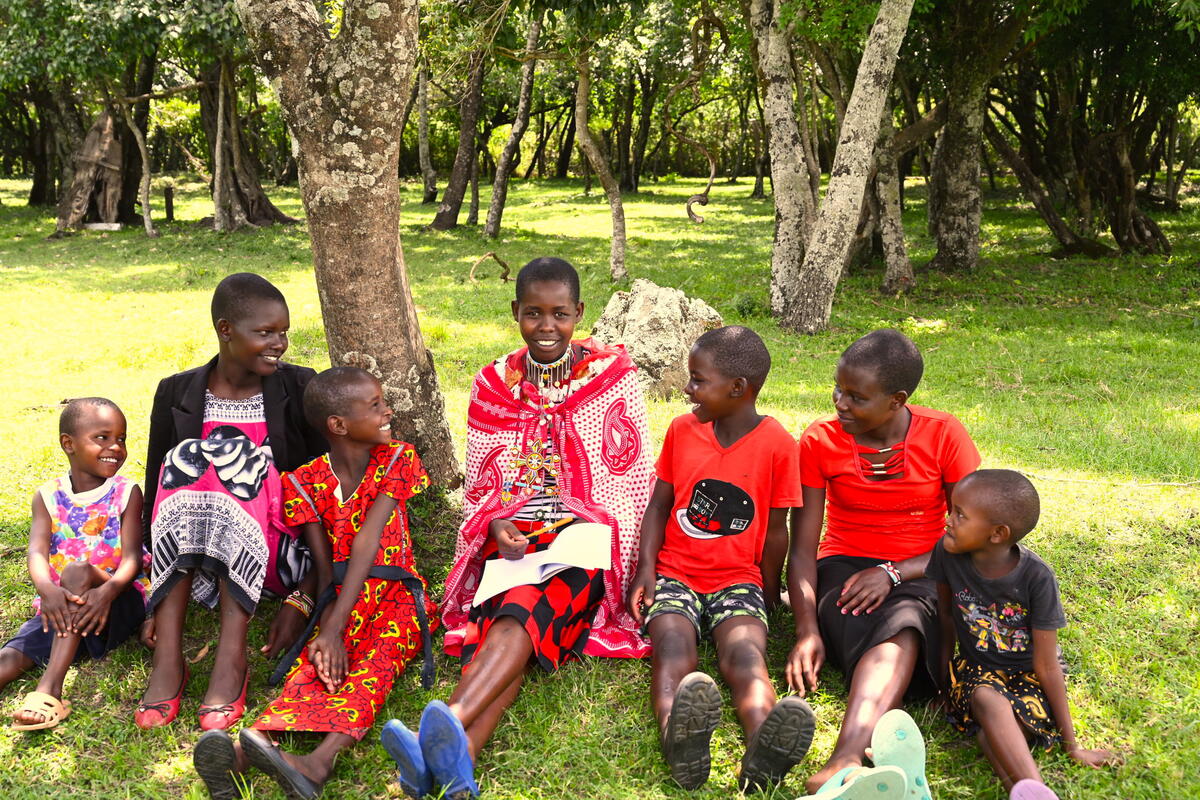 "I used to think that Female Genital Mutilation (FGM) is something good because it is considered a major achievement for girls or women in our culture," says 14-year-old Leah. "But the [World Vision] mentorship program opened my eyes. Now I am against it and would not like any girl in my community to go through it."
Among the girls and women of Leah's tribe, the Maasai, FGM is a rite of passage. The practice has no health benefits and can bring extreme harm. Yet around the world, more than 200 million women and girls have undergone FGM, including many in Leah's community in Narok County.
But Leah is determined to bring change. She is speaking out at school, encouraging her classmates to fight for their health. In the school holidays, she often gathers groups at her home or at church to empower them to stand up for their rights.
"Sometimes children feel like they are helpless, yet they also have the power to fight for their rights. If they are facing threats like FGM and other types of child abuse, they can report the matter to the chief or our teachers. This has been of help to many children," she says.
Sreypov, Advocate, Cambodia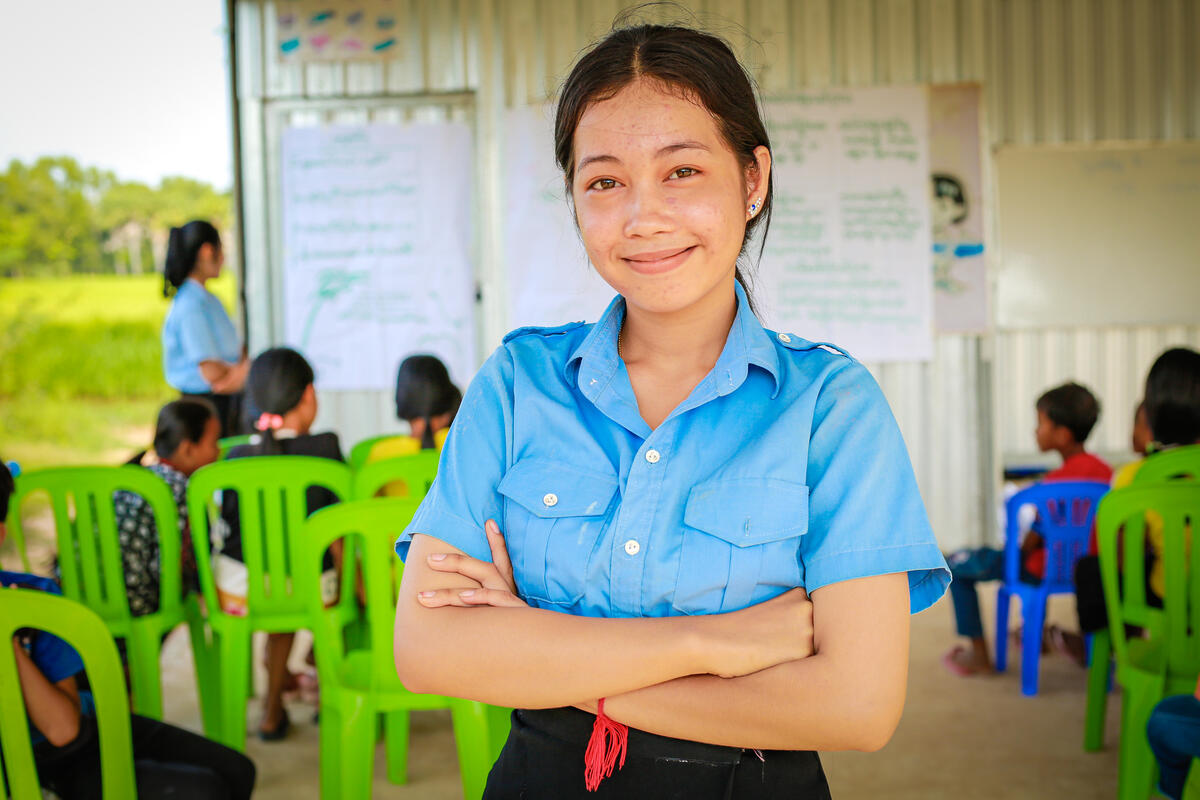 Sreypov is a youth leader and a strong advocate for child protection. She leads awareness seminars in her community to make people more aware of children's rights and child protection, and to stop violence in communities. Sreypov is fighting a critical battle – one in two children in Cambodia have experienced severe beating and one in 20 has been sexually assaulted. But she is making progress in her community.
"Before, caregivers and people in the community didn't know the child's rights and protection well," she says. "Now, it has changed, and there is no abuse like before. Children have access to school and can gain more knowledge."
"These activities happen because of all your support, and we firmly believe children in communities will avoid violence [because of your support]."
Marvin, Child Parliamentarian, Uganda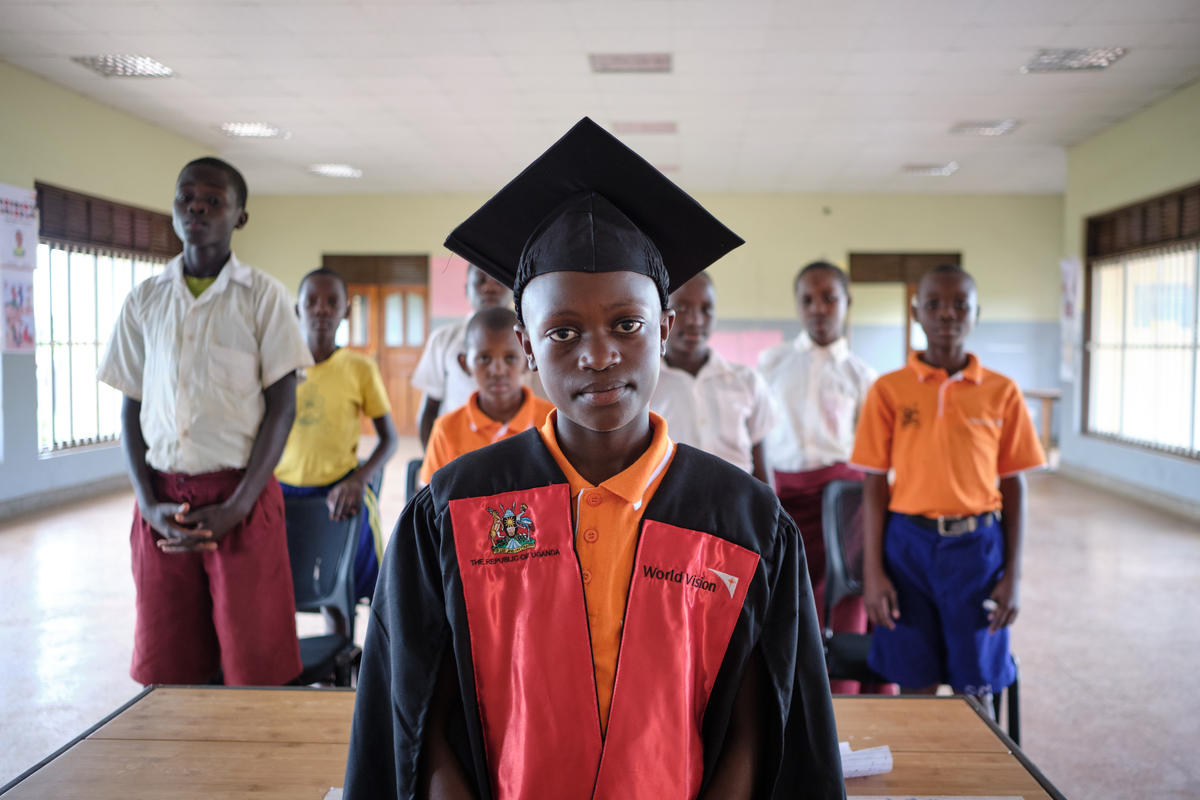 In a school hall in Uganda, Children's Parliament is in session, and children's voices are not just being heard – they are helping rescue their classmates from very real threats. The Uganda national survey on violence against children found that three in every four young adults had experienced sexual or physical violence during childhood.
Marvin says the parliament has played an important role in helping protect children in his community, including a boy who had been kidnapped for a child sacrifice, as well as children at risk of trafficking, early marriage, sexual abuse in back street brothels and child labour in the gold mines.
"This Children's Parliament can stop issues like violence on the street and at home by giving children the right to speak," says Marvin.  
"Some parents don't allow their children to speak freely. When you speak, they slap you or abuse you. When we come here to Children's Parliament, they always tell us: 'This is your right, you have to speak what's in your heart'. They promote courage in the members who come and attend."
Yuyun, Lawyer, Indonesia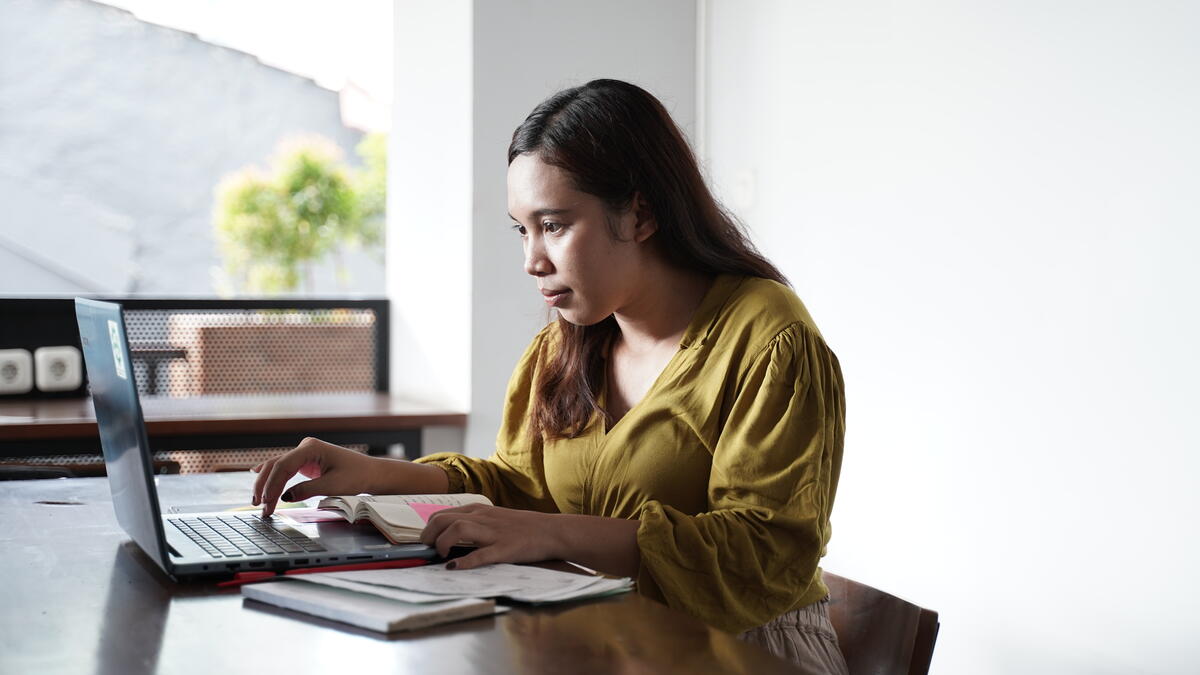 One in nine girls are married before the age of 18 and cases of violence and exploitation of children rose by almost 50% during the COVID-19 pandemic in Indonesia – but Yuyun is determined to change those statistics.
A recent Law graduate, 22-year-old Yuyun says her experience as a sponsored child inspired her to fight for the rights of children and women. But her law degree is just the latest chapter of her passion for advocacy – when she was still a sponsored child, Yuyun was a member of the local Child Forum, supported by the child sponsorship programme, and had the chance to meet with local government figures to speak up for children from low-income backgrounds.
Now, having completed her degree, she plans to continue the fight for child protection in the courts of her home island.
"Through the Child Forum, I was taught leadership. I learned a lot… I hope that I can take an advocate title, become a lawyer and serve back to my hometown," says Yuyun.
Mikay, Children's Activity Leader, Philippines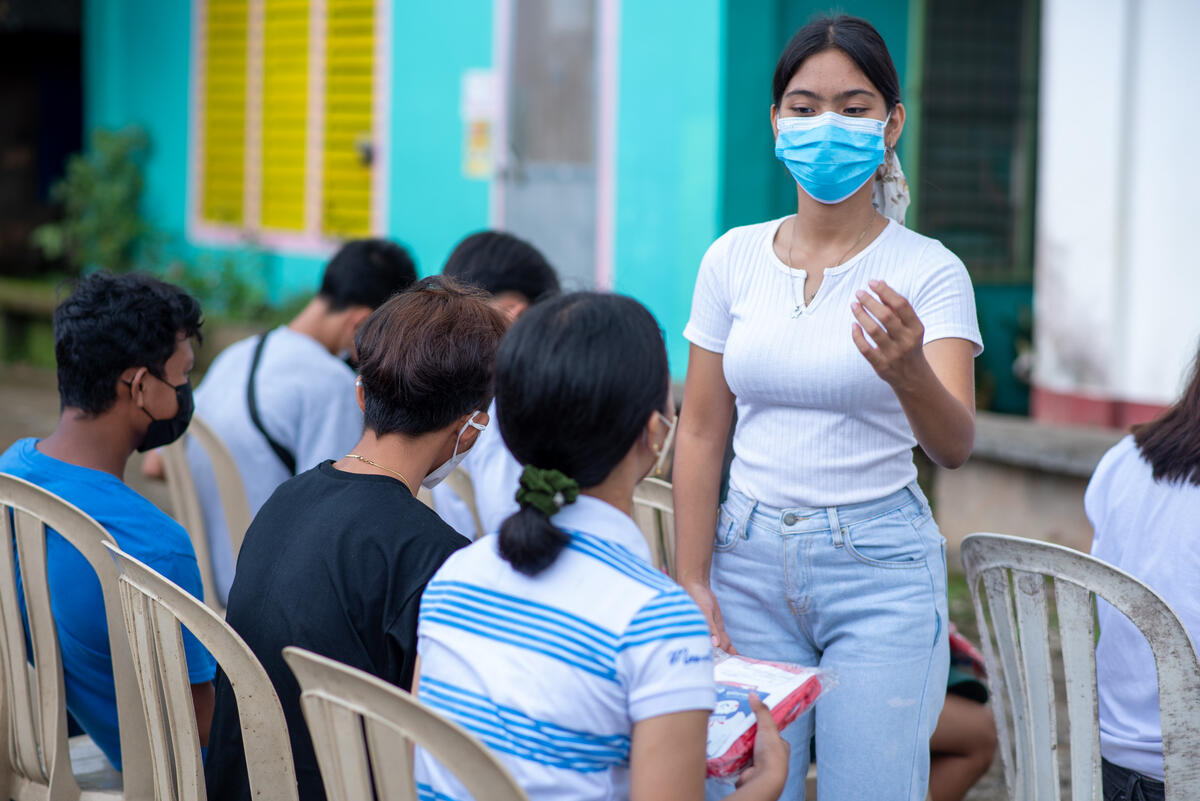 Violence against children is highly prevalent in the Philippines – a 2022 national study found that 80% of young people aged 13-24 had experienced violence in their home, school, workplace or community. Mikay and her friends in Camarines
Norte, Philippines are determined to change this reality, taking the lessons they've learned through the World Vision sponsorship programme on leadership, children's rights and child protection and sharing them with others.
With support from sponsors, the girls now lead activities for other children, aiming to inspire a new generation to be confident, curious, and above all – protected from harm.
"I volunteer in community activities because I love helping other children," Mikay says. "I get inspiration from young girls like me. World Vision pushed me to be more active, so I also want to push others to do the same."
Nizam, Youth Forum President, Bangladesh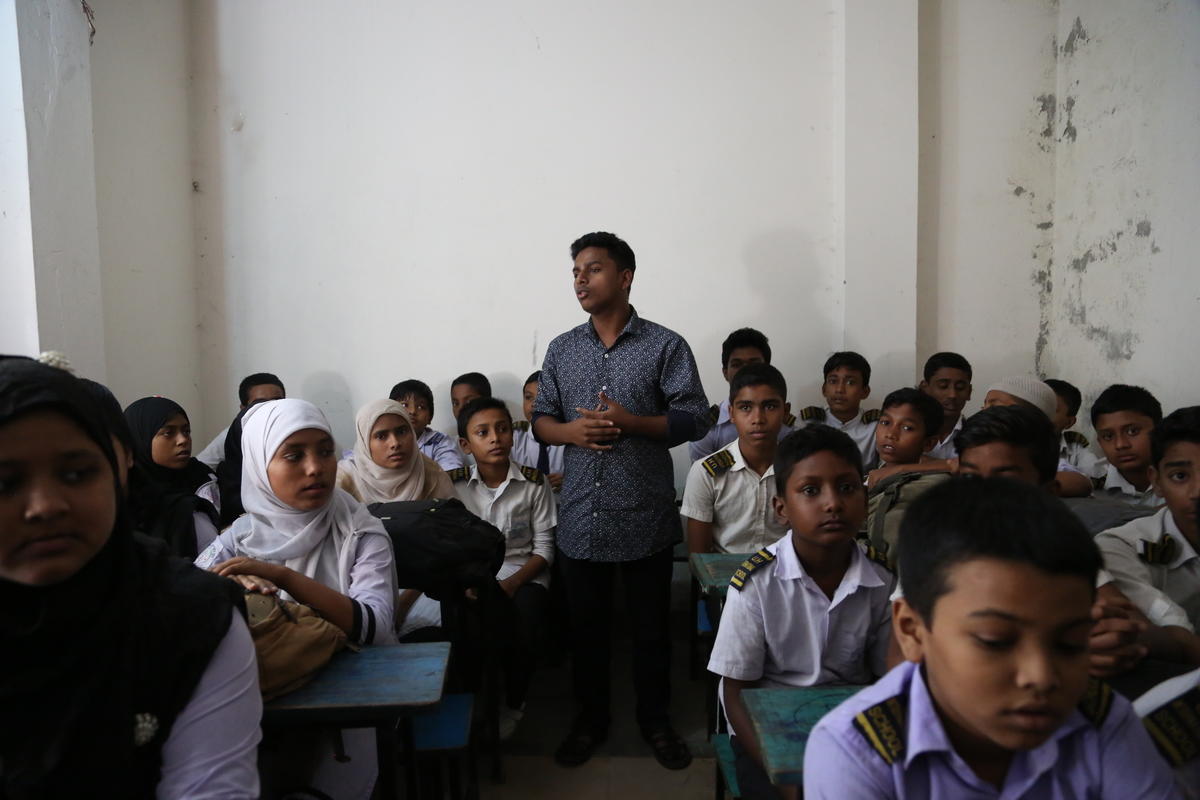 Once a sponsored child, 21-year-old Nizam has come full circle – he's studying to become an engineer, but at the same time, he's working with World Vision in his community in Dhaka, Bangladesh as a development facilitator, helping other children be protected and break free from poverty.
Nizam was the president of his local Child Forum when he was a child and is now the president of the Dhaka Youth City Forum. He's also an active advocate against child abuse, exploitation, trafficking and violence, and has helped to stop eight child marriages in his community – a critical issue in Bangladesh, where 59% of girls are married before the age of 18.
"My passion is social working," says Nizam. "Because of the help of World Vision and my sponsor, I now have this desire to help children and people in need. I want to help children who are in the same situation as I was before. This is my motivation. I have a passion for the lost, who are socially excluded, violated and unfortunately have little chance of escaping."
"I want to make the city safer, inclusive, resilient and sustainable for children and young people."
Every day, all over the world, young people are dreaming, hoping, working and fighting to build a better future. Will you stand with them?