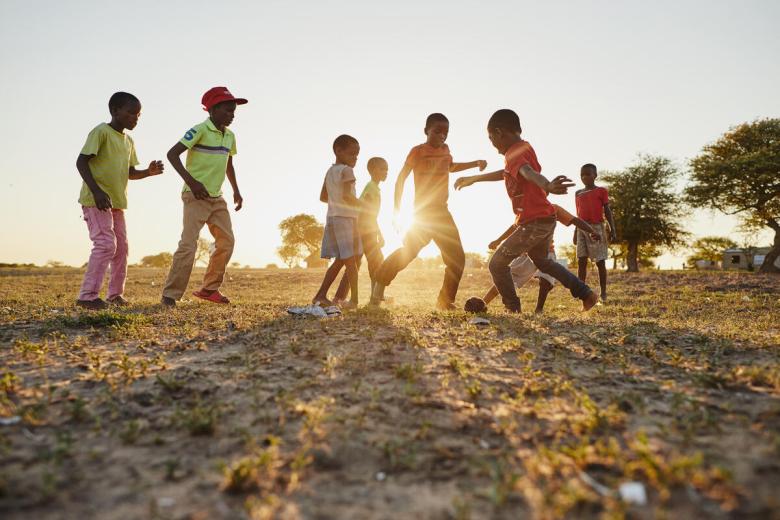 The Knock-On Effect: The Disasters and Triumphs of a Global World
Friday, March 31, 2023
It's a small world, after all. And while there are many benefits to the interconnected world we live in, there are also costs to the economic, social and myriad of other linkages that tie our futures and fortunes together.
Right now, children in countries around the world are living with the consequences of challenges far beyond the reach of their communities, like lingering COVID-19 impacts, the conflict in Ukraine, climate change and more.
Here are three knock-on effects shaping the lives of children around the world today – and what World Vision is doing to help kids take back control.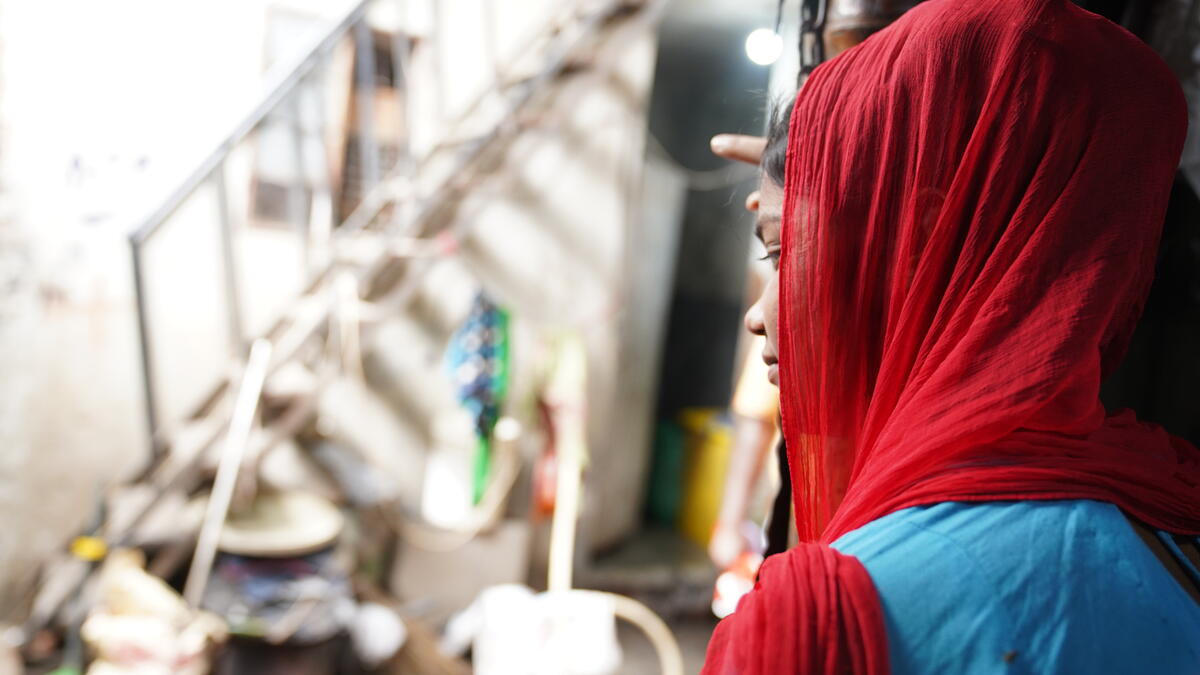 International debt links to lost years of school in Sri Lanka
Sri Lanka's tourism industry was hit hard by the COVID-19 pandemic but that wasn't the end of its woes. Missing vital foreign income from overseas visitors, the Sri Lankan Central Bank was forced to default on its international debt. These debts are largely owned by commercial institutions, who in turn raised their interest rates to recoup their losses.
Farmers – who are the island nation's biggest commercial asset – have been hit hardest. Farms are forced to lay off workers and struggle to bring in the harvests. Their problems have been exacerbated by last year's total ban on chemical fertilisers, with many reporting a 50% drop in their harvests. Faced with losing their livelihood, the most common response is that farming families take their children out of school and put them to work.
Loss of education has a multitude of long- and short-term negative consequences. Children who are not in school lose an essential element of their formative years, failing to learn important social skills and losing the opportunity for better income in their adult years. The knock-on effects impact economies and society for decades.
World Vision is working to equip farming families in our child sponsorship programmes with the right skills and tools to navigate the multifaceted crisis, bringing together a range of support to do it. In the country's south-central region, World Vision Sri Lanka has teamed up with World Vision's financial inclusion services organisation, Vision Fund, to strengthen small dairies. The PROFEED project has provided over 100 farming groups with access to funds, training, and access to equipment to improve their businesses. On the east coast, our Batticaloa project has introduced 700 farmers to natural techniques that maintain biological diversity and replenish soil fertility.
At the same time, we are partnering with parents, teachers, the government and kids themselves to improve educational outcomes so that Sri Lanka's children have the foundation they need to break free from the cycle of poverty and secure the country's future.
2. Conflict in Ukraine links to early marriage in Bangladesh
We might see the Ukraine crisis as a largely regional issue, but the global ramifications have sent shocks around the world.
Between them, Ukraine and Russia export 28% of the world's fertilisers made from nitrogen and phosphorous, as well as potassium. Market shortages lead to price hikes, with richer countries winning bidding wars over poorer ones.
Faced with a sudden hike in the price of a basic agricultural necessity, a farming family far away – like Bangladesh - with several children find themselves in financial crisis. Bangladesh has one of the highest early marriage rates worldwide, and this is just the kind of financial pressure is just the catalyst a family needs to think their adolescent daughter will be "better off" in another family, while the short-term financial windfall of a dowry is hard to resist. But the effects on the girl's future, and the lost potential for her household, community and country, are yet another catastrophe layered onto an already tenuous situation.
World Vision Bangladesh is currently empowering five million children throughout the country through a spectrum of projects. With the support of child sponsors and other donors, our microfinance and education programmes are empowering households to lift themselves out of extreme poverty and give their children solid foundations for life. Our Citizen Voice & Action and Child Forum programmes educate communities on the dangers of early marriage and support young people with knowledge of their rights and the skills and platforms to advocate for them.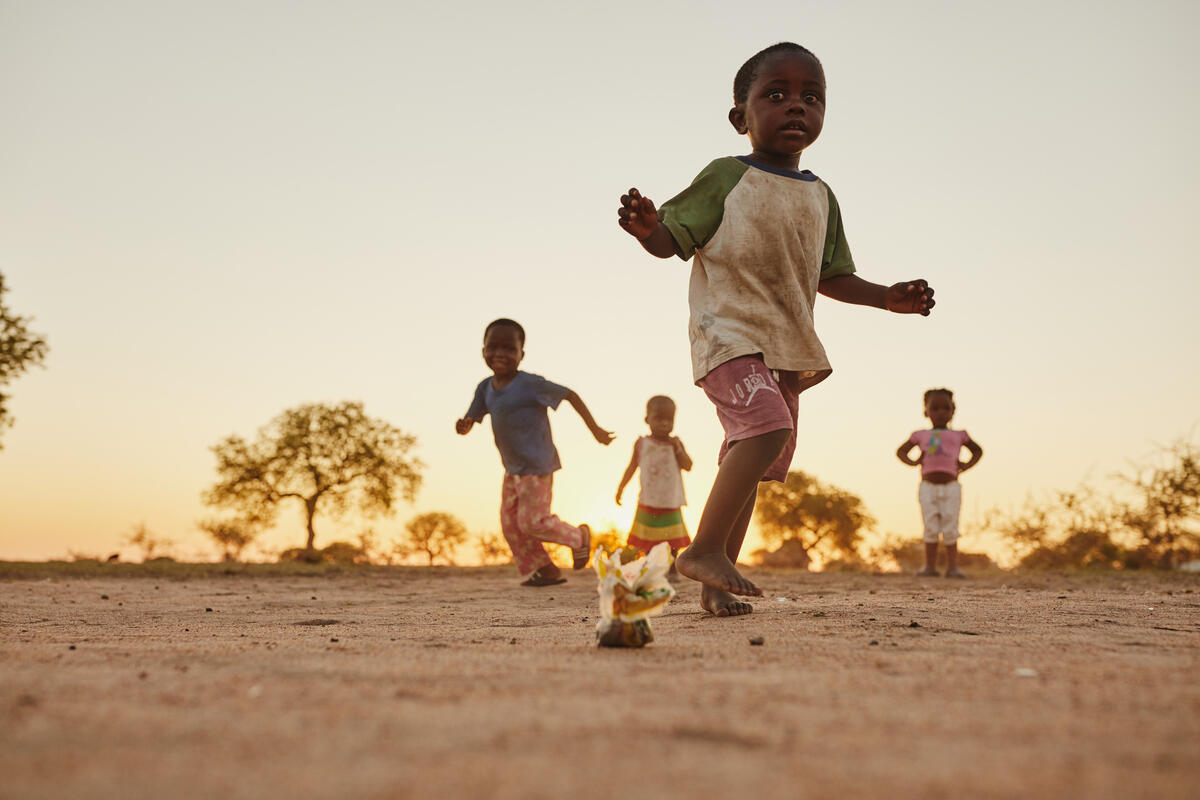 3. Supply chain disruption leads to hunger around the world – from Nicaragua to Mozambique
Higher energy costs pummel the food chain at every stage, from the fuel that runs harvesting equipment, to the ovens that bake our daily bread. So when major commodities get caught up in conflict, the whole world feels the pain.
Trade embargoes on Russia and the war in Ukraine have sent oil prices soaring and also blocked grain supply chains across the world. This double-punch to global supply chains has come as the world's most vulnerable communities struggle to cope with unprecedented extreme weather events brought on by climate change.
The numbers are at historical highs; there are currently 50 million people at risk of acute hunger and starvation, while a further 800 million people go to bed hungry every night.
World Vision believes every child and family has the right to nutritious food for a healthy life. As the World Food Programme's largest global implementation partner, World Vision works nonstop at the frontline of famine. In Africa, from Malawi to Ethiopia, World Vision child sponsors and other donors are providing life-saving emergency food relief – but our support doesn't end with simple distribution.
Where markets are available, but food is unaffordable, World Vision works with shopkeepers, banks and telecommunication providers to deliver cash transfers and food vouchers. These programmes are boosting the local economy, while giving families, choice, dignity and essential access to food.
Where students drop out of school in search for food or work, World Vision and partners implement school feeding programmes. From Nicaragua to Mozambique, these allow students to focus on their studies and learn the skills needed to build a hunger-free tomorrow.
When babies are acutely malnourished or people are living with severe illnesses, World Vision works to provide extra nutritional supplements. From Lesotho to Cambodia, these nutrition programme ensure the most vulnerable members of the community get the support they need to survive, thrive and build a hunger-free future.
We are all part of a global family. World events are shaping our lives and the lives of the next generation - and you can be part of a global movement that works to help kids transform their lives for good. Will you join us?