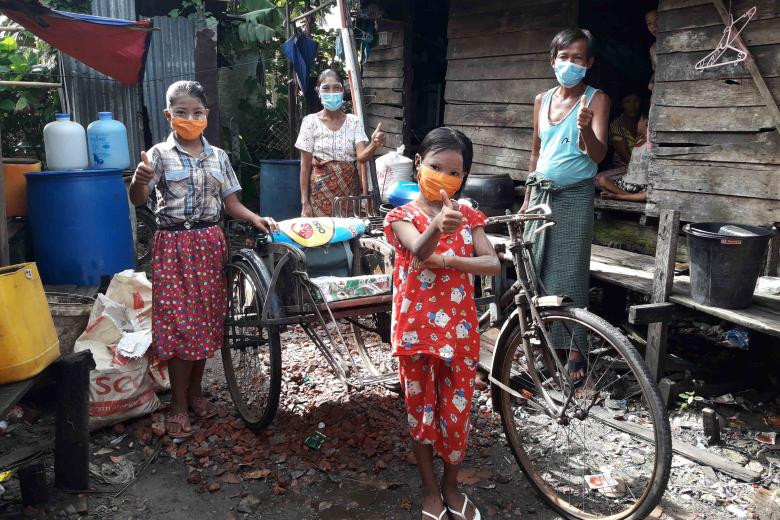 COVID-19: New hope for Thandar
Monday, June 29, 2020
Nine-year-old Thandar lives in Malamyaing, in the state of Mom and resides with her older sister and parents in a small 10-square feet room.
"Before COVID-19 buying medicine for my sick mother was not a problem," said Thandar. Her father works as a trishaw driver, bringing very little income but was still able to provide medicine to her mother who is suffering from a chronic illness. She added that her father could pay the house rent before.
Food for everyone could not be a priority but thankfully, the neighbours pitch in for help. When the global pandemic turned the world upside down, Thandar's father lost his job. On good days they eat porridge. On bad days, they ate nothing.
The health of Thandar's mother continues to deteriorate and the father had to mortgage his trishaw to raise money and buy medicines for his sick wife. "My father couldn't pay for house rent," says Thandar.
"I felt so sad. We have nothing to eat. My mother is sick, I didn't know what to do. I sneaked out with my sister and without my parents' knowledge, we begged for money on the streets. I was shy asking for money but we needed it."
World Vision staff intervened when they found Thandar and her sister begging money on the streets. This instigated a series of good events. World Vision staff, volunteers and representatives from the authorities immediately visited Thandar's house and provided them with the food and other basic necessities. Also, a World Vision manager voluntarily paid for the mortgage and got the trishaw back.
"We received food like rice, beans, eggs, dry fish, potatoes, onions, garlic and oil, and my father got his trishaw back. I had not realised that we still had people who could help us," said Thandar.
The family was encouraged and comforted by the support and encouragement.
With a renewed sense of hope, Thandar's father was back at work, making 2,500 Myanmar Kyats (US$ 1.7) a day.
A community-based organisation paid the house rent, with 15,000 ks (US$ 11 USD) a month, and they offered the family a repayment plan.
With the father back at work, the focus was now to Thandar who was out of school because of the pandemic. World Vision's Child Protection and Advocacy Group was mobilised to help homeschool her. These groups form in every community where World Vision operates to report and address issues related to child protection.
When asked what she wanted to do once COVID-19 was over, Thandar shared, "I want to play with my friends. I want to pay respect my elders and teachers, and apologise for asking money on the street. I want my mom to recover quickly. I will help my parents as much as I can. I will try hard to be a smart person at school."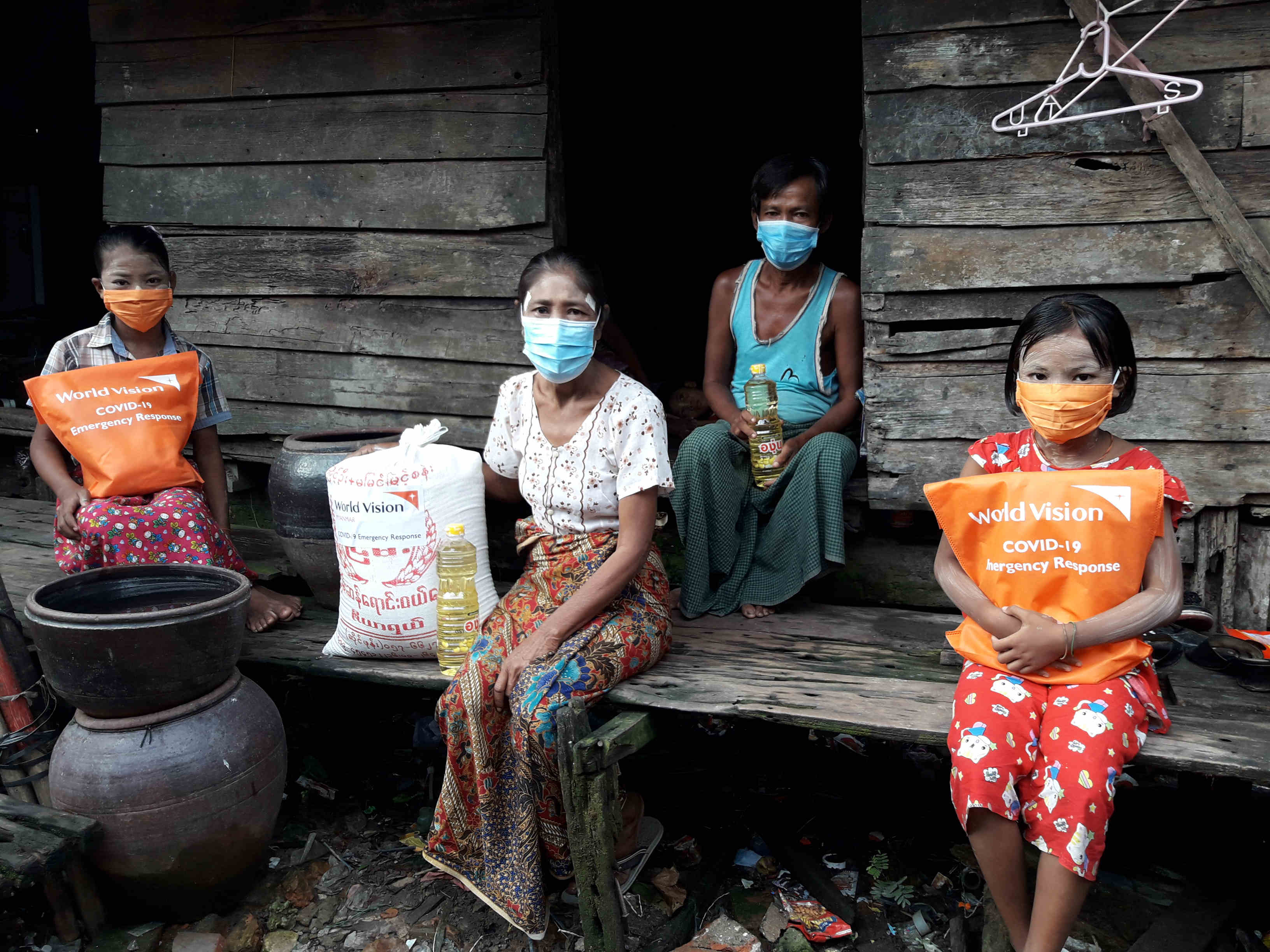 World Vision is responding to the pandemic by reaching out to children and families with immediate food assistance, preventive materials such as masks, soaps, hand sanitizers, disinfectants as well as messages through audio education about how to be well cared for and protected. The programme is also working with the government to prevent the spread of the disease.
World Vision's COVID-19 response in Myanmar aims to reach 715,000 people, including 150,000 children. The organisation will spend US$ 3 million to assist in nearly 50 townships including in conflict-affected areas.