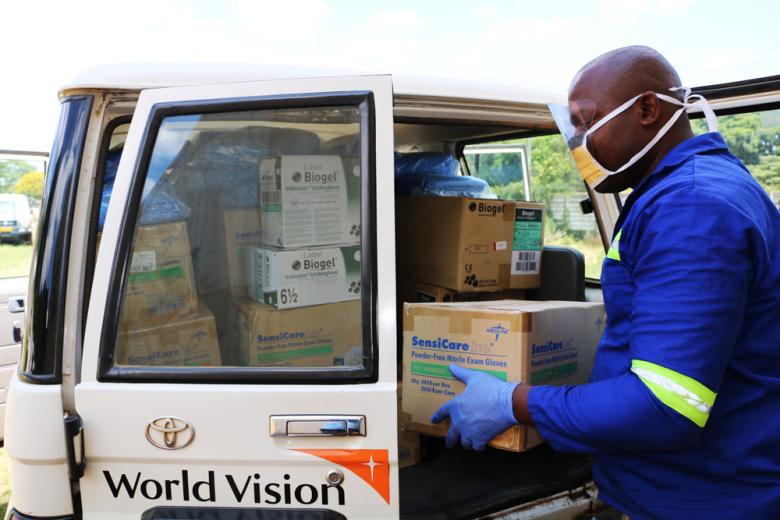 World Vision responding to COVID-19 pandemic in Zimbabwe
Thursday, April 2, 2020
World Vision has initiated a response to the novel coronavirus (COVID-19) in Zimbabwe. Resources are being mobilised with the aim of reaching a million people. In addition to responding to the need for protective and hygiene items, World Vision is also preparing to meet the needs for psychosocial support, and future preparedness for an epidemic outbreak. We are working in collaboration with local authorities, hospitals, academic institutions and local partners.
In Zimbabwe, World Vision is collaborating with partners, prioritizing the needs of children including registered children, their families and their communities. In a statement, World Vision Zimbabwe, National Director, Emmanuel Isch said that top of the list of focus areas is raising awareness among the most vulnerable communities.
"To date, we have focused on awareness raising in communities where we operate and are planning to scale up our response shortly. In doing so, we are concerned about the health and safety of the communities where we work as well as our partners and our staff.  We are also concerned about how the pandemic is affecting those most vulnerable and the impact that it could also have on children," he said.
Among other interventions, World Vision is already complementing government efforts towards the national COVID-19 response. Protective clothing such as gowns, latex gloves and respirators have been distributed to the Manicaland Provincial Medical Director, Chimanimani District and Bulawayo. We are collaborating with local radio stations to raise awareness on good hygienic practices to combat the spread of the pandemic.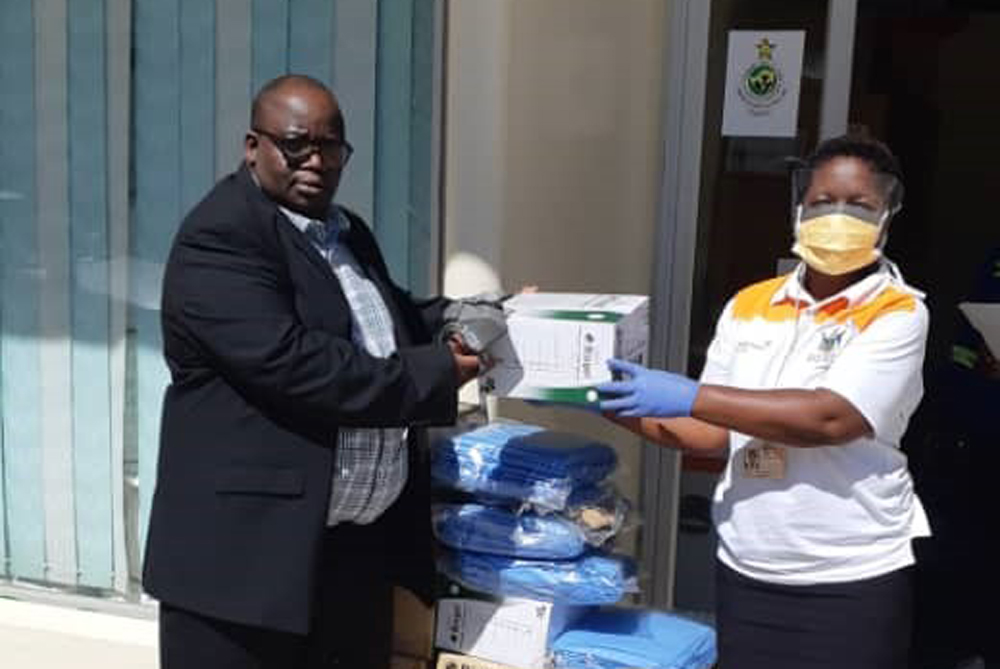 On 17 March 2020, President Emmerson Mnangagwa declared the coronavirus pandemic a national disaster. A few days later, all schools were closed abruptly, two weeks earlier than the normal term schedule. A 21-day lock down for the whole country starting from 30 March 2020 was then announced on March 27. People were called to stay at home, among other measures to prevent the spread of COVID-19.
Statistics from the Ministry of Health and Child Care indicate that the country has recorded eight positive cases and one death to date.
Limiting the spread of the virus is critical because those who are already suffering from chronic health issues or who are elderly are especially at risk. The disease can cause severe respiratory symptoms and death and there is still much to learn about the virus.  
Globally, World Vision has deep experience and expertise helping communities prepare and respond to virus outbreaks. We have worked to combat the spread of Ebola in Africa and Zika in Latin America, and to educate thousands of communities about basic health care and disease control. Responding to the coronavirus is going to take the same kind of experience.
A key approach for World Vision all around the world has been to partner with leaders who are trusted by communities. In Zimbabwe, these are local health authorities but it may also be local faith leaders. We pass on health messages and train faith leaders who then share effective health messages in their churches, mosques, temples and other places of worship- currently being done via mobile phone platforms. Failure to do this can lead to rumours and misinformation quickly spreading which then hampers efforts to slow the spread of the disease.
Our health experts are calling on the international community and wealthy states to help poorer nations fight the spread of the outbreak by providing public health expertise and funding support where necessary.