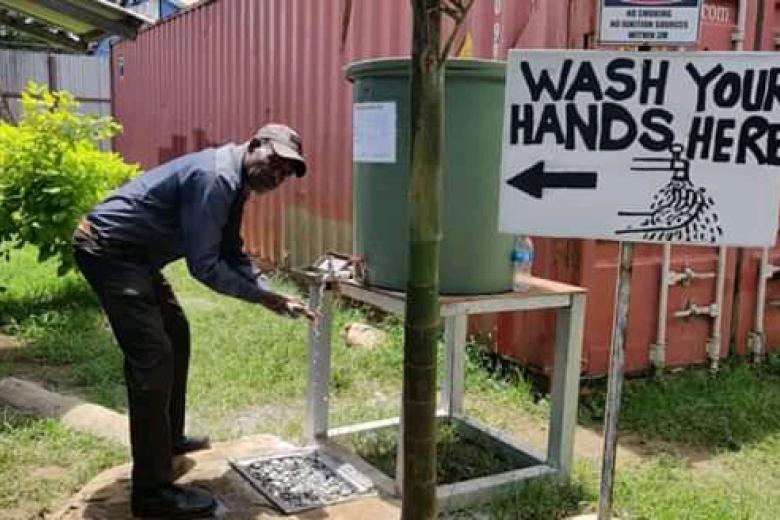 World Vision works with government to contain the spread of COVID-19 in Papua New Guinea
Tuesday, April 21, 2020
World Vision in Papua New Guinea (WVPNG) has joined the government of Papua New Guinea to prevent COVID-19 in the Western Province of the country. The Western Province is a border province where Papua New Guinea shares a sea border with Australia.
World Vision has done this by promoting prevention measures across the province. 
Coronavirus is having a devastating impact on people living all over the world, but it could be catastrophic for families living in highly congested settings like Daru.
It is important to note that WVPNG interventions in Stop Tuberculosis (Stop TB) and Water, Sanitation and Hygiene (WASH) projects, to complement the government's efforts in building resilience in vulnerable communities thus reducing the impact of crises such as COVID-19.
Our response to COVID-19 in Western province focused on creating awareness on the new disease and promoting community-level preventive measures.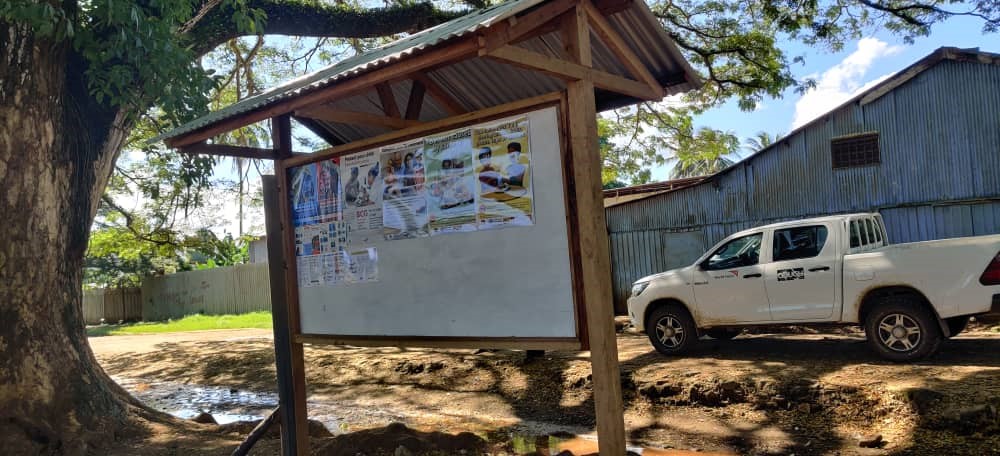 COVID-19 awareness
As information regarding a new disease that is ravaging the world started to trickle down to Daru Island, many people depended on social media to receive often distorted information which usually contained a significant amount of myth around the new disease. 
WV PNG being an organization that is already promoting Hygiene, sanitation and TB awareness in the province was requested by the COVID-19 tasks force to promote community awareness on the disease.
WVPNG has adopted three mechanisms of delivery of information to the public. This includes:
I) Awareness through church congregations which was conducted in a church leadership seminar, church congregation sessions,
Ii) Awareness through community leader's workshop and open community awareness sessions,
Iii) Placement of community notice boards in strategic locations where communication materials on COVID-19 from national level are posted so that community member can easily access them.
After getting empowered with the information shared, church leaders and community leaders have now taken the initiative to spread information further to their congregations and community members, respectively.
The information has also empowered community leaders to enforce preventive measures including social distancing, installing handwashing facilities and recommending that redundant residents on the island town return to their villages.
Besides our response in South Fly district, our project team in Balimo, Middle Fly District are taking part in the daily planning of the COVID-19 response together with government partners. We have further supported awareness and surveillance activities in the district by deploying two boats and their crewmen as logistical support to ease movement of the awareness team in the district. 
Provision of handwashing facilities in public places
Washing hands with soap for 20 seconds as frequently as possible is one key WHO recommendation as a preventive measure against the spread of COVID-19. World Vision in PNG has partnered with the Provincial Health Authority and Daru town management to promote this particular aspect of COVID-29 prevention by engaging the business communities. 
We have started handwashing promotion by establishing a sample hand washing station in the office compound and made it compulsory for everyone entering the compound to wash their hands. After a demonstration of the handwashing station to the task force members, we then formally requested to work with business houses and provide the technical support in establishing hand washing stations at the entrance of business houses. 
We invited ten managers of business houses to discuss COVID-19 and task them on how to promote handwashing in their facilities. After the meeting with the business houses, a number of them immediately set up handwashing facilities and have made it a requirement for persons entering their shops to wash their hands. 
Also, during the meeting, business houses expressed concerns as to why the wearing of face masks has not been made compulsory on the island.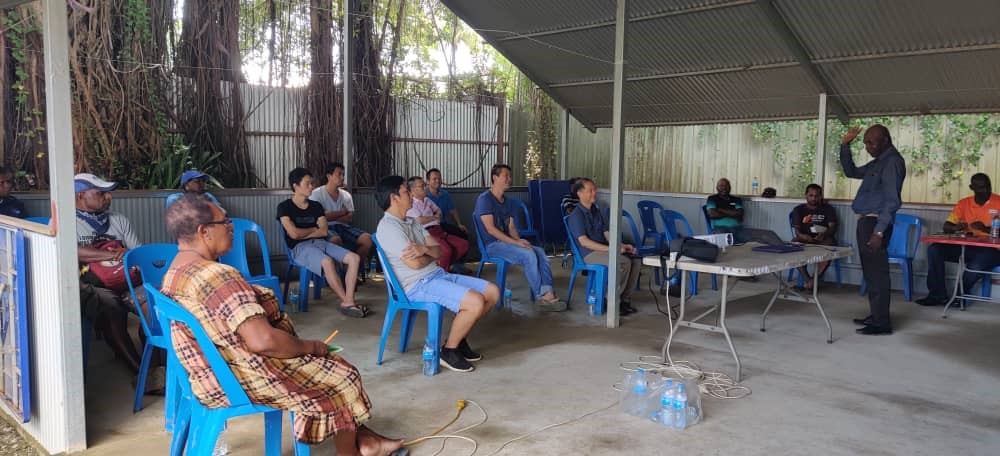 They educated them about the current WHO recommendations about the use of face masks.
Business continuity
The declaration of an SOE in Papua New Guinea affected our business model of community-based treatment sites. Typically, these sites called Daru Accelerated Response to Tuberculosis treatment (DART) sites. 
Nurses and treatment supporters congregate in five different locations within the community and provide treatment to a total of about 450 patients daily. 
Besides TB medicine, lunch is also offered to TB patients daily. 
In compliance with the SOE requirement, the project could not continue with this model. So a slight tweak was done, and instead of assembling, treatment supporters visit each of the patients in their homes and provided home directly observed. 
With these new developments created by COVID-19; our projects will continue to align their activities by adapting to the needs on the ground with constant consultation and approval of the donors.