Cyclone IDAI-World Vision winds down its 30-day response, mobilizes resources to upscale
Saturday, May 11, 2019
The Tropical Cyclone Idai which made a land fall on 14 March 2019 caused catastrophic damage in Mozambique, Zimbabwe and Malawi leaving hundreds of people dead, hundreds more missing and thousands displaced.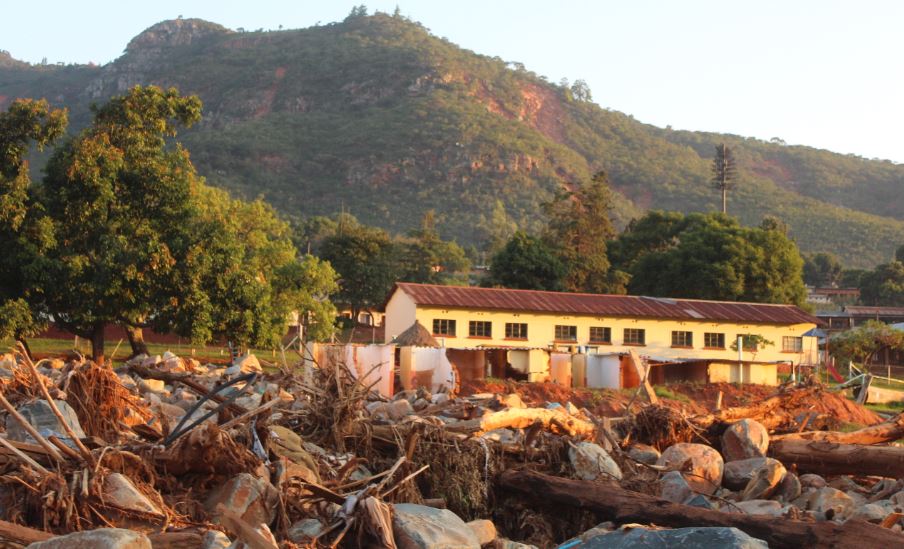 In Zimbabwe Cyclone Idai's trail of destruction affected nine districts in the eastern part of the country  Bikita, Buhera, Masvingo, Mutare, Mutasa, Makoni, Nyanga, Chipinge and Chimanimani with the most severely affected being Chipinge and Chimanimani. More than 270,000 people were affected, including many children. About 95% of the road networks in the affected areas were damaged according to government reports. Other infrastructure such as schools, clinics, water points, agricultural schemes, among others were not spared. People lost crops and livestock to the effects of the cyclone.
Following the aftermath of the cyclone World Vision responded immediately, distributed food and non-food items to 3,800 households and 37 teachers under its 30-day response plan meant to meet emergency life saving needs. These included blankets, sanitary ware, diapers, soap, buckets, kitchen pots, mugs, clothes and aquatabs.
Pregnant women were also supported with delivery kits and other baby accessories. Mrs Chomunoda of Ward 20 in Chimanimani could not hide her joy.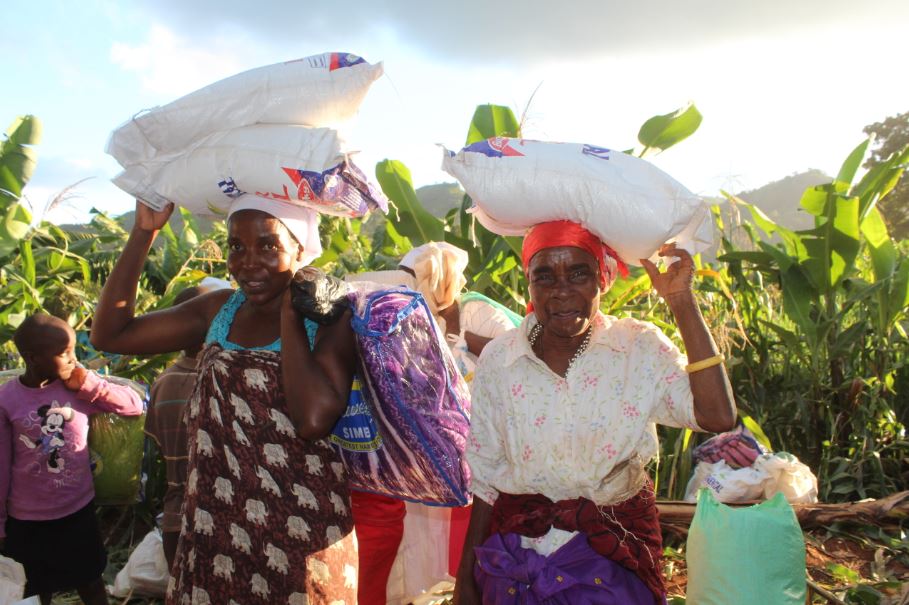 "In addition to food, I also got blankets. Am happy that as an expecting mother I also received diapers that will also help me. I was hopeless given that everything was washed away," she said.
As a child focused organization, World Vision also set up a child friendly space in Charleswood and Chikukwa areas, Chimanimani to support and protect children as well as upholding their rights. Six child care workers are manning the places. They are part of the 32 trained by World Vision on psycho-social support. Miracle Mission another partner has come in and provided food hampers for the child care workers support to the good work on child protection. The place is providing children with a safe place to play, participate in activities as well as to learn about their rights to health and protection.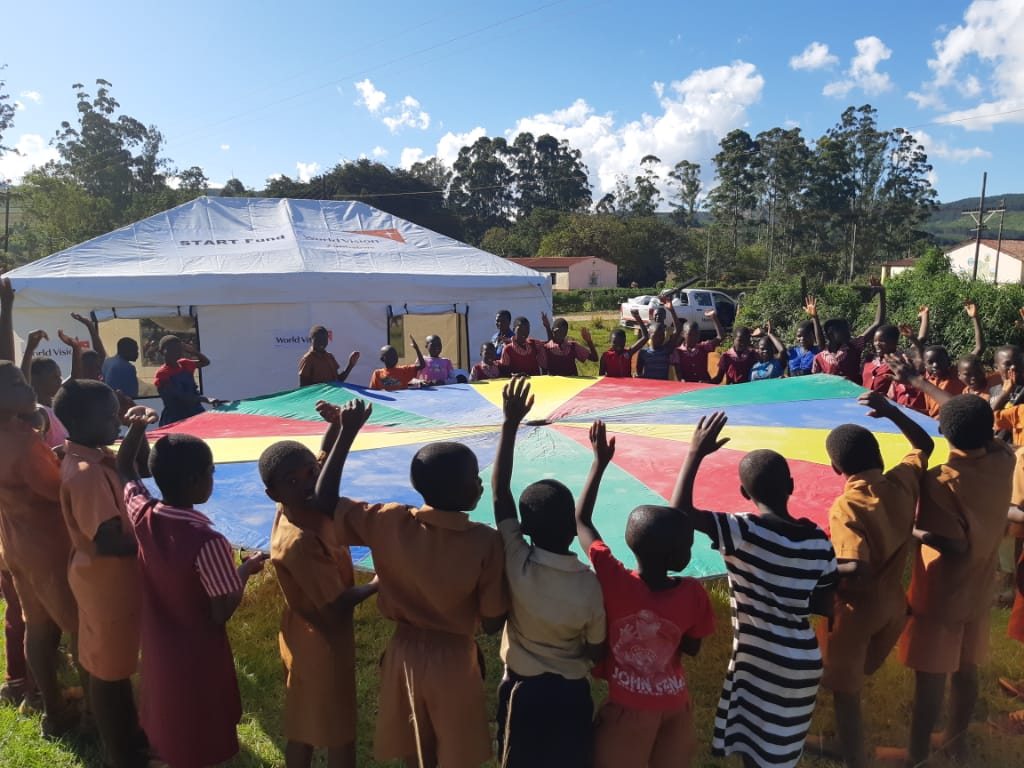 In reaching out to the affected communities World Vision partnered with a number of institutions that include Aktion Deutschland Hilft (ADH), Anglo American, Beza Church in Ethiopia, Delta Corporation, First Capital Bank, I AM International Church, Rawson Properties, UK Disaster Emergency Committee, Megafest, Zimbabweans resident in Katima Mulilo in Namibia, Revival Church of Christ International and World Vision Hong Kong. Donations were also received from the various partners including World Vision staff. These were in both cash and kind.
What next?
World Vision is moving forward to the 90-day response that will focus on an integrated intervention prioritizing a number of sectors. These include: education, food security, health, child protection as well as water, sanitation and hygiene.