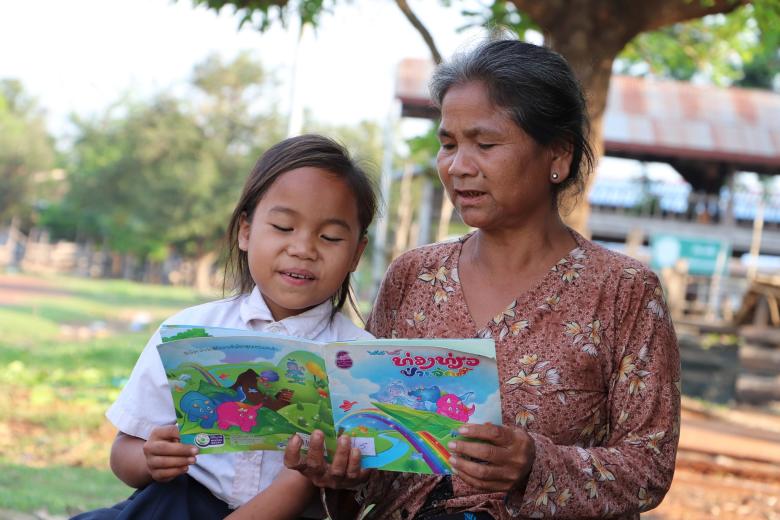 The Power of Reading: A brighter future for Kam in Laos
Tuesday, April 19, 2022
Kam's voice resonates loudly and clearly in her classroom. Once a shy child, Kam has transformed into an outgoing girl.
Her mother passed away when she was just four years old, leaving Kam and her three siblings living with their grandparents in a rural community in Laos' Savannakhet province. 
Her village consists of 86 households, with a high proportion of parents leaving to find a better income in neighbouring Thailand.
This has been the case for Kam's father, who has been in Thailand since the COVID-19 outbreak began, and eventually re-married. 
In a vulnerable situation, Kam found refuge and relief in her grandmother Mone, who became a role model for her.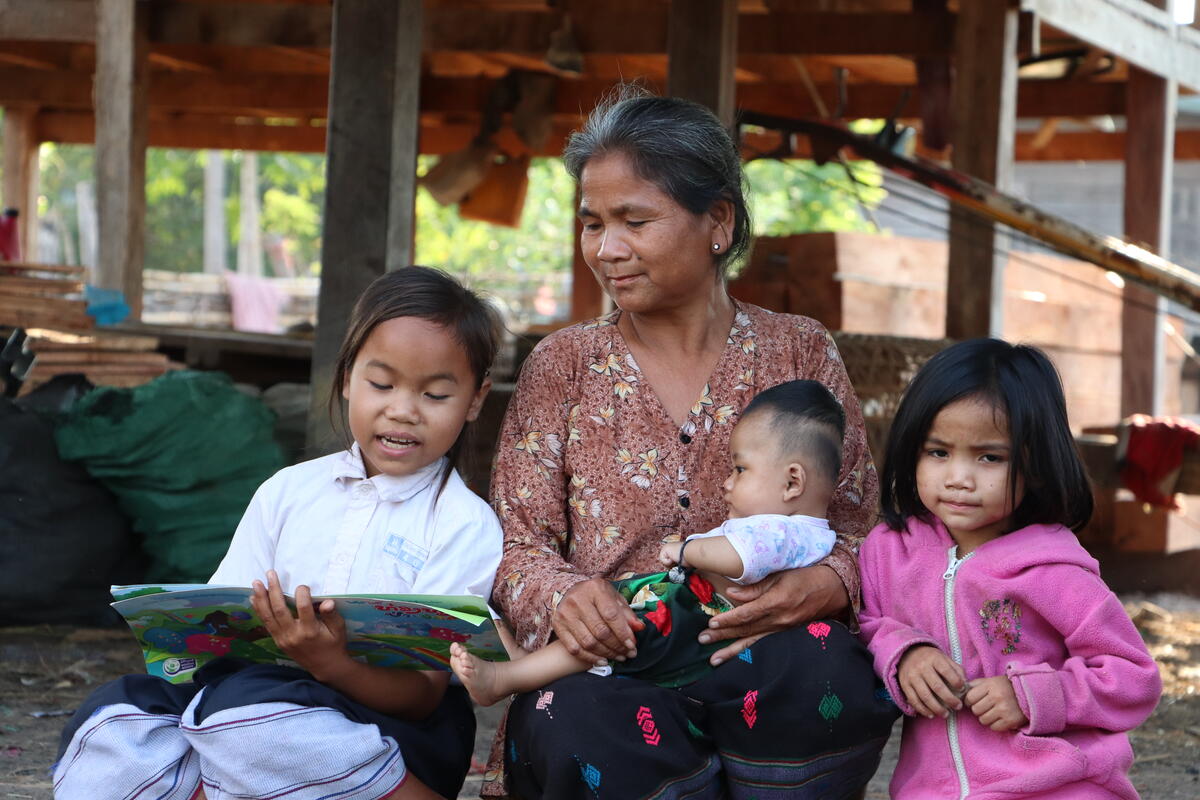 Even though she tried her best to help Kam with her education and to become a proficient reader, she was frustrated at not being able to succeed.
"I have trouble reading and I didn't know how to help Kam at home," says Mone.
This statement reflects the gap between adult men and women in the country. While adult males record 90% literacy rates, for females that rate is eleven points lower (79%) [1].  
Kam explains the struggles she faced in younger grades: "When I started learning to read, the only source of reading material I had was the school's textbook.
"I used to try to memorise the short paragraphs of stories told by our teacher, and say it over and over again, but I didn't know how to mix consonants and vowels to make a word."
On average, 42% of Lao Grade 3 students are not mastering Lao language skills taught in Grade 1 and 2, and nearly 40% of children under 5 years old have no access to early learning opportunities.
If Mone has been supporting Kam's growth in a positive environment, World Vision contributed to her becoming a thriving reading champion. 
In 2019, the Improving Reading, Advancement, and Environment in School (iREAD) Project began its activities in 14 communities in Thapangthong district, including Kam's village.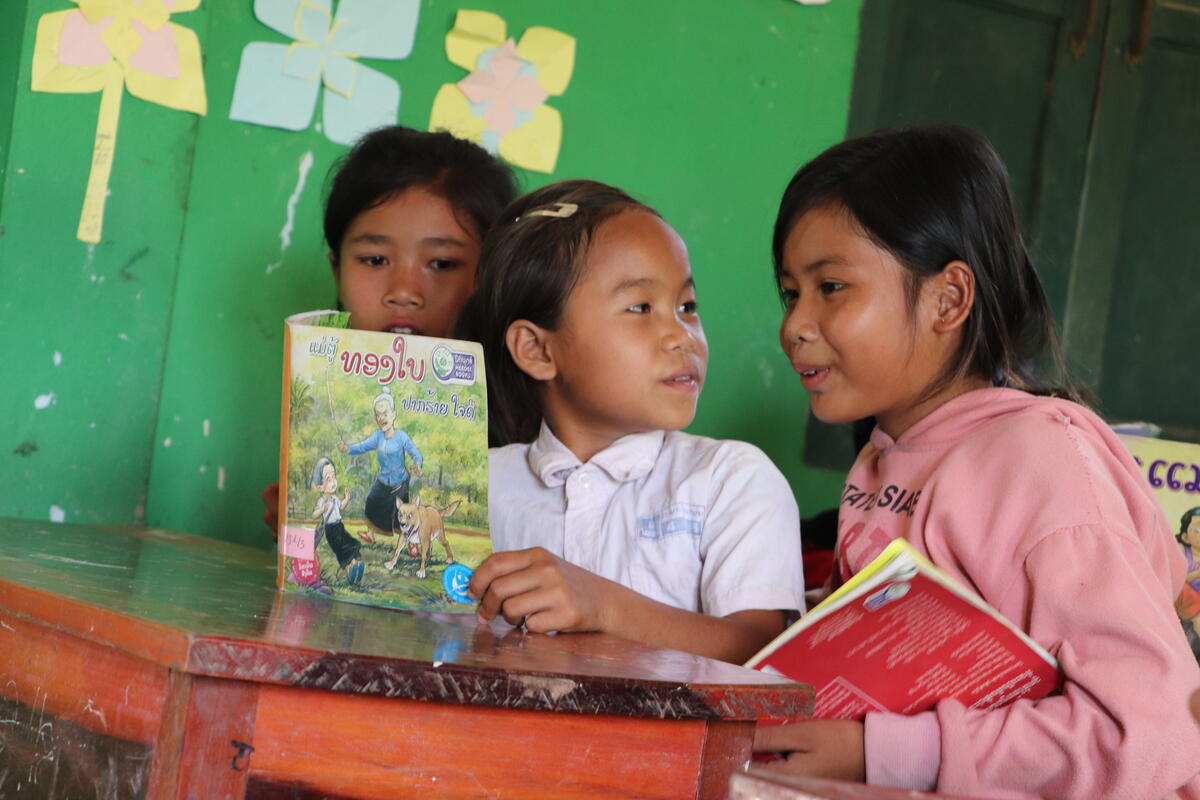 The project, funded by the Government of Japan, has supported around 1,500 children from Grades 1 to 5, and 34 government teachers with the Unlock Literacy model.
Through a holistic approach that focuses on stimulating the learning needs of children, building the capacities of teachers, and creating a favourable learning environment within the households and communities, Unlock Literacy has allowed more children to become readers. 
In the schools supported by iREAD, the percentages of Grade 3 students able to read with comprehension increased from 5% in 2020 to 33% in March 2022.
In comparison, schools from the same district not supported by the project reported only a 6% increase in competent readers.
Along with new education techniques for teachers, World Vision provided new resources for children to develop their reading skills: all 14 schools supported by iREAD installed a reading corner displaying a wide range of rich and colourful storybooks and materials for teaching reading.
Kam is always one of the first to join this reading corner during her free time, and one of the last to leave.
Among this wider choice of books, she already has her favourite.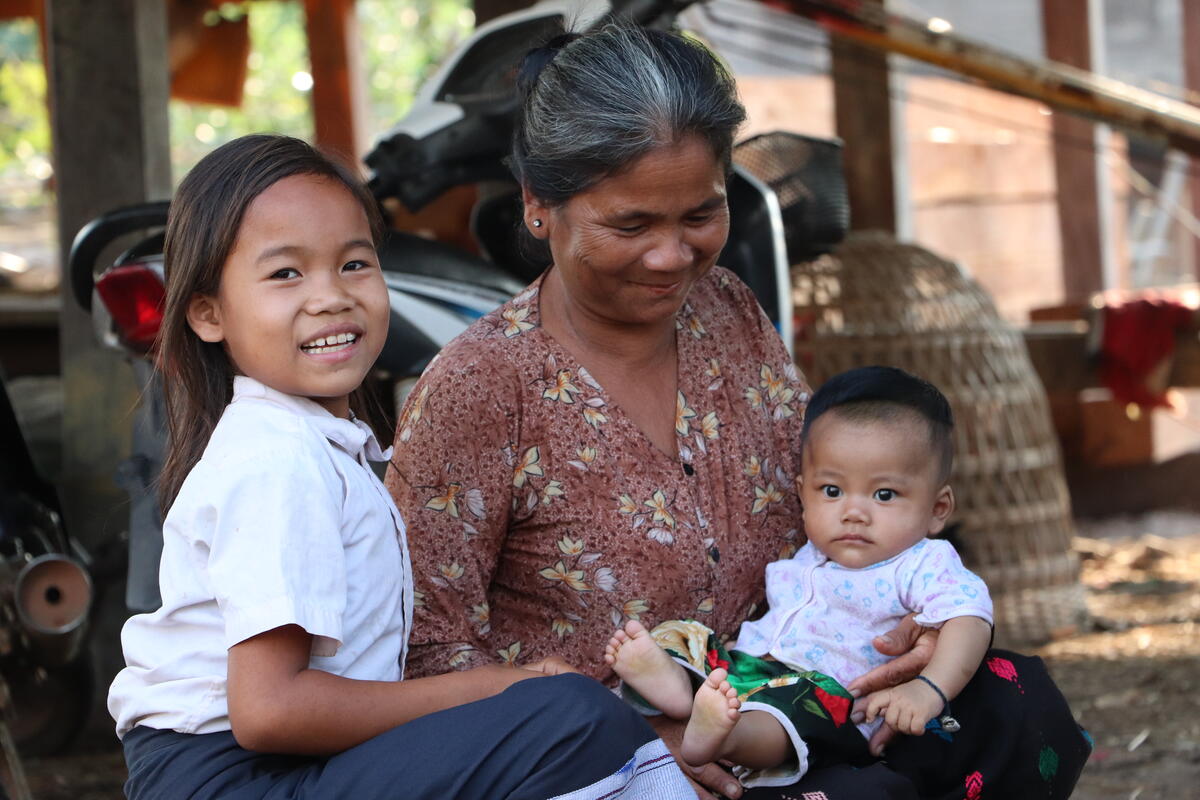 "I like reading The Wolf and The Sheep. It teaches us to not trust strangers very quickly, because the result can be harmful to ourselves in the future." 
Kam is a perfect example of World Vision's community-focused solution, with other children benefiting from her new talent.
"I read storybooks every day at school and bring at least three books per week home. Sometimes I read to friends and help them to read. We are very happy and we love reading together," she tells us. 
With more self-confidence and a supportive environment to grow, Kam is ready for a brighter future.
World Vision partners with the Government of Lao PDR and donors to ensure inclusive and equitable quality education and promote lifelong learning opportunities for all.