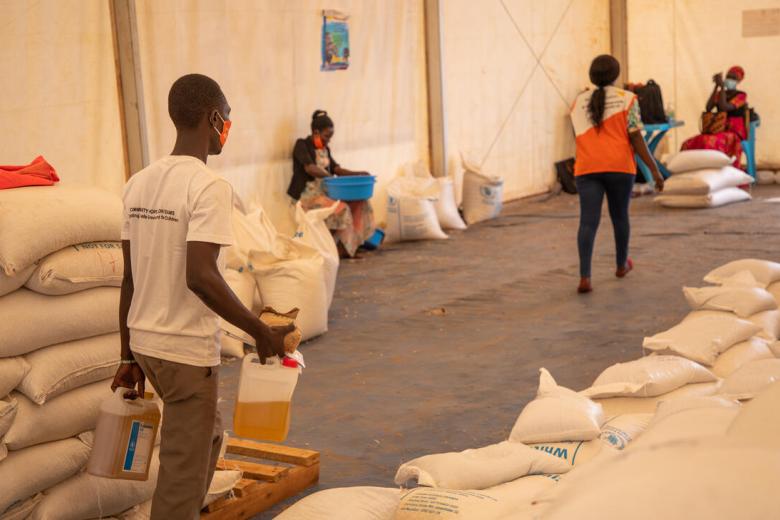 Angelo, refugee in Uganda helps other refugees fight hunger
Thursday, February 17, 2022
"When you are in a dangerous situation, you run."
Under the cover of darkness, Angelo and his family fled South Sudan. Leaving behind almost everything he owned, his family undertook a long journey to the Ugandan border on the promise of safety.
That was five years ago. Now, at Bidibidi, one of the world's largest refugee camps in Uganda, Angelo is a leader. He's a leader for his community, for his church, a foster father and a refugee welfare council leader.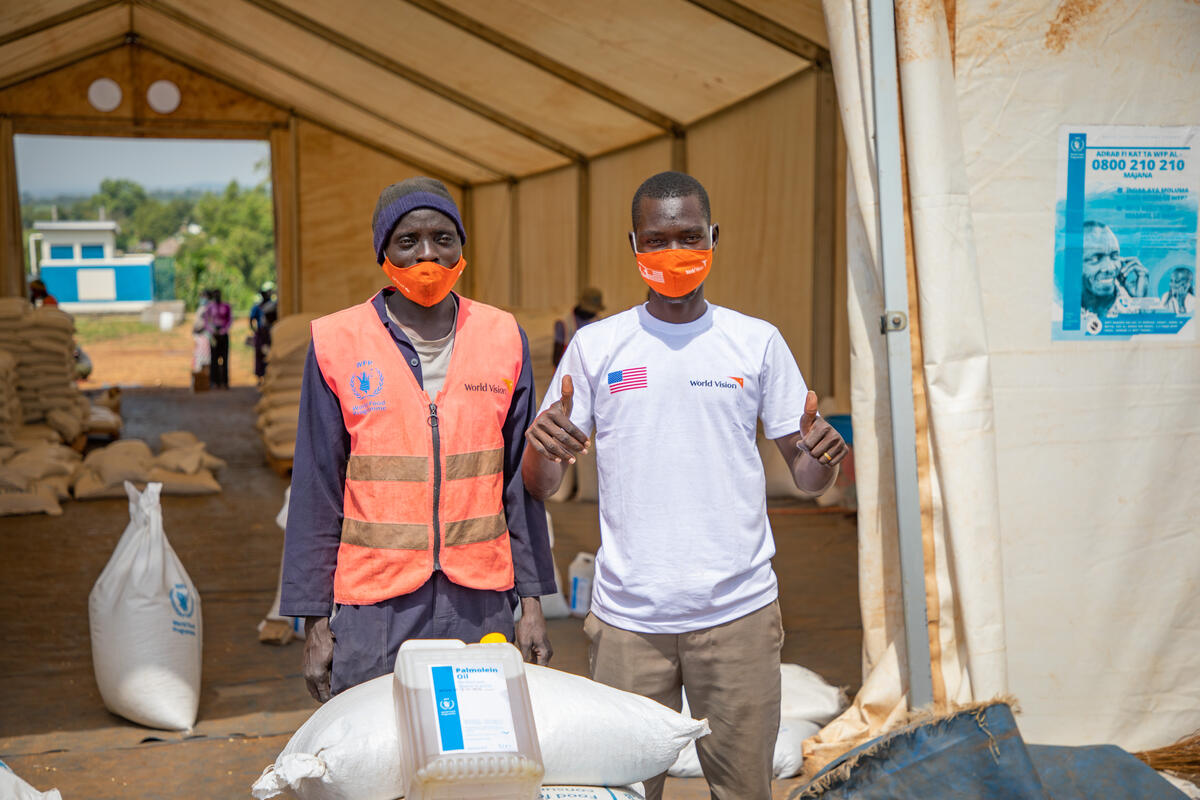 Five years ago, the 250 square kilometres of land, now known as Bidibidi, was desolate. Today more than a quarter of a million people call it home.
When Angelo fled with his family a half decade ago, his beloved motorcycle came with him.
"I got this motorcycle from my brother in South Sudan," he says. "We cherished it back at home and this is why I fought so hard to bring it up to Uganda."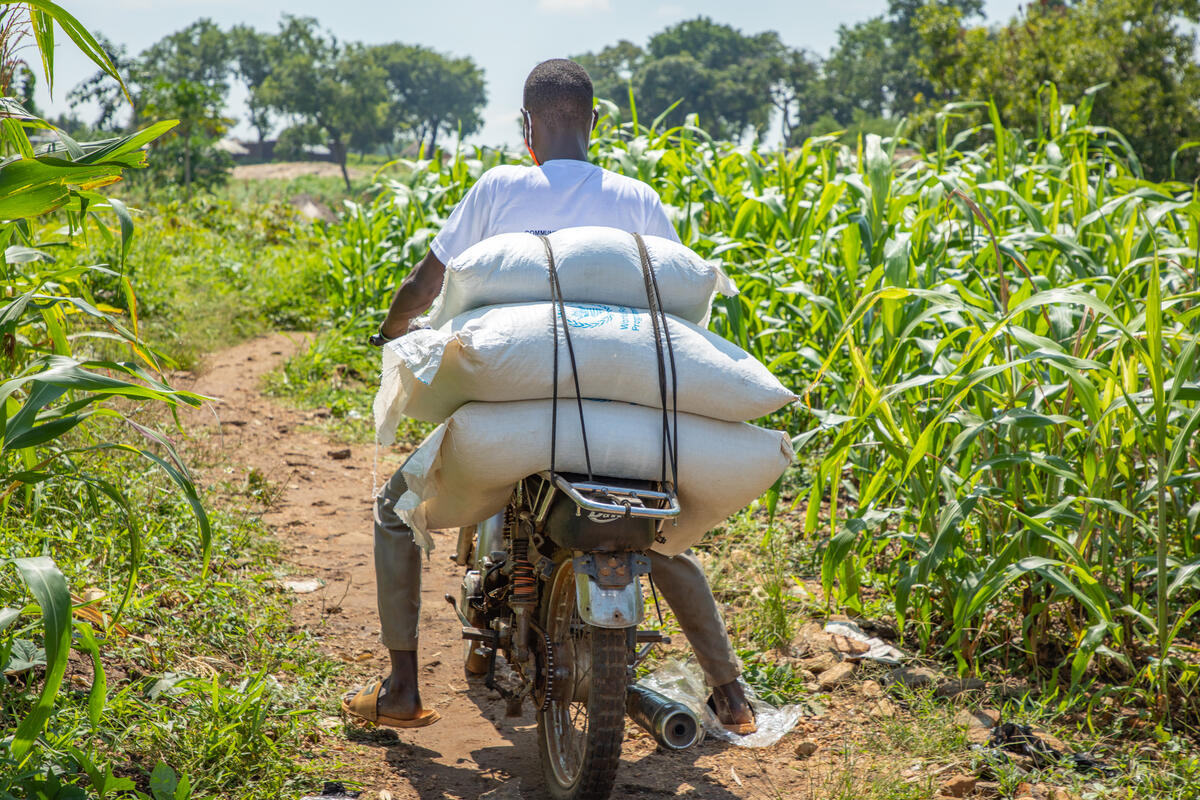 But today, the motorbike has a new life. The devastating impact of COVID-19 restrictions and cuts in food rations means that much of Bidibidi's population are going hungry. Angelo can't offer much in the way of resources, but he can offer up his motorbike.
On food distribution days, Angelo dons his white T-shirt – saved for special occasions – and rides to a World Vision distribution centre. He loads up his motorcycle with about 7.5kg of goods in the form of maize, beans, vegetable oil, salt, and soap.
When he is done he rides home. His children listen out for the roar of the motorcycle engine and are excited to see him return.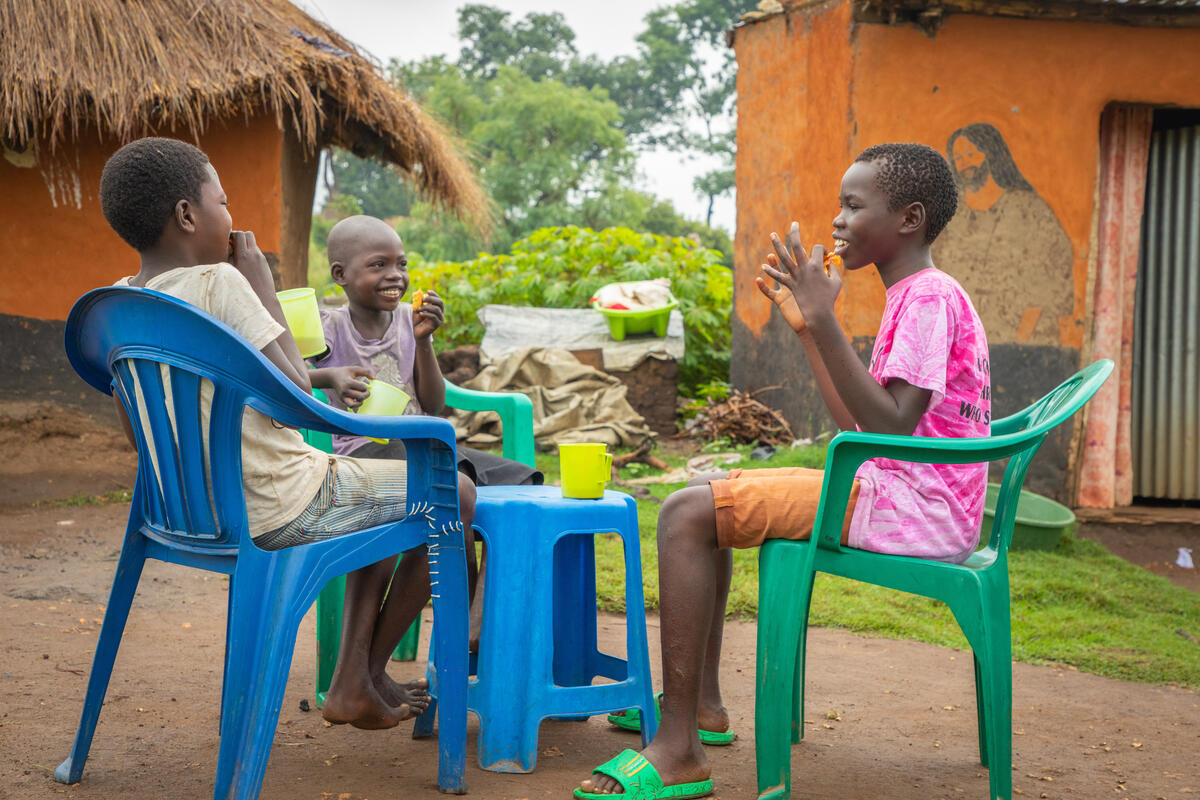 After they eat, Angelo leads his family in Bible study. They celebrate the many blessings of the day.
This is what your support achieves. Help us help many, like we help Angelo, by donating today.