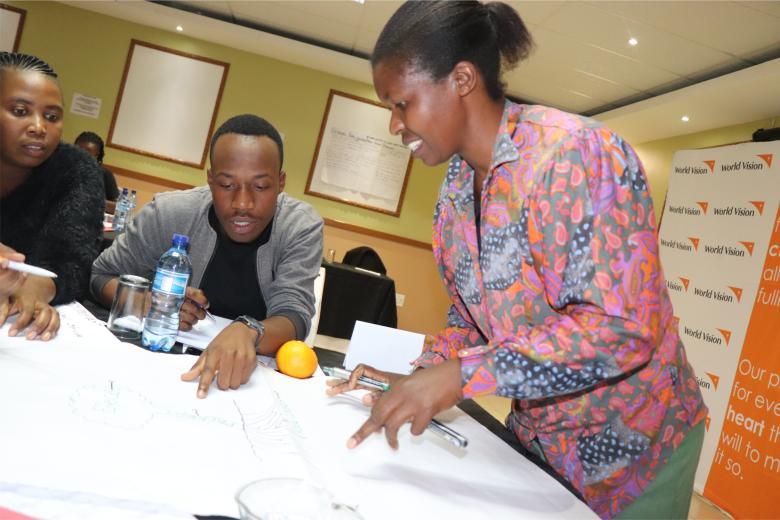 26 IMPACT+ model club leaders trained to create change in their communities
Monday, May 29, 2023
The IMPACT+ Club model is an integrated life skills approach to adolescent engagement whose is that adolescents, especially the most vulnerable, transition well into adulthood as active citizens empowered with competencies, values, confidence and social connectedness.
These IMPACT+ clubs, which will be consisting of 10-25 adolescents each, are set to be established in all four regions in the country, and, will be addressing all the issues that the community faces. These include teenage pregnancies, unemployment, drug addiction, etc, and adolescent club members are involved in all decision-making, including the planning, monitoring, evaluation, and day-to-day activities of the club.
The selected club members fully participated in the training, from the first day until the very end.
Jabulani Dlamini, Gege Area Programme's Development Facilitator expounds on this:
"This such an engaging crowd, participating on all fronts and showing just how keen they are to learn about this capacity building activity. I cannot wait to see the results in their communities!".
World Vision sponsorship is designed toward our belief that the most effective way to provide for a child is to address issues at the community level to improve the situation for all children and to reflect God's love as we serve.