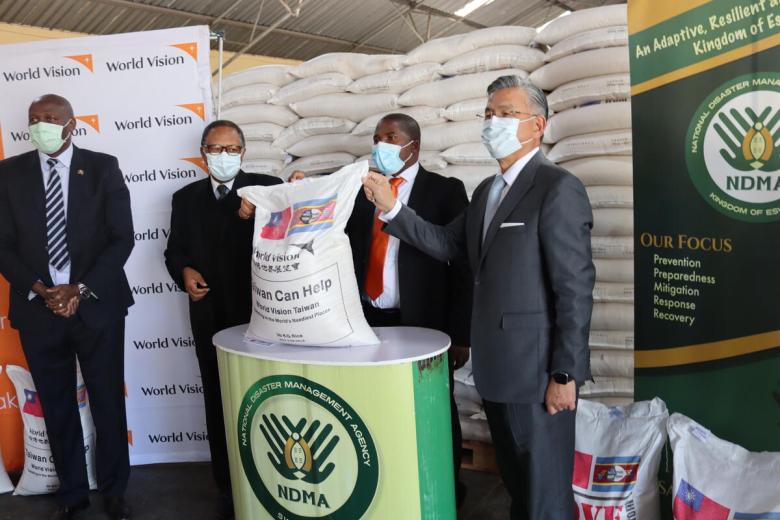 World Vision donates 57 million Emalangeni* worth of rice, with support from from Taiwan Government
Tuesday, July 20, 2021
True to its humanitarian mandate, World Vision Taiwan, through World Vision Eswatini, has donated 3,000 metric tonnes of rice to Eswatini to help alleviate hunger amongst the country's most vulnerable. This, as the country battles COVID-19 and political unrest, which has seen children most impacted by food insecurity.
The donation is in addition to 400 metric tonnes of rice donated by the Government of Taiwan. The total of 3,400 metric tonnes of rice will see more than 200,000 people benefitting in 59 tinkhundla (constituencies) across the country.
Speaking at the presentation ceremony held at the National Disaster Management Agency's (NDMA) Warehouse in Matsapha today (20 July 2021), the Deputy Prime Minister (DPM) of Eswatini, Honourable Senator Themba Masuku said the Government was extremely grateful for the donation. He said the Government of Taiwan and World Vision have been true friends to the country in a time of need.
"The help has come at a time when the country is faced with food security challenges, resulting mainly from climate change and the current COVID-19 challenges", Masuku said. 
Reiterating this was World Vision's Acting Country Programme Director for Eswatini, Banele Nkambule, who said the organisation was particularly concerned about the well-being of children as COVID-19 continues to negatively impact society and threatens to erode the positive strides made by the country towards sustainable development. He noted World Vision recognised that, as children continued to stay at home and away from school, issues of food security, education, mental wellness and general well-being were becoming daily concerns.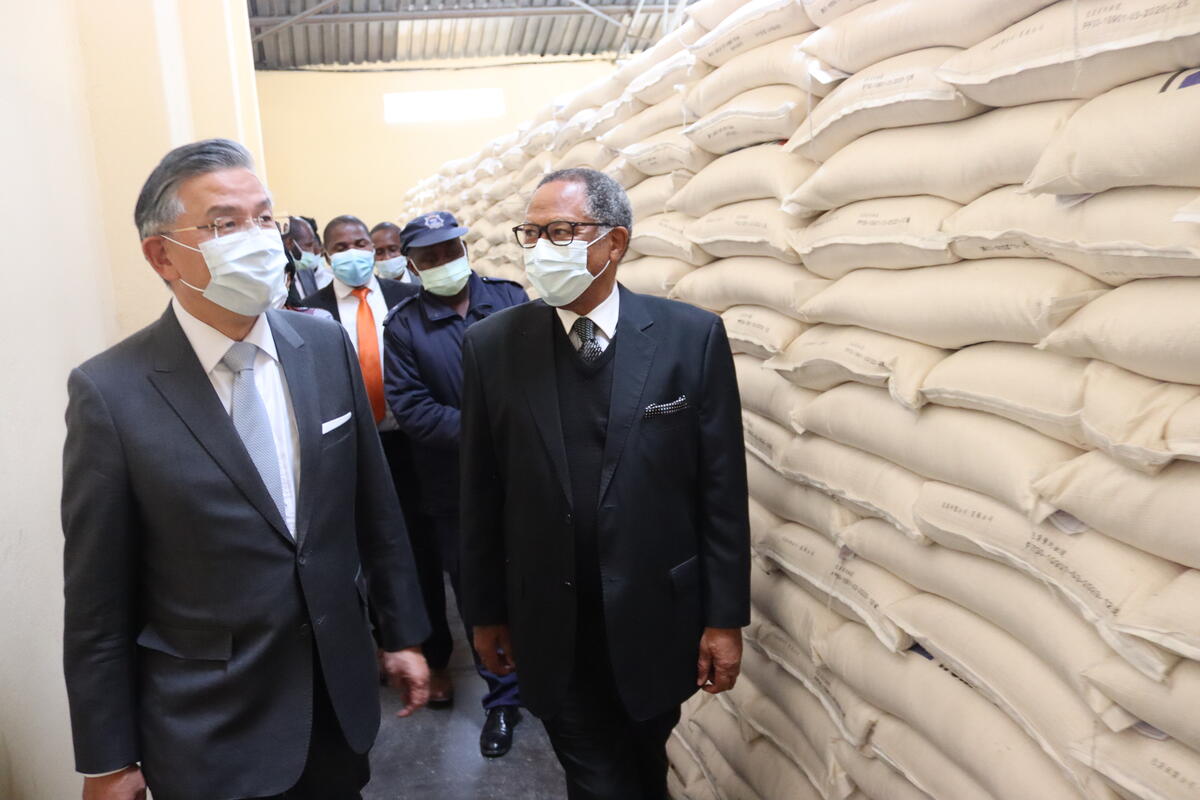 Nkambule added: "As you are probably aware, most vulnerable children depend on food received at school for their meal of the day. However, with schools closed, they do not even have that one meal; as such, this donation could not have come at a better time." 
Whilst this initiative would ensure children have food on their tables, it was, however, not enough, Nkambule said.  
"We challenge Government and our partners to further consider strategies to strengthen economic recovery efforts for families; provision of social services such as psychosocial support and educational programmes, to keep children engaged and out of harm's way", he said. 
The distribution of the rice to communities will be the duty of World Vision Eswatini and the NDMA, two organisations the DPM said he fully trusted to do the job. The same sentiments were raised by the Government of Taiwan's Ambassador to Eswatini, Jeremy H.S. Liang, who said his embassy had also worked very well with these two organisations. 
"We've all experienced tough times of late, but I am confident that Eswatini will emerge stronger and better in the wake of the civil unrest, which has put so many people's livelihood in peril and worsened the food insecurity in the country", the Ambassador concluded. 
--
*amount is equivalent to 3.9 million US Dollars.