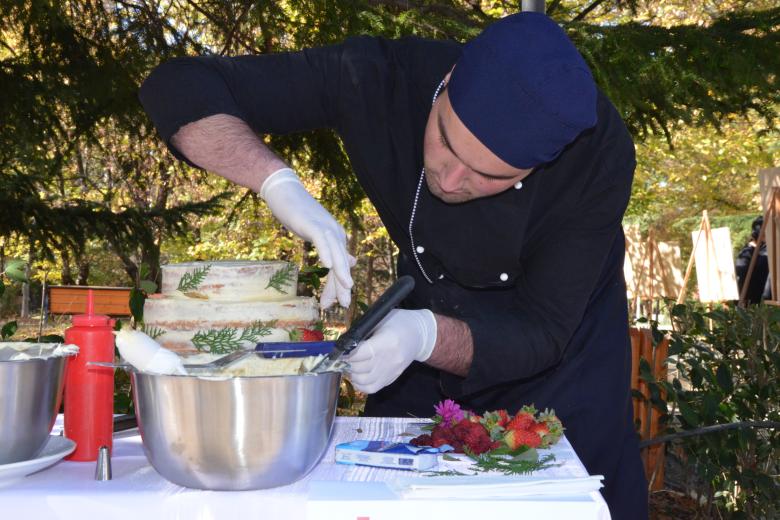 The Transnational Skills Competition in Georgia
Thursday, November 7, 2019
The Transnational Skills Competition was held at Ilia Tsinamdzgvrishvili Community College in Mtskheta region, where Armenian and Georgian youth had opportunity to exchange best practice and share expertise. They demonstrated professional skills in three direction: landscape design, cheese making, confectionery.
The representatives of Government and Educational Institutions, International Organizations, Partners and Corporate Sector attended the competition and spoke about joint efforts to be done for youth skills development and employability in our countries.
The event was organized in frame of EU-funded project "SAY YES Skills for Jobs", implemented by World Vision Georgia and Armenia offices in partnership with Georgian Farmers Association (GFA), Association Anika, public vocational education institutions and other partner organizations.
The project aims to provide vocational education to rural youth, including those living in poverty, and people with disabilities /special needs, as well as support their employment and internationalization between Georgia and Armenia.
#EU4YOUTH
#Skills4jobs