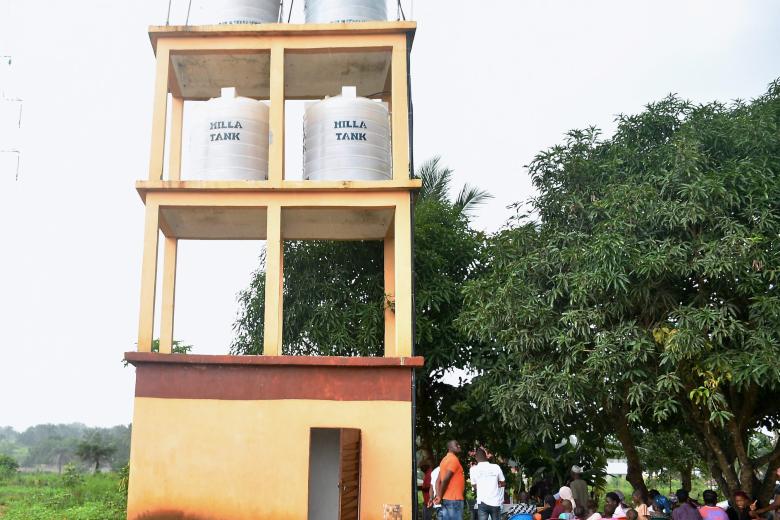 THE POSITIVE IMPACTS OF WATER ON THE LIVES OF CHILDREN AND THEIR COMMUNITY
Wednesday, August 23, 2023
By: Sia Nana Jones – Communications Officer World Vision Sierra Leone
Water is an essential tool for the all-around growth and development of children, which is why World Vision Sierra Leone implemented 'COVER' a COVID-19 project in the Somalia community, Four-mile, Waterloo about twenty miles east of Freetown Sierra Leone's capital city.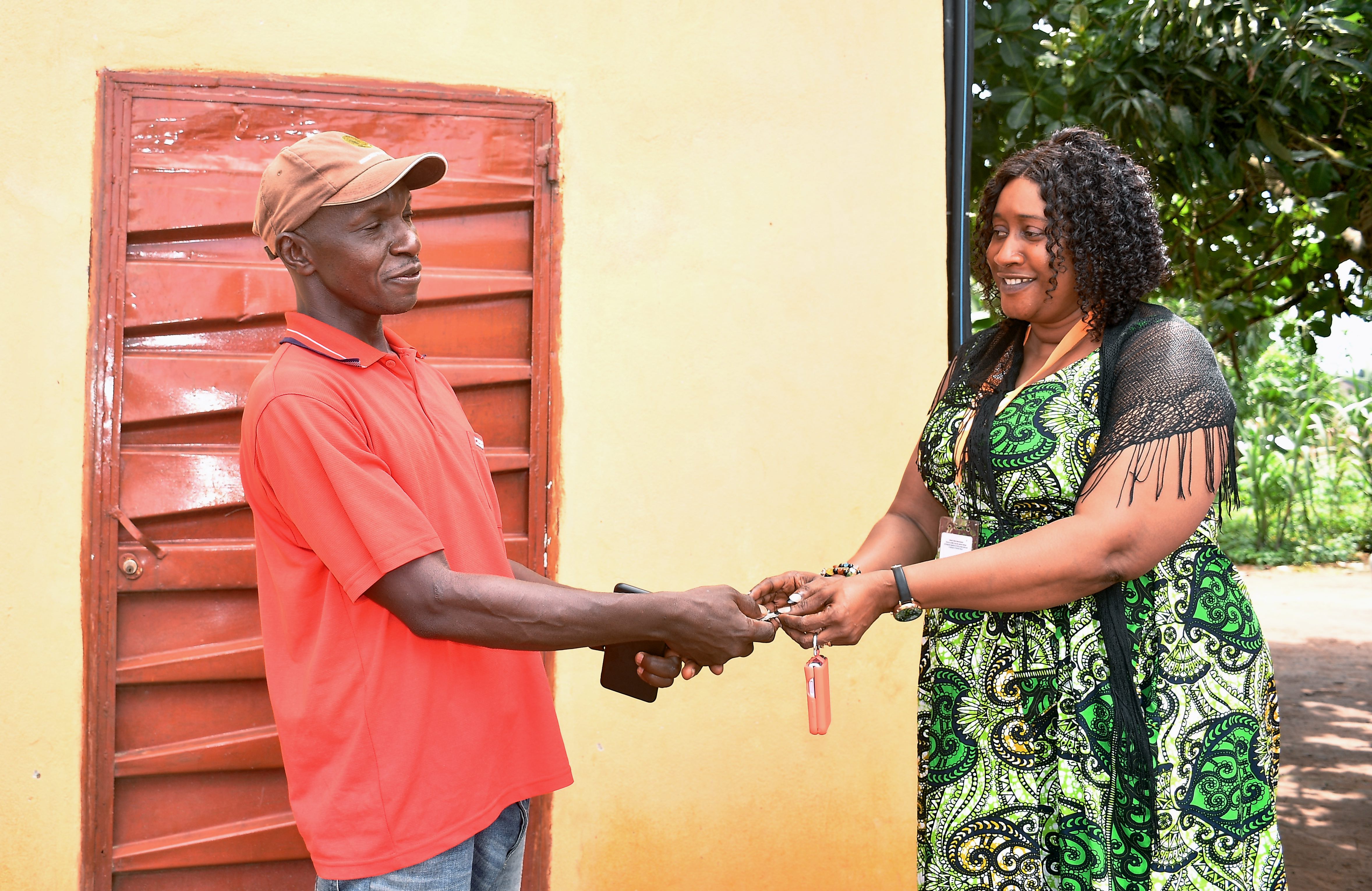 The Solar mechanized borehole water supply system installed in the community will help salvage the water crisis faced by children and community members, who have been deprived of potable water for years, and also help improve WASH in the community. Over 3,500 people will benefit from the 20,000-litre reticulated tanks through 12 tap stands with two faucets each.
With great joy and appreciation, the Somali residents of the Western rural district, welcome the entire staff team from World Vision Sierra Leone as they entered their community to commission and hand over the water facility. Mrs Aliematu Kamara, councillor for the Somalia community. said how grateful they are 'to God and World Vision Sierra Leone' for constructing the solar mechanized borehole water supply system in our community. According to her, It had a great impact since the community has an easy access to clean and pure water.  
Initially, our source of water was from the stream which is not pure, but we had no option. Our children fall sick often because the water is not pure and is used for drinking and other domestic purposes.  As a Counsellor and resident of this community, this has been one of my heart cries.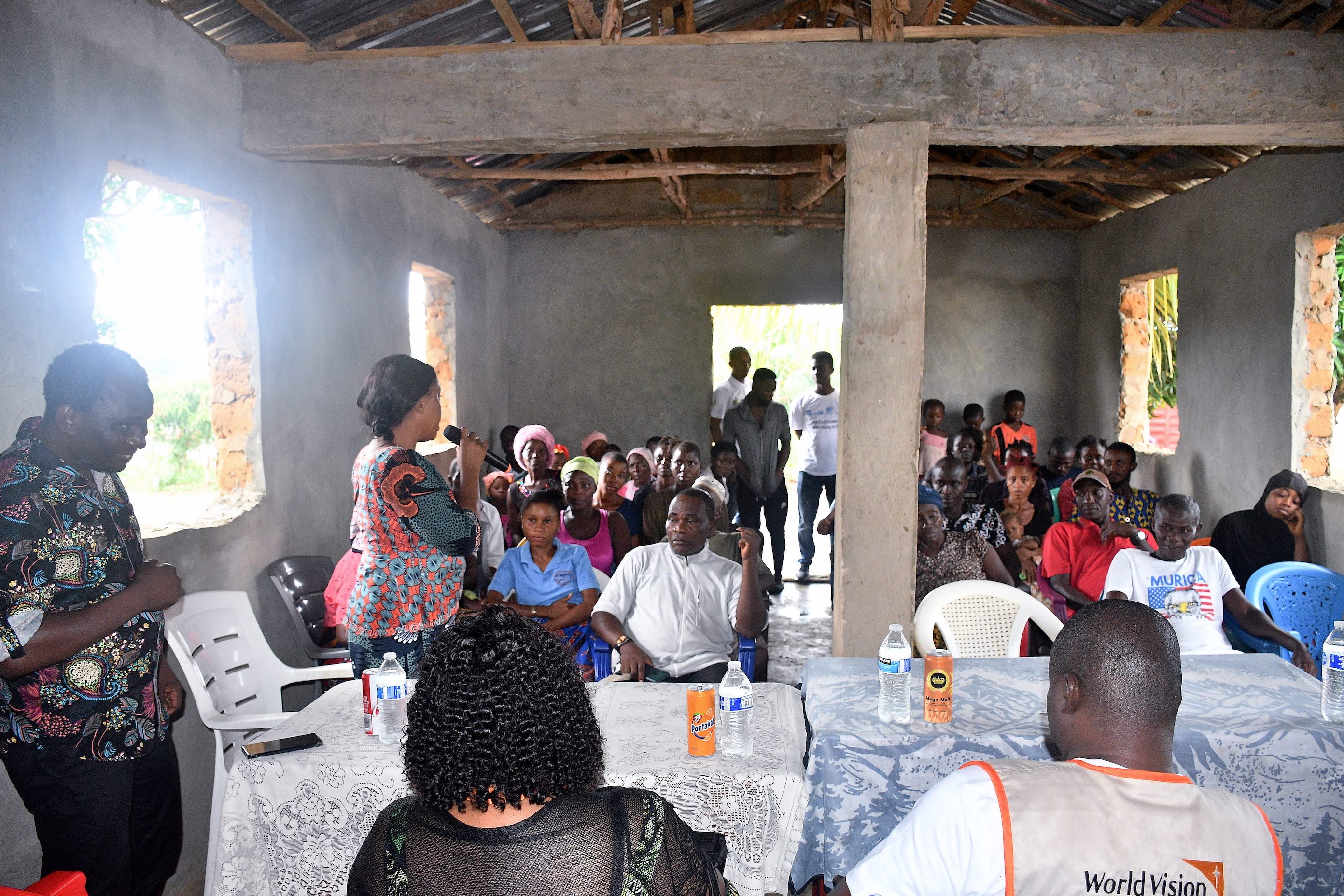 Access to safe and clean water improves children's health, enabling them to be productive in school, and when a parent or guardian is healthy, they are able to provide for their family. 
People are regarded as the most important resource when it comes to taking responsibility for sustainable development that requires human ingenuity. Achieving sustainability entails joint effort and teamwork.
According to Mrs Ramatu Conteh, the Chairlady of Somalia Community, they are going to do everything in their power to ensure the suitability of the water source. "We are grateful to World Vision Sierra for their rescue. This project has brought collaboration among us; we are now able to sit as a team to strategise ways of maintaining the project, the need for sustainability and maintenance is vital.  It is ours, so we are going to protect it wholeheartedly. From the little money that will be coming, we will use it to mobilize the cleaning of the tap and the tank. We don't need to wait on World Vision or the government to do that for us," she adds.
Speaking on behalf of World Vision, Ms Grace Kargbo, Director of Integrated Programmes, affirms that working together often requires strategic manoeuvring and planning to achieve optimal results, and notes that it is a great joy for World Vision to ensure that children have access to potable water.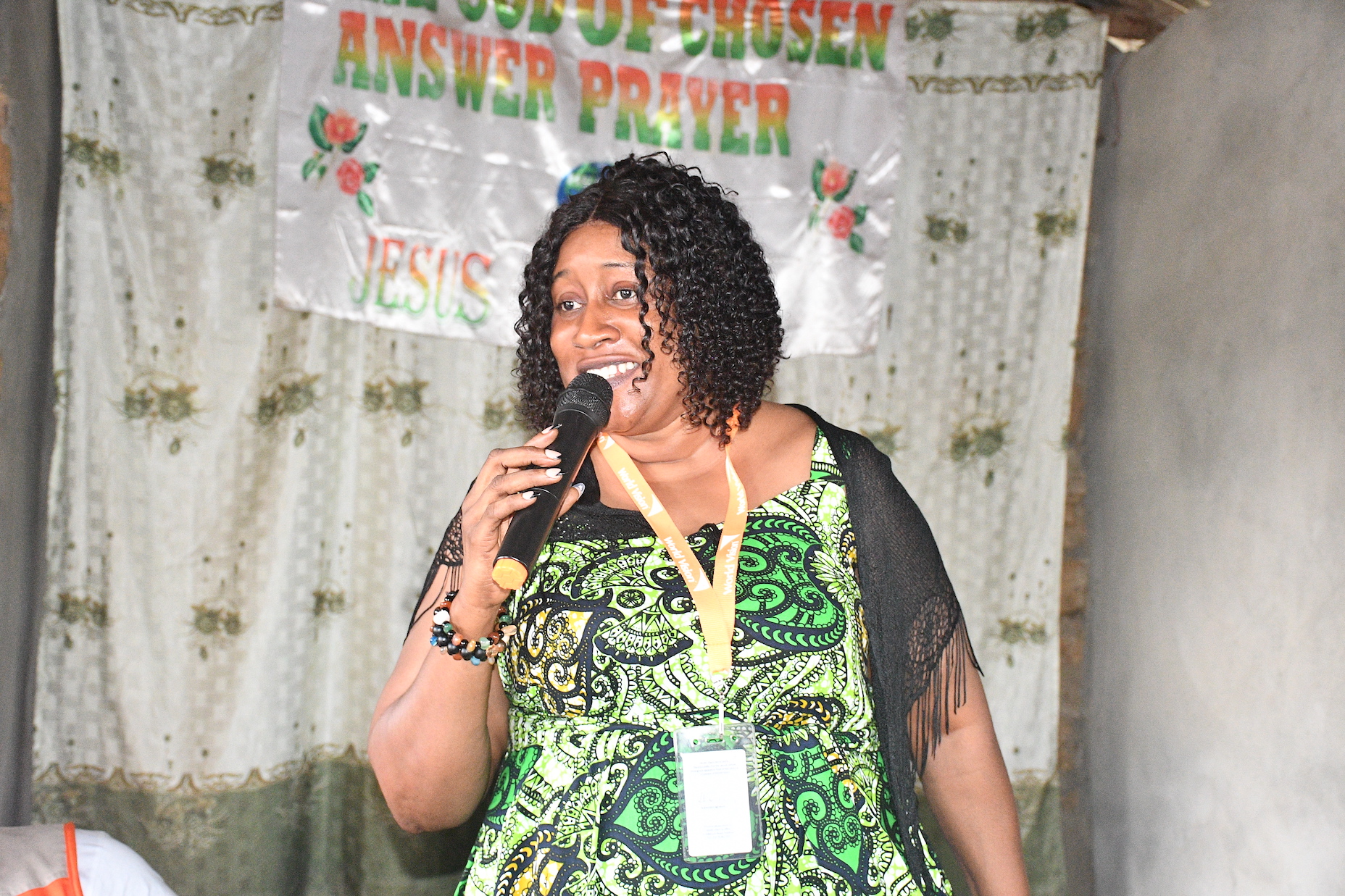 "It gladdens my heart to see the positive impact World Vision Sierra Leone is making, especially in the lives of children, and how much you appreciate our efforts. We have done our part and what little we can. Please hear from others about their strategies for sustaining or maintaining this facility. We cannot do more if this facility is not protected, but we believe you all can".
Ownership and strong commitment of the local people, leadership and other local resources are key to the maintenance and sustainability of community projects.