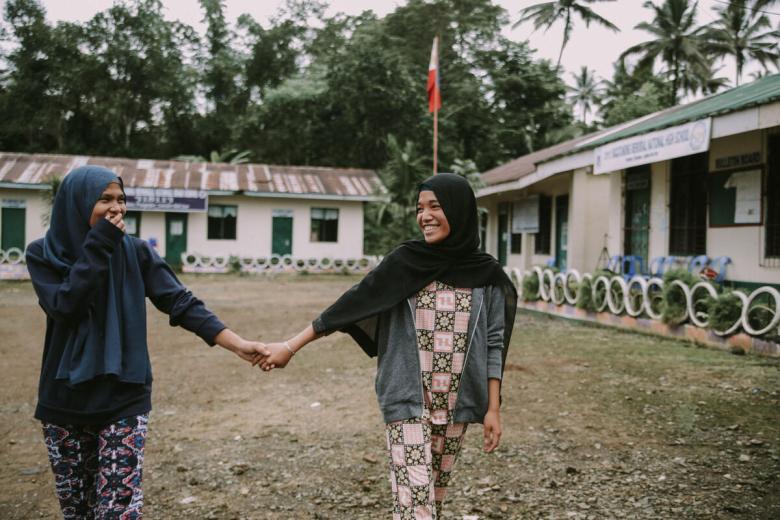 Children from conflict zones pave the way for peace
Tuesday, June 8, 2021
If light is sometimes found in the darkest of places, 19-year-old Rimah is one bright star in the sky.
This is a remarkable story about overcoming tragedy through peacebuilding, hope, and youthful optimism. When conflict arrived at Rimah's doorstep, it was the youth who stepped up to lead the way through peace and education in the face of unimaginable adversity.
"Our life before the siege was happy and peaceful," Rimah recalls. "We received early warnings, but we did not pay attention because we thought those were just jokes."
In May 2017, gunfight broke out in Marawi, Philippines, between militants and government forces. Large parts of the city in the Autonomous Region in Mindanao, southern Philippines, were overcome by the militants, with fierce fighting and killings, displacing and trapping more than 360,000 people.
Lasting over five months, the battle took a devastating toll on the city and surrounding regions. Lives and livelihoods were lost, infrastructure was destroyed, and children were traumatised.
During the conflict, tens of thousands of internally displaced people fled to find safety away from Marawi in towns like Piagapo where Rimah lives. Here she was forced to face an unfolding human tragedy.
It was a confronting experience for a young person who had lived an otherwise uneventful existence up until the conflict. But this is where Rimah's natural instincts to be an educator and a peacemaker kicked in.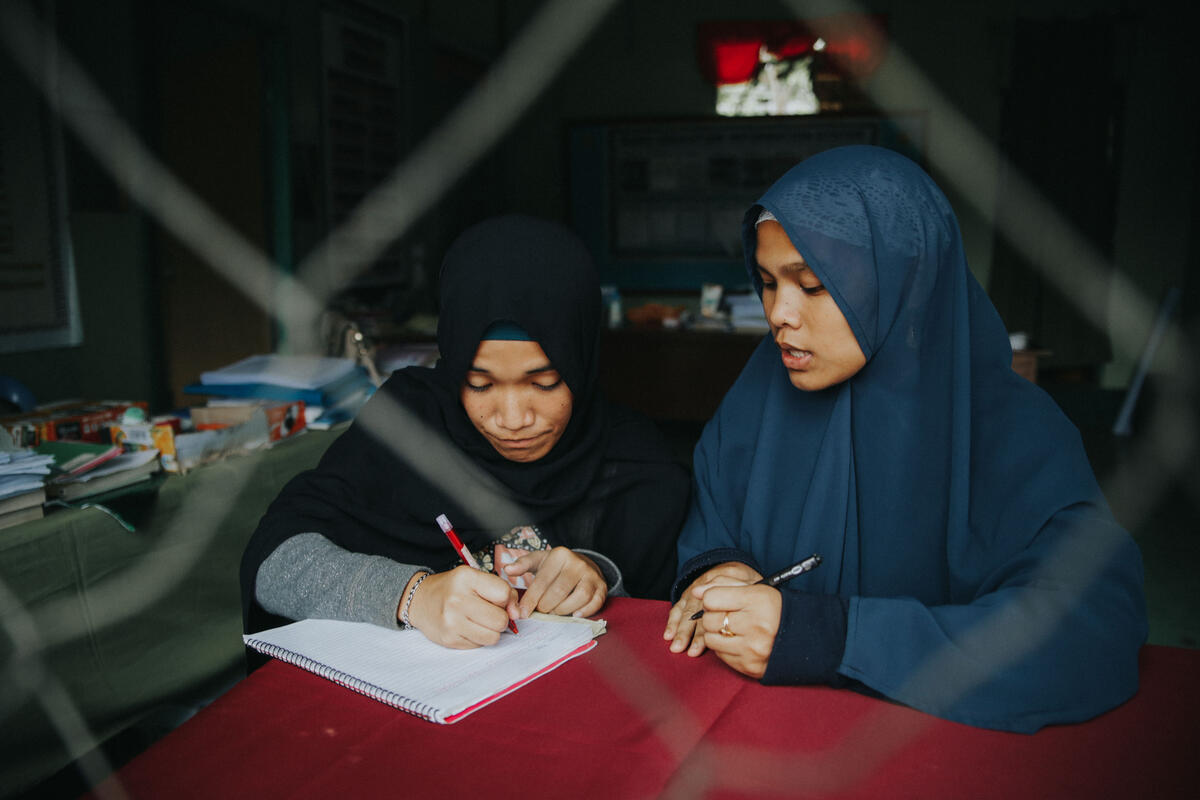 "Before the Marawi siege, I did not know what an internally displaced person was. When (the people) started arriving in our town, I've seen some of them just walking, no available car to take them. Others were crying while riding a truck," she remembers.
In crises like the Marawi conflict, the visceral images of armed fighting and human tragedy can often overshadow the impact on individuals on the periphery. Despite being outside of the conflict zone, Rimah's life was still turned upside down. Her family's business fell apart as it was located in a conflict area of Marawi and was their primary source of income. This led to the breakdown of her parent's relationship.
"I've experienced bullying and discrimination because I had a broken family after the siege."
And as Muslims, Rimah and her friends were often discriminated against and sometimes even wrongly tagged as terrorists.
"When the school reopened, I motivated and inspired myself to join peacebuilding initiatives so that those who used to bully me will know that we cannot have peace if they keep doing what they're doing."
Rimah, along with 19 other girls aged under 20 are now at the forefront of their barangay's (district's) peacebuilding initiative. Their mission is to educate the younger generations of Marawi and Mindanao to resolve disputes before they escalate into major conflicts down the track.
World Vision is helping Rimah and her young friends in the form of training through Empowering Children as Peacebuilders (ECAP) facilitators. This approach ensures that, by equipping the next generation with the skills and knowledge to be agents of change, healing, and peace, their message will spread among their peers and communities.
Rimah's story is a timely reminder of how life can change in an instant for any of us.
But it's how you respond that matters, and Rimah has shown that leadership is not so much about age and experience — it's about passion and determination and for Rimah it was driven by her pursuit of education and peace.
With Rimah and her friends shining so brightly in the darkest period of their young lives, it's a beacon of hope that many of us can follow.
For more than 70 years, we have been supporting the needs of refugees. World Vision teams are working to support refugees from Ukraine, South Sudan, Myanmar and Syria as well as other locations around the globe.
Help our teams to protect and provide for children whose lives have been changed in an instant.