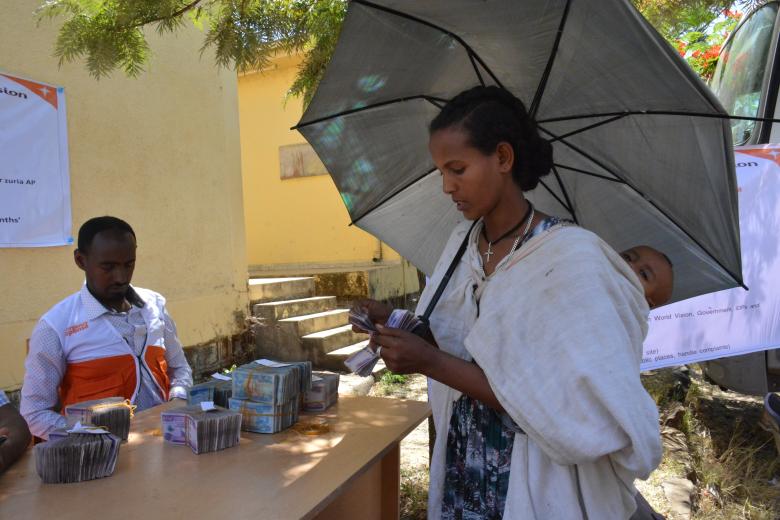 Cash assistance programme provides a helping hand to displaced families
Tuesday, March 15, 2022
Tsehay, a 25-year-old mother of three, was one of the internally displaced persons (IDPs) who resided with the host community in Enfranz town in Gonder Zuriya District. She and her three children fled the Oromia Region's Guji zone a year ago.
Tsehay used to live in the Guji zone and had a good life. "I used to own a boutique", she explains. "I also worked as a farmer, renting farmland from locals and earning a good living. However, when conflict began in the neighbourhood and things became hostile to us, I fled to save my children and left everything behind."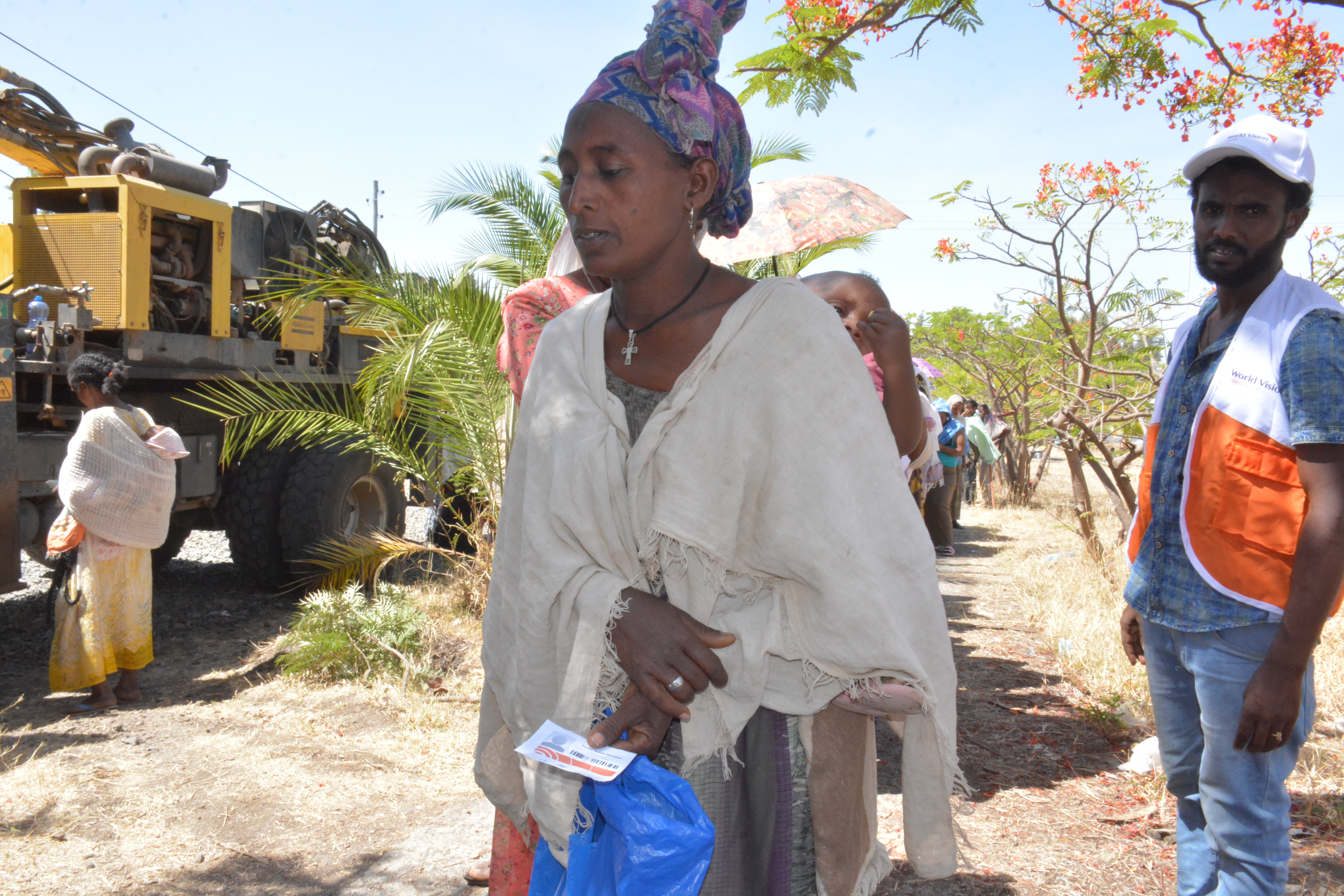 The Gondar Zuriya District, located in the Central Gonder Zone, has 1,665 registered IDPs from northern Ethiopia, Benshangul Gumz, and Oromia region, which includes children, pregnant and lactating mothers, as well as people with disability and chronic disease. 
"We live in difficult circumstances," Tsehay explains. "When you have kids, it's even tougher because children have a lot of demands and it's hard to explain the situation to them. As a mother,  seeing my children go without water, food, or even clothing breaks my heart. My children and I ran for three hours to save our lives and get to where we are. They are still suffering from diarrhoea as a result of this. We've lost everything and can't afford to pay for medical treatment."
"As a result of the IDPs' situation, World Vision decided to react to the request by repurposing US$ 83,000 from its annual Gondar Zuriya Area Programme sponsorship fund, in conjunction with district partners and with support office clearance," explains Yeshiwas Mengesha, World Vision's Gondar Zuriya Area ProgramME Manager. 
On 11 March 2022, World Vision sponsored 417 households (1,339 beneficiaries) with 3.2 million Birr (US$62,400). Each IDP household received 800 Birr (US$16) per individual for a month.
Tsehay is delighted with the 12,000 Birr (US$235) cash she received in total. "Glory to God! This cash assistance is quite beneficial to us. It provides us the option and flexibility to make our own decisions. I will make it a priority to replace my children's old clothes and purchase them school stationery that will help them learn better. This will provide great joy to my children!" she shares with gratitude.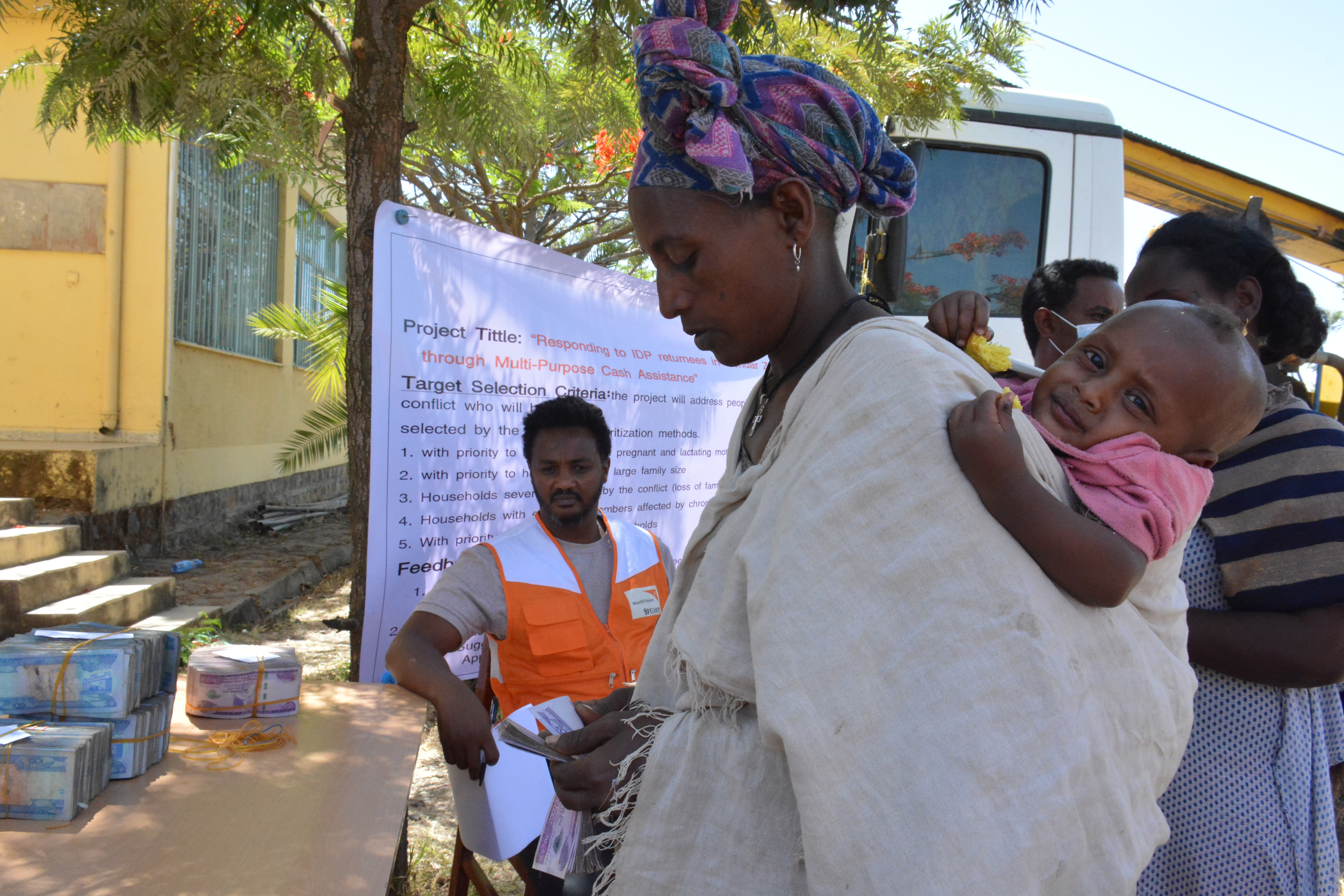 World Vision is undertaking various interventions as part of its North Ethiopia Crisis Response (NECR), which aims to respond to the volatile and unfolding crises in the region, to reach 3 million people – particularly the most vulnerable children and their families.