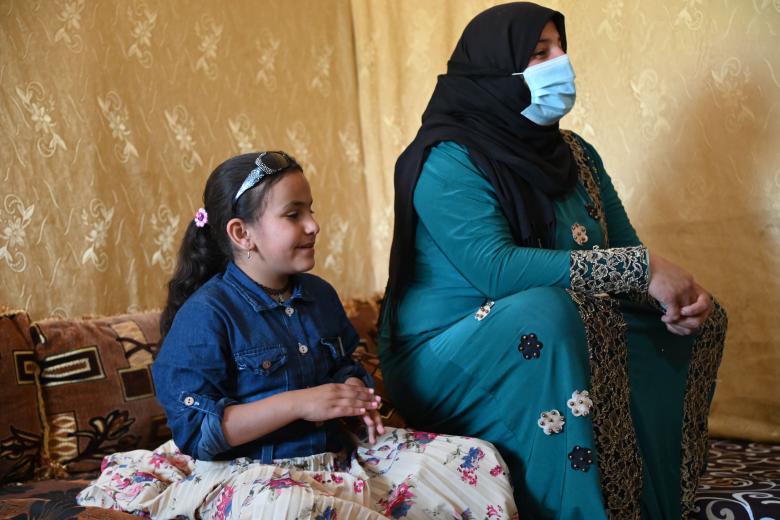 Prevention leads to long and healthy lives
Tuesday, January 11, 2022
Despite COVID-19 shedding light on the importance of handwashing and hygiene practices to prevent the spread of this infectious disease, many children and their caregivers in Lebanon do not have access to handwashing and other disinfectant facilities. Syrian refugee children, residing in informal tented settlements, live in conditions that make it difficult to grow in a clean and safe environment. Nevertheless, maintaining good hygiene is essential not only to keep children thriving, but also to give them a healthier start in life and protect them from Covid-19 and other infectious diseases.
In partnership with UNICEF and funds from the BPRM USA and Canada, World Vision in Lebanon distributed hygiene disinfection kits to refugees (6,144 out of 8,000 households) that include bleach, cleaning cloth, soap, washing detergents and towels. The aim of this initiative is to maintain the general norms of sanitation and hygiene and to stay protected from infections. The distribution is associated with awareness flyers and sessions to promote hygiene within the family, and the importance of adequate sanitation essential to children's health and development.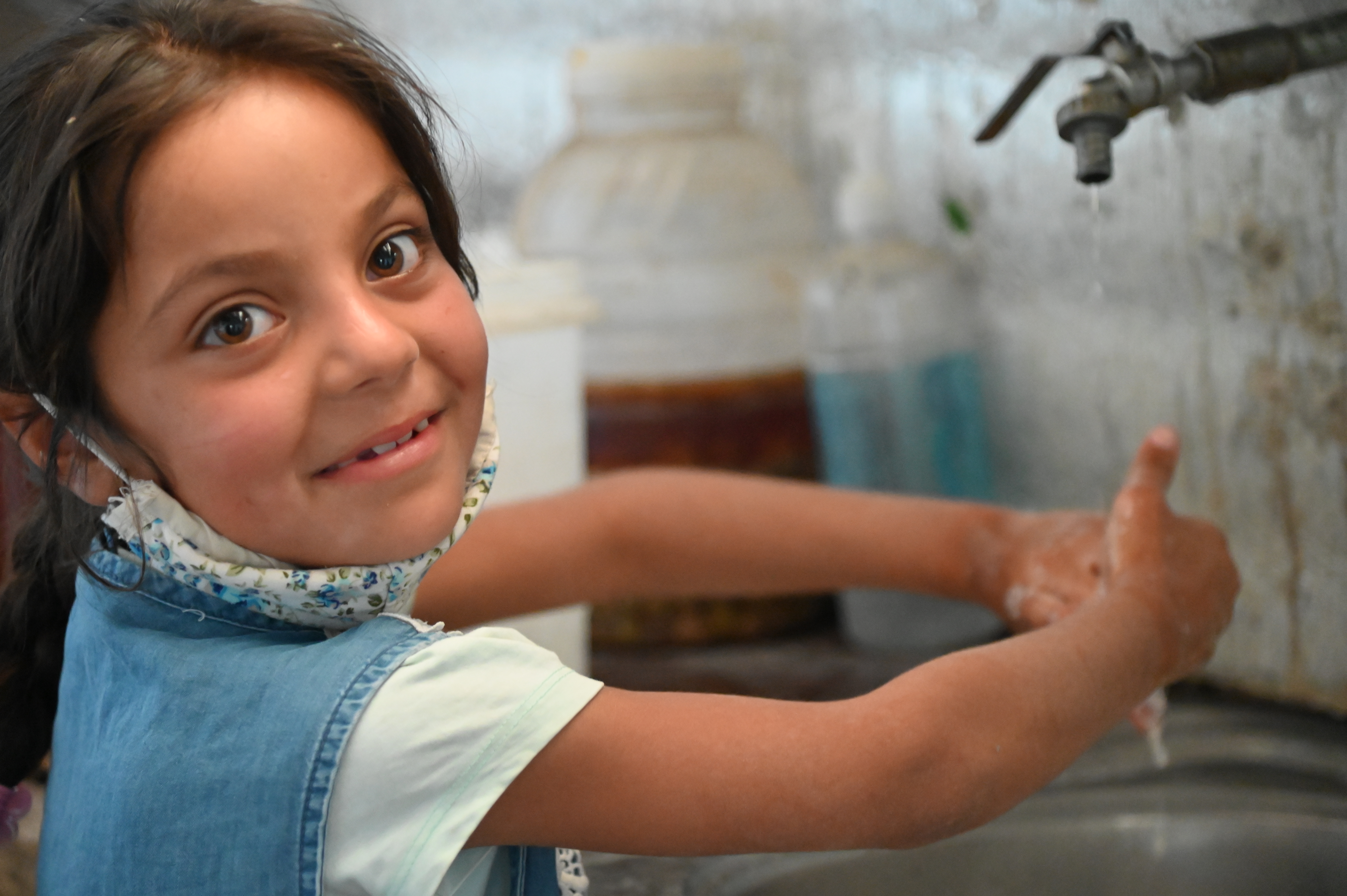 Social responsibility towards themselves and their community
Mariam, 27, explained how those kits helped her during a very tough time for her family this year. "My husband tested positive earlier this year, we were very scared and we didn't know what to expect. The kits came very helpful, World Vision staff explained to us how to use them to stay safe," she recalled. "My daughter and I stayed in a different room in order not to catch the virus."
Her eight-year-old daughter did not leave the tent when her father had the virus. "We felt we had a social responsibility and we made sure to follow the guidelines and always wash our hands and clean the tent with the disinfectants so we don't catch the virus, and thank God we didn't." 
Yasmine, a 33-year-old mother of five children said, "I eagerly wait for the disinfectant kits, their prices are very high and it is hard for us to buy them on our own. Our tent is always clean thanks to those kits, I always tell my children to wash their hands properly to protect themselves from germs," she continues. "We are trying not to see people as much as we can to protect ourselves from Covid-19. Inside the kit, there is a brochure about Covid-19 and vaccination in addition to bleach, soap, cloth washing detergent and towels" she added.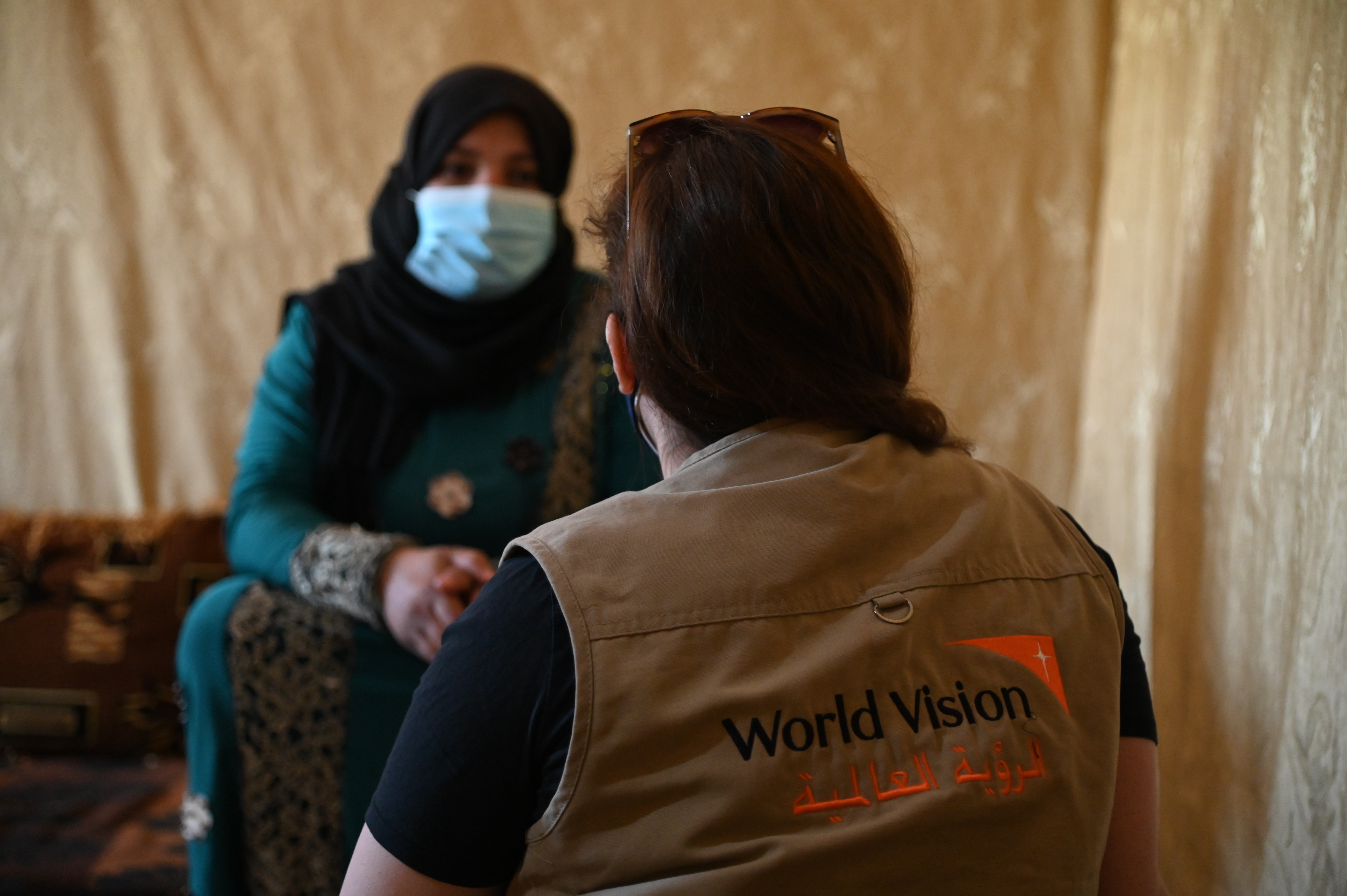 It is said that prevention is better than cure, and when it comes to children's health, the ideal way is to stay protected from infection by maintaining the general norms of sanitation and hygiene. Having a clean environment is every child's right to help them lead long and healthy lives.