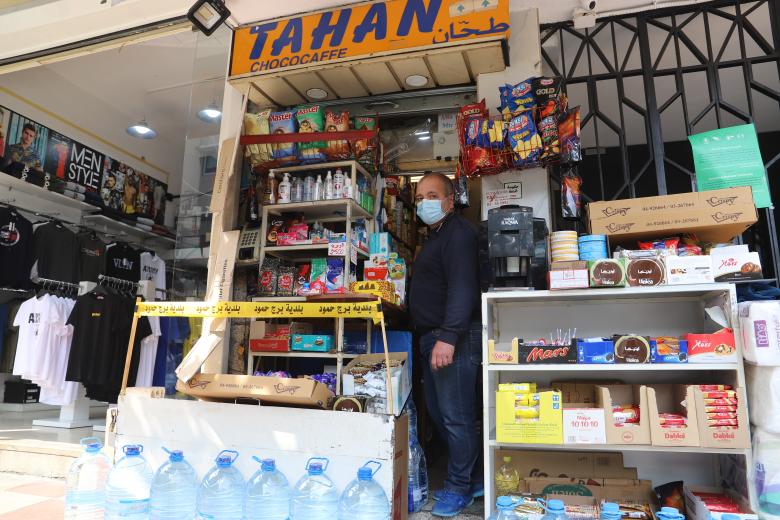 "Tahan Coffee" is back serving
Wednesday, April 7, 2021
Tahan Coffee is a 20-year-old coffee shop and market located in the densely populated town of Bourj Hammoud. The shop is so tiny, four meters long and one meter wide, that one must turn sideways to go inside. Nevertheless, the shop has loyal customers who still visit for a quick fresh cup of coffee since it was established until today. "I still have loyal people who make sure they grab their cup of coffee before they start their day – or at least who is left of them in the country," says Khalil Tahan, the owner of this micro family business.
Bourj Hammoud is located north-east of the capital Beirut and is considered part of Greater Beirut. The town is heavily populated by Armenian descents, in addition to diverse ethnic groups generally living in poor conditions. On 4 August, the Beirut explosion shook the town, located only 2.3 kilometres from the port, leaving behind enormous damage.
"I was standing here (in the shop) with a customer, suddenly we heard a loud noise (the first explosion), right after I was blown away to the back of the shop. At first, I thought the customer pushed me. Then, the second (bigger) explosion happened and everything on the racks of the shop collapsed on us and got destroyed," says Khalil.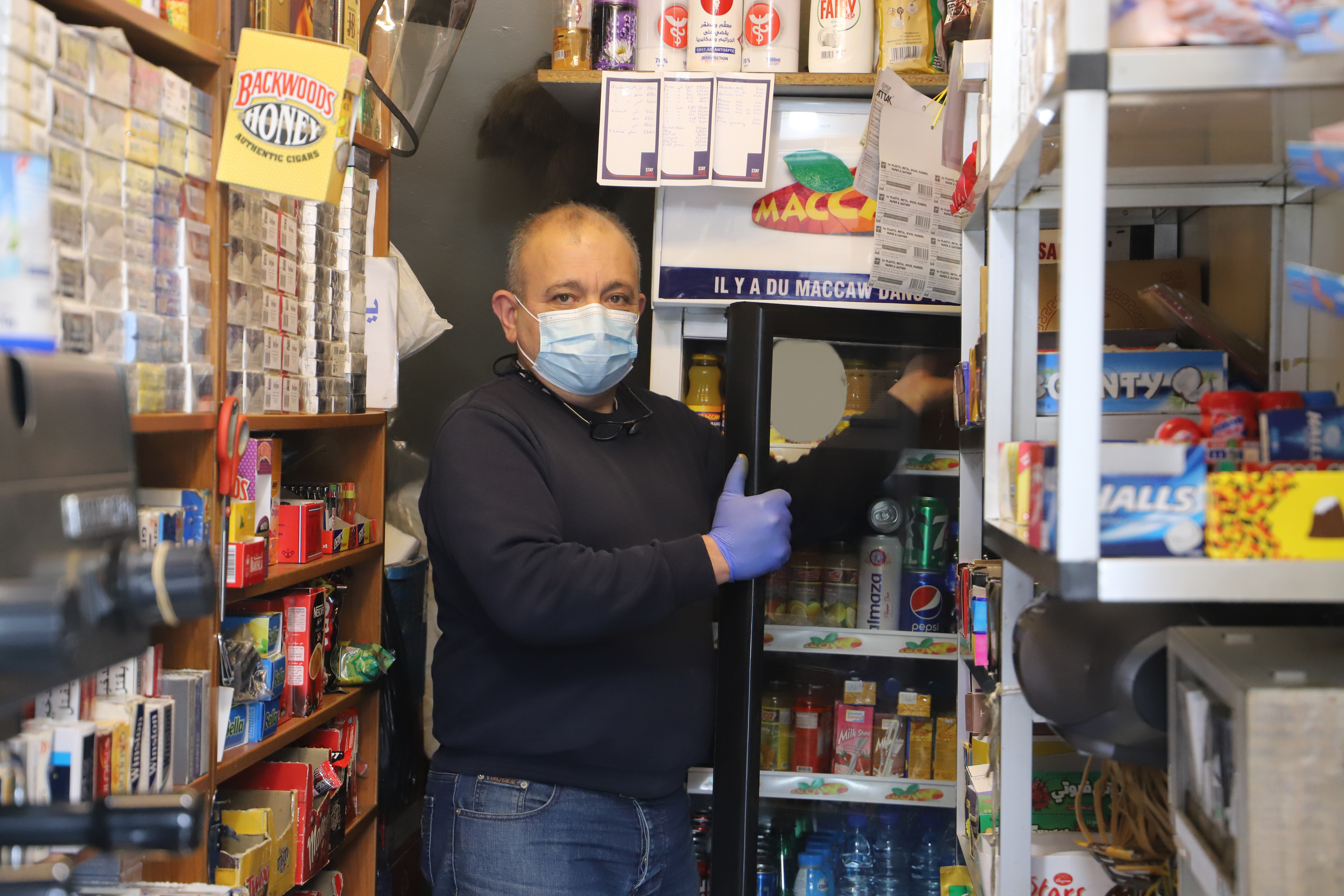 "It was the biggest explosion I ever heard. We went outside and the damage was unbelievable. People left their cars in the middle of the streets and many were injured. I thought the blast happened in the street next to us. My shop was destroyed," he adds.
The coffee machine, the reason for so many loyal customers, suffered damage as well.
Khalil and his family rely on the shop as their main source of income, and the current economic deterioration is not helping. "I have two daughters. Both are currently in college. One of them just recently started working. Over the past 20 years we never experienced such a difficult period due to this inflation and Covid-19," he says. "If my daughters want to buy new clothes, I am not able to give them money."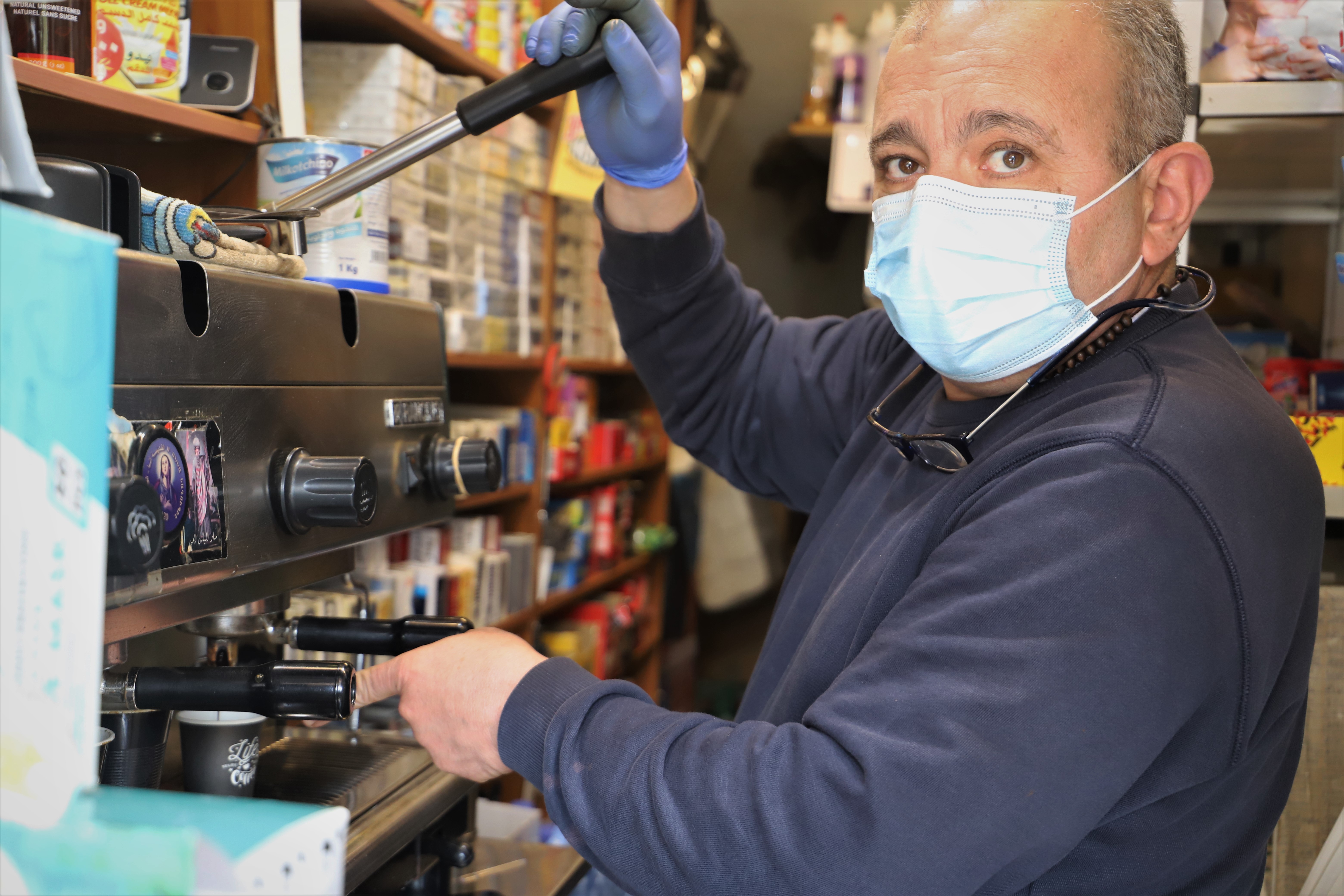 The prices at the shop increased dramatically over the past year. "I used to sell the cup of coffee for 750 Lebanese Pounds, now I am selling it for 2,500 LP. I was forced to raise the prices – I used to buy 1 Kg of coffee for 13,000 LP now it's 50,000. The box of cups was 45,000 LP now I buy it for 230,000. Yet the prices are still increasing," says Khalil. "Those who used to come and drink three cups of coffee are now drinking only one, and those who bought one are not buying anymore."
To support micro family business owners whose stores have been impacted by the blast and to help them resume their work, World Vision, funded by Stichting Samenwerkende Hulporganisaties (SHO), provided Khalil with US$400 cash assistance which helped him fix the coffee machine which is the main source of his income and to buy what is still missing for the shop.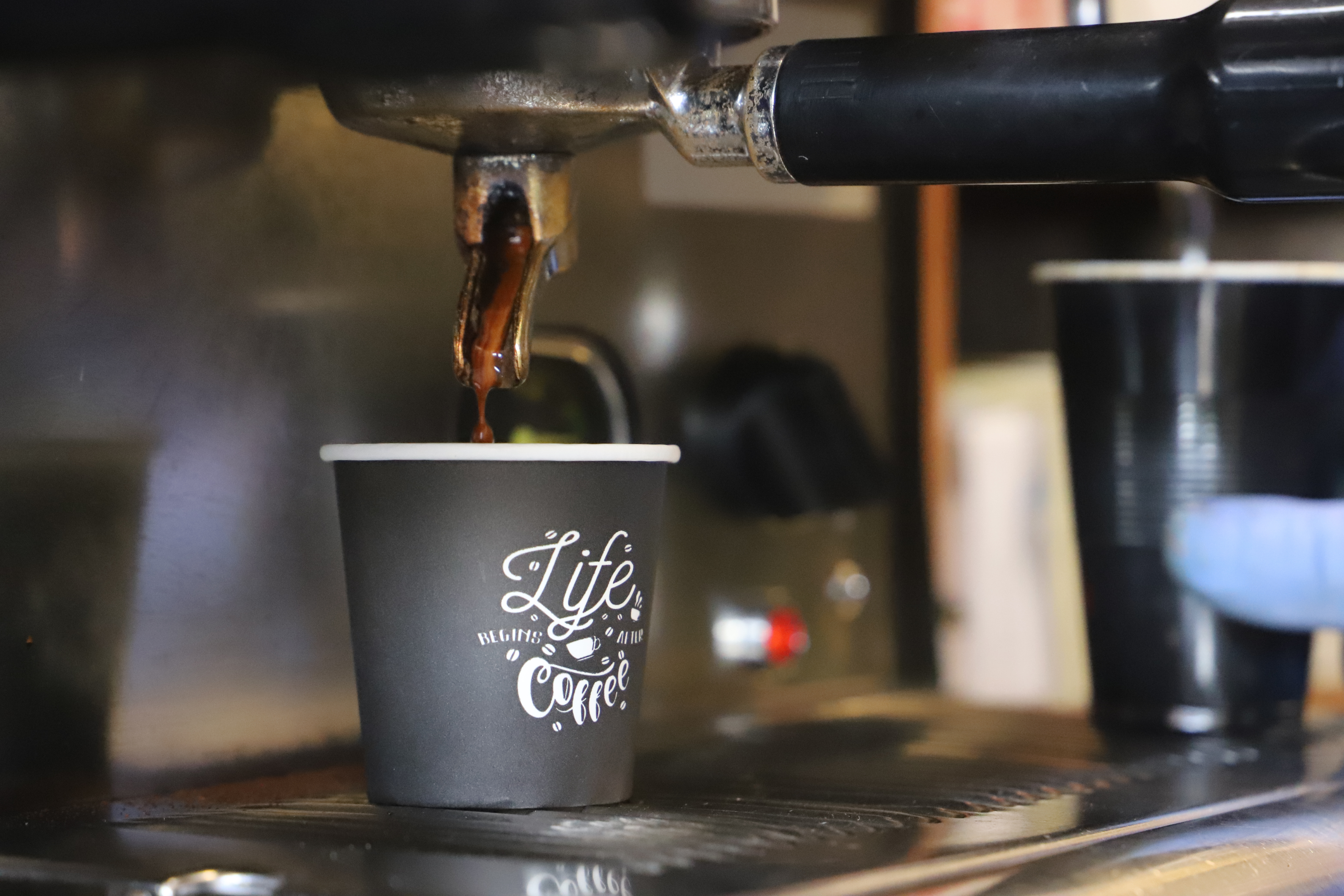 Fifty-three-year-old Khalil is grateful for this unconditional support. "I never needed help before. After the Beirut explosion, the situation got much more difficult and I needed assistance. Thanks to World Vision, I was able to fix and re-operate the coffee machine and also buy few items. Most importantly, I thank God for our safety," says Khalil.
The project aims to help 30 micro family businesses affected by the Beirut explosion just like Khalil's to get back on their feet and generate income for their families.