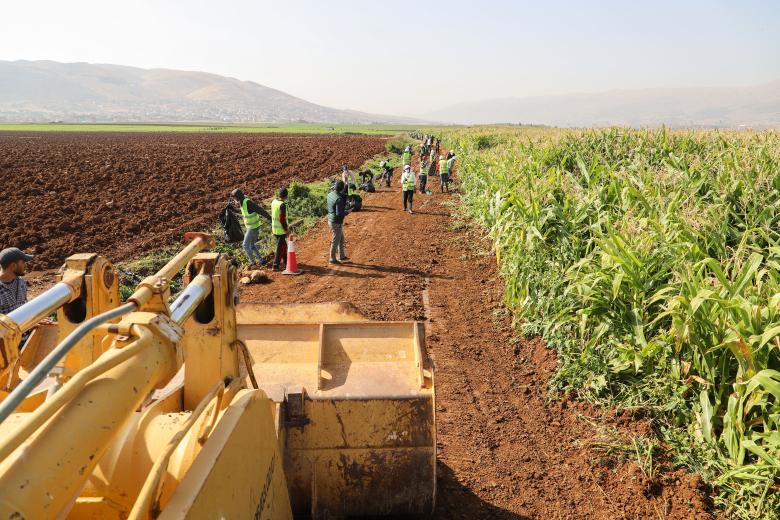 Zeinab: It was a multi-beneficial opportunity
Thursday, January 12, 2023
They say that the best way not to feel hopeless is to get up and do something. In general, this is true because we can't wait for good things to happen by themselves. However, the situation is different for vulnerable Lebanese and Syrian refugees in Lebanon – opportunities are limited due to the financial crisis.
The past few years have been challenging for Salwa and her family due to the ongoing multi-dimensional crisis in the country. "My husband is sick. He is 74 and retired. We mainly rely on his monthly retirement income which is around two million Lebanese pounds (50 USD*). It used to be enough before the devaluation of the currency. Now it barely lasts for one week."
In partnership with the United Nations World Food Programme in Lebanon (WFP), World Vision in Lebanon aims to strengthen the resilience of vulnerable communities through short-term income opportunities by rehabilitating agricultural roads in the Bekaa and the South. "I did not even hesitate to enrol in this project. I believe every woman should and can do whatever it takes to support her family. Women are proving that they have the will and power to withstand any challenge," says Salwa.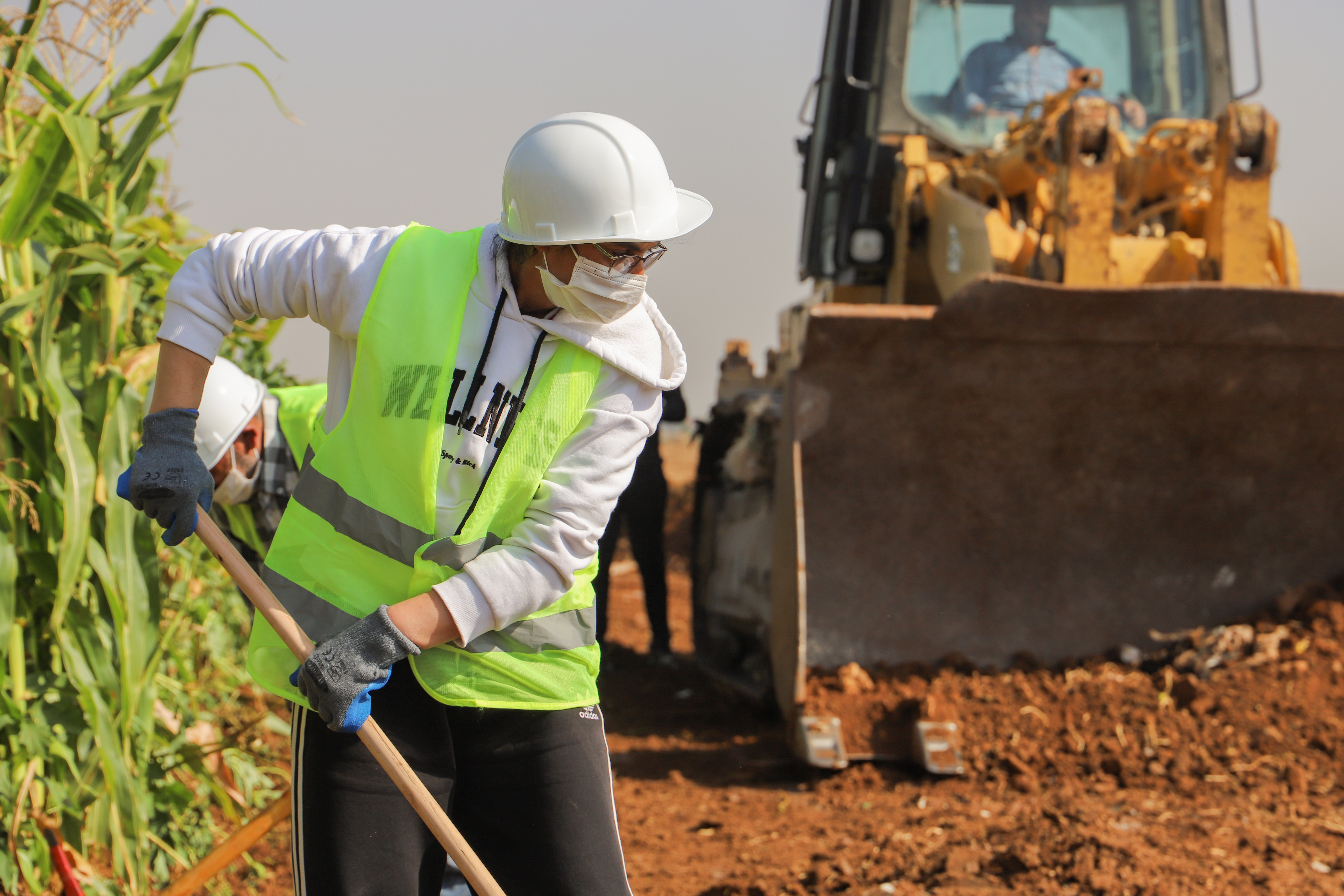 This project, which includes rehabilitating agricultural roads, is also benefiting farmers and landowners in the Bekaa. "Farmers couldn't easily reach their lands in this area since the roads were not easily accessible by cars and trucks. In the long run, this project will probably boost the town's productivity and income generation," explains Salwa. "This was a great opportunity for me and many others to gain new skills and meet new friends from my village while working on this project."
As for Walid, things took a hard turn when he got shot in the leg two years ago. "I escaped the war in Syria and settled in the Bekaa 12 years ago. I started working in the town's Mosque. However, I had to stop working after getting accidentally wounded. I was not able to find work ever since," he says. "Simultaneously, the economic collapse made things even harder. I was constantly anxious about my children's health because I am barely able to buy any food."
This project is providing vulnerable Lebanese nationals and Syrian refugees with cash in exchange for their work. "I will now be able to buy some wood for heating and most importantly put food on the table," says Walid.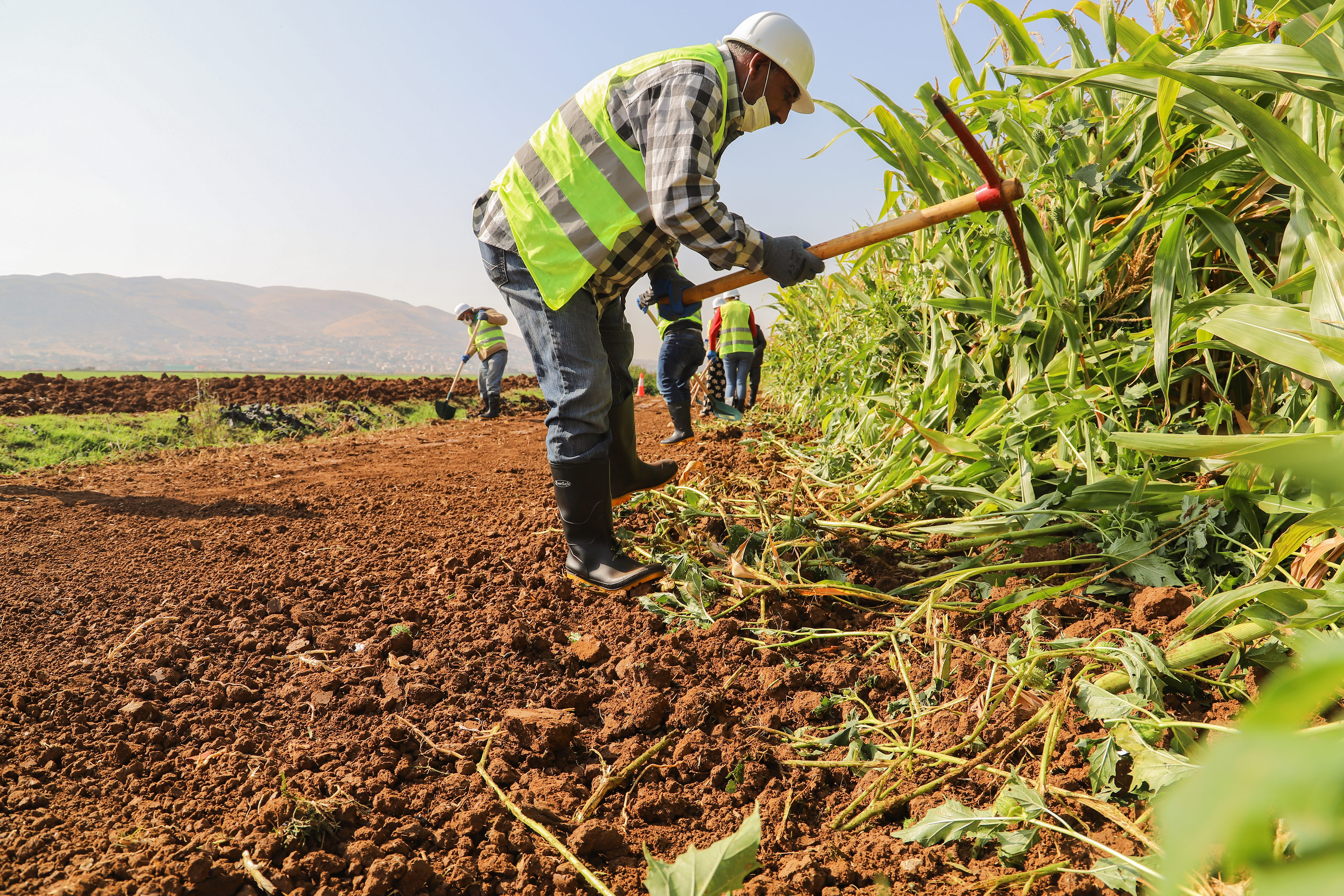 In Bekaa, over three kilometres of agricultural lands were rehabilitated by WFP and World Vision through this project, benefiting 78 farmers in an area of 158 hectares, in addition to supporting 270 Lebanese and Syrian people with cash for work opportunities.
Around 80 Kilometres away, in the south of Lebanon, the financial situation is similarly leaving a heavy toll on the families. "Our income is not enough for a family of four," says Zeinab. "It was the first time I work in this field. It was a multi-beneficial opportunity; I met new friends from my village, learned new skills, and made an additional income."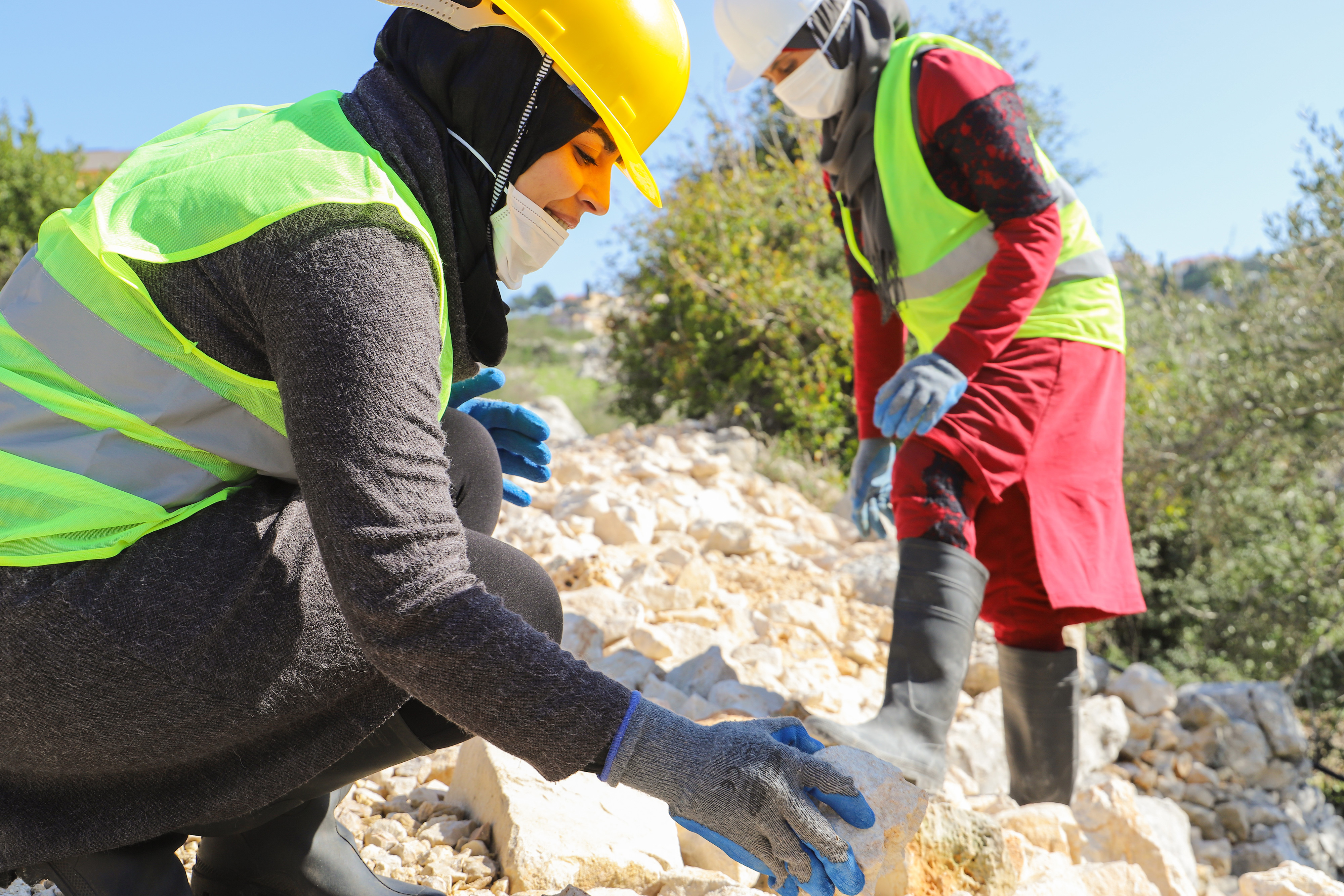 The project is not only gender-inclusive, but it also provides an opportunity for persons with disabilities to support their families and build their skills. Muhammad with down syndrome, or as he prefers to be called Hamoudi mentions "I loved working here, I met new friends and learned a lot. We are expanding agricultural roads so farmers and landowners can easily reach their lands. It is also a good opportunity for me to support my family since my father is not working anymore."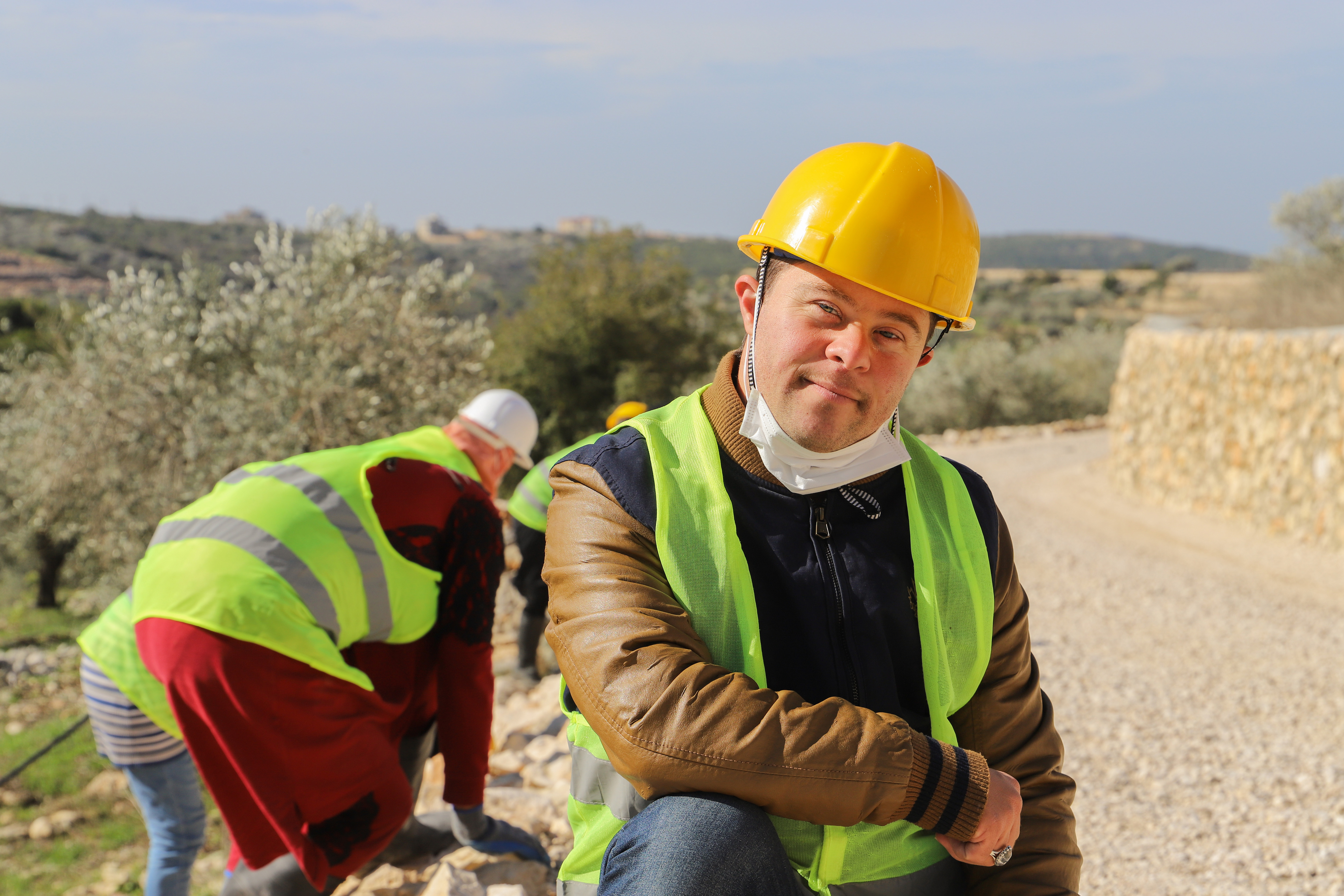 In the south, 1,55 kilometres of agricultural roads were rehabilitated through this project, benefiting 38 landowners in an area of 55 hectares, in addition to supporting 158 Lebanese nationals and Syrian refugee beneficiaries with cash for work opportunities after working on the roads.
*Around the equivalent amount in USD based on the black market when the story was written