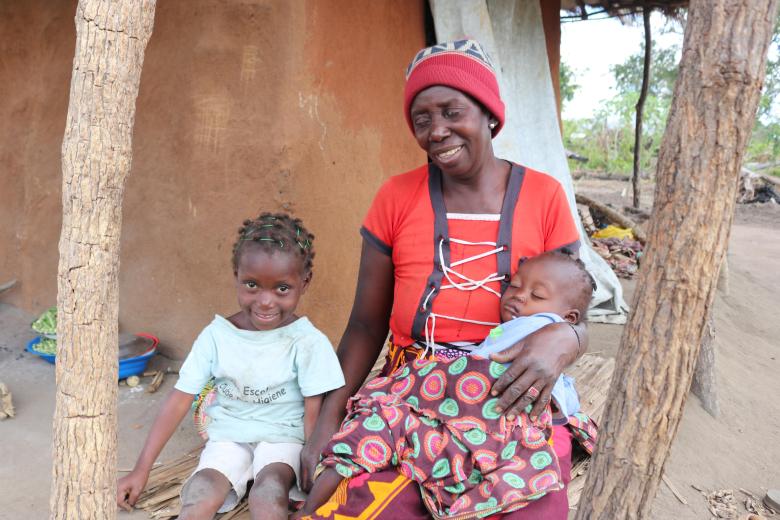 Business mentorship provides financial independence to Luisa after Idai
Monday, May 31, 2021
Luisa's stall is one of the most popular among the customers in Masqul-Alto resettlement centres in the district of Búzi, central Mozambique. This is not by chance; Luisa has followed in detail the lessons in business mentoring that she has acquired through livelihoods projects implemented by World Vision, with technical support from Village Enterprise, and with funds from the United States Agency for International Development's Bureau for Humanitarian Assistance (USAID BHA).
The business mentoring and initial funding for Luisa's business have served as an oxygen balloon for the 67-year-old woman and caregiver for her three orphaned grandchildren, after the Cyclone Idai destroyed their livelihoods including their house.
The grandma to Sara (two), Regina (four), and Amélia (five) sells daily consumables like onion, tomato, fish,  among other ingredients, that keep her business running and growing.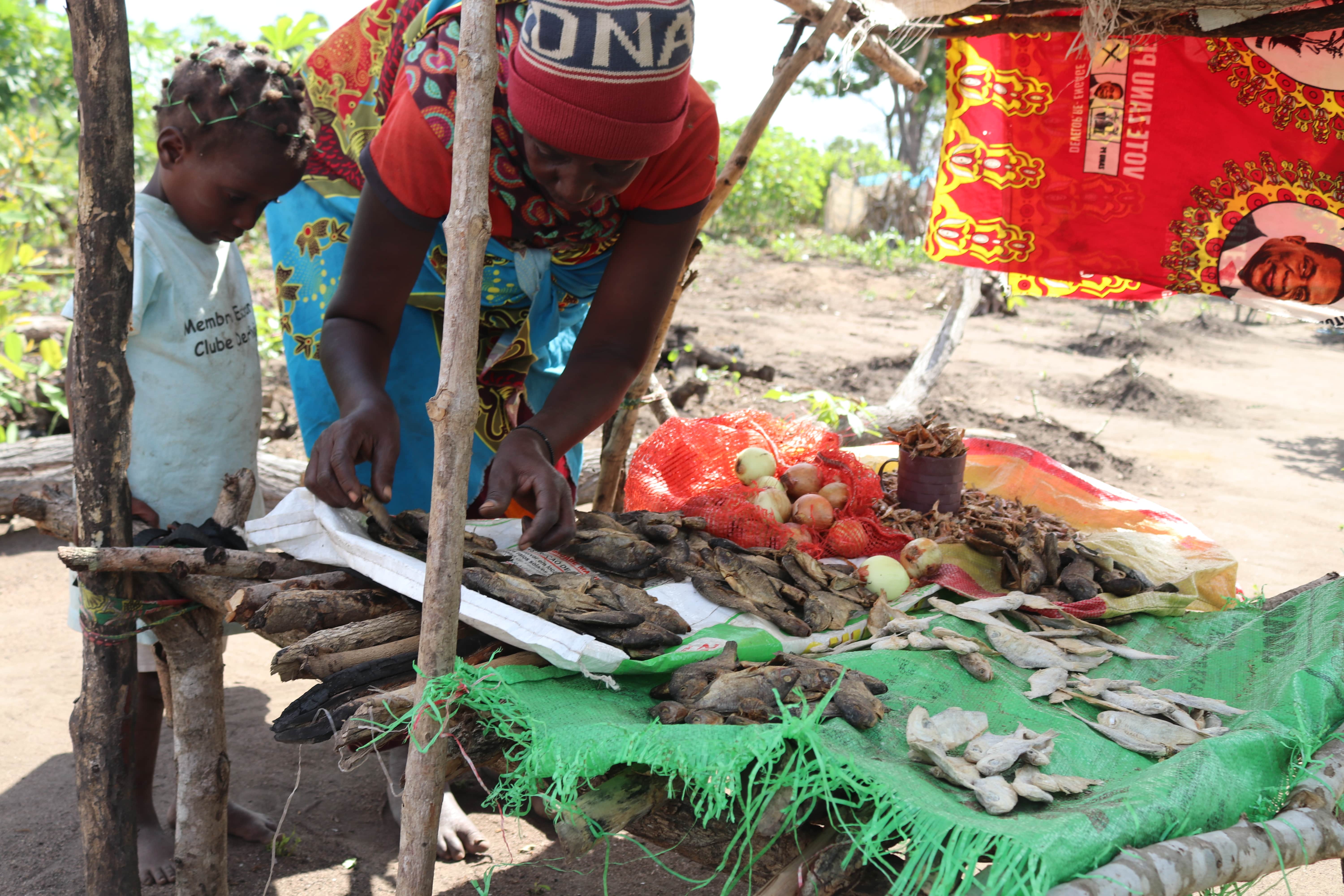 "We suffered a lot from Cyclone Idai and a lot was destroyed", recalls Luisa. "Having food and or money to buy essential goods was a big challenge." She has attended all nine business mentoring training modules that helped equip her with deep knowledge of how to boost a business, and saving for her sustainability. 
"Now I manage to have some money to feed my grandchildren", she says with an accomplished look. "I'm also saving. It is a little bit but I am trying."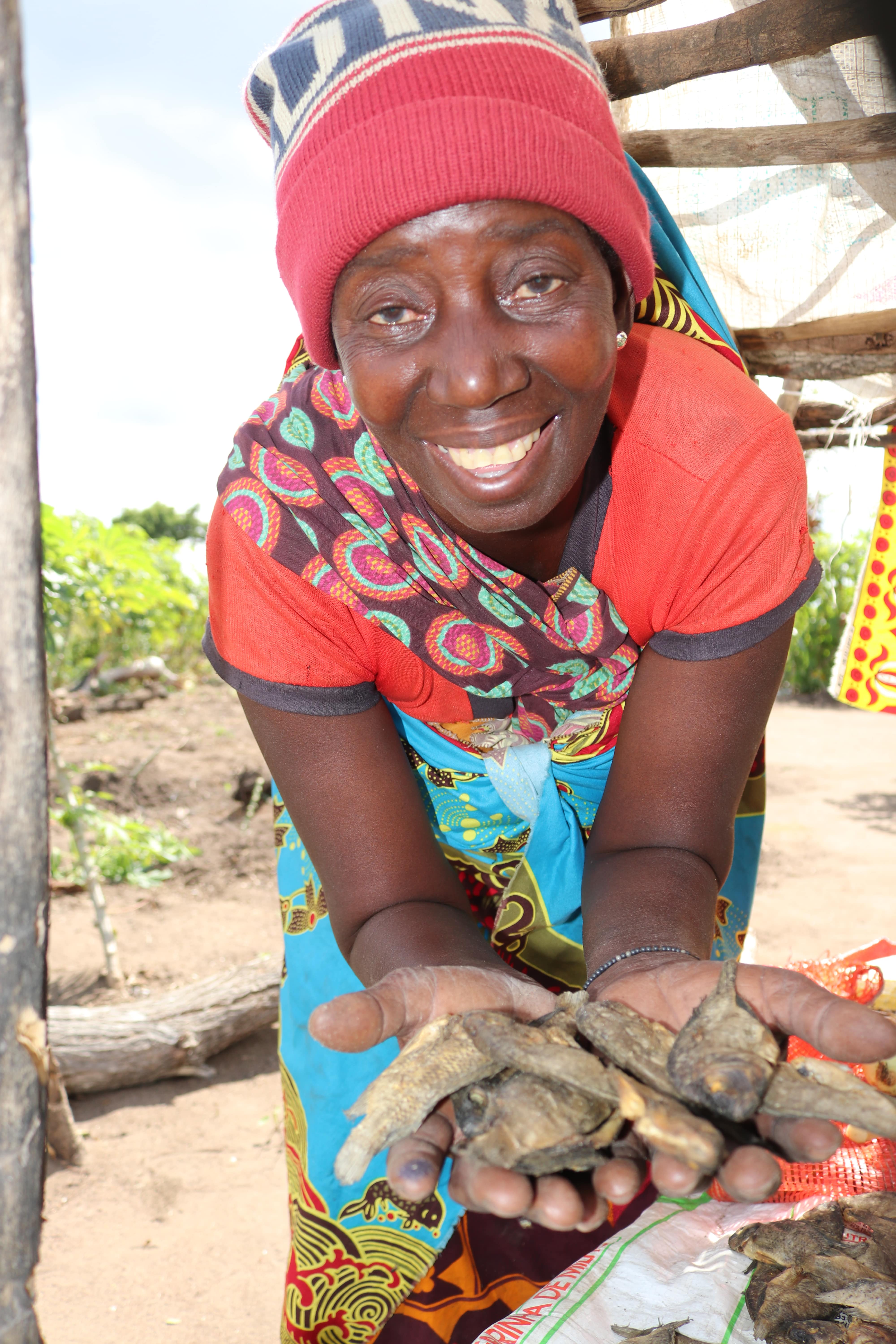 Despite the persistent challenges, Luisa dreams of a brighter future for her family, and that is why she also makes a small garden to produce beans, corn, and other crops to feed her family. "My big dream is to use my business savings to build a safe and decent house for my family", she shares.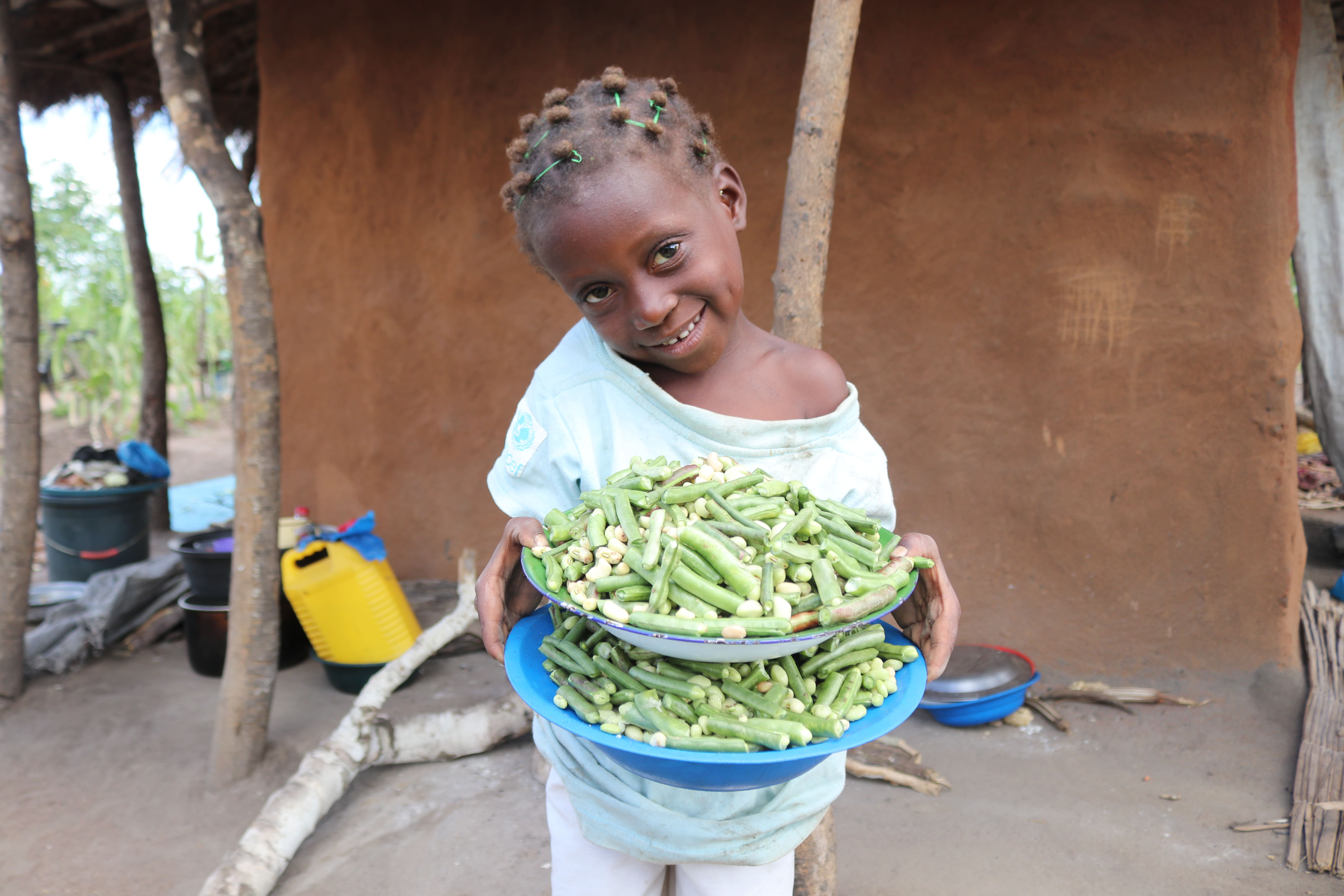 Luisa's business is one of around 800 small businesses established to enhance the economic capacity of communities with survivors of Cyclone Idai in Mozambique.
--------------------------
By Lourino Pelembe - Communications Officer, World Vision in Mozambique