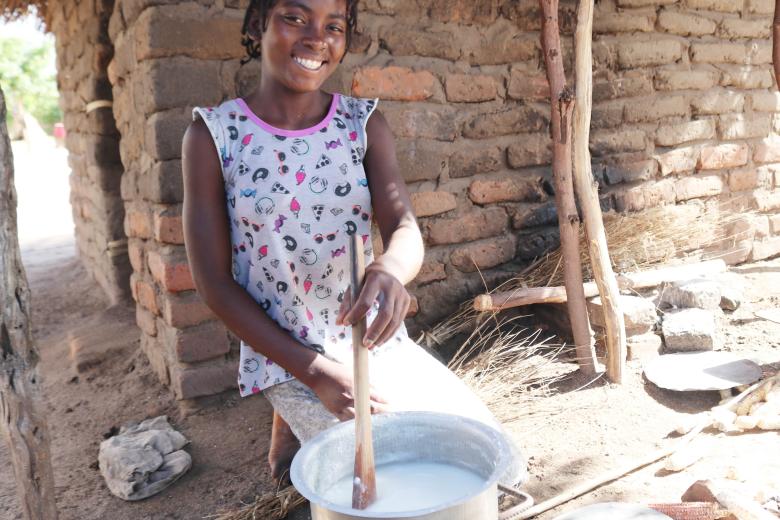 Increasing access to food for survivors of Cyclone Idai through farm inputs
Friday, April 30, 2021
Happiness is a full belly. That's what a well-known aphorism enshrines. Although she doesn't know this adage, Joana (15) is living it. On her knees and with an easy smile, she's helping her mother, Ofélia (53), to prepare porridge for breakfast in front of their house built with local materials, in the district of Caia, Central Mozambique.
"My mom taught me how to prepare cornflour-based porridge, and now every morning I usually help her preparing it for our breakfast", says Joana, who is a sixth grade pupil and future teacher.
The right to breakfast had been suspended by the devastating Cyclone Idai, which had stripped them of their livelihoods, valuables, as well as the roof of their house. "It was tough staying in school very hungry", shares Joana. "Now, we can have our breakfast and on the way back home, I find that mom has already prepared lunch", she added.
In addition to strong winds and heavy rains, Cyclone Idai brought with it much suffering to Joana and her two brothers António (10), Yonas (19), and her mother.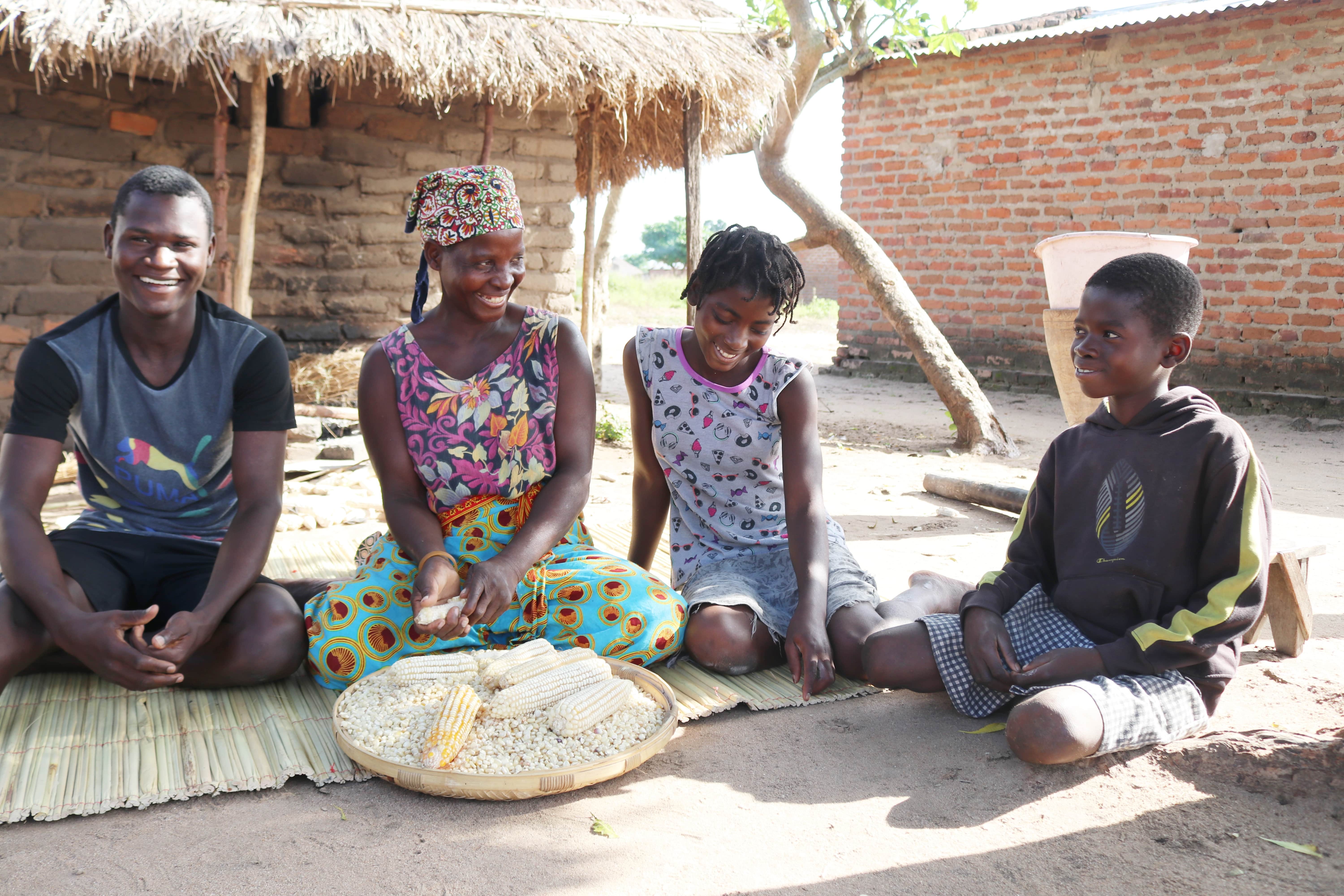 "We went through tough times as the floods that came just after Cyclone Idai destroyed our crops before harvesting and we were left without anything to feed ourselves and depended only on aid", recalls Ofélia, a widowed mother of three.
Because the hectare of crops on which the family depended been devastated by the floods, Ofélia used to do odd jobs in other farms to be able to feed her children, and cover other household expenses.
"My youngest son António cried a lot because of hunger. He used to mumble saying 'mom I want food'. Because at the time I had nothing to give, I was forced to get help from my brothers in Christ who are also my neighbours", recalls Ofélia.
A partnership between World Vision and the United States Agency for International Development's Bureau for Humanitarian Assistance (USAID-BHA), allowed Ofélia to restore and increase her farm. She has since benefited from rice, maize, and bean seeds. And to ensure good production, she has also benefited from training in agricultural techniques.
Now with two hectares of corn, rice, and beans, Ofélia can breathe a sigh of relief. For this harvesting, she managed to get about three tons of corn, and she's expecting to collect 1.5 tons of rice and about 50kg of beans.
"I sold part of my corn produce to cover current household expenses and to buy some curry ingredients. Fortunately, we can now have three meals", she says relaxed.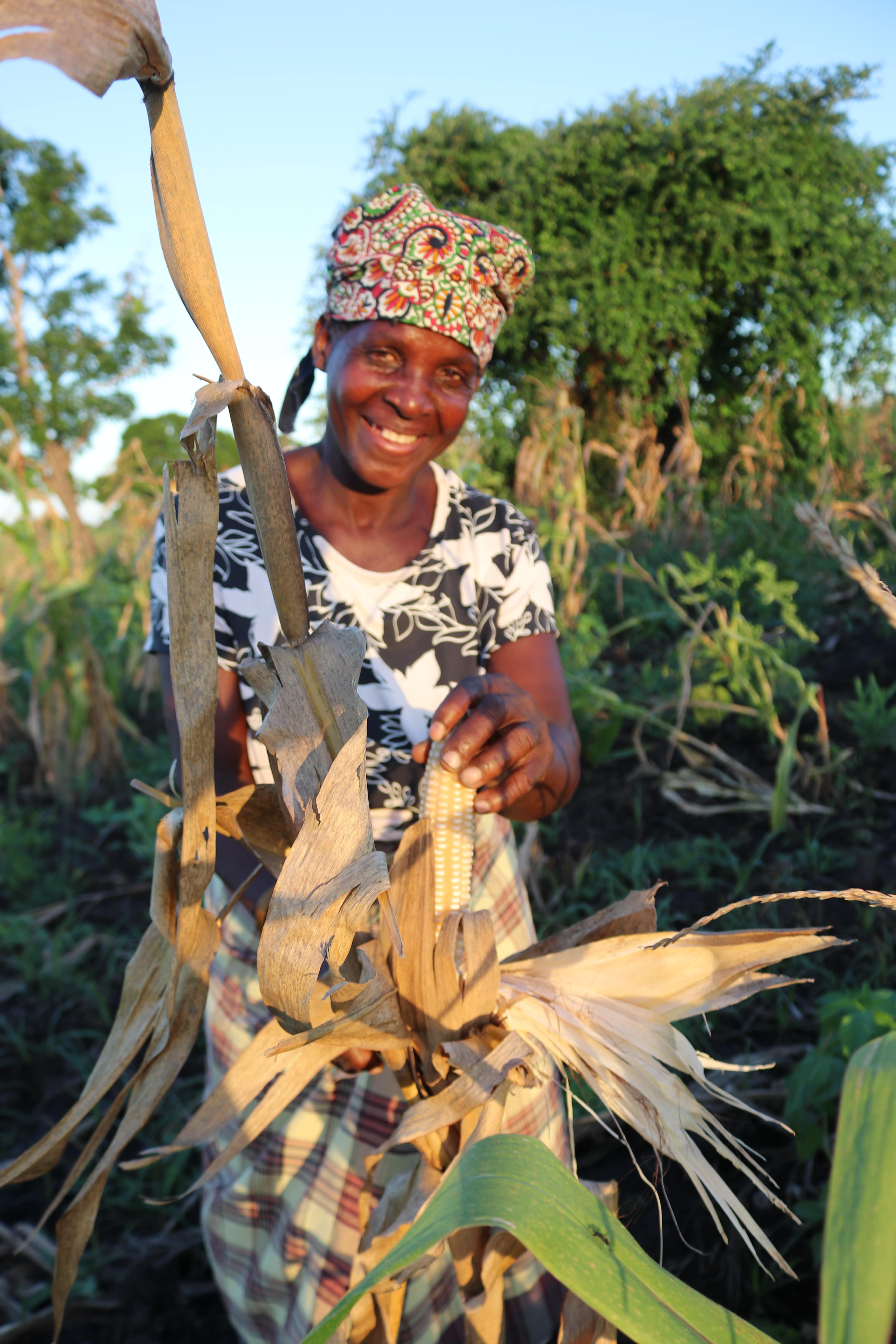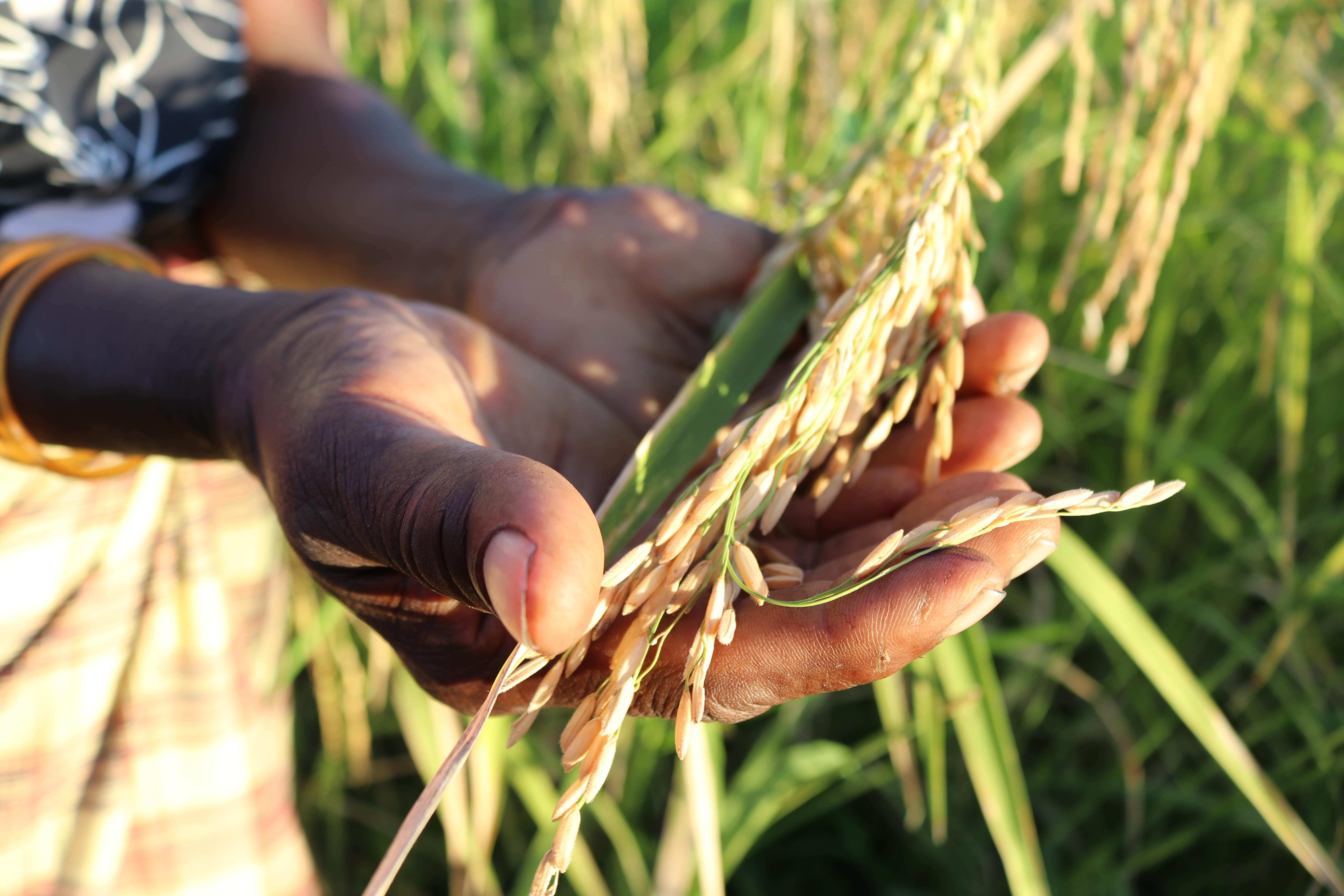 World Vision's Food Security and Livelihoods Technical Manager, Edward Onyuka, says that with the initiatives, the idea is to ensure that the survivors of Cyclone Idai may recover their livelihoods that have been severely stretched by that natural disaster.  "The strategy is through high-quality seeds and training in agricultural techniques, making them self-sufficient and resilient, relieving their situation of food insecurity, especially for children", he said.
The World Vision and USAID-BHA Agricultural and Food Security project provides recovery agricultural assistance to 197,500 vulnerable people affected by Cyclone Idai and increases access to food through their own production and productive assets.
--------------------------
By: Lourino Pelembe - Communications Officer, World Vision in Mozambique