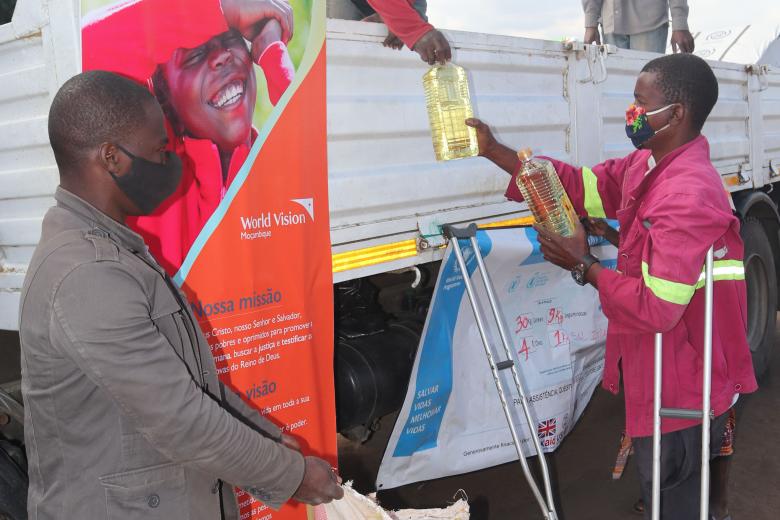 "Coronavirus came to make my life worse" - Nicolau's struggles on top of cyclone devastation and disability
Thursday, August 6, 2020
Nicolau Francisco, 45, is a handicapped and unemployed father of five who survived a car accident on 30 May 2017 that resulted in the amputation of his left leg. Currently, he lives in one of the resettlement centres established in Nhamatanda, central Mozambique, to shelter the survivors of Cyclone Idai.
In addition to his previous experience as a driver, Nicolau had previously worked as a carpenter, vulcaniser, and baker. Now he has a slower, yet steadier pace when walking; supported by two crutches.
He could never forget the day when it all happened. Nicolau says that he was run over when he got out of the car belonging to a contractor in which he worked as a driver, to buy his meal, as usual: "It all happened so fast. The car was coming at high speed and there was no time to act. People who witnessed the accident at the site thought I had died. I lost a lot of blood and was in a coma for two days".
While waiting anxiously for compensation from the driver responsible, Nicolau bought –with financial assistance from his former employer– some tools to work as a blacksmith to start his own business. He took his new circumstances as a second chance to change his life.
Unfortunately, as bad luck always seemed to strike, his dream fell a part in March 2019 when Cyclone Idai hit the Southern Africa region, knocking down everything it found in its path, including Nicolau's assets.
"Cyclone Idai was the second accident for me and my family that got us stuck for good. It destroyed all the machines that helped me to make ends meet. Everything was shattered, including the house we lived in, "recalls and emotional Nicolau.
The days that followed were filled with need, bitterness, pain, questions, and above all, uncertainty and tension. "Since I was totally hopeless, many things were limited and it was difficult for me to support of my family," he recounts.
This scenario was reversed when he was enlisted to benefit every month from the essential food kit composed of cereals, oil, vegetables, and salt, from a partnership between World Vision's Mozambique Office and the World Food Programme.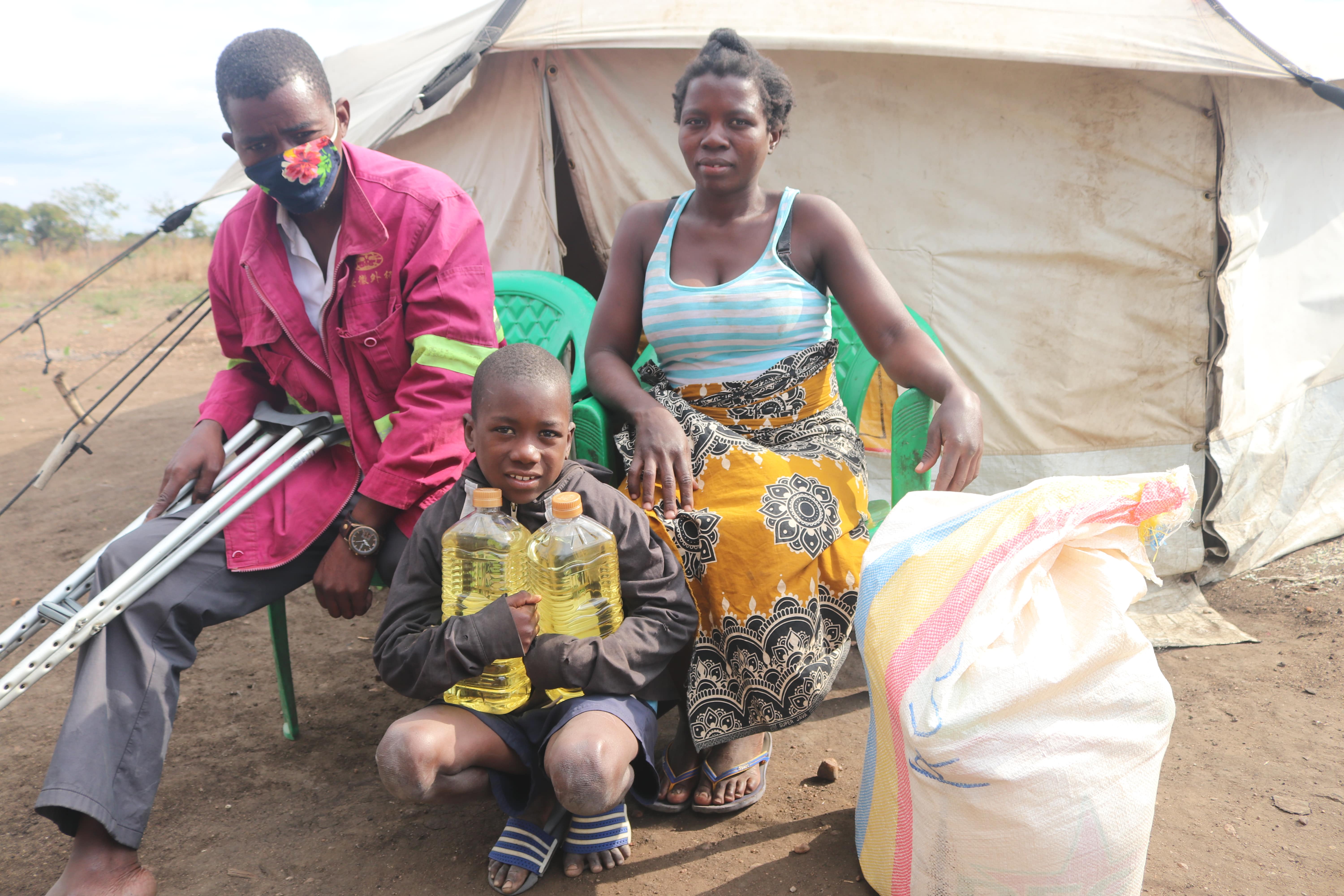 Since classes are interrupted due to COVID-19, the fact that four of Nicolau's children went to live with other relatives in the city of Beira, according to him, "is easing the burden in food". Nicolau and Amélia now only live with three-year-old Mauro.
Alongside food, Nicolau received seeds from which he made a small vegetable garden in his backyard, where he produces tomatoes, cabbage, okra, and other vegetables with the help of his unemployed wife Amélia.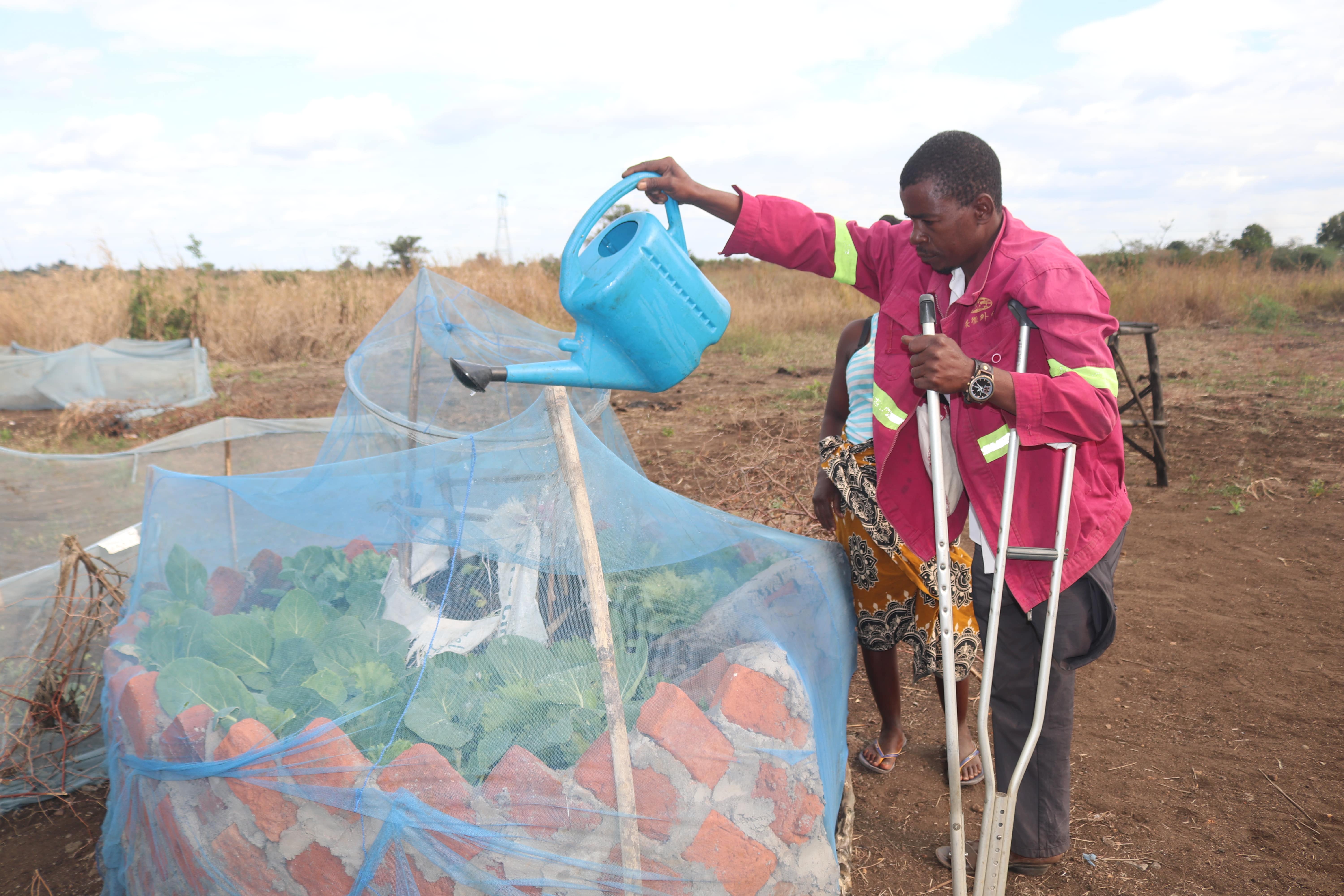 Nicolau doesn't have income-generation activity. Essentially, he depends on charity: "I've received and continue to benefit from aid", he acknowledges, further expressing his desire to see his small metalwork replaced so he can continue with his own business, reunify his family, and regain financial independence. He seeks to do this because "one day the help will end, and if that happens, what will my life look like?"
A life without independence is difficult to bear for Nicolau, and much more so with the restrictions imposed by COVID-19. The partnership between World Vision and the World Food Programme has carried out humanitarian assistance to relieve the effects of Cyclone Idai; with Nicolau being among more than 180,000 people benefiting so far. 
----
By Lourino Pelembe, World Vision Mozambique Communications Officer