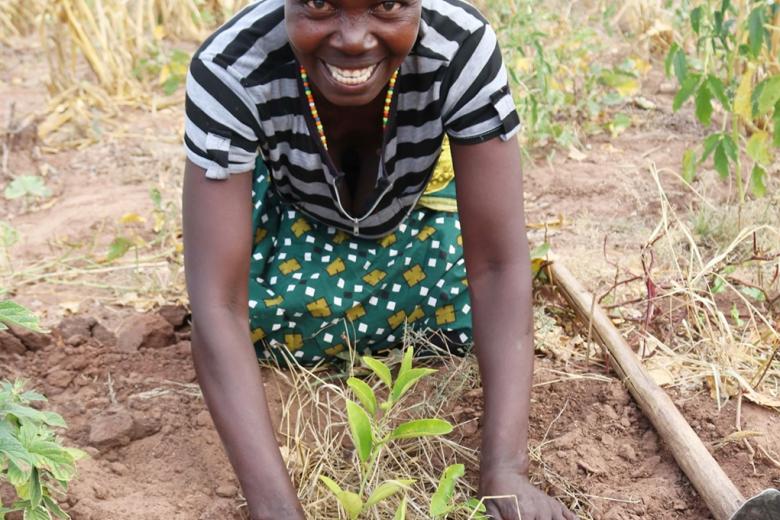 Relieving Cyclone Idai survivors with provisions in the wake of COVID-19
Thursday, June 18, 2020
While still trying to recover from the impact of Cyclone Idai, Maria Luisa, a mother of 12, has had to learn to deal with the novel coronavirus pandemic, raising fear and concerns. Should the country go under total lockdown, she will no longer be able to do odd jobs and work on her land to provide food for her children.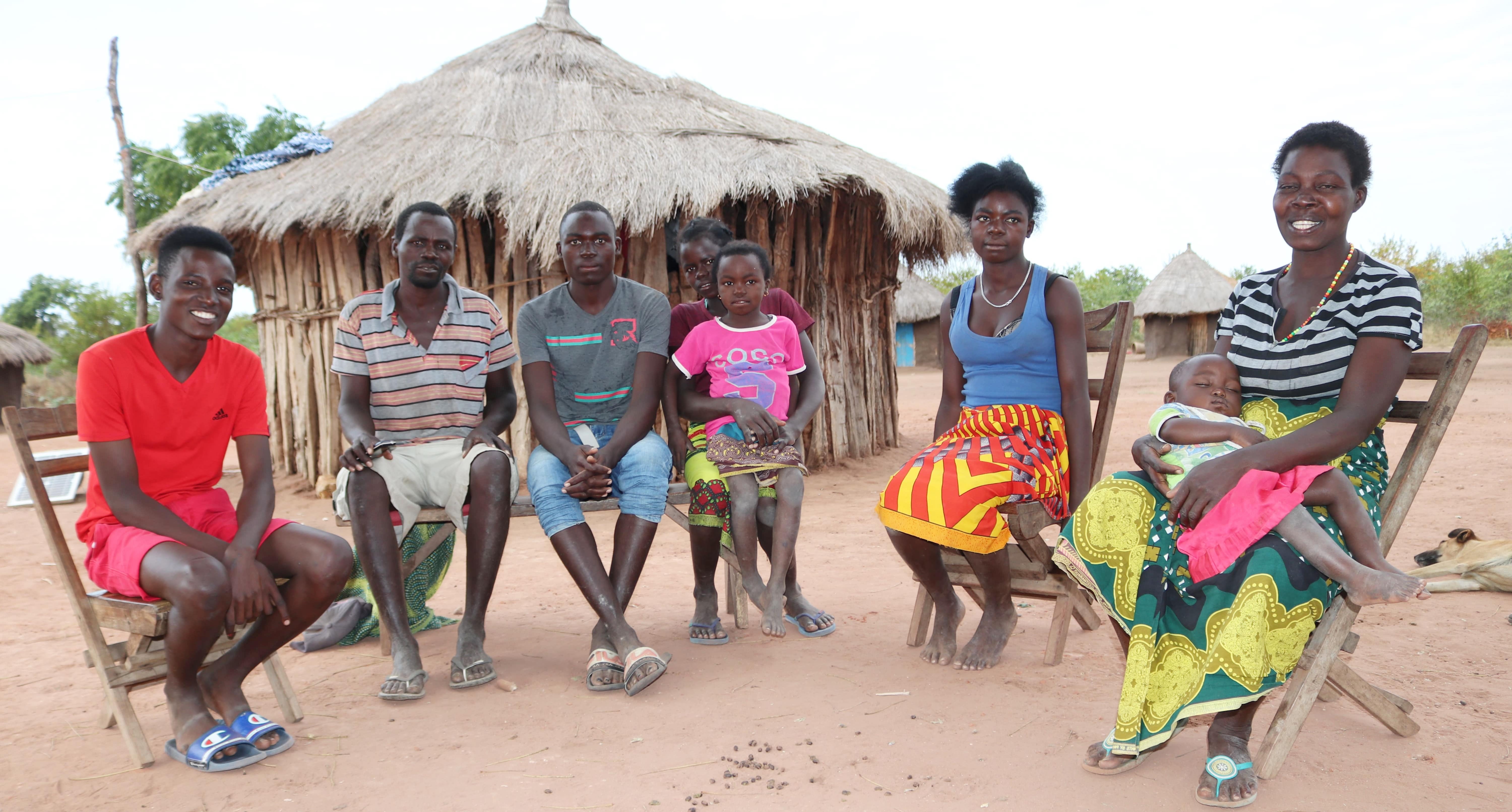 For now, Maria Luisa is a happy woman because she can still feed her children thanks to food provided by the World Food Programme (WFP) through World Vision.
The increasing number of positive COVID-19 cases in Mozambique has however raised concerns for people living in rural areas like Maria Luisa. In the case of Maria, her vivid traumas of the loss of livelihoods from catastrophic damage caused by cyclone Idai; strong winds and extensive flooding; and wiped away harvests and seed stocks still ring strong. For her, thinking of the effects of the novel coronavirus pandemic is unbearable.
"Although the situation of COVID-19 still does not shake us so much, if we compare it with other diseases such as malaria, it has turned our lives round here in Chemba because now we can no longer move freely to get our daily bread", observes the 55-year-old mother.
Although she remains positive and hopeful that COVID-19 will go away, Maria fears that measures in place to combat the pandemic may be tightened soon: "If the Government takes more restrictive measures to limit the spread of this global pandemic, I will not be able to feed my children."
Maria and her unemployed husband rely on subsistence farming and odd jobs to put food on the table. Since they lost their crops to Cyclone Idai, they rely on life-saving food assistance to feed their children who include Rita Adriano (1), Lancastre Adriano (4), and Vitória Adriano (6).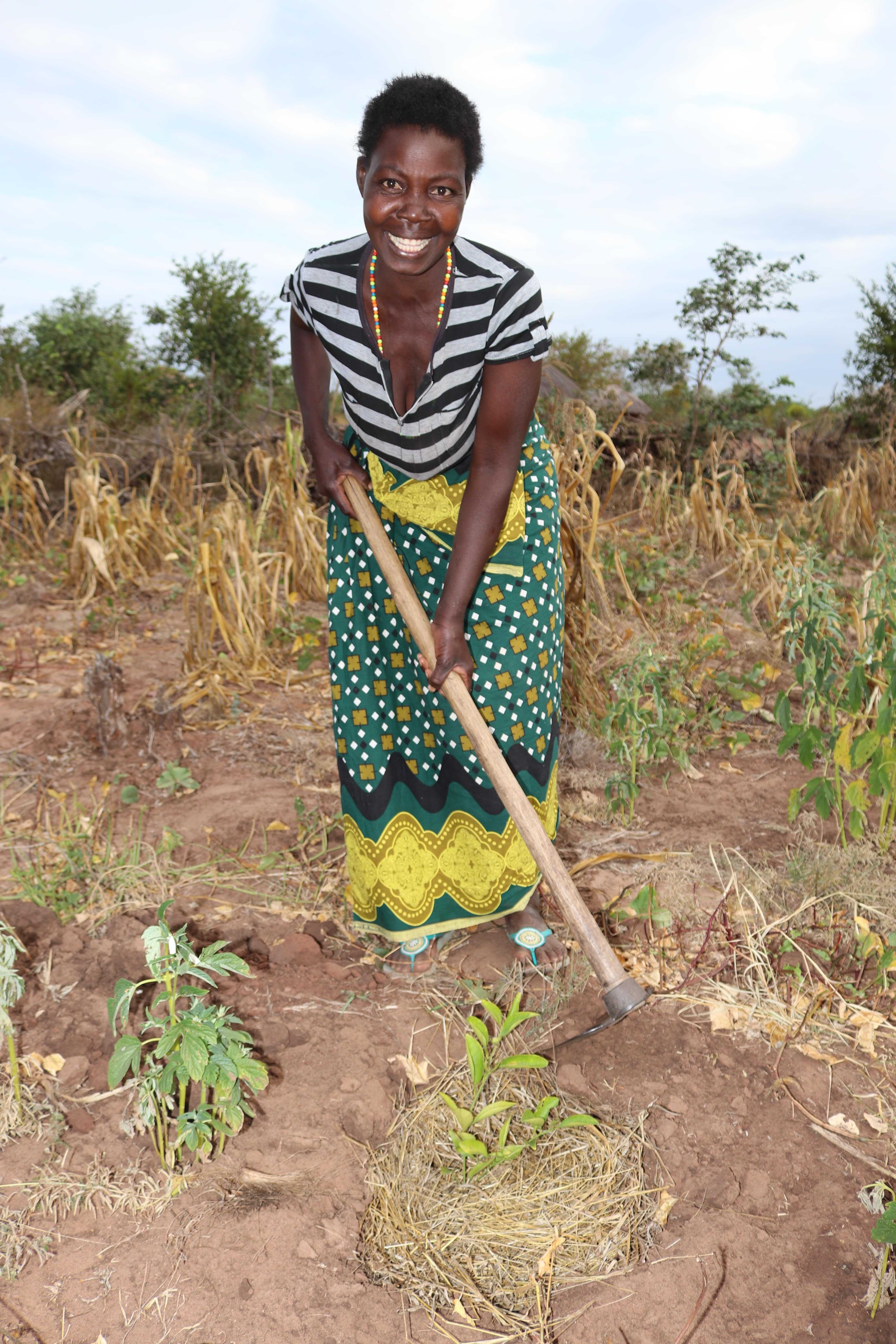 Maria has been, on a monthly basis, receiving 40 kgs of maize, 20 kgs of beans, three litres of oil, 48 eggs, and salt for her family. Additionally, she has benefited from training on cooking nutritious meals for her children.
The food distribution is done in strict compliance with prevention measures against COVID-19 provided by the Ministry of Health of Mozambique, to protect both intervening staff and beneficiaries and limit the spread of the virus in the country. Intervention measures include social distancing, mandatory hand-washing with water and soap or ashes, and use of face masks before accessing distribution sites and participating at awareness-raising sessions provided by the Government's health personnel.
Apart from food provisions, the food assistance project has been training mothers like Maria to prepare nutritious food for their children, and mobilising communities to improve their hygiene conditions through the building of latrines, hand-washing systems (tippy taps), and dish racks.
"A lot has changed in our lives since the project started. It changed the way we are and we live, thanks to all that we have learned and the support provided. We started to have and use latrines and garbage landfills. Our hygiene has improved quite a lot," Maria recognises.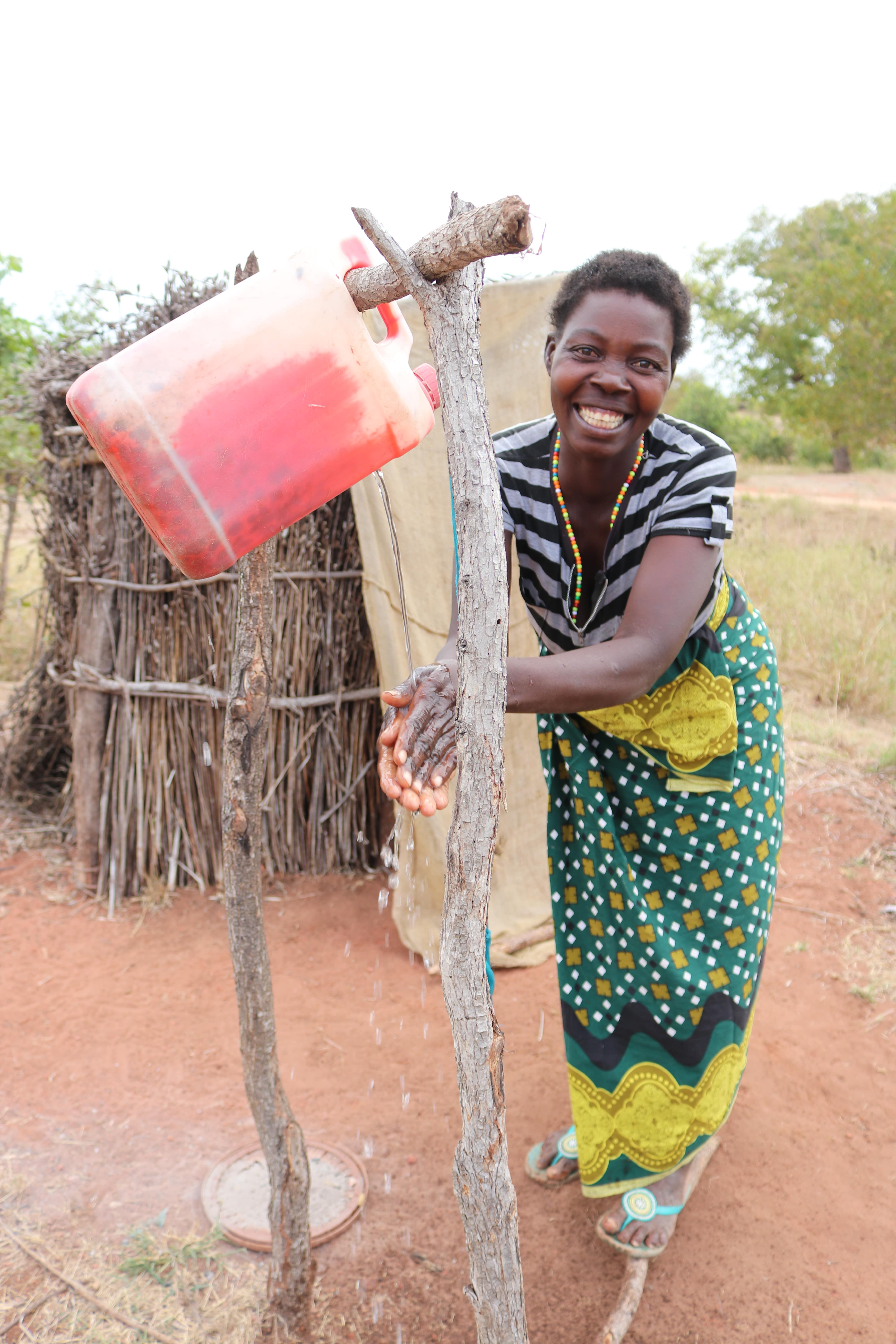 On the other hand, "I have even changed the way I prepare food. Before, I used to mix several ingredients in a single pan. Now, I have learned to prepare nutritious food for my younger children such as enriched porridge. This has been helping them to put weight and grow healthy."
"Food assistance without basic dissemination of information on food nutritional value and proper food preparation can lead to child malnourishment. And if we supply foodstuff without adequate hygiene conditions at the final distribution points, we put children at high risk of foodborne diseases such as stomach cramps, and diarrhoea worsening their nutritional status." says Cremildo Cardoso, a World Vision Health Specialist.
To support people like Maria to stand on their feet, the project has provided orange seedlings and maize and beans seeds. in addition, Maria and others in her community have been benefiting from training on new agricultural practices and techniques to improve production and productivity in their farms.
"I hope to produce a lot in the next agricultural season since agriculture is my only source of income to make ends meet.", she says with a hopeful smile. 
Maria is among more than 370,000 survivors of Cyclone Idai that have been benefiting from WFP and World Vision food assistance.
Learn more about and/or support World Vision's global work to limit the spread of COVID-19 and support the children impacted by it on our COVID-19 Emergency Response Page.