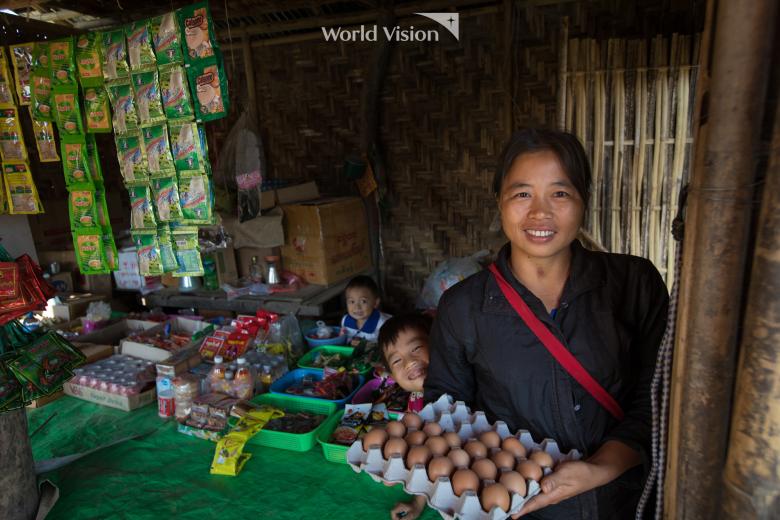 The Light of Hope
Thursday, June 20, 2019
"Being able to be with the family gives you peace, strength, and joy, even if you are in a difficult situation or face unpleasant circumstances", Ngwa Wuu Mee shares her opinion.

Her village was never at peace due to the arm conflicts between the military and the ethnic groups of arms. Therefore, Ngwa Wuu Mee and her family moved to the outskirts of the city where they found a place to stay. 

Before they moved to the new place, they did not have to worry about food supplies since they could grow vegetables and beans on their own farm. When they started a new life at a new place, they had to struggle for daily survival needs. They no longer own the land to farm and Ngwa's husband, Sar, did not earn much as a daily labor. 

 "Because we no longer own farmland, my husband had to work in others' farms as a day laborer. It was really difficult for us to get enough income for the whole family," says Ngwa.

Ngwa wanted to open a small grocery shop to support her family and children but she did not have enough money to invest in. While struggling to find ways to provide for the family, she received a piece of wonderful news that World Vision is accepting proposals for the income-generating program for families in the area. Hoping to shape her dream of running a grocery shop, Ngway applied for the program with the help of the Community-Based Organization.
Now, Ngwa is running a small shop that sells snacks and kitchen goods in front of her house with support from World Vision. She can now help her husband in providing the family and for the education of their children. 

"Now I could use the profit for the education of my children. I do not need to give them extra pocket money because I always packed them with snacks from my store, "says Ngwa Wuu.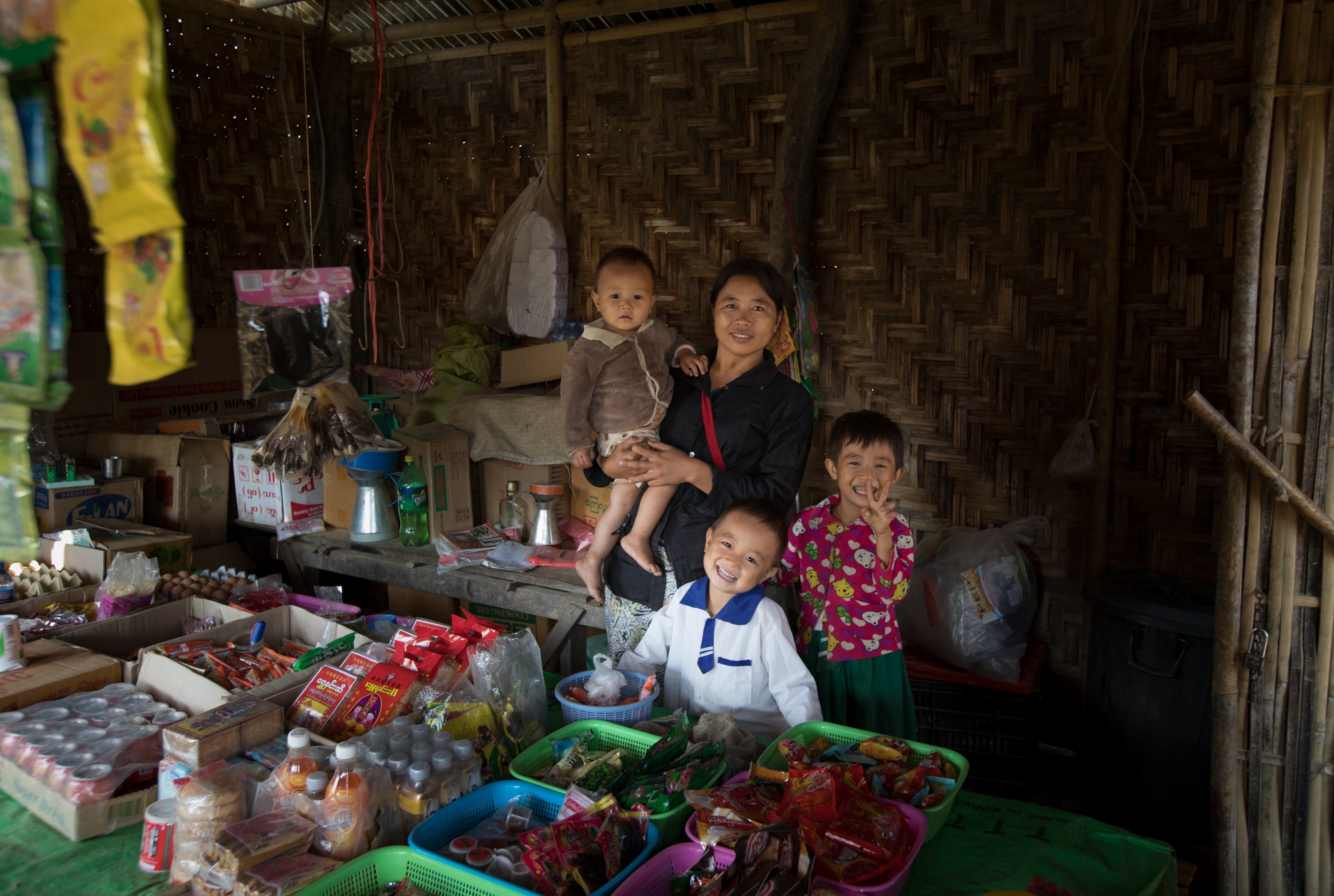 World Vision's Area Rehabilitation Project implements Child Protection, WASH and livelihood activities in selected villages and forms Child Protection Advocacy Group, raises awareness of the Child Protection policy to children and caregivers and gives training to the community about business and helps them improve their income.