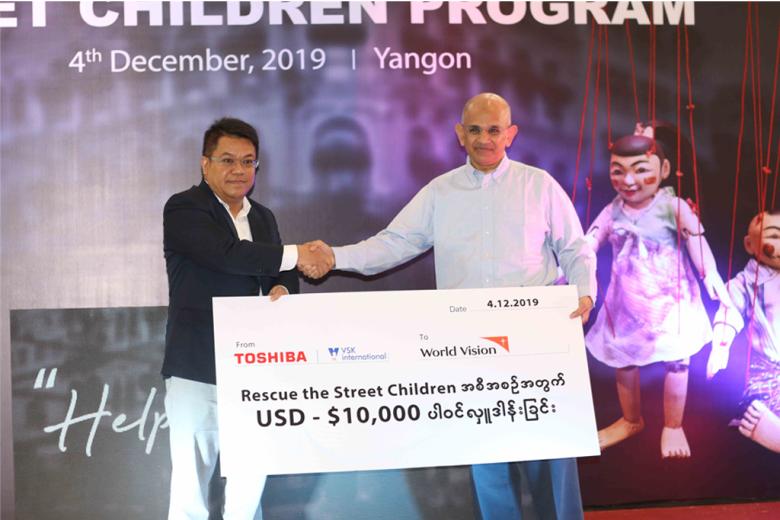 World Vision launches fundraising event to help more street children in Myanmar
Wednesday, January 8, 2020
World Vision Myanmar, with the support of TODAY Ogilvy, launched the first-ever local fundraising event on the 4th of December, 2019, in Yangon, the business city of Myanmar.
Our Promise urges the delivery of high quality, sustainable funding. To realize this, World Vision Myanmar began raising funds locally among private sectors.
This fundraising event deepened World Vision's commitment to the most vulnerable children by focusing on helping those who live on the streets. The issue of street children has been a long term concern, especially in big cities like Yangon and Mandalay, which the government has been trying to address in collaboration with World Vision.  
The event raised awareness about the issue of homeless children living in unsafe situations. The generous contributions received from this event will be used to fund projects for street children in Yangon and Mandalay.
Yoke Thé (Burmese marionettes) was used to symbolize the strings of challenges that bind children to the physical and emotional challenges of living, roaming and fending for themselves on the street. During the event, the Yoke Thé performance called on the audience to participate by donating and cutting the strings to free children who are bound by the vicious cycle of poverty.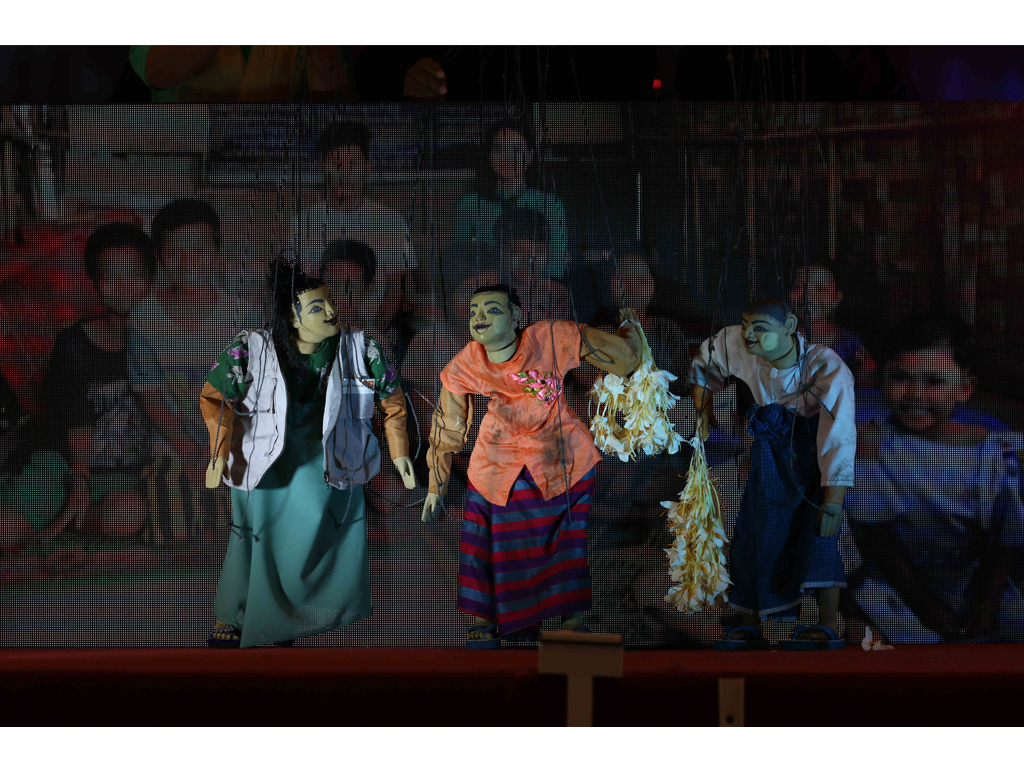 Dr. Tha Tun Oo, Chairperson of TODAY Ogilvy, as well as World Vision Myanmar advisory council member stated "As Myanmar continues to develop with the opening of the economy, it is critical that the public is aware of the harsh reality facing many street children today so that progress will be enjoyed by all parts of society. We are so pleased to be a part of implementing World Vision's event through our creative skills and knowledge".
Mr. Suresh Bartlett, National Director of World Vision Myanmar, mentioned "We are deeply grateful for all of the contributions we have received from our donors today – be it large or small. Donors play an integral role in the work that we do. With their support, we are able to transform the lives of many more children living on the streets of Myanmar. My special thanks to TODAY Ogilvy for their partnership and invaluable Contribution. This is a good example of what we can achieve when we come together and work for the wellbeing of Myanmar's children."
One of the heart touching warming moments was when the story of Aung, a Myanmar swimming champion was presented.  This highlighted his difficult journey from a child living on the streets to having the support of World Vision and realizing his dreams of being a champion.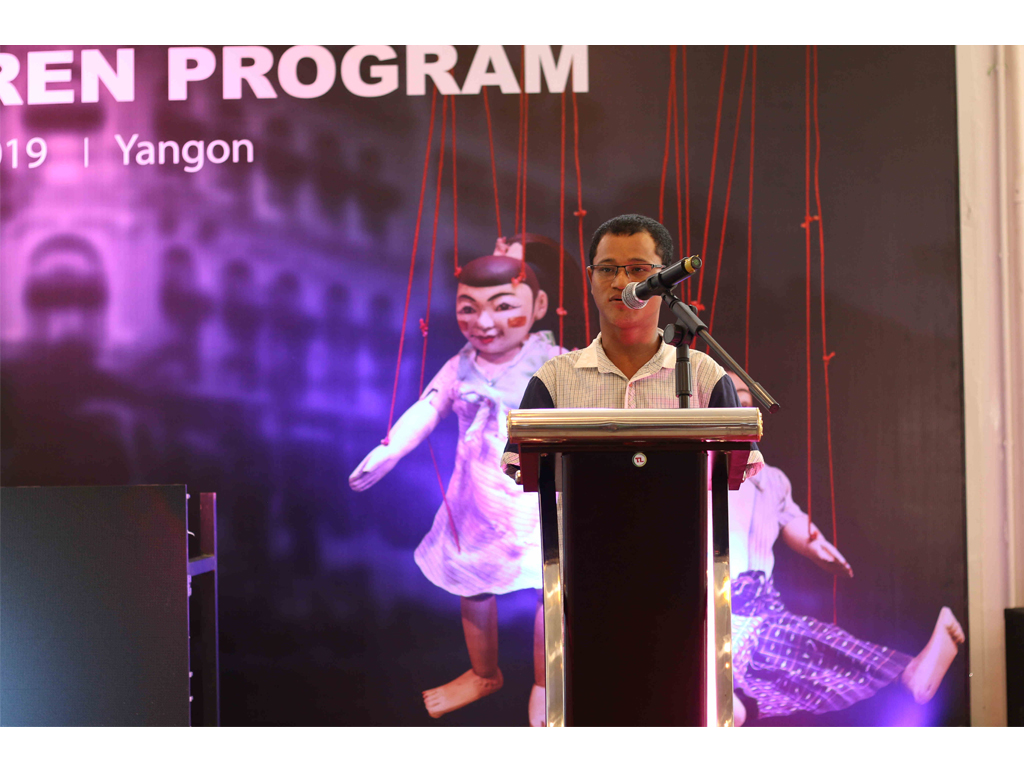 World Vision has been implementing a range of child protection projects in and around Yangon and Mandalay since 1997. This includes family reconciliation and start-up livelihood programs, as well as temporary "drop-in" shelters where street children can go for a meal, bed, bath and classes. To date, World Vision has supported over 2,000 children, of which 734 are back with their families, 136 have completed vocational training and 66 have established small businesses or obtained jobs.