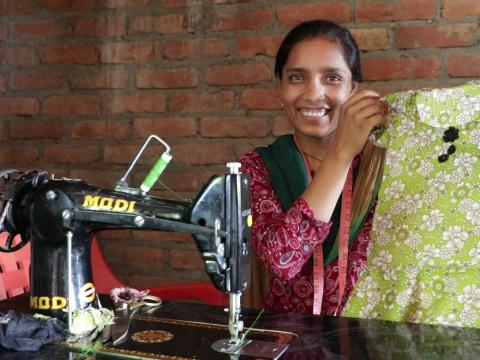 A young girl with a big dream
Friday, August 23, 2019
A 19-year old girl, who looks after her parents and younger siblings, is a World Vision sponsored child. She is Noorjahan Khatoon, a resident of Rupandehi district. She was registered with World Vision International Nepal's (WVIN) sponsorship programme at the age of five. Born and brought up in a poor Muslim family, she overcome many obstructions to get to where she is today.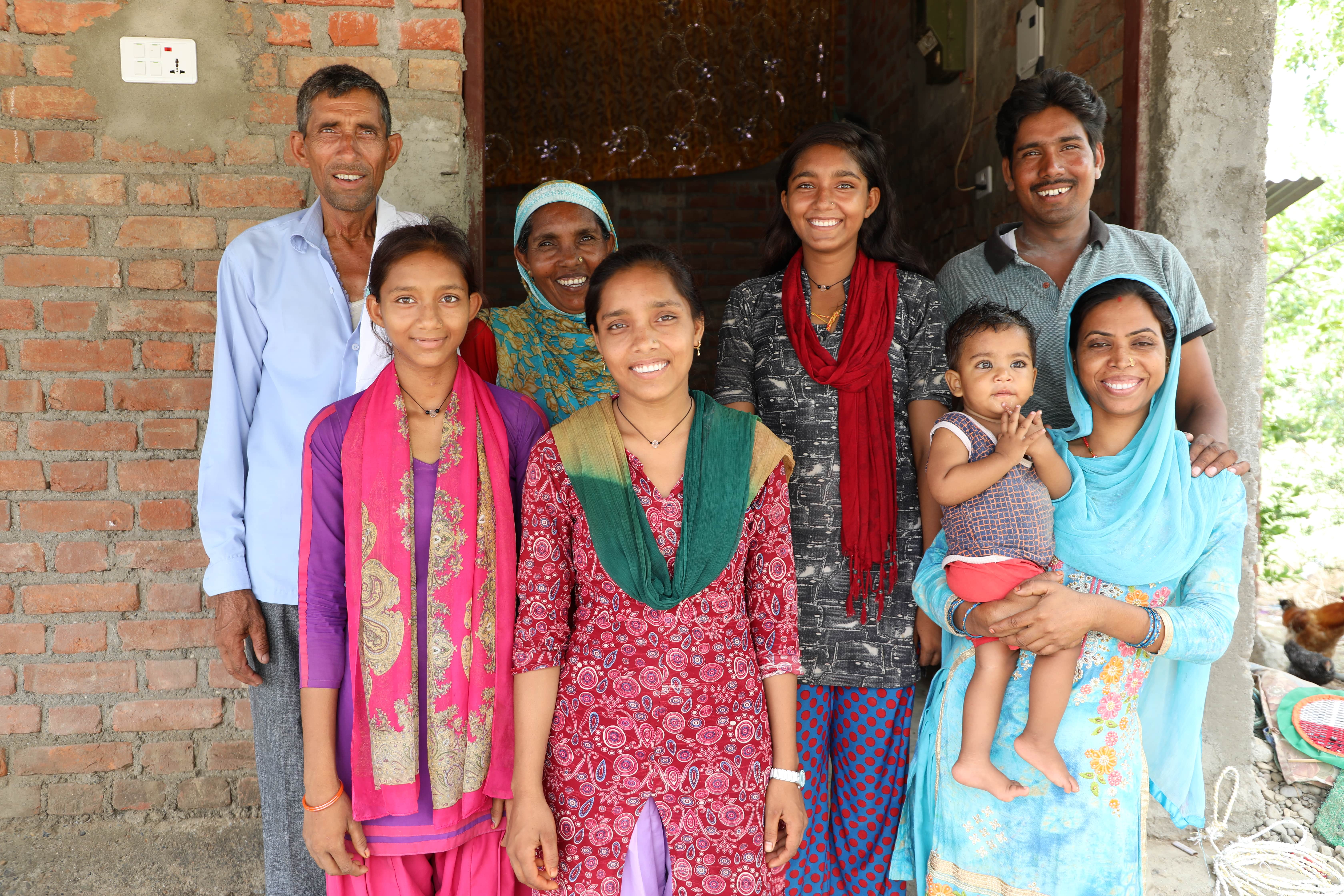 Noorjahan earns around NPR 9,000 (USD 90) in month sewing clothes. Her family doesn't have to worry about two meals anymore. Their situation was different a few years ago, before she received a sewing machine worth NPR 26,500 (USD 265) from WVIN as a business startup support. She also received training which taught her to operate the machine and improve her tailoring skills.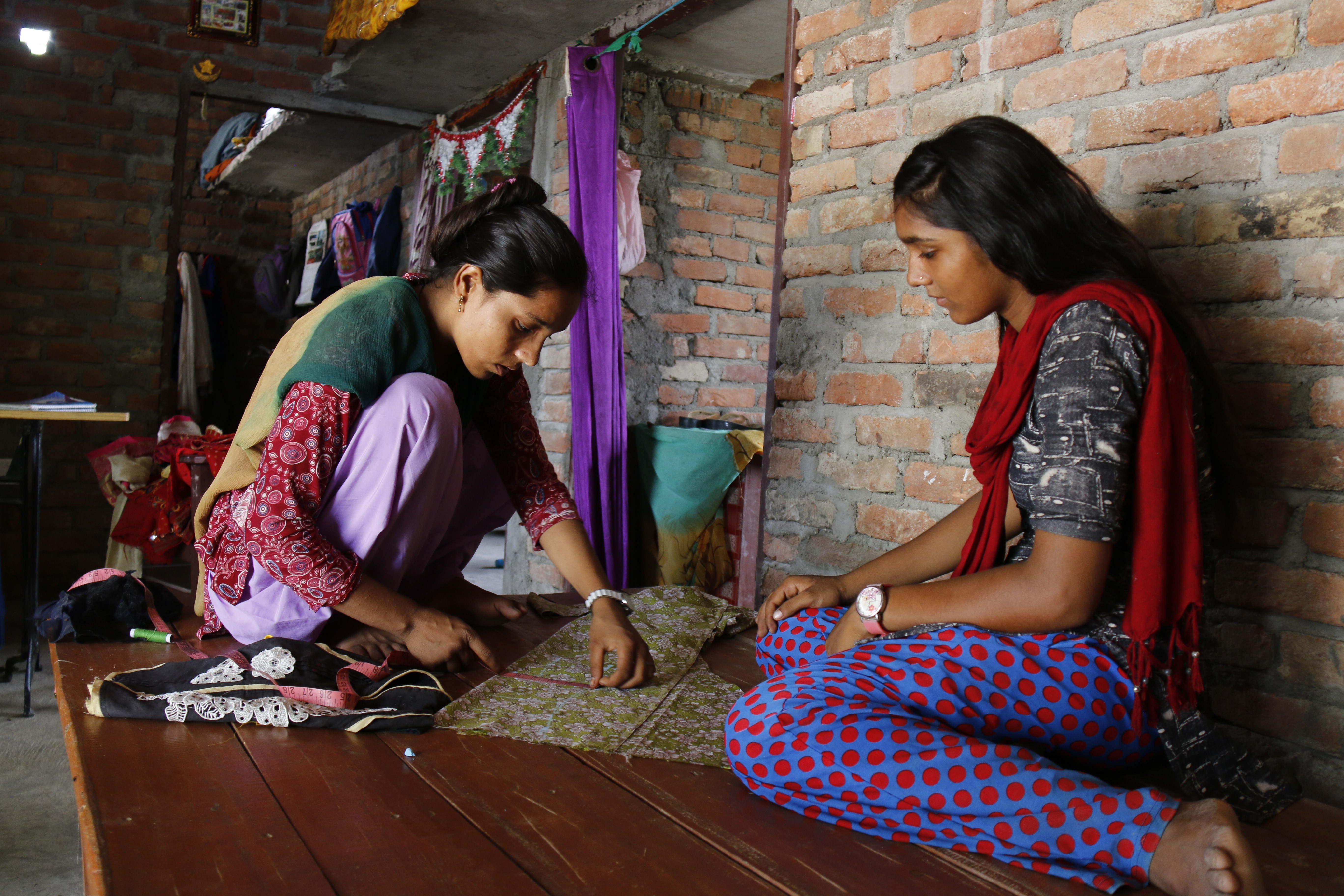 Noorjahan believes knowledge and skills can be enhanced by sharing. She has been supporting her younger sisters, as well as vulnerable girls in her village, develop their skills in tailoring. Currently, she is engaging four local girls in sewing training, charging only NPR 500 (USD 5) monthly per person.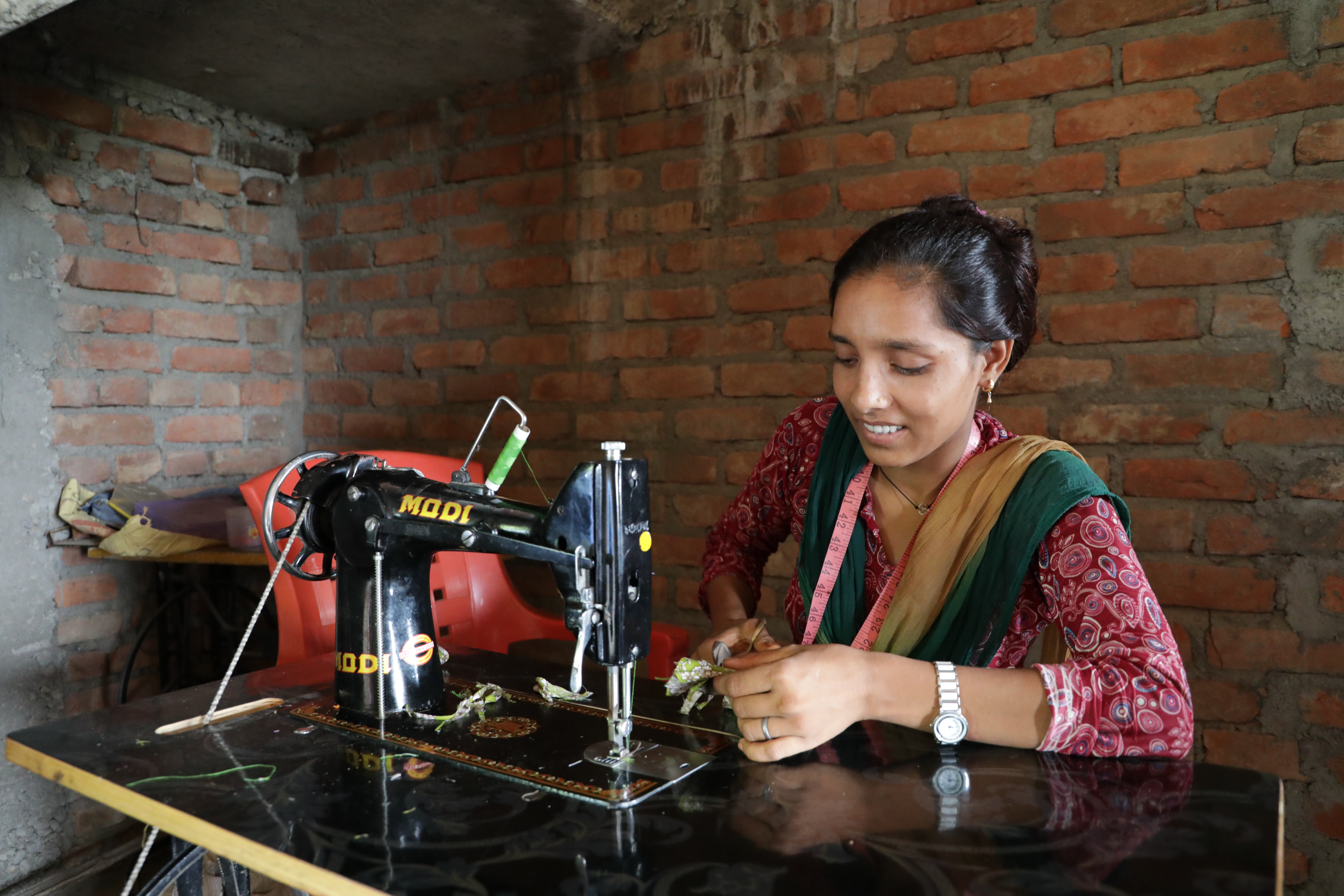 Noorjahan doesn't limit herself to family and profession. She is also active in community development and encourages others to get involved in social initiatives. She is the leader of the 27-member SKYE (Skills and Knowledge for Youth economic Empowerment) club formed by WVIN in Rupandehi district.
"I was shy and couldn't speak in front of new people. But the trainings and exposures I received at the SKYE club made me confident and developed my public speaking skill", she highlights.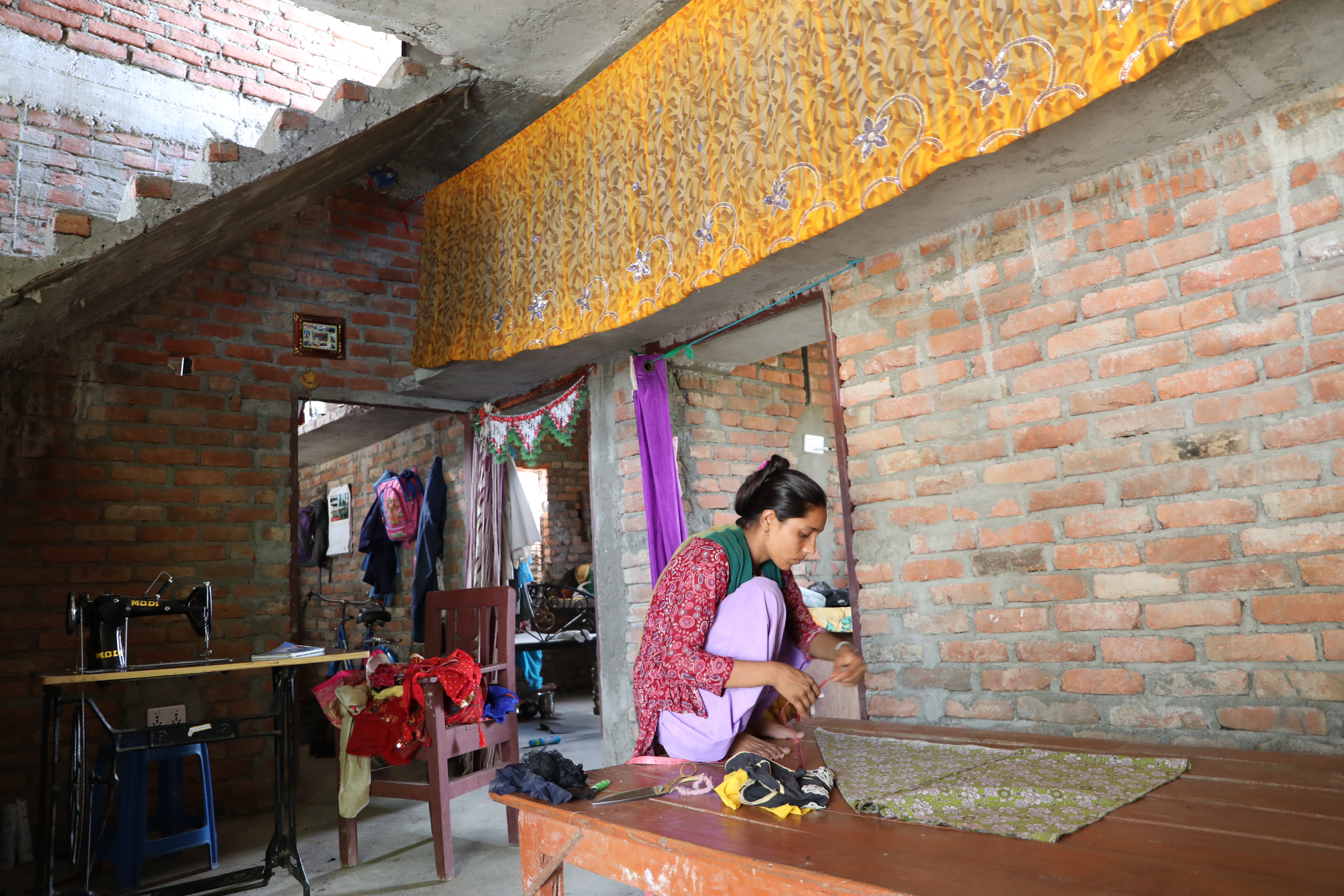 Noorjahan has also acquired knowledge about child marriage. She's learned about various social issues, including child marriage at the SKYE club. Now, she teaches other vulnerable girls and community about child marriage. After learning from Noorjahan, her parents have committed to stand against early marriage of their children.
"I will not let any of my children to get married before 20 years of age. I will support them to pursue higher education and get good jobs. I am very happy Noorjahan has gained confidence in her work nowadays", says 46-year old Shahbir Musalman, father of Noorjahan.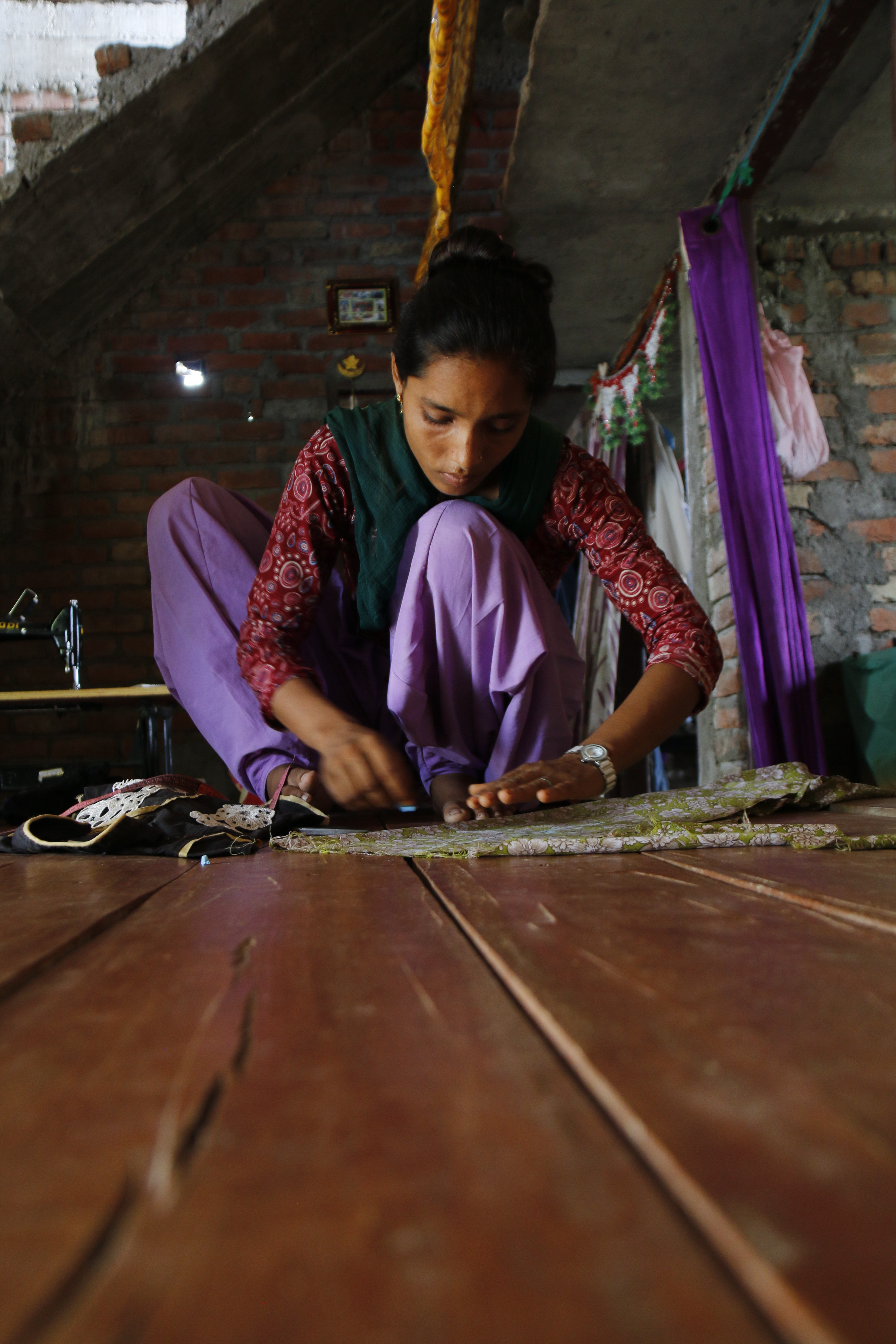 Noorjahan has a big dream! She plans to expand her tailoring business, train and empower more women and girls so they can lead better lives.