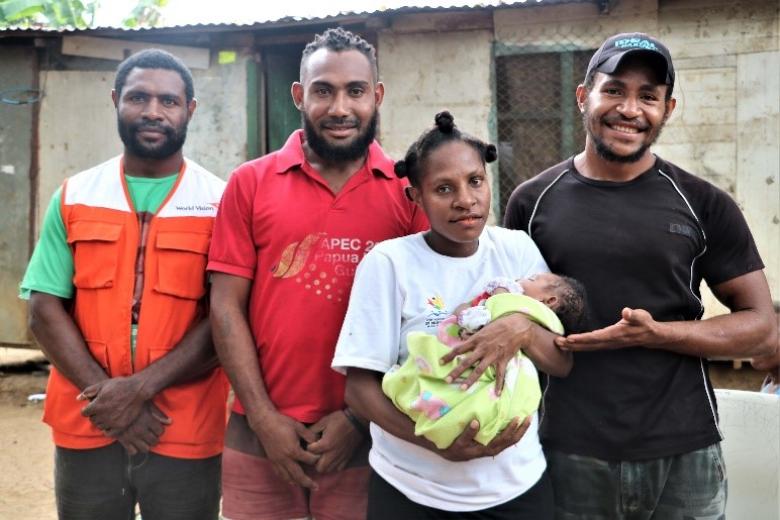 Norman's contribution in beating malnutrition
Monday, August 2, 2021
"Did you know that Papua New Guinea (PNG) leads the Pacific with the highest rates of malnutrition?
The main problem in PNG is stunting. This is what happens when the body does not receive a nutritious and balanced meal and does not form and grow properly," were the first words that resounded from the confident young man seated in front of me.
I was impressed, as he did not seem much older than my own son. I wanted to hear more.
I soon found out that his name was Norman Danga, he was from Jiwaka Province and he was a little shy of his twentieth birthday.
Norman is affectionately known as "the doctor" in his community at 9mile Jimi Block. He does not have any formal medical qualifications, and dropped out of school after year 12, however empowered and equipped with his knowledge gained through the World Visions 'Caring for Nutrition' (C4N) Project, Norman has been accorded the title by the residents  of his community.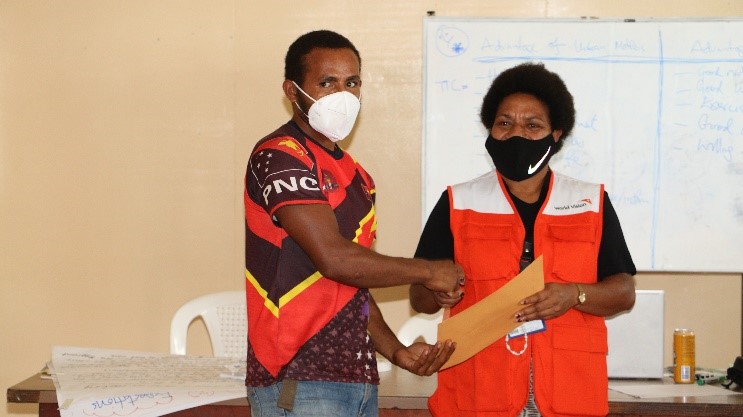 "I did not go to university or anything but I feel very empowered with my little training and skills gained to help the women in my community at Jimi Block by teaching the men and male youths to step out of the 'gender box' defined by our cultural taboos to help their girlfriends, wives, children and families," he says
Norman, like most other unengaged youths at 9mile. After Grade 12, he dropped out of school and went to stay with his uncle who lives at Jimi Block in the suburb of 9mile in Port Moresby. It was here he received his breakthrough.
Whilst living with his uncle, he was identified and selected by World Vision Caring for Nutrition Project officer, Jack Kopunye.
Jack noticed that Norman showed a keen interest and asked many intelligent questions of the C4N officers each time they visited his community where the C4N project had started the 'Backyard Gardening' concept.
Norman was selected with 10 other youths to become a 'Community Resource Person' (CRP) for his community and the suburb of 9Mile. He is one of twenty CRPs attached to the Caring for Nutrition (C4N) project in Port Moresby under the C4N project implemented by World Vision through funding from the Australian Government managed by the Australian NGO Cooperation Program (ANCP).
In early 2020, Norman began his training.
The World Vision C4N team conducted various trainings at Jimi Block with Norman and the other CRPs. They undertook Infant & Young Child Feeding (IFCY), Time Targeted Counselling (TTC), Male Engagement and Backyard Gardening.
"I feel so happy that I have been able to help couples like Lucy and Josiah in my community to have a successful birth. They are just one of couples I counsel through World Vision's Caring for Nutrition Time Targeted Counselling and Man Care and now God has blessed them with a beautiful 4 month old son."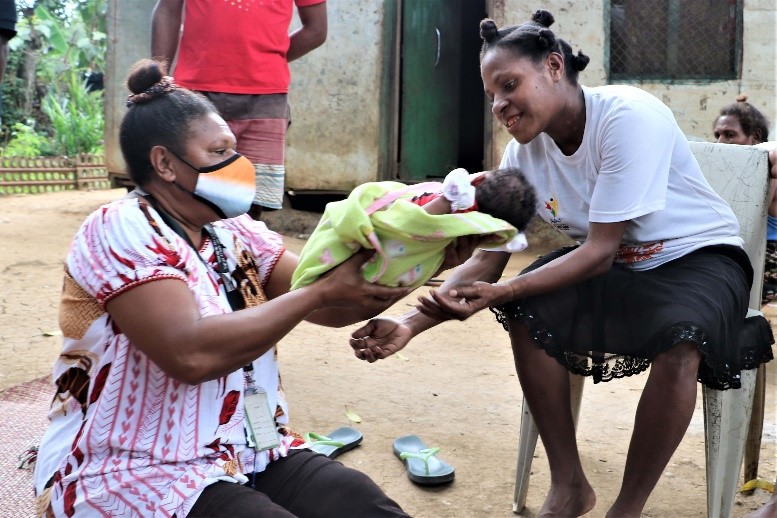 Although not a doctor, couples like Lucy and Josiah would argue otherwise. Lucy and Josiah were on the verge of giving up following two still births. Their breakthrough came through the Bloc Doctor, Norman's encouragement and counselling and in 2020 Lucy gave birth to a healthy baby boy.
Like many other cases at the Bloc, Norman admits Lucy and Josiah's case was not easy, "It took time and continuous visits to them but Josiah is a changed man and diligently helped Lucy through her pregnancy to receive their blessing now 4months old."
Norman helped Josiah, and other couples by providing guidance, house to house counselling and Man Care training techniques to ensure pregnant women in his community received support and nourishment from male partners.
"When a woman in the community is about to deliver, we CRPs ensure we give the expectant parents baby kits and show the proper techniques of holding infants and breastfeeding as breast milk is the best nourishment any newborn can have," Norman gestured the cradling arm motion as if carrying an invisible infant.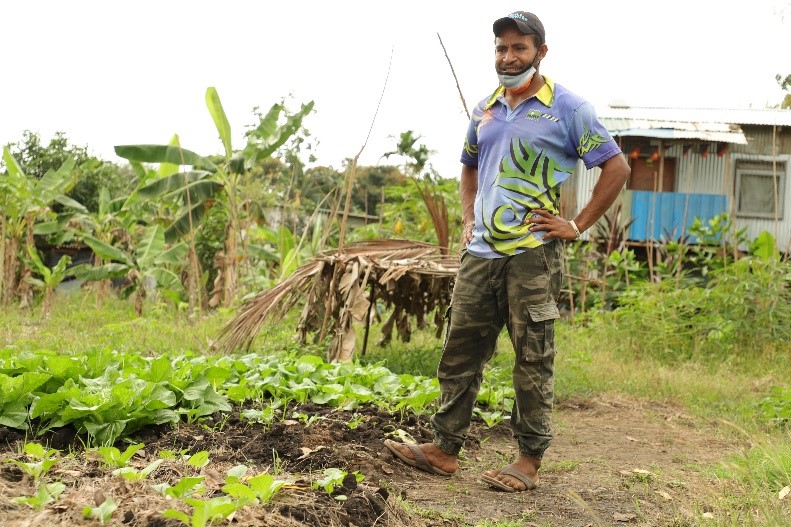 He then took us out to his home  and proudly showed us his plot, "I have also used the techniques taught me by C4N in backyard gardening and the tools World Vision gave me, a spade and grass knife and seedlings to start my own garden. From my first harvest I received K70 from the sales which encouraged me to expand my plot," remarked Norman. 
Unable to conceal the gratitude on his face and in his voice, Norman iterated for what must have been the fifth or sixth time, "I am so thankful to Jack and World Vision for empowering me. The Caring for Nutrition project gave me a chance to enhance my life and that of others in my community. With the training I received, I am also helping myself. I know that when the day comes, I will be an understanding and supportive husband to my wife and a great father to my children."