Separate school toilets help transform behaviour of students
Monday, March 29, 2021
"The transformation we have noticed in students since the inception of the School Health Club initiated by the World Vision's Water, Sanitation, and Hygiene (WaSH) project in school officers is amazing", said John Avero, Health Club Teacher in Charge at Sipatako Primary School in Panguna Central Bougainville.
Nestled about 2 kilometers off the main Panguna highway and set at the foot of a lush mountain range in Panguna is Sipatako Primary School. With a population of just under 800 students, the school is a Catholic Mission-run institution that was established in the 1950s and closed during the Bougainville crisis then re-opened in 1997.
Headteacher Mrs. Jacinta James who has been teaching at Sipatako for the last 4 years recollects how things were before the World Vision's WASH officer's intervention. "Before World Vision came along, our students used to go into the bushes to defecate during the school hours as we did not have any toilets".
"Each week I would have about 3-5 students come to my office requesting to go home because of stomach upset or diarrhea. In 2020 after our new toilets and ablution block was built and the students started using the facilities, I no longer see many students in my office anymore", said Mrs. James.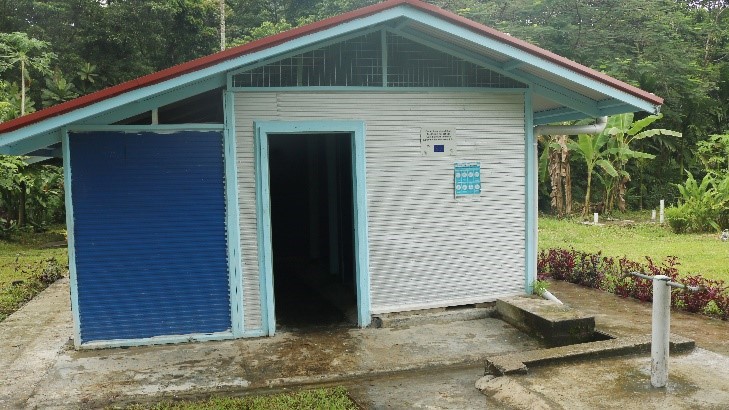 Excited by the newly built ablution block, and the spike in coronavirus cases being experienced by Bougainville and PNG right now, Mrs. James wanted to really bring the WASH message home. Teacher in Charge of Health, Mr. Avero was encouraged to undertake the mammoth task of creating and leading the 'School Health and Hygiene Club'.
"Our Health Hygiene Club was created in 2020 but disrupted due to COVID-19, therefore this year our club will go full swing. Duties include ablution block cleaning duties, school beautification, classroom cleanliness student health and hygiene to improve student's well-being and provide a conducive environment to learn in", said Mr. Avero.
Echoing the same issues as Mrs. James, he said that before the construction of the ablution block students were disposing of their rubbish in the nearby bushes. Our school administration used to have a lot of complaints from the community living around the school about the stench from students openly defecating near their homes and gardens", said Mr. Avero.
"We are very grateful to the donors and World Vision for this. Furthermore, we do not have any more complaints from the community and there has been a significant reduction in student absenteeism, water, and waste disposal related diseases", Mr. Avero added.
A very grateful Principle Mrs. James expressed her gratitude saying that the school was overwhelmed by the gift of the ablution block which included an incinerator for waste disposal of menstrual pads.
"In the past, we were not able to properly dispose and burn our feminine pads, with the incinerator which was built with the ablution block, we can now control, burn and dispose of this feminine rubbish properly and respectably. We have a boy's toilet separate from the girls for privacy, and for this, I am thankful as the Personal Development teacher".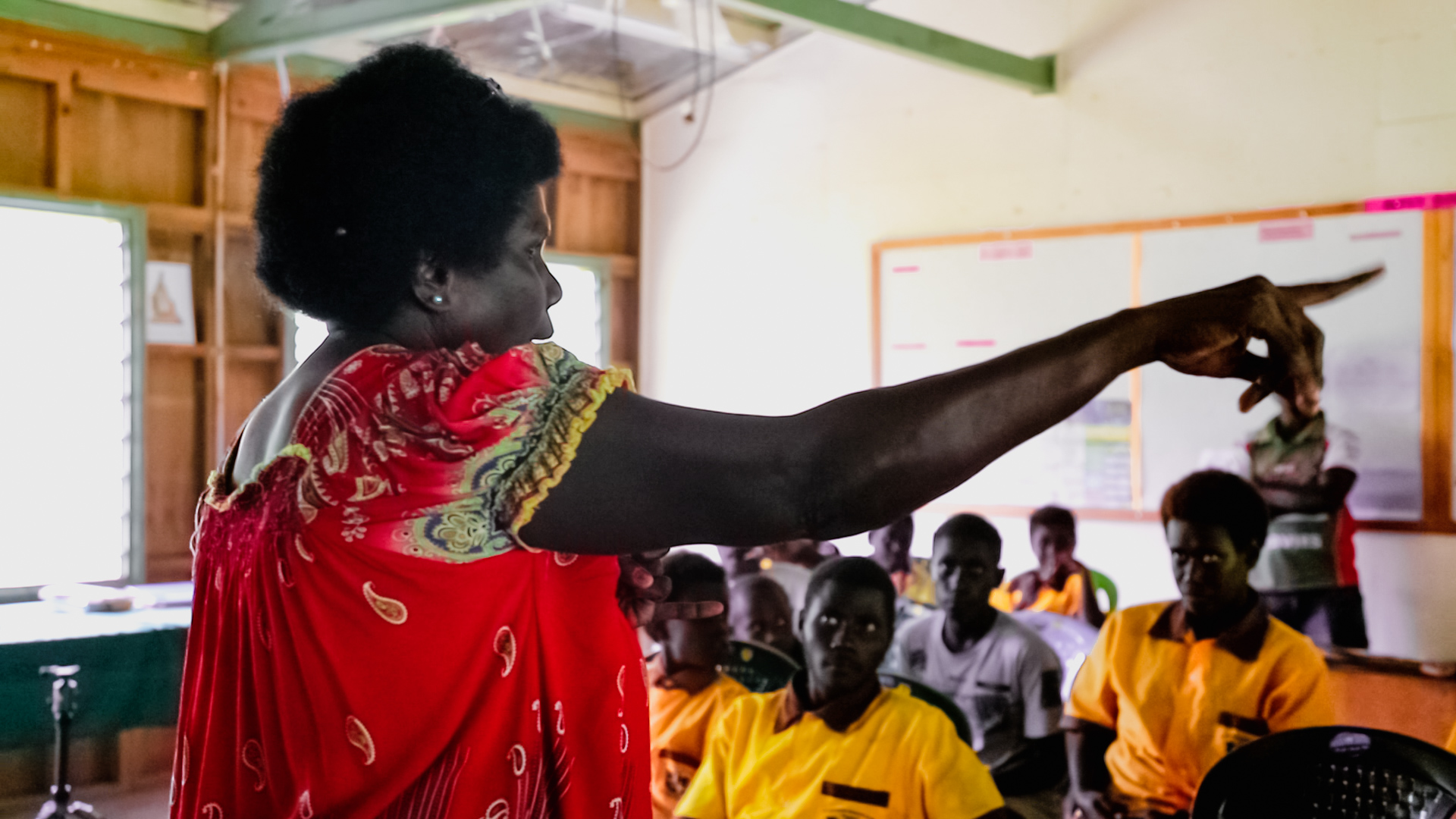 The School Board of Management (SBoM) was so impressed and elated at the facilities constructed that it took WASH in Sipatako Primary School a step further by funding the construction of a shower block as an extension to the ablution block so staff and students could also have a shower if they needed to.
"We are very grateful to the European Union, UNICEF, and World Vision for this infrastructure that our school could not and would not have built on our own. It gave us the push we needed and now not only do we have an ablution block and incinerator but a shower room as well. Thank you very much and we will ensure we maintain the facilities for the students of Sipatako Primary in the years to come", said a very grateful Mrs. Jack.
Under its Wash in School, (WinS) component of the European Union and UNICEF funded WASH Klinpela Komuniti Project (KKP) in Central Bougainville.
Sipatako Primary school received a separate male and female toilet, an incinerator, and taps outside the toilet for hand washing. There is also a separate hand washing station set up on the school grounds, and two 9000 Litre water tanks for water storage for both the ablution block and handwashing facility.
The Klinpela Komuniti Projek is co-funded by the European Union, UNICEF, and the Government of Papua New Guinea and implemented by World Vision with technical guidance from UNICEF.
EU-UNICEF is jointly supporting the rollout of the PNG National WASH Policy 2015–2030 through the water, sanitation, and hygiene project. This is to improve access to WASH services in up to 200 schools, 36 health centers, and 800 neighboring communities in four districts – Central Bougainville, Nawaeb, Goroka, and Hagen Central, by helping them achieve open defecation-free status and improving hygiene practices and services.