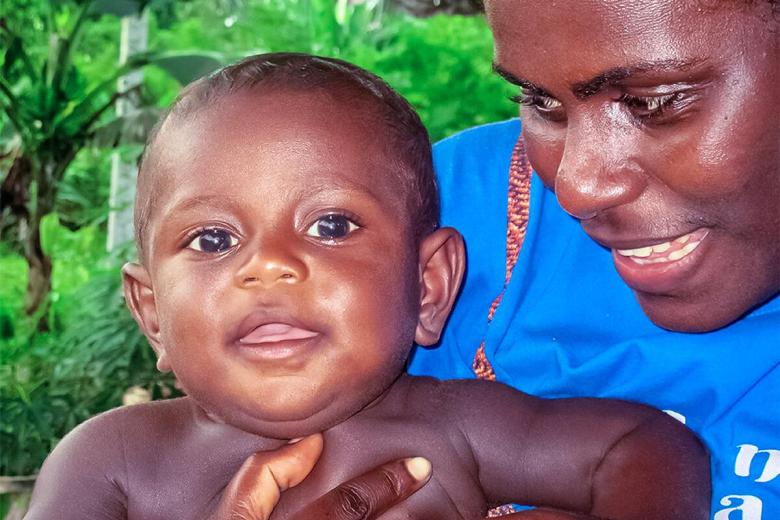 Tandem Breastfeeding: Caring for Nutrition Project saved my life
Wednesday, July 27, 2022
Tandem Breastfeeding.
Caring for Nutrition Project Saved my life.
Maria joined World Vision Papua New Guinea's Care for Nutrition programme in February 2020. She has greatly benefitted from the programme, a life-changing experience. This is her story.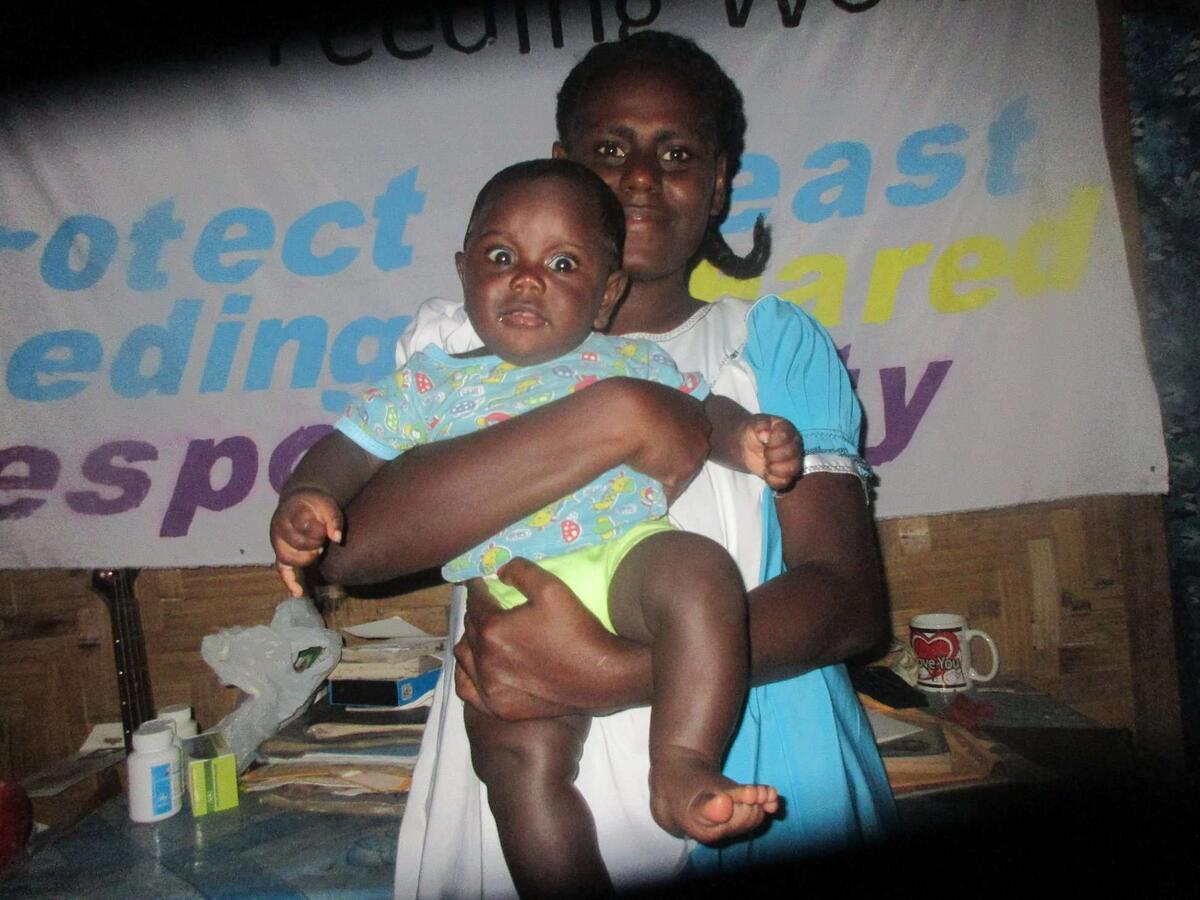 When I first found out that I was pregnant, I was so worried that I just cried my heart out. I felt very sympathetic for my 10-month-old son, Stevenson. I had mixed emotions; uncertainty about how to look after my son and I felt ashamed, because my situation contradicted what we trained mothers in the communities. The burden of this matter was so heavy in my heart, I had to share with my colleagues. Fortunately, Vasthie Ipinui - a nursing professional - enlightened me on the best ways to go about tandem breastfeeding. She recommended that it would be easy to go about this through consistent nutritious feeding, normal breastfeeding, continuous love and care to Stevenson. I was also very fortunate to have had the support of my colleagues and this rejuvenated my energy and motivated me to forge on and face this challenging situation that I had ahead of me.
Tandem breastfeeding is breastfeeding two or more children of different ages at the same time. According to World Health Organization, breastfeeding is one of the most effective ways to ensure child health and survival. Infants should be breastfed for the first six months to attain optimal growth, development and health. Afterwards, the child should feed on nutritious foods alongside breastfeeding to the age of two years and above. Tandem breastfeeding occurs on occasions when a mother becomes pregnant while still breastfeeding a younger toddler. Many mothers may face criticism or social stigma, often due to inadequate research and knowledge of the practice.
Research conducted by National Institute of Health states that human milk beyond one year postpartum provides immunomodulatory components, or antioxidant properties. Although breastfeeding during pregnancy and tandem breastfeeding are less common, there are women who continue to breastfeed during their next pregnancy and then simultaneously breastfeed their newborn and toddler. Research conducted among tandem breastfeeding and non-lactating mothers did not show significant differences in the composition of the colostrum produced. Tandem Breastfeeding does not affect the health of the newborn, and the tandem breastfed children sufficiently increase in body weight, establish strong mother-child bonds and older-newborn child intimacy. The mother also benefits as tandem breastfeeding reduces the risk of plugged ducts and breast engorgement. It also does not pose a risk of maternal malnutrition, although it may cause a shortage of some nutrients. Most mothers report a decrease in milk production during pregnancy. Observations show that children often give up feeding during the next pregnancy, because the taste of the milk changes, which is associated with hormonal changes affecting the mammary gland.
During the World Vision Target Timed Counselling sessions that I attended alongside Vasthie Ipinui, she enlightened mothers on the best ways to go about tandem breastfeeding, such as proper mental preparation of the older child and feeding them nutritious foods to complement breast milk. The downsides of the tandem breastfeeding on the mother are; sore nipples, fatigue, nausea, hormonal changes and low milk supply which may lead to older child losing interest.
In my third trimester, the officers started using my situation as a tutorial case study during Caring for Nutrition household visits. My situation was an eye opener, as the community members often changed their narratives from negative to positive remarks regarding tandem breastfeeding saying, "This must be true, because your son is healthy and happy!"
When I was around 37 weeks pregnant, I deprived Stevenson from feeding on one side of the breast to ensure my newborn had sufficient colostrum after birth. On 6th March, 2021, when I gave birth to Lincoln, I continued breastfeeding both of them as I still didn't wean Stevenson. It was difficult at first, especially at night, but I got accustomed to it. When the intake of breastmilk by both children was high, the production was also high. This dismissed the negative comments I had earlier received that Stevenson would reduce the milk supply of Lincoln. The Infant and Young Children Feeding Trainings were also very vital, as they prepared me mentally for my journey.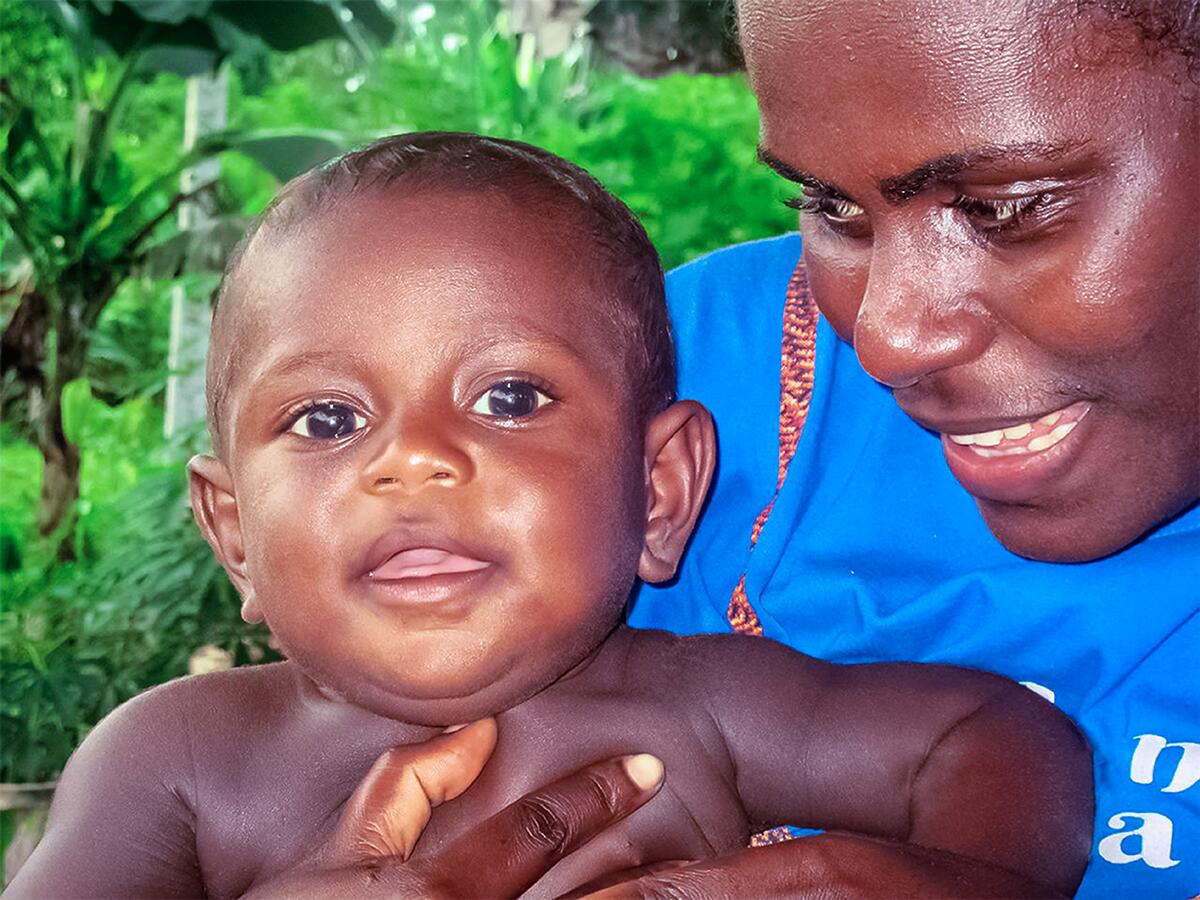 Lincoln is now 4 months old, he has good weight gain and currently weighs eight kilogrammes, with a Mid-Upper Arm Circumference (MUAC) of 15cm. Stevenson on the other hand, is one year, 10 months old, and weighs 10 kilogrammes. He has a MUAC of 15 cm as well. I believe that my tandem breastfeeding journey changed the mindsets of many people and I am glad it happened.
I am very grateful to have been employed by World Vision as I also had the opportunity to learn from the Caring for Nutrition Project, which has greatly impacted my life and my family's. The result of my pregnancy after Stevenson would have been very different, it would have been very stressful if I didn't have all the information that I was able to access through the Caring for Nutrition Project. Otherwise, I would still be in the dark. The result of my pregnancy after Stevenson would have been very different. It would have been a stressful journey. The Caring for Nutrition Project truly saved my life.
#HealthandNutrition  #Breastfeeding  #MaternalCare  #TandemBreastfeeding  #C4N