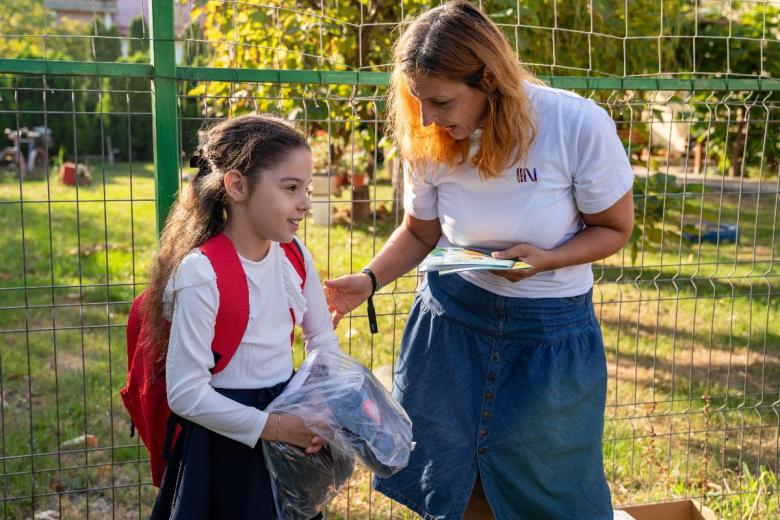 The Romanian children's ambition to go to school despite financial hardships.
Tuesday, September 26, 2023
By Florinela Iosip, Communicator at World Vision Romania
Valentin, a 17-year-old boy, builds his future between the walls of a vocational school and the space behind the counter of an establishment in Călărași, a small county in the southern part of Romania. He's in the eleventh grade, his final year, but he doesn't see graduation as the end. On the contrary. Next year, he plans to take the Baccalaureate exam. Then, he wants to apply to a gastronomy college in Bucharest, and eventually aims to open his own restaurant. He knows it will be expensive, but he has a plan to raise the necessary funds: working as a waiter or chef's assistant on a cruise ship. This a road taken by thousands of Romanian teens working in hospitality and food industry.  
"Since ninth grade, I've been working. I work on weekends and during summer at a restaurant. I mostly support myself. It's not that hard, as I also do my apprenticeship at the restaurant. With the money I earn, I pay for my lodging, and my family can take care of my younger siblings," the teenager said. 
His student dormitory is far from his family, who reside in a village 70 kilometers away. Amidst this maze of responsibilities and aspirations, Valentin found allies in our donors, who believe in the power of education. This is how we managed to provide him with a backpack full of school supplies last year and, more importantly, with a direction. "I want more for myself," he told, flipping through a notebook that can still be used this school year. 
Valentin's story shows the immense potential and resilience of Romanian youth, even when faced with daily challenges. Unfortunately, not all stories are as optimistic. Despite the ambition and determination of young people like Valentin, the Romanian educational system faces numerous shortcomings that can disrupt students' paths.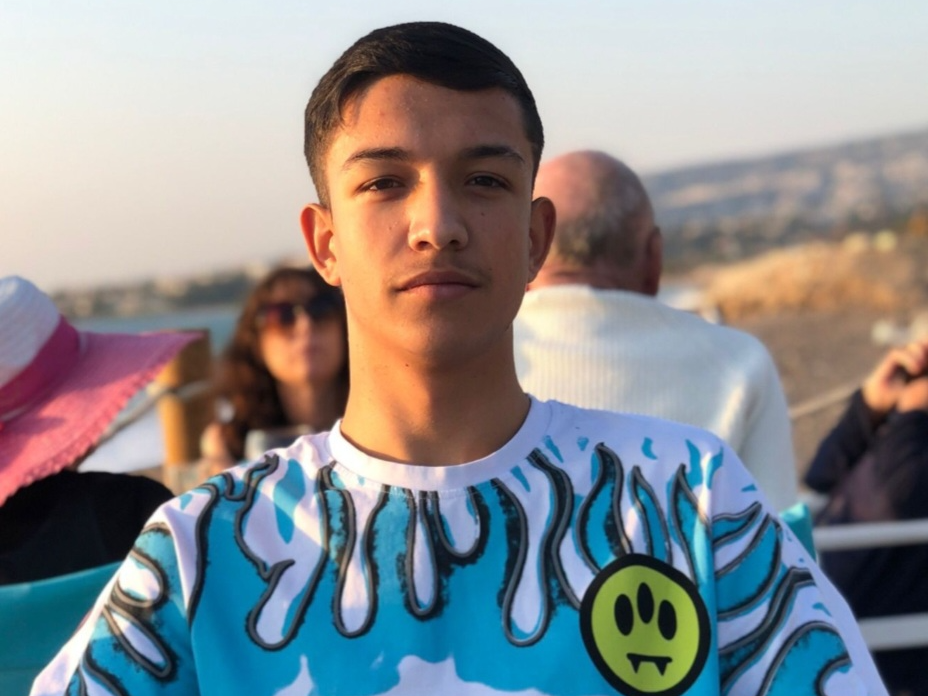 Children, Parents, and Teachers: Facing the Odds 
Six out of ten teachers report that their schools lack updated and engaging textbooks to enhance students' learning experiences, according to a survey conducted by World Vision Romania. The same research indicates that only 37% of teachers expect most or all students to have the necessary supplies at the beginning of the school year. This is due to the increasing child poverty rates, a trend that worsened during the pandemic when many parents lost their income sources, and due to inflation affecting the cost of school supplies year after year. 
"It's crucial for teachers to have access to up-to-date books, and for their students to come prepared with all their school supplies. Yes, I've brought sheets of paper, covers, pencils, ink refills, storybooks from home. Almost every year, I purchased supplemental notebooks because there was always a family who couldn't afford them, and I wanted all students to have a good start in their academic life. As my son grew older, I brought to school the exercise books he no longer needed," shared a teacher from the village of Carpen, 50 kilometers from Craiova. 
When it comes to infrastructure, we see a decline as well. To give just two examples: school libraries and labs. Between 2015 and 2022, over 1,000 school libraries vanished, as per the National Institute of Statistics (INS). As for labs, 2022 had the lowest number recorded in the past seven years. 
Yet, challenges don't stop there. A significant portion of teachers, the pillars of education, still face financial insecurities. Nearly a third describe their financial situation as precarious or modest. Moreover, three months after one of the largest teacher strikes in recent history, 49% of educators lack confidence in the government honoring its salary commitments. Additionally, infrastructure and support staff shortages continue to burden teachers. 
Despite these shortcomings and grievances, 70% of educators start the school year highly motivated. Several reasons contribute to this percentage, one being the boost in teachers' self-esteem following the strike. 
Although we notice a slight increase in teacher motivation, this will not last if we do not provide them with decent salaries, continuous training, and all necessary resources in classrooms, labs, libraries, and all other school spaces. 
At World Vision Romania, we consistently seek solutions for children and teachers who need us the most. At the start of this school year, through our " We offer wings to education" campaign, we aim to equip 40 rural libraries and reach over 10,000 children with school supplies and books. Here's the list of malls where you can donate books and supplies, or where you can make an online donation equivalent to a few supplies or a backpack: https://worldvision.ro/implica-te/campanii/dam-aripi-educatiei/.