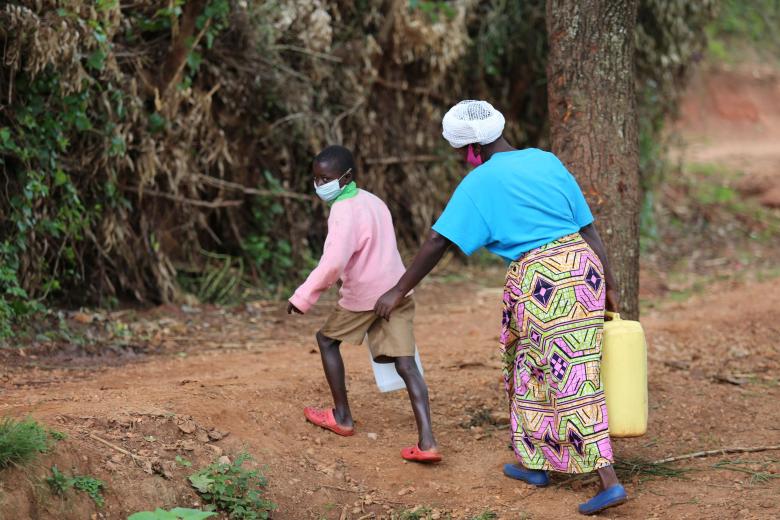 Clean water contributing to household empowerment
Monday, February 22, 2021
Elizabeth (38) is a mother of five children, three biological and two adopted. Before the availability of water in her community, Elizabeth's children used to walk a distance of two kilometres to fetch water. This would require them to wake up in the wee hours of the morning to collect water before going to school. It was unsafe for the children to walk two kilometres all alone. This was because they would also go to fetch water while it was still quite dark. They would, therefore, get to school late many times and get punished.
Lack of water also led to poor hygiene-related diseases. Elizabeth was always in and out of hospital due to diseases attributed to poor hygiene. This too affected her children's performance in class because they missed out some lessons. "My husband and I spent money treating the children who oftentimes suffered from diseases related to poor hygiene," cited Elizabeth.
Since she got water within her vicinity, Elizabeth has increased her economic activities. She has used the available water to increase her family's nutrition and also has a kitchen garden where she grows vegetables. Elizabeth is also able to irrigate her vegetables. She grows different kinds of fruits which help to improve her family's nutrition. She has livestock and without water it would be hard for her to feed them.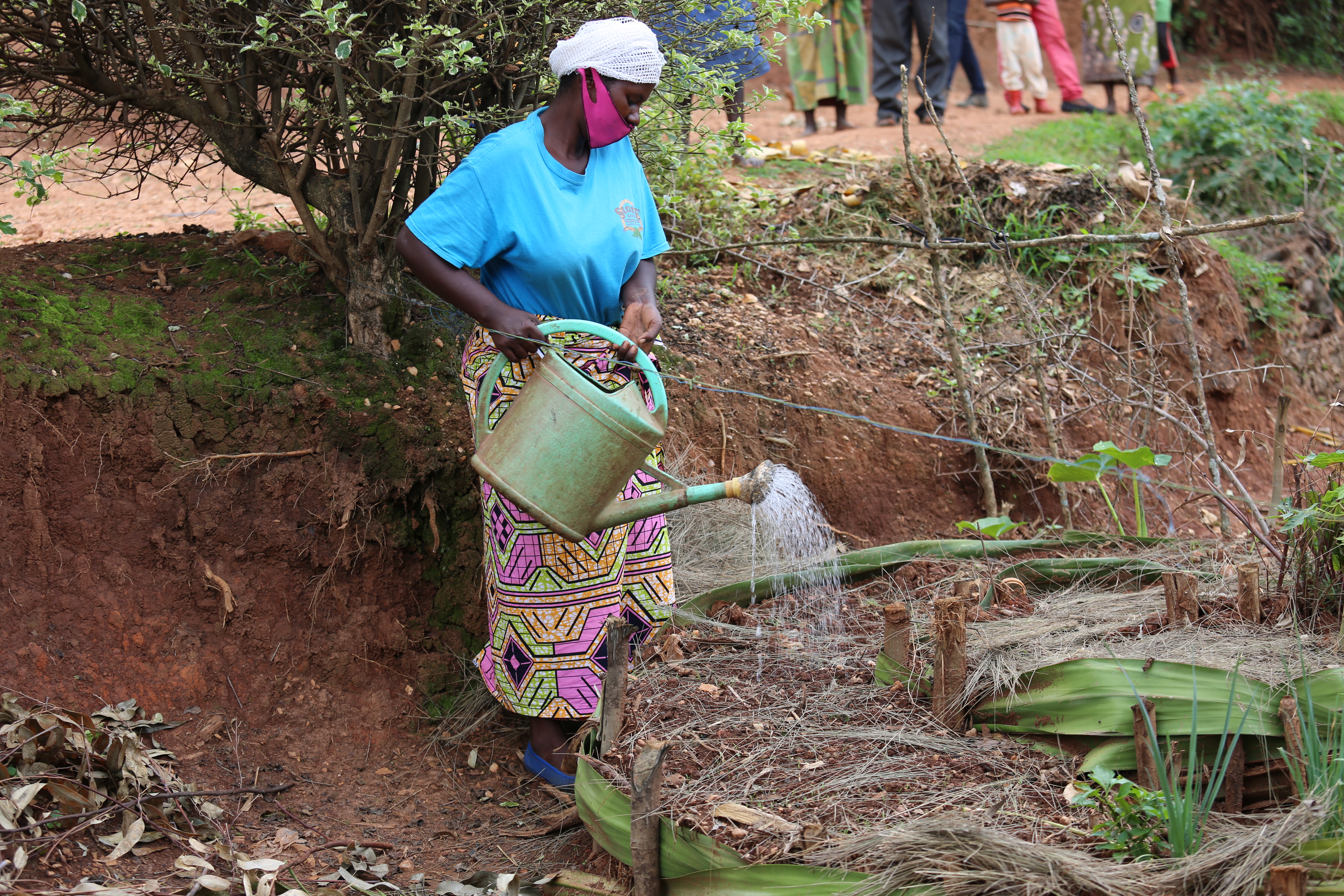 "Now that we have water in our community, our children will have enough time to concentrate on their studies and thus get good grades," Elizabeth happily mentions. With children now having enough time for revision, Elizabeth is confident that this will make their children excel and thus become future leaders; one thing every parent dreams about in this community.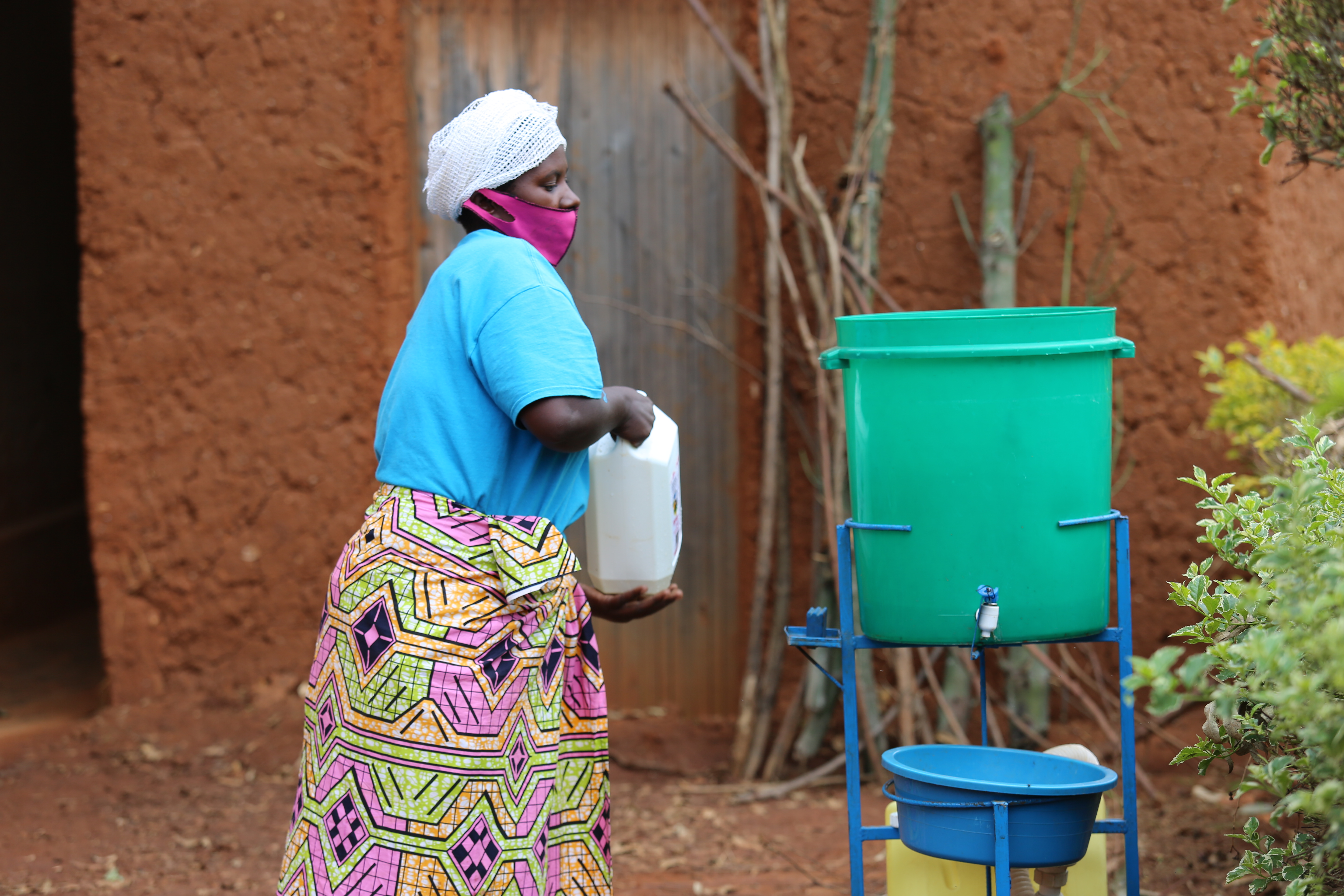 During the ongoing COVID-19 pandemic, having water has been of great help to Elizabeth and her family. One thing that is eye-catching when you walk into Elizabeth's compound is a hand-washing station placed at the entrance.
Elizabeth explains that everyone including her family members have to wash their hands before they enter the house. "I am so grateful to World Vision for bringing to us clean water and the Government for creating a secure environment favourable for organisations", mentioned Elizabeth.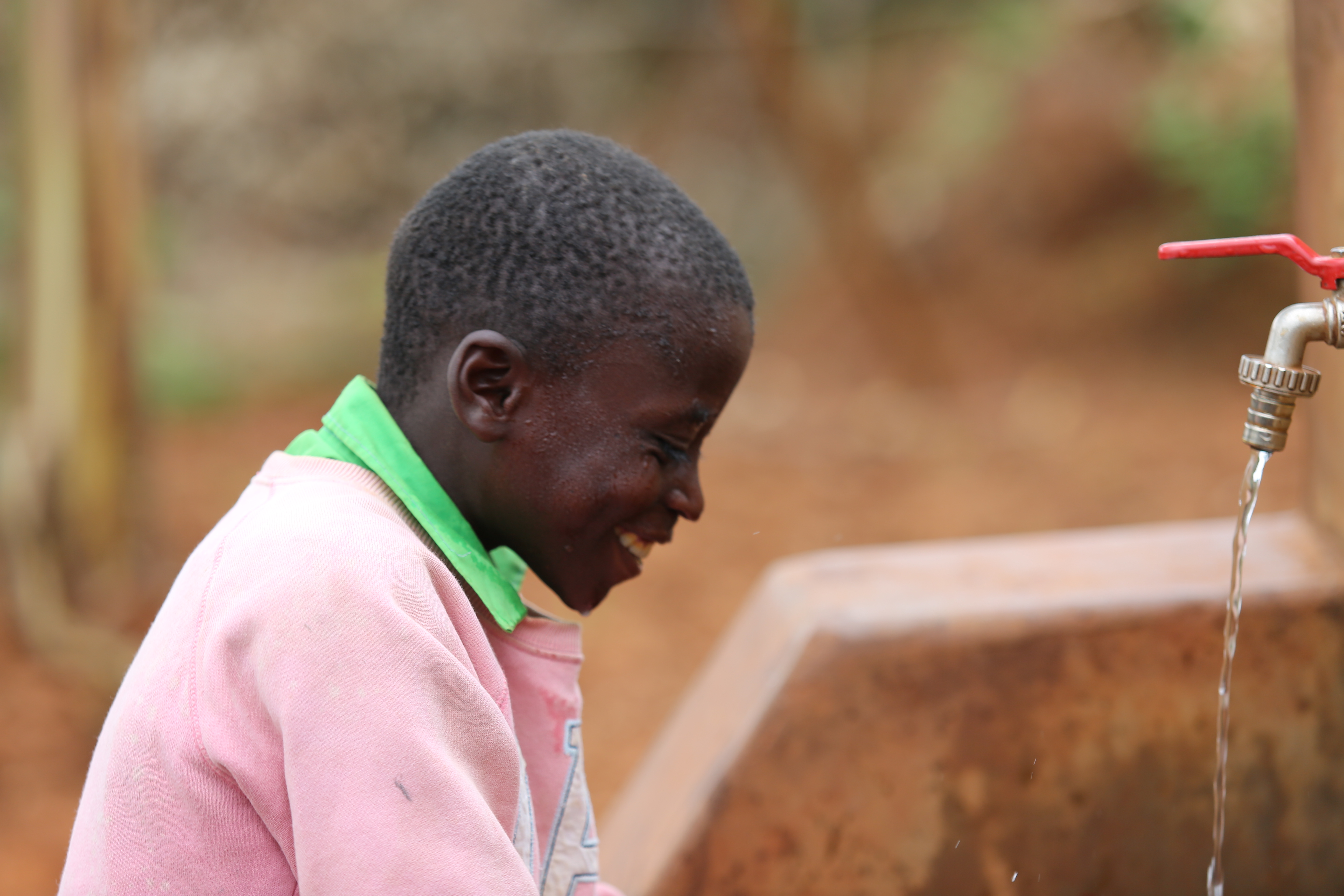 Emmanuel (14) is one of Elizabeth's adopted children. He vividly remembers the early mornings when they would wake up and walk for over 40 minutes in search of water. He was always a late comer at school because he usually fetched water for home use, before walking to school. This also affected Emmanuel's performance in class because he did not get enough time for revision.
After getting water next to their house, life has become much easier for Emmanuel and his siblings. He goes to school on time and he has no doubt that his grades will eventually improve. "We no longer have to wake up very early to go fetch water. The water is close to our home. Even when we are not at home, our mother can easily get water for home use", concludes a delighted Emmanuel.