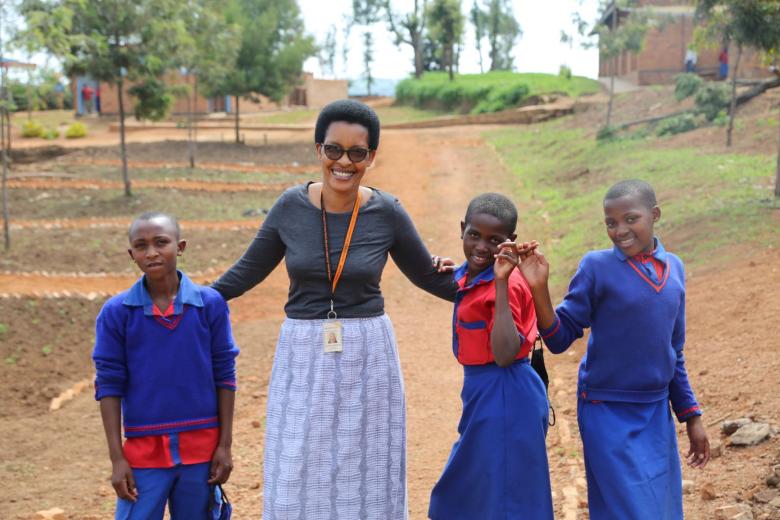 Meet Claudine, World Vision's female driver
Friday, January 22, 2021
Sometimes we feel like giving up, even when we are in the winning lane. But the story of World Vision Rwanda's only female driver shows how it is never too late to rebuild your life.
Claudine, 49, is a mother of two children— Christian and Deborah. She got married in 1994 and was a housewife; her husband providing everything that she needed. Life was good.
However, this did not last for long. She lost her husband six years into her marriage. Life became very difficult for her and her children. Her husband had saved some money, but it did not last for long. "I used the money without replacing or investing it in anything that would bring income and it got finished." Claudine recalls.
For over three years, Claudine lived in denial of what had happened to her. She spent most of her time in church praying and asking God 'Why me?'. She had lost her parents and most of her family members in the 1994 Genocide against the Tutsi in Rwanda and now her only hope was also gone. She felt she had no one to turn to but God. She always asked God what her fate would be.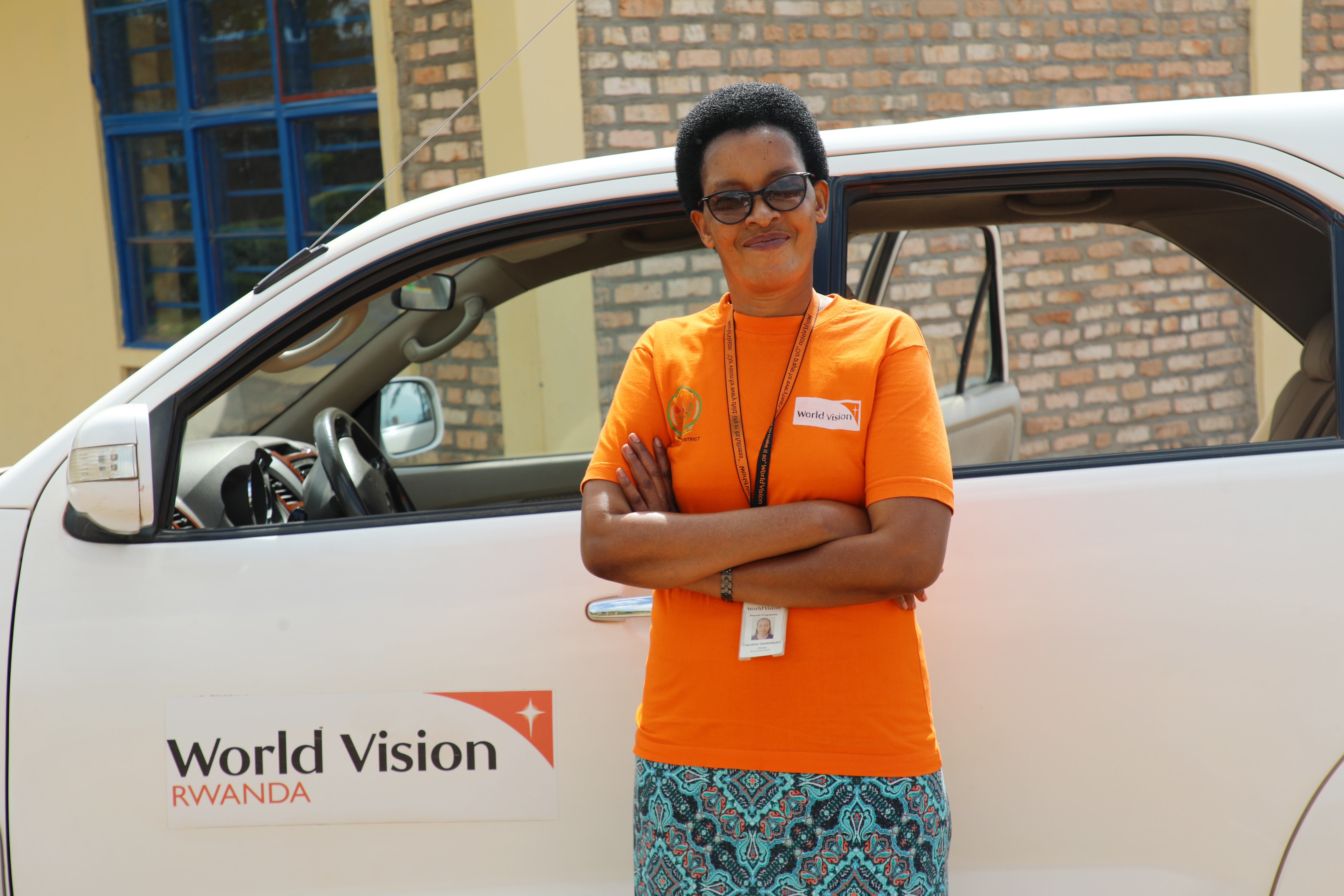 After three years, Claudine was contacted by a friend of her husband's who connected her to a pastor for counselling. "After the counselling sessions, I started thinking right. I knew I had to rise on my feet and work for myself and my children." she narrates.
Claudine had been given a special gift by her husband; he had taught her how to drive. She began working for Handicap International and got her first driving job. After two years, the project she was working on phased out, and she applied to World Vision's Rwanda Office. Claudine was the only female to apply and one of seven people hired. "I competed against 37 men and emerged second. It was not my ability but God's mercy on me." Claudine happily recalls.
Claudine has been working with World Vision for over nine years now. She says it has been a blessing working with a child-focused organisation. With her passion for serving children, she says she saw an opportunity to work closely with them where she is also able to give counsel and advice to some. She is always touched by the vulnerable children that she meets when working at the field offices. "I always pray for the vulnerable children because I know what it means to be vulnerable." Claudine says.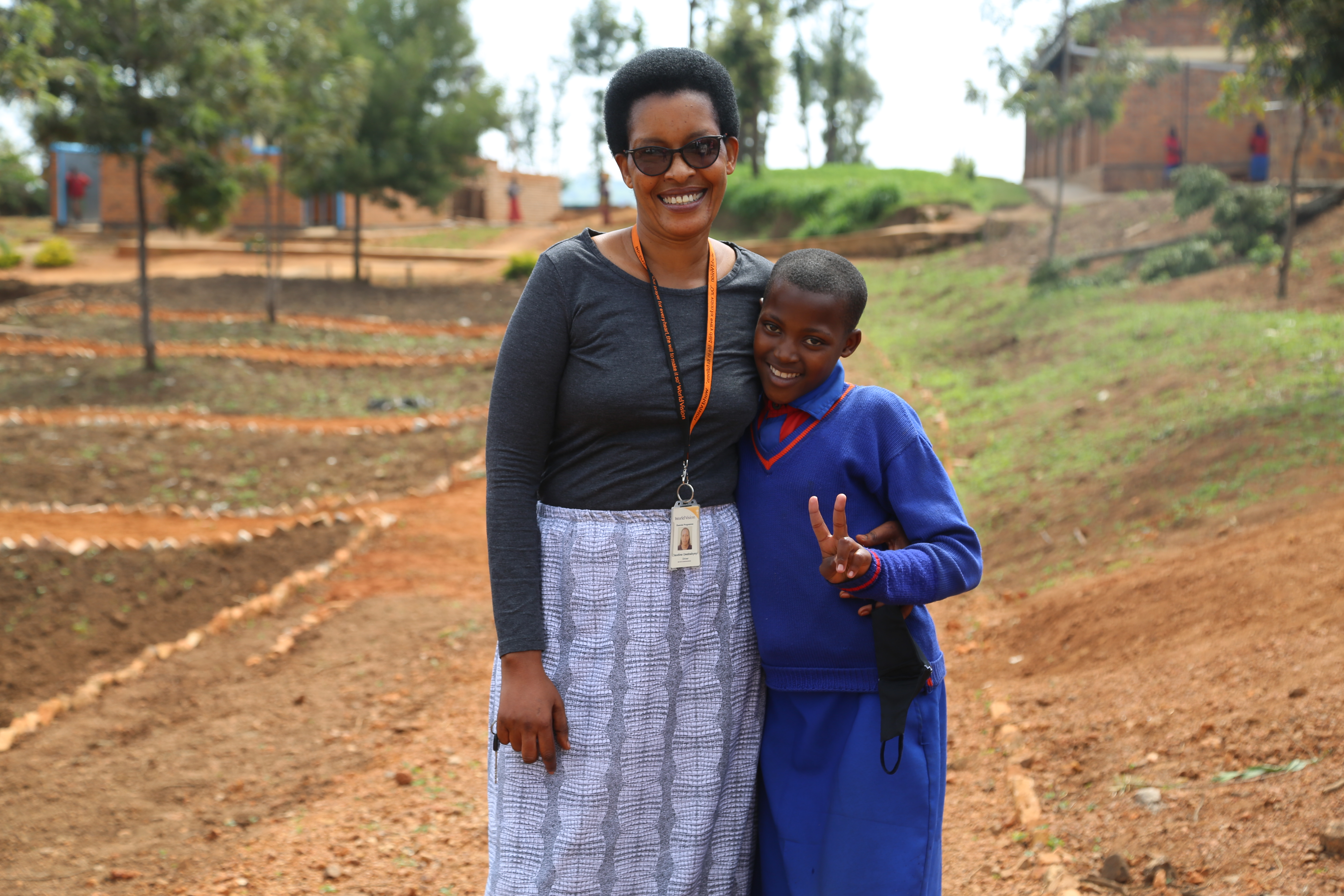 "Look at the female driver!" or "It is a woman driving!" is what you will hear when driving with Claudine. Children are amazed at seeing a female driver. Claudine knows she is a role model. In some of the youth empowerment projects she has worked in, she has got a chance to advice the youth to be hardworking and never to overlook any job because God can bless you anywhere.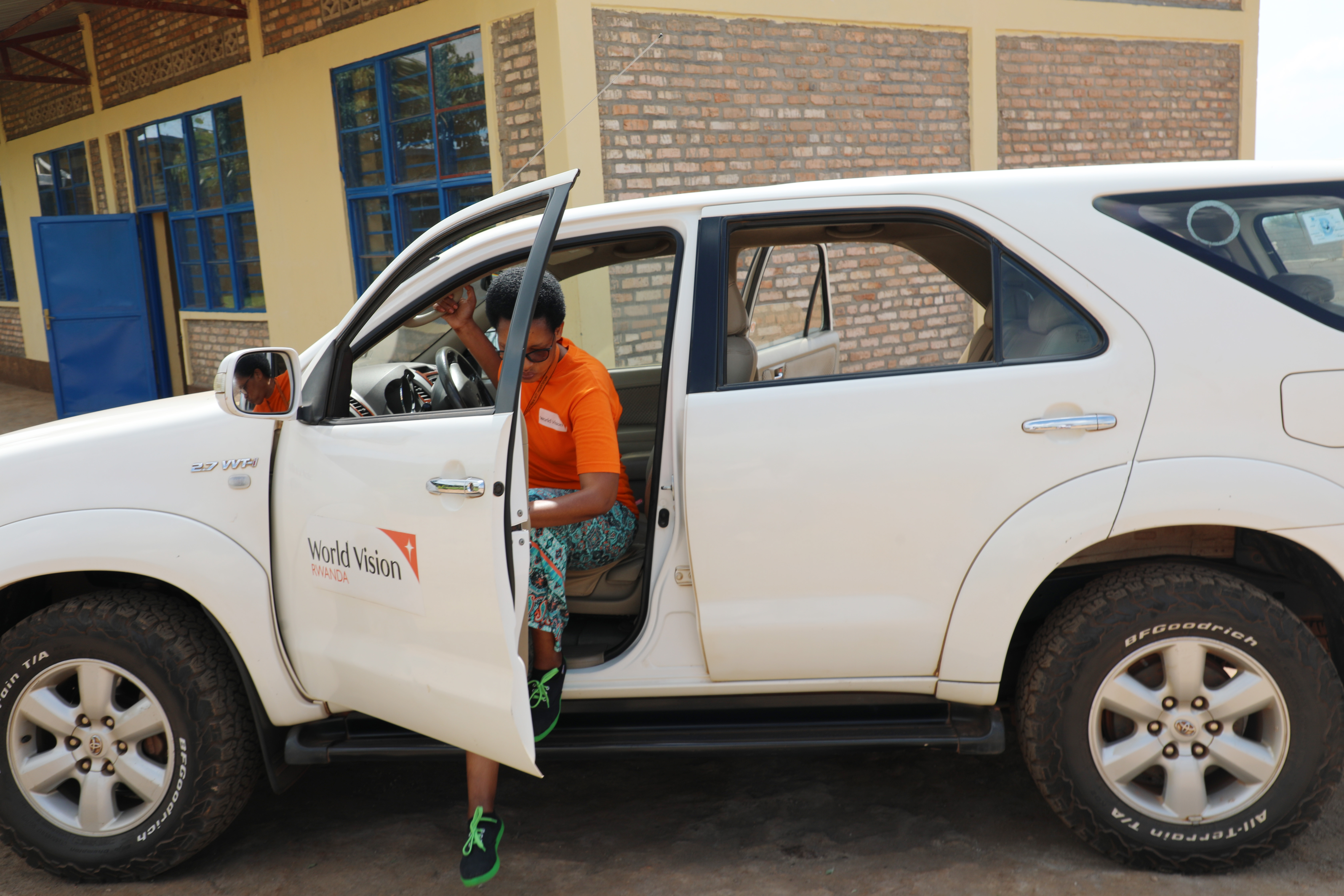 Claudine's advice to the widow and/or the woman who feels like giving up is to hold on and keep praying. "I would like to encourage people who have lost hope, not to give up. Do not underlook any job that can put food on your table. God can bless you in anything." she concludes.