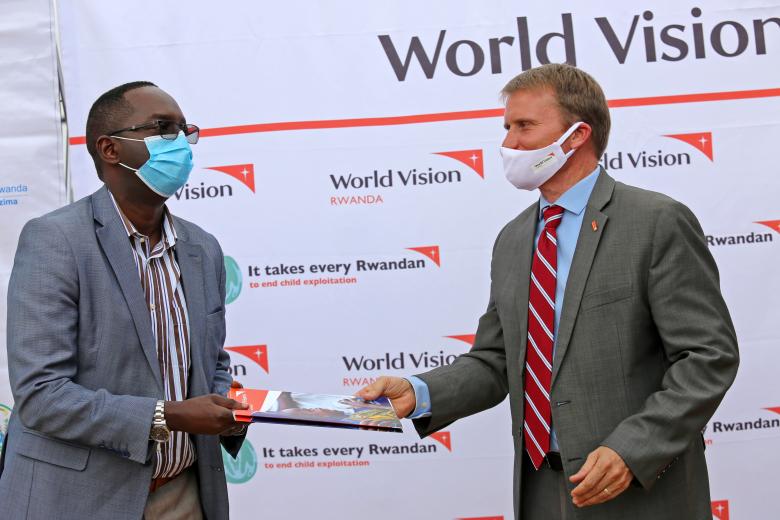 World Vision partners with the Ministry of Health to inaugurate hand-washing stations in health facilities
Wednesday, September 9, 2020
KIGALI - World Vision, in partnership with the Ministry of Health, recently inaugurated 49 modern hand-washing facilities that were set up at hospitals and health centres, to ensure communities are equipped with prevention measures against COVID-19.  
Earlier this year, the Christian organisation partnered with the Ministry of Health to boost efforts to prevent the spread of COVID-19 through construction of improved hand-washing facilities at 47 hospitals and two health centres in different areas of the country; the joint project costing RWF 290,000,000 (approximately $300,000).
The inauguration of the hand-washing facilities was held at Masaka Hospital - Kicukiro District, in the presence of members of the organisation and the Ministry of Health.
Speaking to the stakeholders at the event, the Minister of Health Dr. Daniel NGAMIJE said the facilities will not only enable the communities to observe COVID-19 preventative guidelines, but are also sustainable means to ensure Rwandans have access to clean water for good health, hygiene and sanitation.
"We commend World Vision for this partnership; especially in these times where COVID-19 preventive measures are highly encouraged. The 49 permanent hand-washing stations distributed across the 30 Districts of the country will strengthen the Ministry of Health's efforts to prevent the spread of the virus" said the Minister.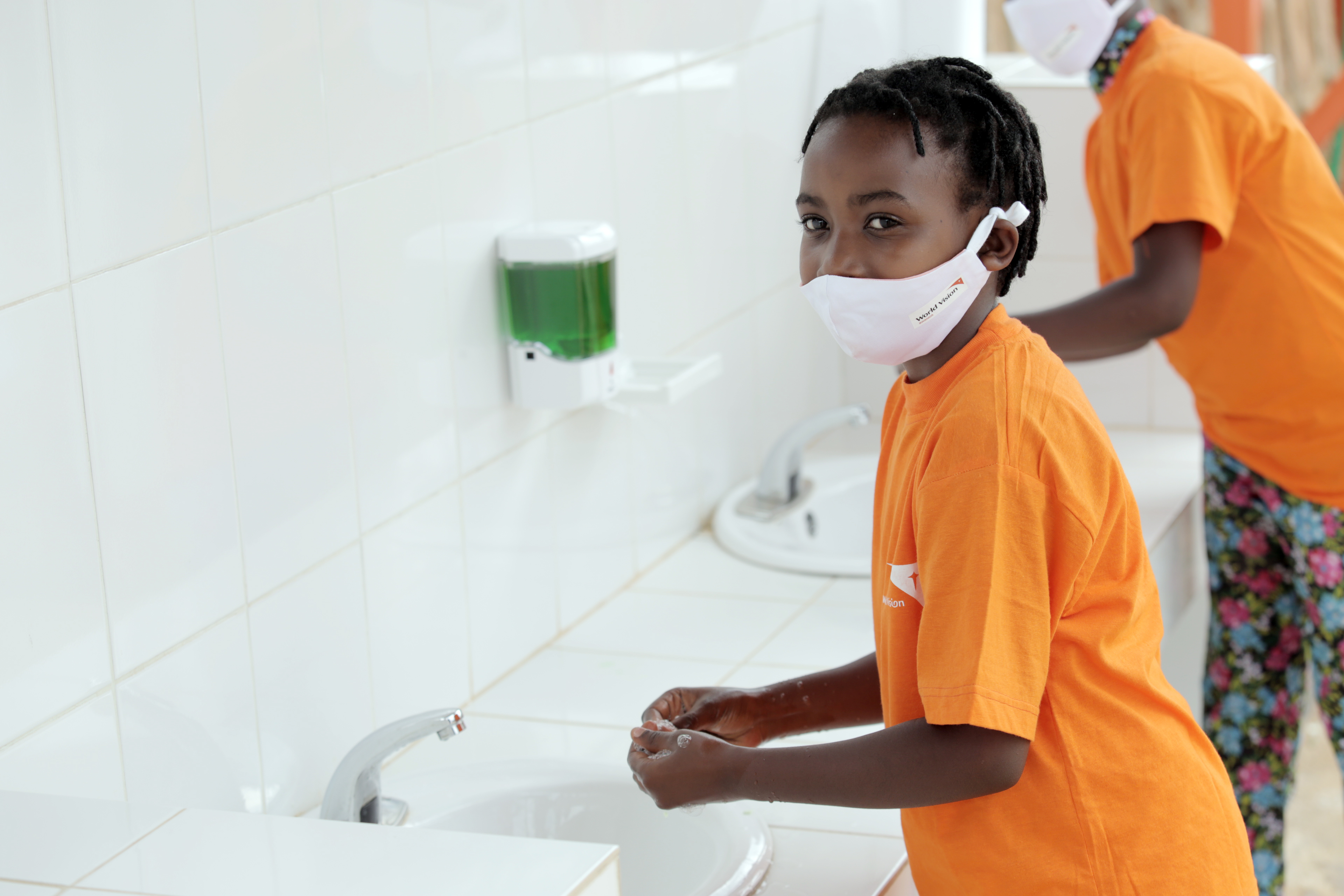 The modern hand-washing facilities are user friendly for children, and disability-inclusive. The facilities are also sheltered and can therefore be used anytime regardless of the weather.
The National Director of World Vision, Mr. Sean Kerrigan explained that it is through such partnerships that we are all able to create a conducive environment for children and their families to thrive.
"One of World Vision's key priorities in responding to this pandemic is to work with partners and join efforts with the Government to scale up preventive measures against the spread of the virus," he said.