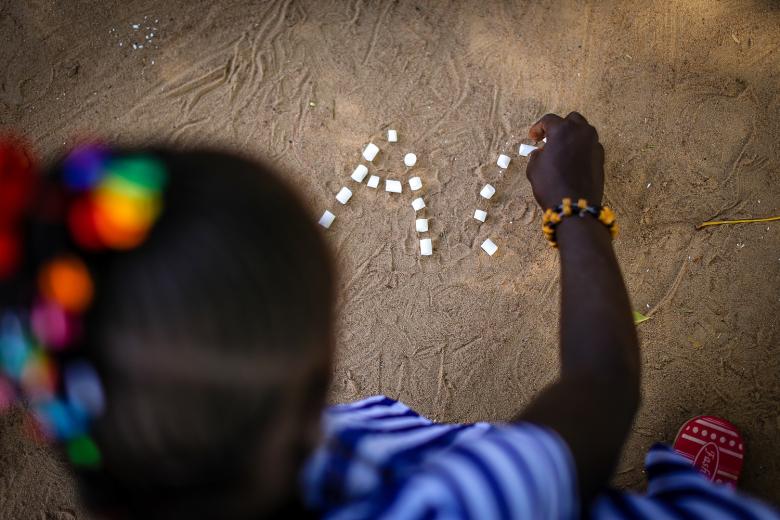 Putting children at the centre of COVID-19 response
Thursday, May 14, 2020
By Alexandre Amadou Gassama, Communication Manager
World Vision efforts aim to protect vulnerable children from the impact of COVID19 — not only from the virus itself, but from secondary effects that are negatively impacting the lives and livelihoods of many families.
With health systems being overwhelmed by COVID-19 patients, as many as 30 million children worldwide are in danger from secondary health impacts like deadly diseases, lack of immunisation or increased malnutrition. This includes children in Senegal.
The World Health Organization considers Senegal to have less than 70 percent of the capacity required to prepare for and respond to COVID-19.
With experience responding to Cholera and Ebola outbreaks, World Vision's response to COVID-19 in Senegal contributes to controlling and limiting the spread of the virus.
The government, so far, has taken measures to prevent and control the spread of COVID-19, including imposing restrictions on movement, closing schools, and calling for quarantine and isolation in the home. These restrictions, in line with expert recommendations, will have serious repercussions on the economy and the ability of vulnerable families to meet their basic needs.
World Vision is working in the nine priority regions identified as the most vulnerable by the government. These are Dakar, Diourbel, Kaolack, Kaffrine, Fatick, Tambacounda, Kedougou, Kolda, and Ziguinchor. World Vision is also working in regions that house its 24 areas programmes. There, World Vision will serve all of its 56,063 registered children, their families and communities.
Here are some aspects of World Vision's COVID-19 response.
Partnerships with religious leaders
World Vision is replicating its Channel of Hope approach, working with religious leaders to address COVID-19. The organisation trains religious leaders to respond in their communities through these seven steps:
Preventing transmission in places of worship

Giving out precise information

Connecting and taking care of the community

Providing psychological support

Providing spiritual nurture

Promoting peace and social cohesion

Combating stigma
Religious leaders are also taught the scientific fundamentals as they relate to COVID-19.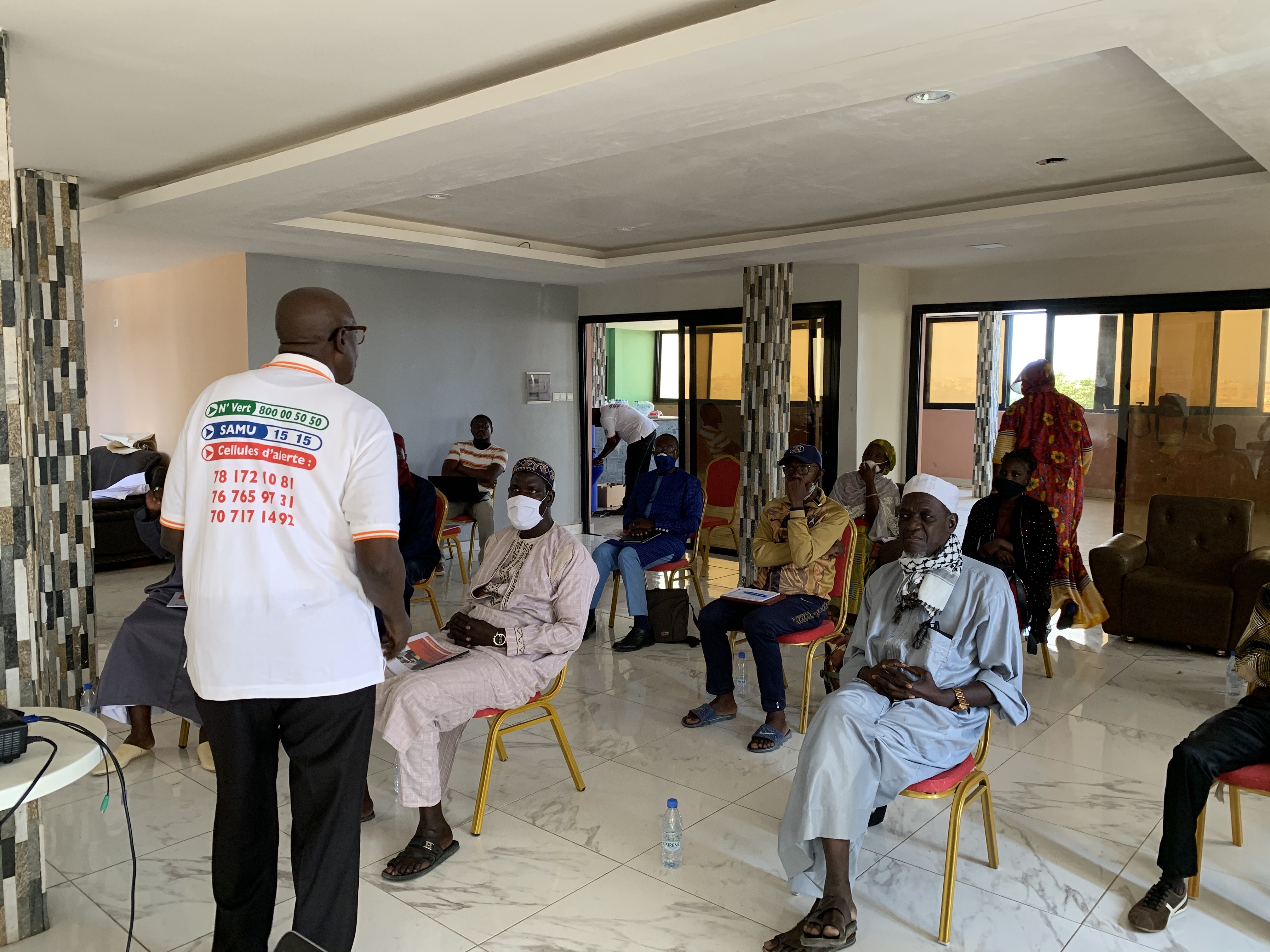 Supporting health workers
World Vision is providing health facilities and health workers in 35 health districts with training to strengthen their capacity in:
Detecting signs of COVID-19

Understand modes of transmission

Employing individual and collective prevention measures

Breaking the chain of transmission

Implementing awareness-raising activities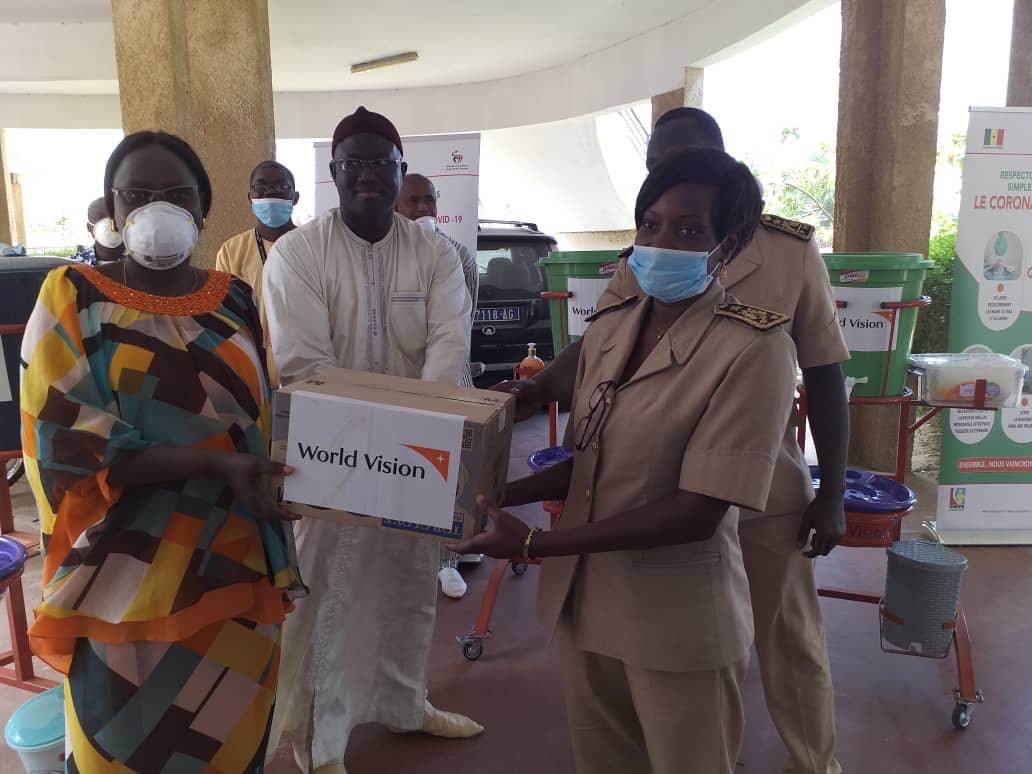 Providing protective equipment and supplies
As of May 14, 2020, World Vision has distributed protective equipment and supplies, including:
6,000 hydro-alcoholic gels

10,000 N95 faces masks

10,000 gloves

3,800 bottles of liquid soap

3,300 bottles of bleach

900 handwashing devices

30,400 posters, banners and roll-up communicating how to manage and prevent COVID-19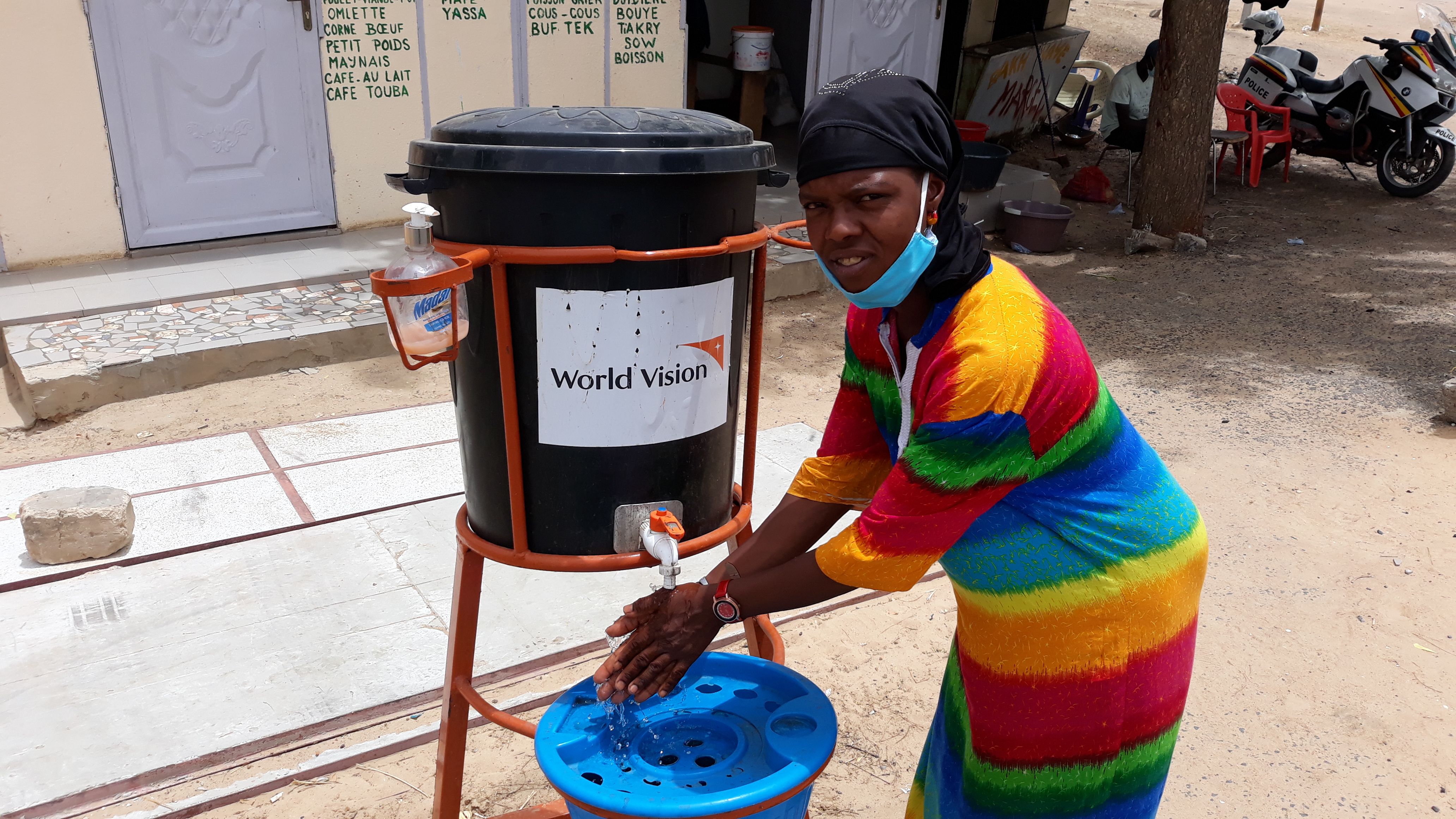 Awareness-raising activities
World Vision is conducting communication campaigns via community radios, televisions stations and social media to help communities adopt measures that can protect them against COVID-19. These campaigns have reached almost 500,000 people in southern Senegal, in Ziguinchor region.
The organisation supports health staff and community volunteers and groups such as the integrated community monitoring and alert committees (CVACi) to ensure that children, families, and communities are informed of the COVID-19 response. As a result, they know what is available to them, how to detect signs of COVID-19, and what to do to report a case.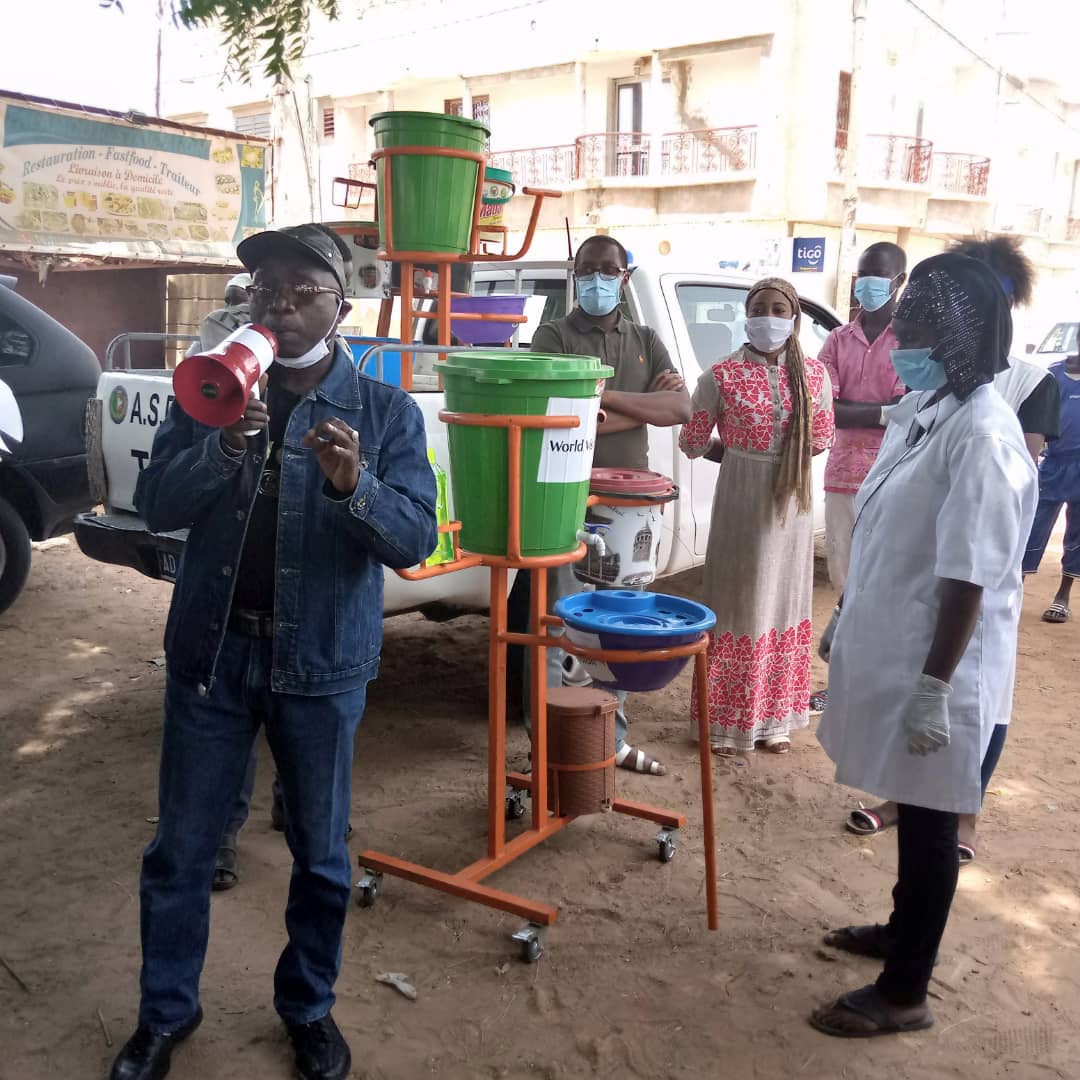 Advocacy efforts
To protect children, World Vision has joined a coalition of six international organisations in launching an advocacy campaign entitled "AAR XALEYI" meaning the protection of children. The campaign calls on the government, United Nations agencies and civil society organisations to take action for the well-being of children during and after the COVID-19 pandemic. It also includes communications activities on digital platforms, national televisions, and radios to help communities and children adopt protective behaviors and encourage them to participate in mitigation especially during school closures.
"We all know that in a pandemic like COVID-19 there would be strong measures but often time they may lack to put children at the center. World Vision efforts in Senegal have been to implement activities that target children and protect children against the effects of COVID-19 and also to advocate both at national and international levels for their protection," says Antoinette Habinshuti, national Director of World Vision Senegal.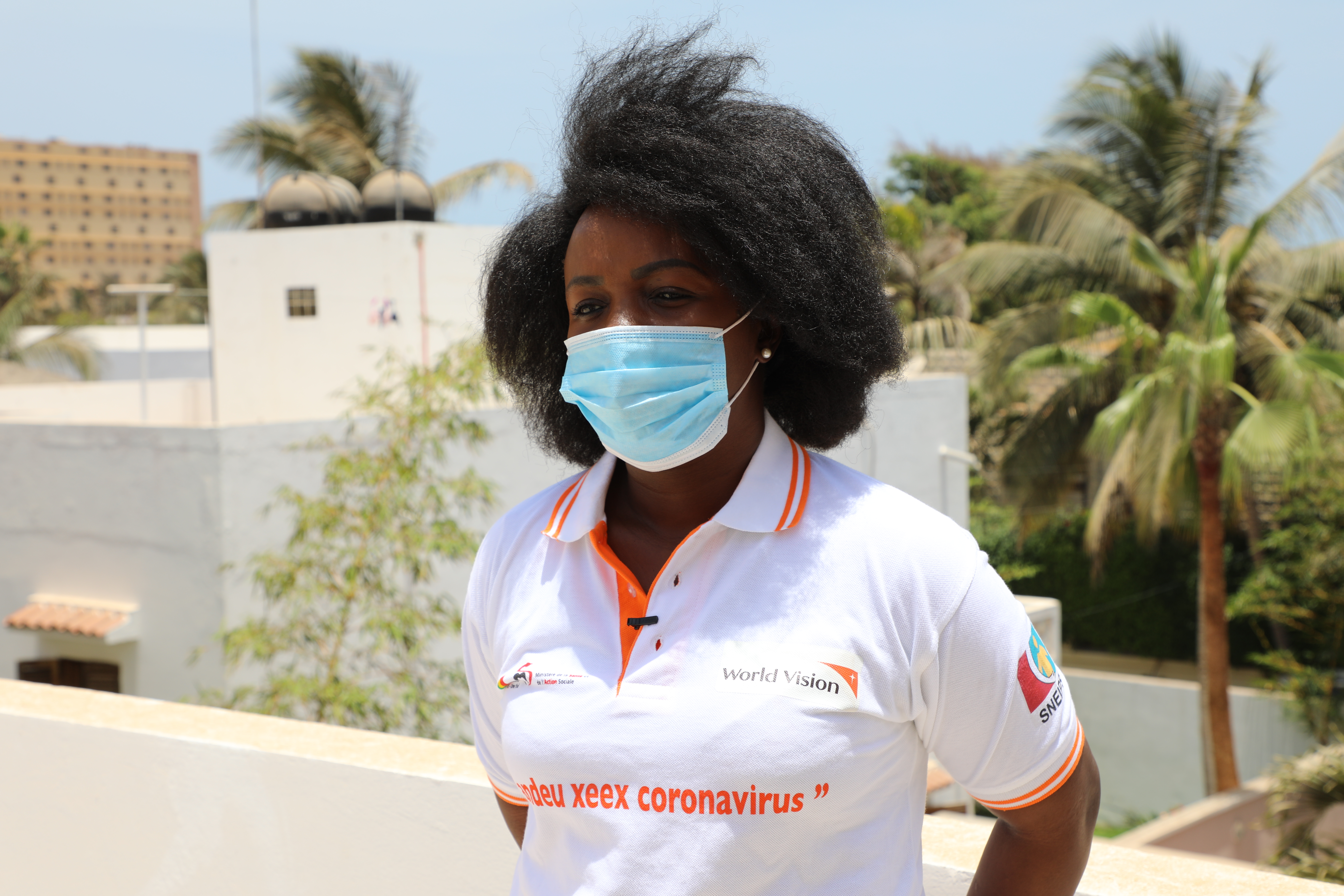 World Vision works in Senegal in support of the government's efforts to respond to COVID-19 as they are led by the Ministry of Health. The collaboration between both entities gives World Vision access to the Senegalese territory for the duration of its response and allows staff to carry out their work.