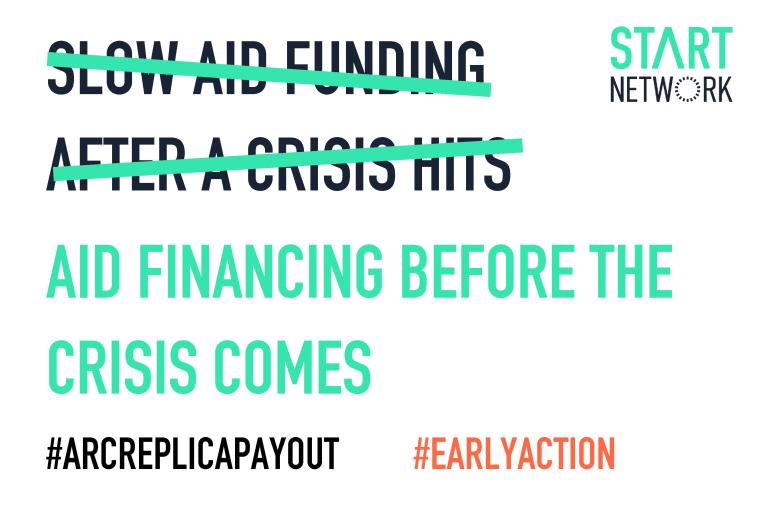 World Vision Among Recipients of Early Funds to Proactively Mitigate Drought in Senegal
Monday, November 4, 2019
By Fatima Khonat, Communication Manager - Start Programmes
LARGEST-EVER EARLY HUMANITARIAN ACTION PAYOUT RECEIVED BY THE START NETWORK
$10 million USD for charities to act early to mitigate drought in Senegal.
In an official ceremony in Dakar, Senegal today the Start Network was issued with a symbolic cheque of $10 Million USD in the largest-ever early humanitarian action payout.
The ceremony saw issuing of two very large payouts by the African Unions Insurance arm (ARC); one to the government of Senegal and a cheque of $10 Million USD to the Start Network as replica partner.
The occasion marks the first time a sovereign risk pool issues a payout to a non-sovereign actor, making it the largest-ever early action payout to civil society. With these funds, which are to be released at the end of the rainy season, agencies in Senegal will implement life-saving preventative actions to ensure that oncoming drought doesn't turn into a bigger disaster, such as a large-scale famine, threatening people's lives.
The implementation phase will begin in January and run for six months - covering the 'lean' or difficult season in-country - through six Start Network agencies in-country: Catholic Relief Services, Action Against Hunger, Oxfam, Plan International, Save the Children and World Vision.
The payout has been triggered through a 'parametric' insurance policy, provided by African Risk Capacity, which has been developing products with African governments, to disburse funds early, based on pre-agreed scientific triggers. This is a new way of working and unlike the current model in which aid agencies are reliant on funding agreed after a crisis has taken place.
The early funding made available to the agencies to act well before the effects of drought are felt will enable farmers and their families to protect livestock and other valuable assets. The Start Network envisages it could help more than 200,000 people through cash interventions. Even more, people could be helped through nutrition or agricultural projects.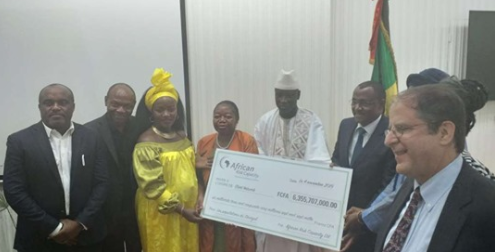 Emily Montier, Start Network Labs Manager, said: "This insurance payout from African Risk Capacity is the largest funding allocation ever to civil society for early, protective actions to support communities threatened by the crisis. This is very different from normal models of fundraising which require a situation, such as a drought to escalate into a devastating crisis like famine before funds and action can be mobilized. Using this payout, we will be acting much earlier, alongside the government, allowing us to support thousands of Senegalese families to protect themselves from the impact of the crisis, and hopefully saving lives, livelihoods, and money."
Start Network's response will complement the response of the Government of Senegal which received a 12M payout, ensuring even the most vulnerable families are protected.