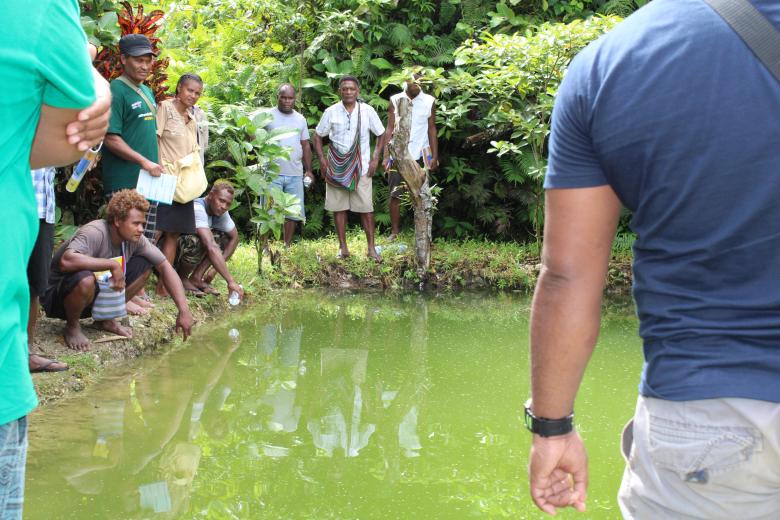 Mothers in North Malaita equip with fish farming knowledge
Monday, July 5, 2021
A total of 15 mothers from North Malaita are now equipped with fish farming knowledge after attending an Aquaculture training organized by World Vision and Ministry of Fisheries and Marine Resources at Auki, Malaita Province.
The training was part of the many livelihood activities supported by the Australian Humanitarian Partnership (AHP) Covid 19 project implemented by World Vision and other partners in Solomon Islands.
During the training, Technical facilitators Mr Billy Meu and Mr Sylvester Diake emphasized the importance of such trainings in sustaining alternative livelihoods for villagers.
 'Tilapia farming can be a very important source of food and protein for village people but it must be planned thoroughly before one embarks on it." they said.
They further emphasized the importance of seeking sound technical advices from the MFMR before establishing fish ponds.
The one week long training sees 30 participants from seven communities in the Northern regions of Malaita participating in interactive sessions on topics such as identifying the male and female Tilapia fish, selection of fish pond sites, management of ponds, feeding formulations and other topics.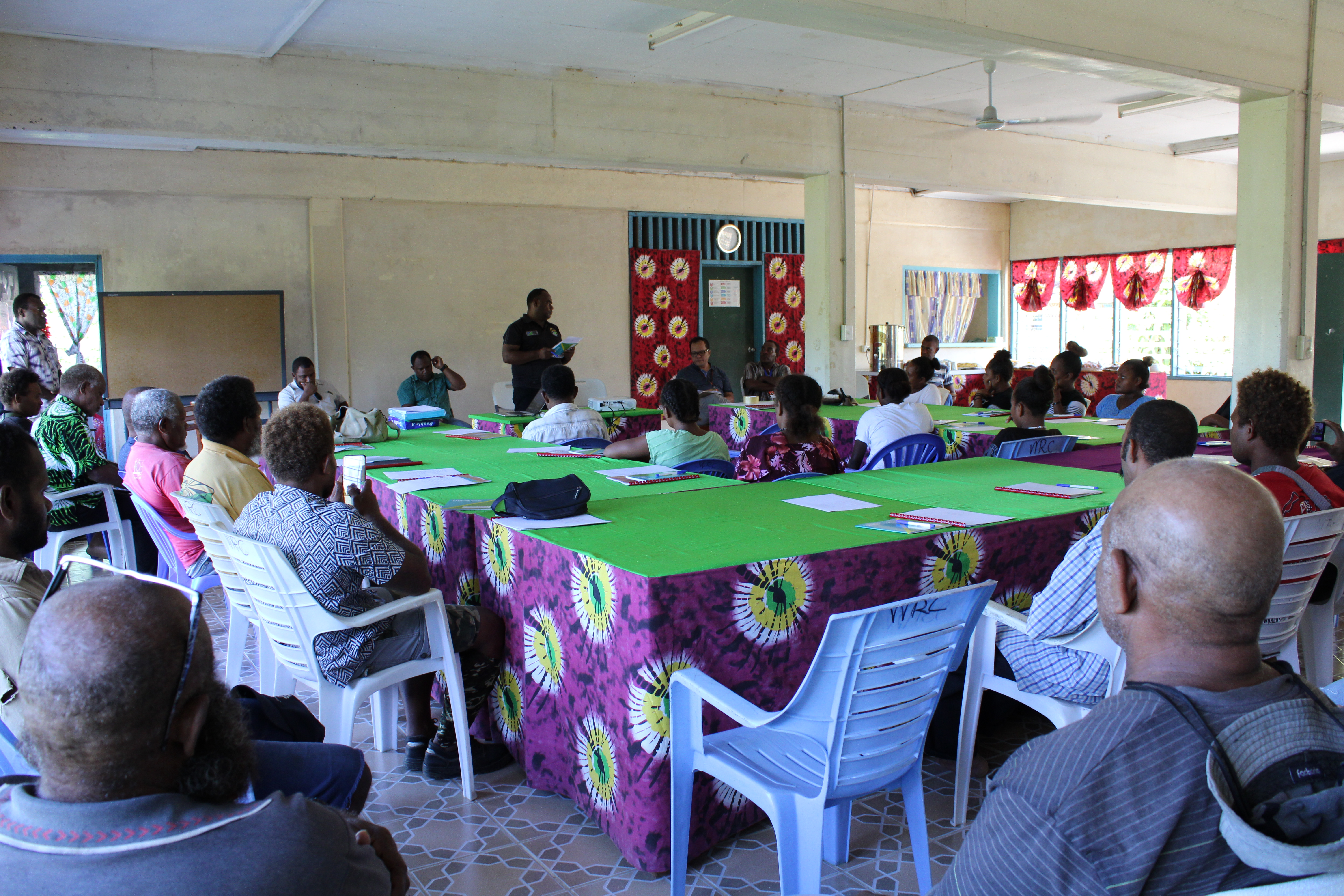 Mr Martin Jasper Malaita provincial Senior Fisheries Officer Mr Martin explained the role of MFMR is encouraging Tilapia farming as an alternative livelihood activity.
Mr Martin further said, it is encouraging that donors such as DFAT are complementing the work the MFMR is doing in the area of In Shore Fisheries.
He therefore encouraged all participants to make the best use of the knowledge they received during the training.
Meanwhile, World Vision National director Mr Jimmy Nadapdap thanked the MFMR for the opportunity to work together in the areas of fish farming which will enhance the livelihood of rural people in the times of Covid19 pandemic.
He encouraged everyone to also put into practice their knowledge.
The training was held towards the end of April this year and was also attended by 15 men from Malaita Province.