World Vision joins churches in addressing gender-based violence in Solomon Islands
Thursday, June 3, 2021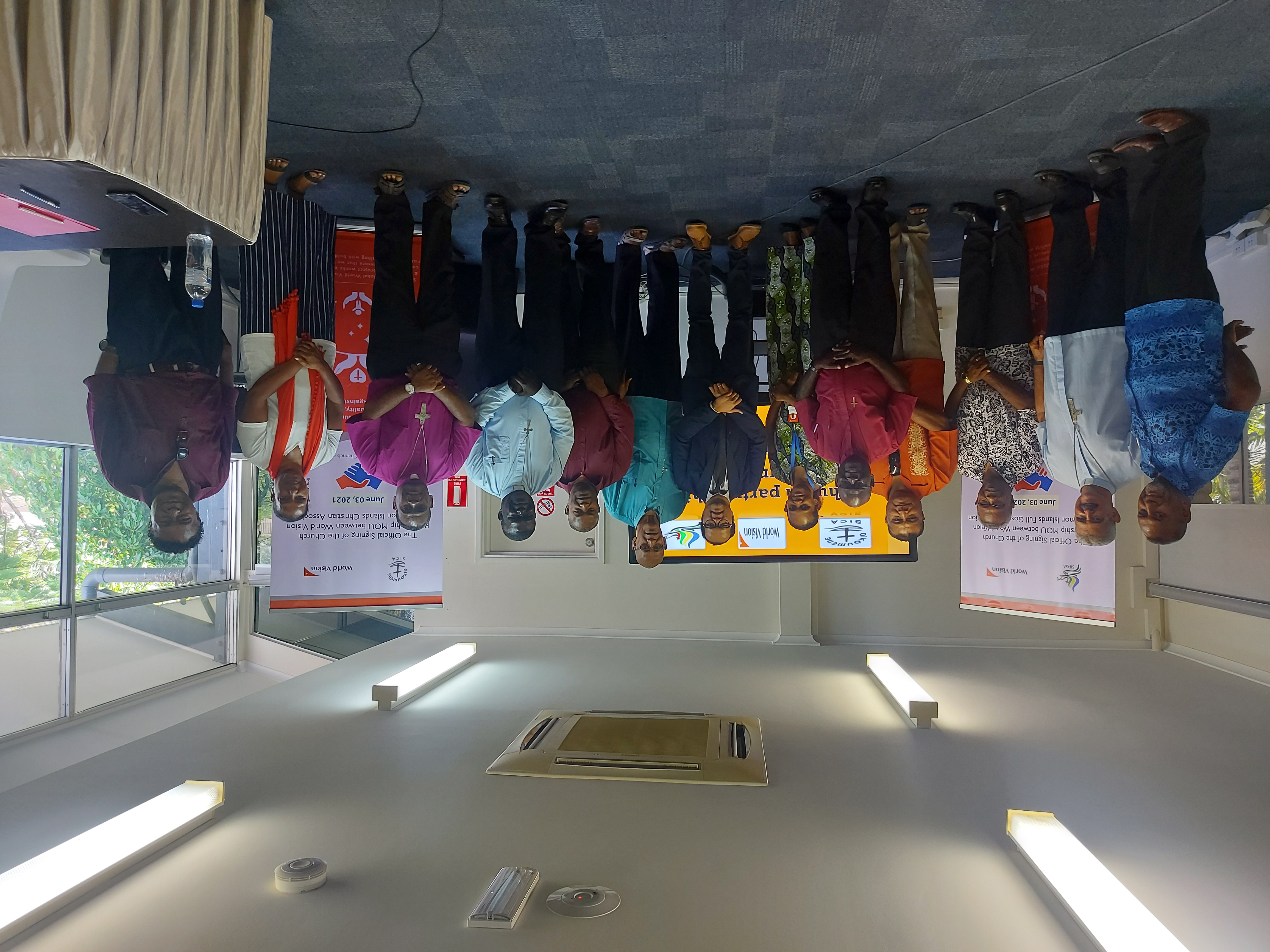 World Vision Solomon Islands together with the two main bodies governing churches in the country, the Solomon Islands Christian Association (SICA) and Solomon Islands Full Gospel Association (SIFGA) have sealed a church partnership yesterday by signing a Memorandum of Understanding (MOU).
The event that held at Heritage Park Hotel in Honiara was witnessed by many church leaders who were presented.
The MOU was signed by WVSI National Directors together with the General Secretaries of the organisations and their Chairmen.  
Speaking during the event, National Director Jimmy Nadapdap highlighted that the church partnership will strengthen the modality that WVSI is currently using as the channel of hope working with churches to address gender-based violence and other gender issues to ensure transforming lives of individuals, families, and communities.
Mr Nadapdap also highlighted the outcomes of faith and development include working to ensure World Vision Solomon Islands staff are spiritually nurtured and equipped to integrate faith base approaches across a range of technical areas of portfolio.
"Outcome two – Strong church networks, partnerships, and organizations supported for the promotion of child well being while the outcome three is the "Gudfala laef" healthy relationships curriculum is contextualized and promoted for use in Sunday and Sabbath schools in the Solomon Islands, to promote healthy relationships between boys and girls through faith lessons," he said.
He also emphasized that the continuous collaboration between churches and WVSI is crucial as churches plays an important role in addressing gender based violence and other issues affecting societies.
WVSI Gender Sector Portfolio Manager Nancy Waegao said the signing of the MOU instrument marks a milestone as the parties seal the partnership together in sharing ideas and skills in order to bring transformation in the lives of women and the most vulnerable children that they are serving.
 She also highlighted the need to work together as partners to address gender based violence as studies have shown that Solomon Islands has high rate of gender based violence.
"Solomon Islands Family Health and Safety studies conducted in 2009 shows the high prevalence of violence against women and girls. The data indicated that 64% of ever partnered women aged 15 – 49 reported experiencing physical or sexual violence or both by an intimate partner, 73% of women believed a man was justified on beating his wife under some circumstances, 18% of women who had experienced violence reported they had sort help from health services, shelters or legal advice or from people in positions of authority and 38% of women reported that they have been sexually abused by the age of 15," she quoted.
Meanwhile, Speaking on behalf of SICA and SIFGA Rev. Amstrong Pitakaji and Pastor Ellison Barko highlighted the importance of working together and appreciating WVSI for recognizing the crucial role of churches.
They said churches are looking forward to continue partner with WVSI on its projects.