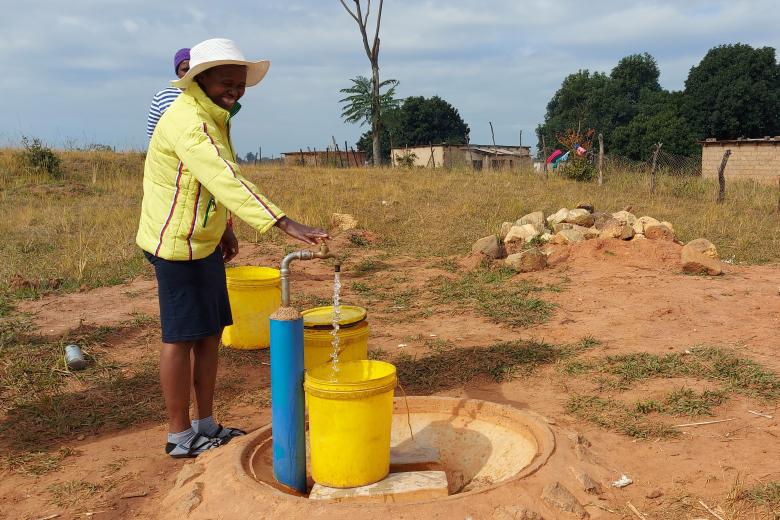 FROM SPRING WATER TO TAP WATER
Thursday, August 11, 2022
Nkiliji community has been getting water from a protected spring for over seven years. Before the protected spring, this community was getting dirty water from a running river. The water was not clean and is situated in a thick forest, which is not safe for women and children especially the girl child. From time to time the residents would suffer diarrhea and other water borne diseases, long queues were hindering children to have ample study time. During rainy days the area was very slippery and posed as a danger to the children when getting water. World Vision protected this spring way back in 2014.
Ekukhanyeni Area Program decided to implement a water system known as Nkiliji Water Project to provide clean water in the community. Currently five water taps have been installed and over 345 people in 45 households are benefiting. Over E3.8 million (US$254) has been spent on the first phase of the project which includes the pump house, mainline and the water reservoir. A total of 46 water taps should be installed at the end of the project. These water taps are situated in central places next to the main road and the operational hours are user friendly. Currently they open from 7am just after sunrise to 10am. Then in the afternoon from 1pm to 5pm just before sunset so that children get home safely.
"Since we started using the water from the taps we had not had any case of diarrhea or any water-related sicknesses including skin problems. The distance is very short and this is an advantage to the school-going children and they have time to study and do home-works on time unlike before," the water chairperson Lindiwe Ndwandwe said.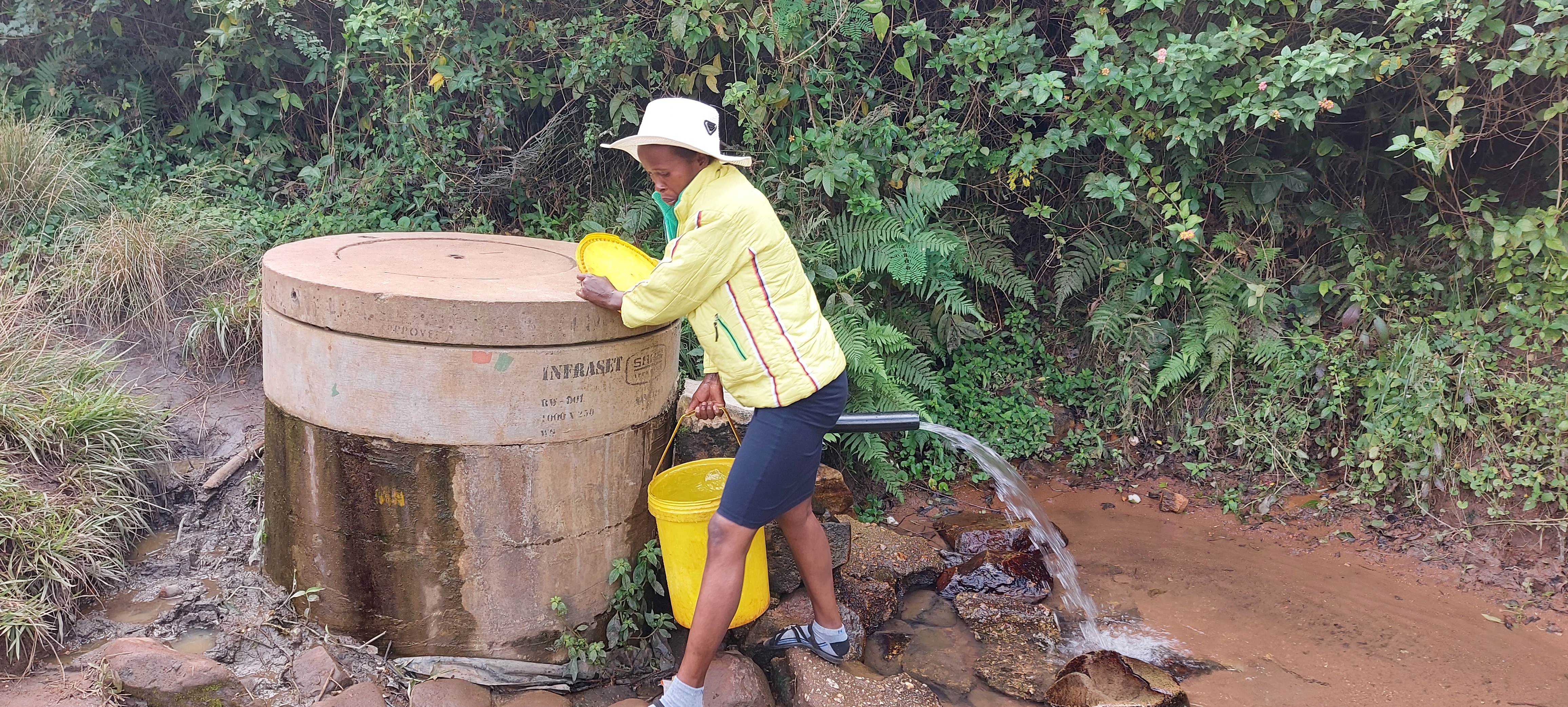 She said each household is paying E100 (US$6.6) annual maintenance fee and E20 (US$1.3) monthly for electricity used by the pump.
According to Bongekile Dlamini, some of the beneficiaries, when they were informed that World Vision is planning to install a water system they did not believe it. This is because over the years some residents lost their money to water schemes proposing to install clean water in the community. They only started to believe when the work started.
"Our joy was fulfilled and the day we were told that we can now get water from the nearby water taps we were trilled. We no longer travel long distances to the spring joining a long queue. We are very grateful to World Vision for such a lifetime gift. I travel for only two minutes to get clean water. This came as a relief to many women. We were scared to go alone to during the day because of the thick forest around the water spring," Bongekile said.
The Nkiliji community Bucopho Simo Magagula applauded World Vision for the development work that is being done at Ekukhanyeni Area Program. He said the on-going massive water project is changing lives for the better. He said the nearby primary school received good results because the learners now have more time to study.