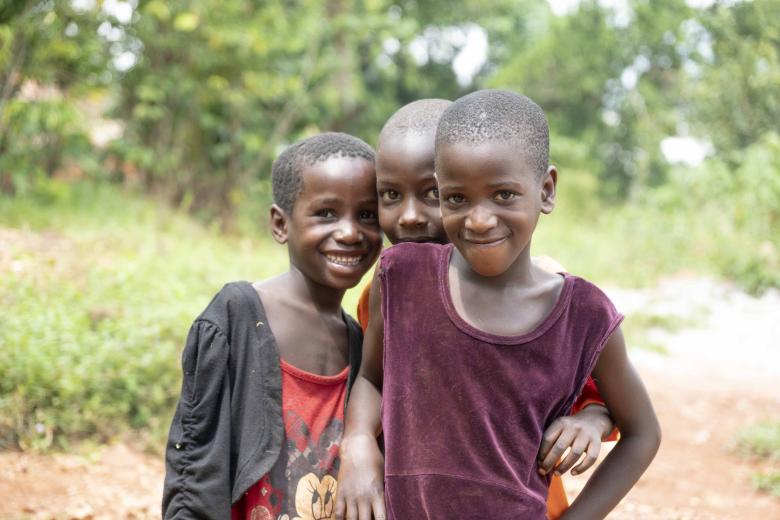 Ending violence against children still a critical issue for society - Country Director's Blog
Friday, October 30, 2020
An Opinion Piece by Jason Evans
Nelson Mandela once said "there can be no keener revelation of a society's soul than the way in which it treats its children."
Remember being a child? I do. I remember being totally dependent on my parents to care for and provide for my basic needs; although I'm not sure I was ever that great at accepting their guidance. But as I grew older, and more independent, I became more aware of just how critical my parents were to the outcomes of my then young life. I was lucky. I had two loving parents with a household income that meant I was safe, educated, and well-nourished.
But after more than two decades in the development sector, I know just how rare and fortunate my upbringing was, and the challenges we face –as an industry, as governments, as communities, and as families, in making sure that the children of today can grow up to be the leaders of tomorrow who positively and justly impact their future society.
Collectively, if society maltreats children today, society will pay a huge cost in the future.
All forms of maltreatment against people under 18 years is referred to as 'Violence against Children' (VAC). This ranges from physical, sexual and emotional abuse, as well as the neglect of children, at the hands of parents and other authority figures. Boys and girls are at equal risk of physical and emotional abuse, as well as neglect. Girls are at greater risk of sexual abuse.
The UN Convention on the Rights of the Child and other international and regional policy frameworks provide for the protection of children from all forms of violence. In 2015, more than 150 leaders adopted the global goals; committing to end poverty, protect the planet and ensure all humanity enjoys peace and prosperity by 2030. Notably was the aspiration set out in Goal 16 of the 2030 Agenda, where States committed to end all forms of VAC.
The Government of Uganda, through its Ministry of Gender Labour and Social Development (MoGLSD), has progressively adopted policies and guidelines to curtail this phenomenon. Recently, the Government adopted the National Parenting Guidelines, launched a National Handbook for Probation and Welfare Officers and is now developing guidelines to support the re-entry of teenage mothers in schools.
Despite these interventions from Government and other partners, the status of VAC has not improved, more so during the COVID-19 crisis. In my years as a humanitarian worker serving children in often fragile contexts, it still breaks my heart to witness that so many children in Uganda suffer from abuse, neglect and exploitation.
The news feeds are overwhelming with stories of abuse, neglect, and even the death of children across the country. From January to March, there were over 2,400 reported cases of VAC. From April through to September, this increased to almost 5,000 cases. This is a 20% increase; with fathers sadly recorded as the highest perpetrators (October, Child Helpline/Sauti 116).
It is commonly recognised that any societal change tends to pose disproportionate negative impacts on the vulnerable (especially children), and this reality has driven World Vision's work since its inception in the 1950s. World Vision's global "Aftershocks" series of reports examine how the impact of COVID-19 and associated lockdowns have had an adverse impact on vulnerable children in nations across the world. Whilst COVID-19 may not have had as strong an impact in Uganda as many other countries thanks to the rapid actions of the Government, there remains a hidden cost in terms of the welfare of Uganda's most vulnerable children that might not be immediately apparent.
World Vision is currently implementing a campaign called 'It Takes a World to End Violence against Children', (implemented nationally as 'It takes Uganda to end Violence against Children') , which is designed to mobilise a coalition of the "willing" to address the worst forms of abuse and exploitation, including child marriage and child sacrifice. Over the last five years, World Vision has impacted the lives of over 4 million children in Uganda. Whilst celebrating the progress made, we firmly recognise that there is far more that needs to be done in this critical fight. In its response, World Vision is seeking to connect with like-minded organisations, and draw in those from the private sector, from faith institutions and media, to join us in this important battle.
Like John F. Kennedy said, "children are the world's most valuable resource and its best hope for the future." We firmly believe that as we work together, we can achieve more than we could possibly imagine in shaping this nation for the children who are our future.
Jason is the National Director for World Vision in Uganda