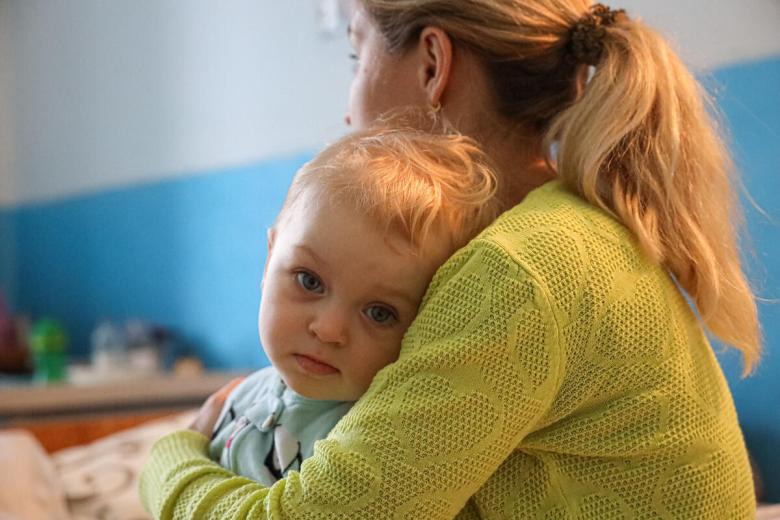 Twice displaced, Olga is finally safe – for now
Tuesday, March 15, 2022
Last week, Olga and her husband heard explosions outside their apartment near Kyiv. Together, they made the most difficult decision any new family can make; they grabbed their 15-month-old son, David, packed their car with all it could carry and headed south. Behind them, they left unfathomable uncertainty, not knowing when or if they would see their home again, or whether what they crammed in the car was enough. 
Pursued by bombs 
In freezing conditions, Olga and her family landed in a holiday cottage in southern Ukraine, spending several days in underground shelters and hoping for the best. But, even that wasn't far enough to protect them from the escalating conflict. The bombs followed them, and little David spiked a fever. 
"We'd been staying in the country for several days. After the second bombing, we decided to leave." 
Olga comforts her son in her lap. They are sitting on a on a small bed, surrounded by all the worldly belongings they brought. They are in a makeshift shelter where they have accessed medical support for David's fever. Whilst she is grateful for the support, shelter and care, like anyone in her position would be, she simply longs for peace and to return to her home.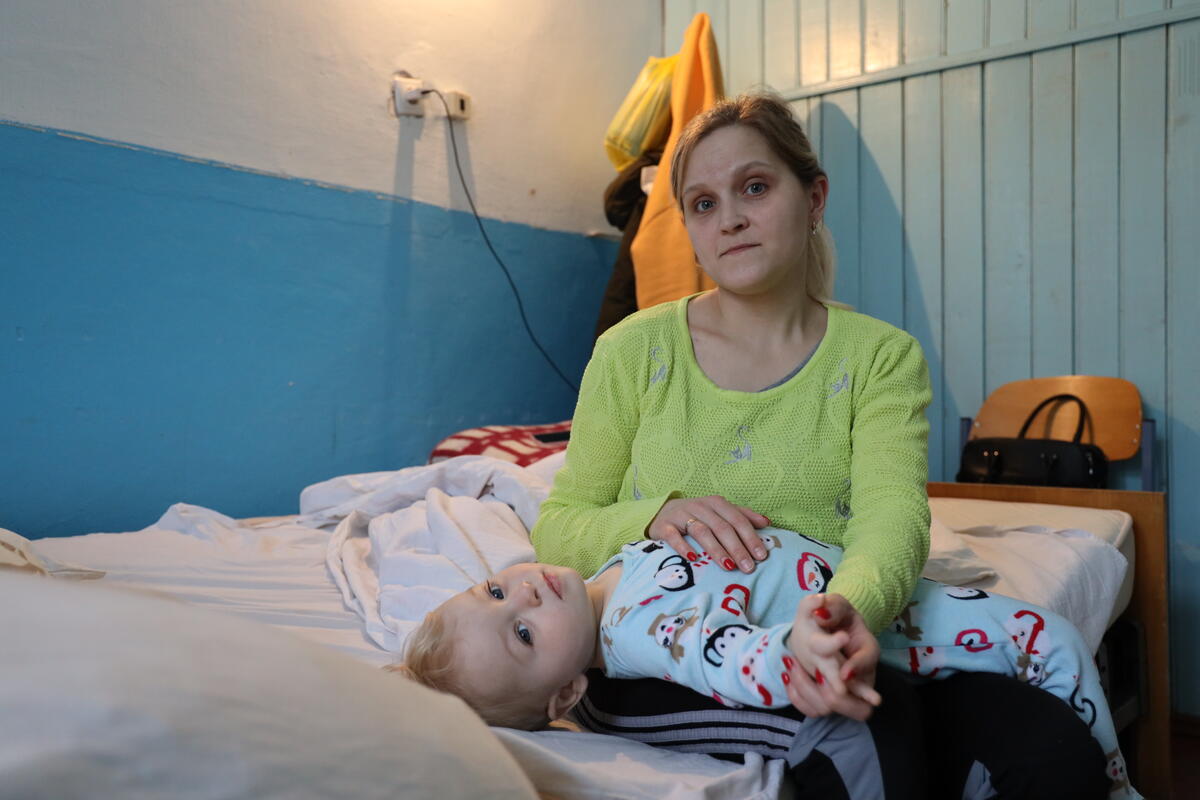 Olga is one of many displaced mothers desperate to keep her family safe. Since the beginning of the conflict, World Vision has worked to deliver food, bedding and other supplies into south-western Ukraine and will continue to do so as long as it is required. 
With no end in sight to this devastating conflict, much remains to be done – but with your support, we can bring comfort to David and many more displaced children.  
World Vision has over 70 years of comprehensive experience working in the world's most difficult regions. Over the last three weeks, we have rapidly begun responding in Romania and Ukraine and will continue to respond to the needs of the over 3 million people have fled Ukraine to escape the daily attacks and destruction. 
You can help: 
Donate to help children and families forcibly displaced by the crisis in Ukraine. 
Pray for peace to be restored quickly and that children and families will be protected from harm. 
Advocate add your voice to call for peace in Ukraine and protection for affected children and their families.