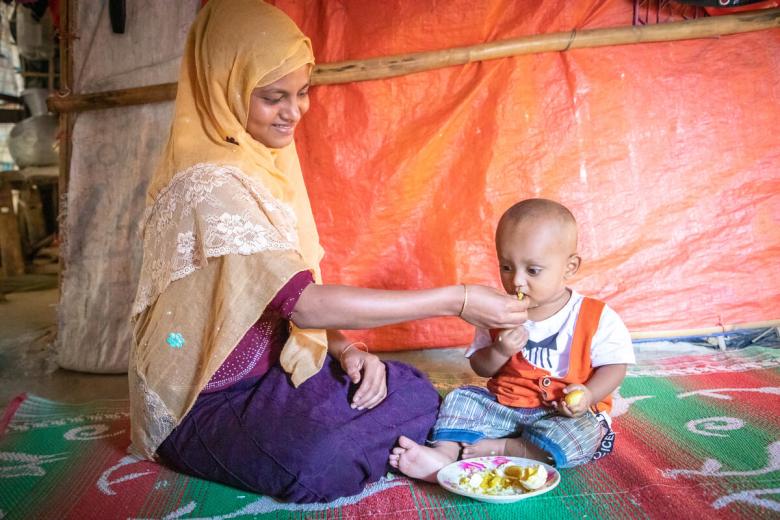 Fresh food vouchers improve diets of Rohingya mothers
Monday, March 9, 2020
Romida carefully lifts her one-year-old Salman onto her lap. She's thankful that her son is growing up healthy. They have been through a lot together. The past year was not an easy journey for this first-time 20-year-old mother raising an infant in a refugee camp. Romida is one of almost 1 million Rohingya refugees living in southern Bangladesh who depend on humanitarian aid for everything, especially food.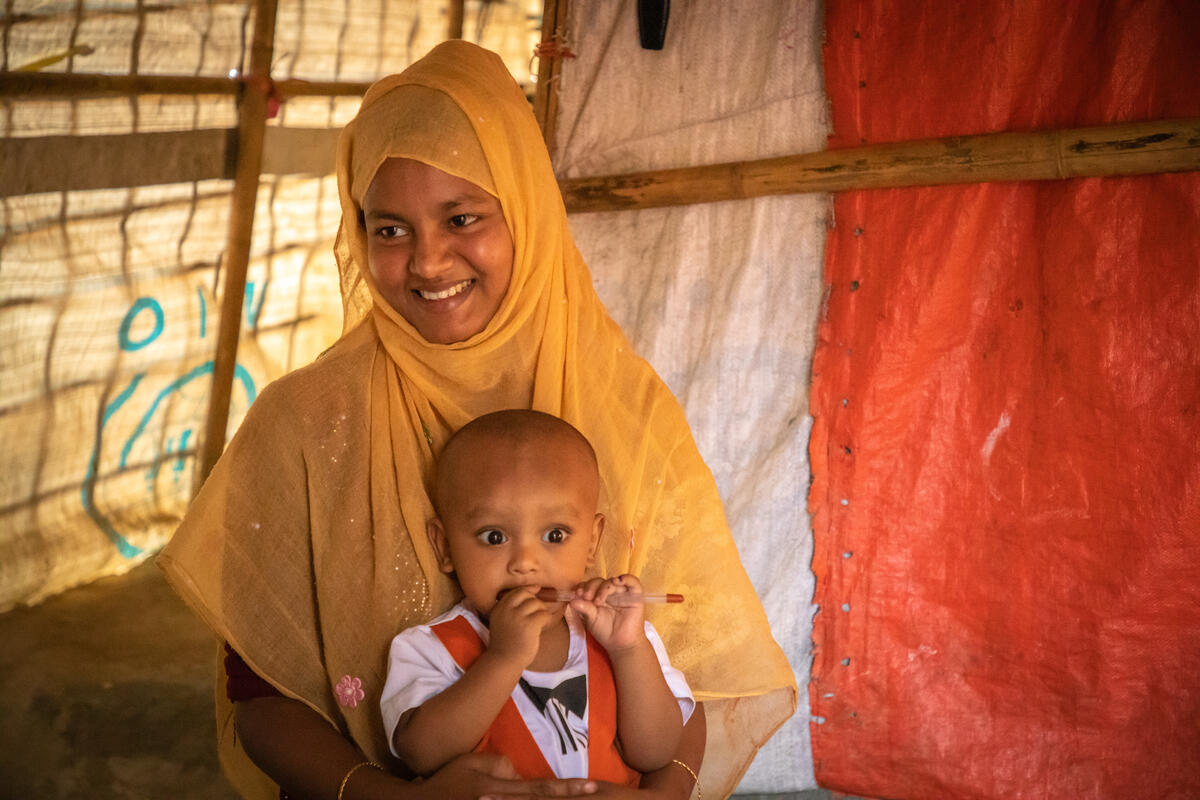 "In our village back in Rakhine, we used to grow rice and vegetables, and raise chickens, cows and goats on our farmland," says Romida. "We could eat what we wished. Here, we don't have any land to cultivate. We have no income and we cannot buy necessary items. Life is much more difficult here than in Myanmar."
Refugees in the camps receive monthly rations of rice, lentils and oil from the World Food Programme (WFP). While this monotonous diet sustains life, it does not provide enough vitamin-rich, high-protein diet that pregnant women and nursing mothers like Romida need to keep their infants and themselves healthy.
Although WFP has expanded the variety of food rations that some 454,000 refugees receive to include chicken, fish and fresh produce, almost half the camp population still receives only the basic rations.
To help improve the diets of more than 700 pregnant and lactating mothers, including Romida, World Vision began a fresh food voucher project in June 2019.
Funded by World Vision Singapore, the project provided these mothers with more diverse nutritious foods, including dried fish, eggs, iodized salt, vegetables (onions, potatoes, pumpkins and spinach) and spices. Each woman with a family of seven or more received a monthly food voucher valued at USD15; those with families of less than seven receive a USD10 voucher. The vouchers could be used at World Vision-designated shops to buy 14 different food items.
Romida received her first voucher when Salman was seven months old. She hadn't enjoyed an egg in two years. "I was very happy when I received the torkarir token ["token for cooking items" in Rohingya]," she says, smiling. "I bought many eggs. I also bought dried fish, potatoes, turmeric, sugar, onions and chillies, according to my choice."
Romida cooked up a feast, combining her token groceries with her WFP ration of rice and lentils. "We and Salman ate. It was really tasty," says Romida. "The tokens meant a lot for us. I think the food support helped me stay healthy while breastfeeding. I could eat eggs, potatoes, dried fish and green vegetables. The tokens were a blessing for us."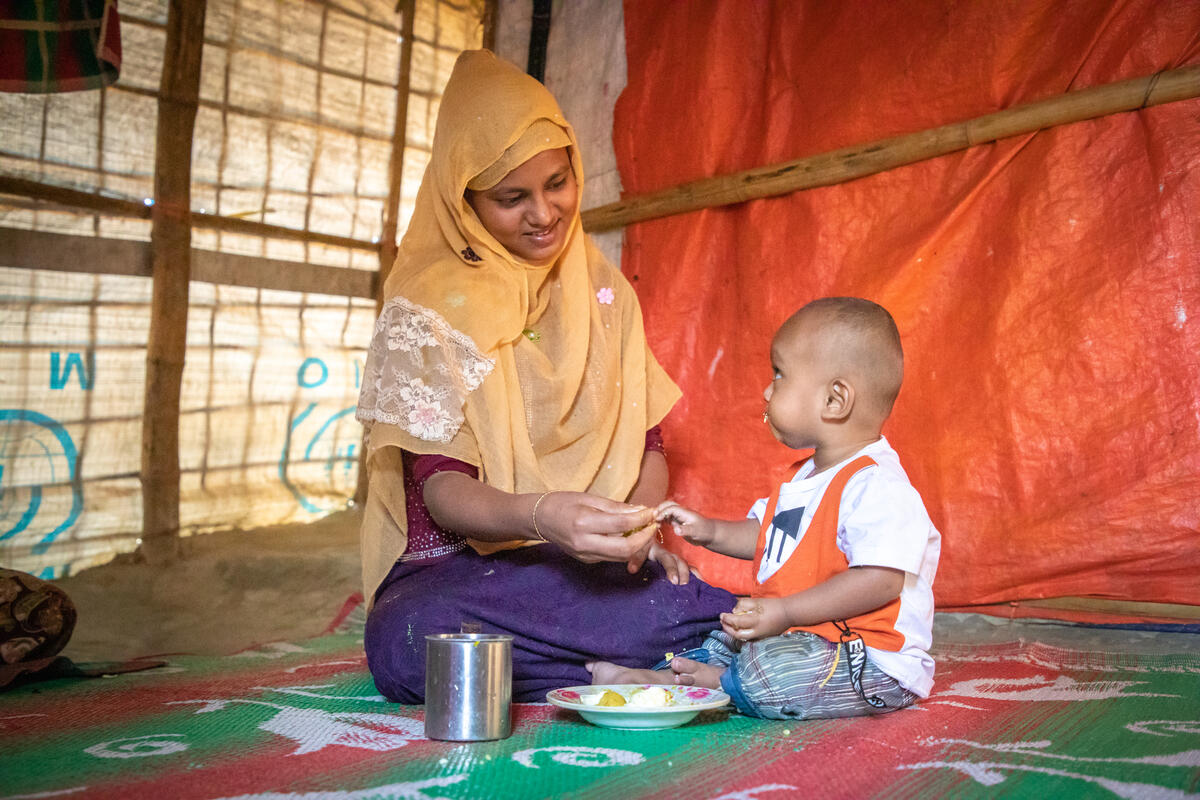 Romida is grateful for the help she and her Salman received in their life. "My child is growing up. When I see him joyful and lively, I am happy. We give thanks to the people of Singapore for the torkarir token that helped our children and mothers to eat better. We will keep you in our prayers."
Story by: Himaloy Joseph Mree